The highlights
Over £18,000 worth of spending in the last six years
IMS and RMS replaced
Beautifully presented inside and out
The Appeal
The 996 series of Porsche 911's was the first of the water-cooled Porsches, yet the brand never lost sight of the 911's legendary reputation. A perfectly balanced supercar, it combined ergonomics and practicality along with quality and driving exhilaration, the 911 offers a unique talent without diluting its heritage. Comfort and usability are traits that the 996 embraces, yet the potency and agility of the car has established the 996 as one the greatest modern classics money can buy.
This slim-hipped 2001 996 is the all-wheel drive variant of the Carrera coupe. Very cleanly finished in a fetching Lapis Blue Metallic, with a full grey leather interior, this car is powered by the normally aspirated 3.4-litre engine and the Tiptronic gearbox option. It comes with a very impressive provenance, with over £21,000 worth of bills, an excellent service schedule and an MOT to February 2024.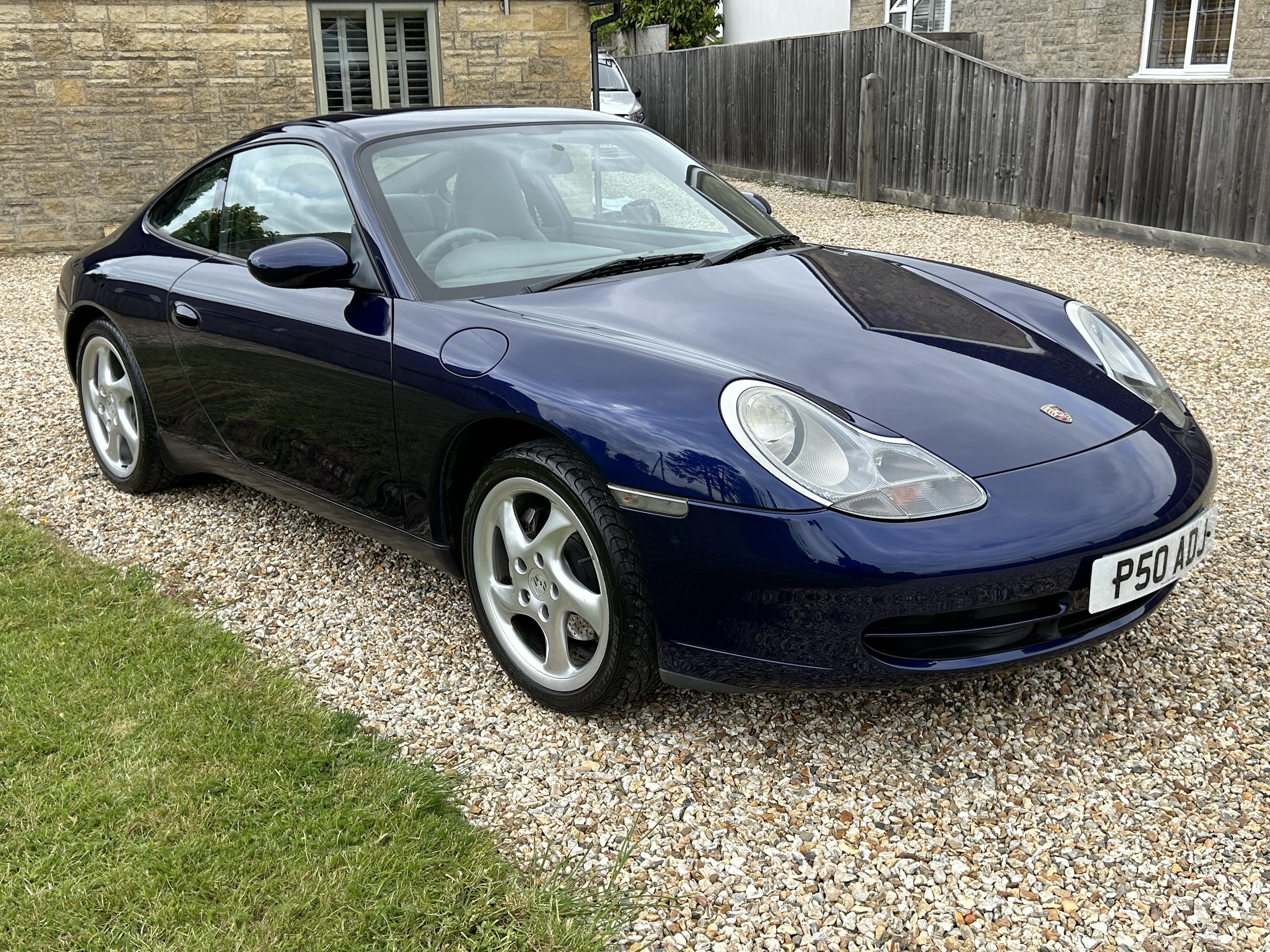 The History and Paperwork
First registered in March 2001
V5c present
Long MOT – until February 2024
Owned by the current owner since 2016
Original owner's manuals and wallet with the car
£21,000 worth of invoices, most of it spent by its current owner
Work carried out by Porsche main dealer and Porsche specialists
Extensive service history
MOTs back to 2008
Used as an occasional and weekend car
Garaged with a Porsche car cover
2 sets of keys
Number plate included in the sale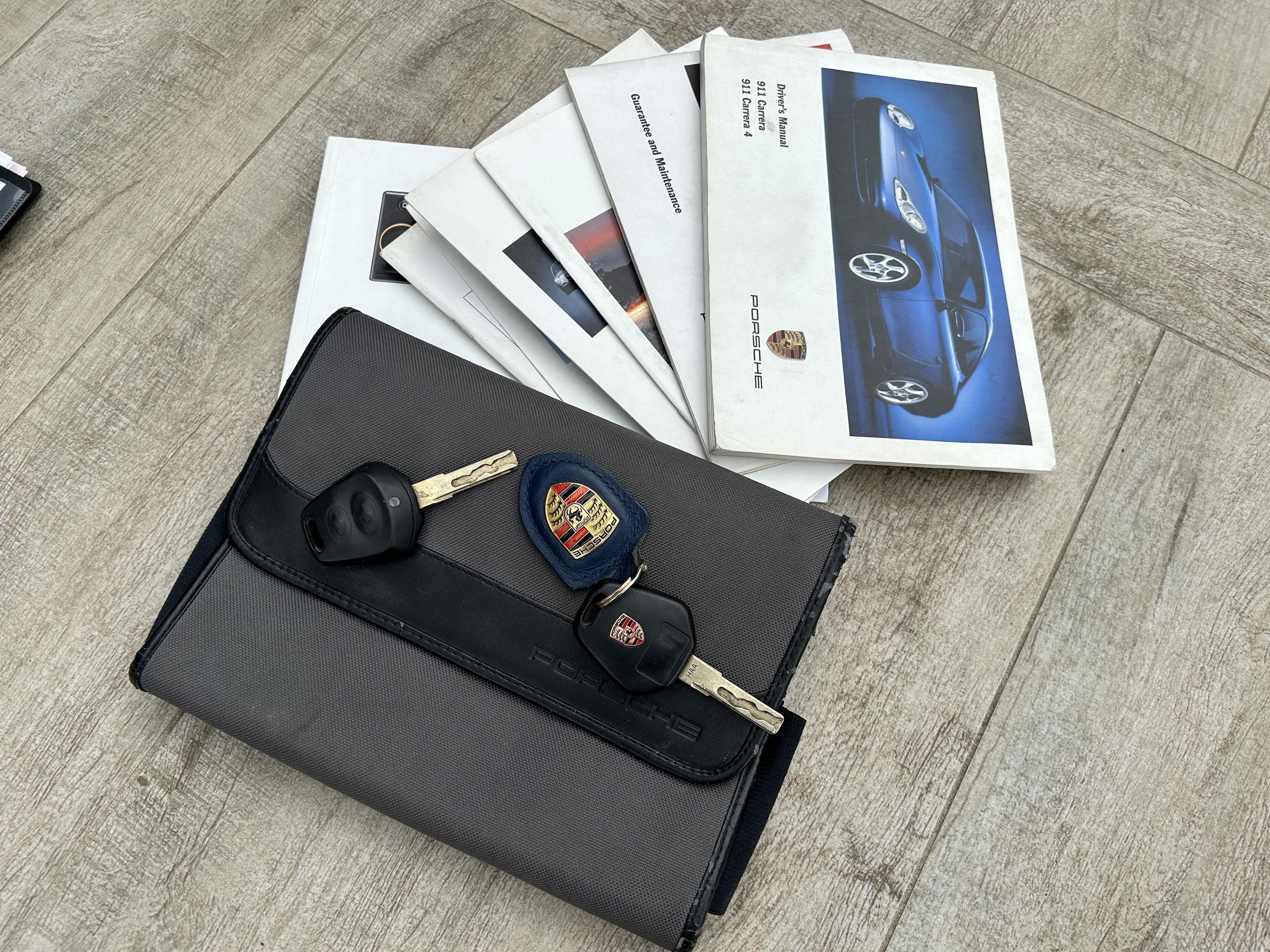 The Interior
Very clean full grey interior leather
Porsche crested headrests
Part electric seats leather seats are in very good condition, with light creasing and mild discolouration but free of damage
A few minor marks were noted on the rear seats
Carpets have no significant wear - mats are a little tired
The luggage area suggests light and careful use
Dashboard in excellent condition with just the mildest signs of age
All controls including the air conditioning (regassed in 2022) are said to function.
Dials and instruments in good shape
The centre console has been professionally retro-painted in its body colour
Alpine CD/DAB with Bluetooth fitted. Original system available
3 spoke leather steering wheel is in very good shape, with no notable issues with the gear-lever
Aluminium handbrake
The tilt/slide sunroof functions well
Very clean door cards and intact Alcantara headlining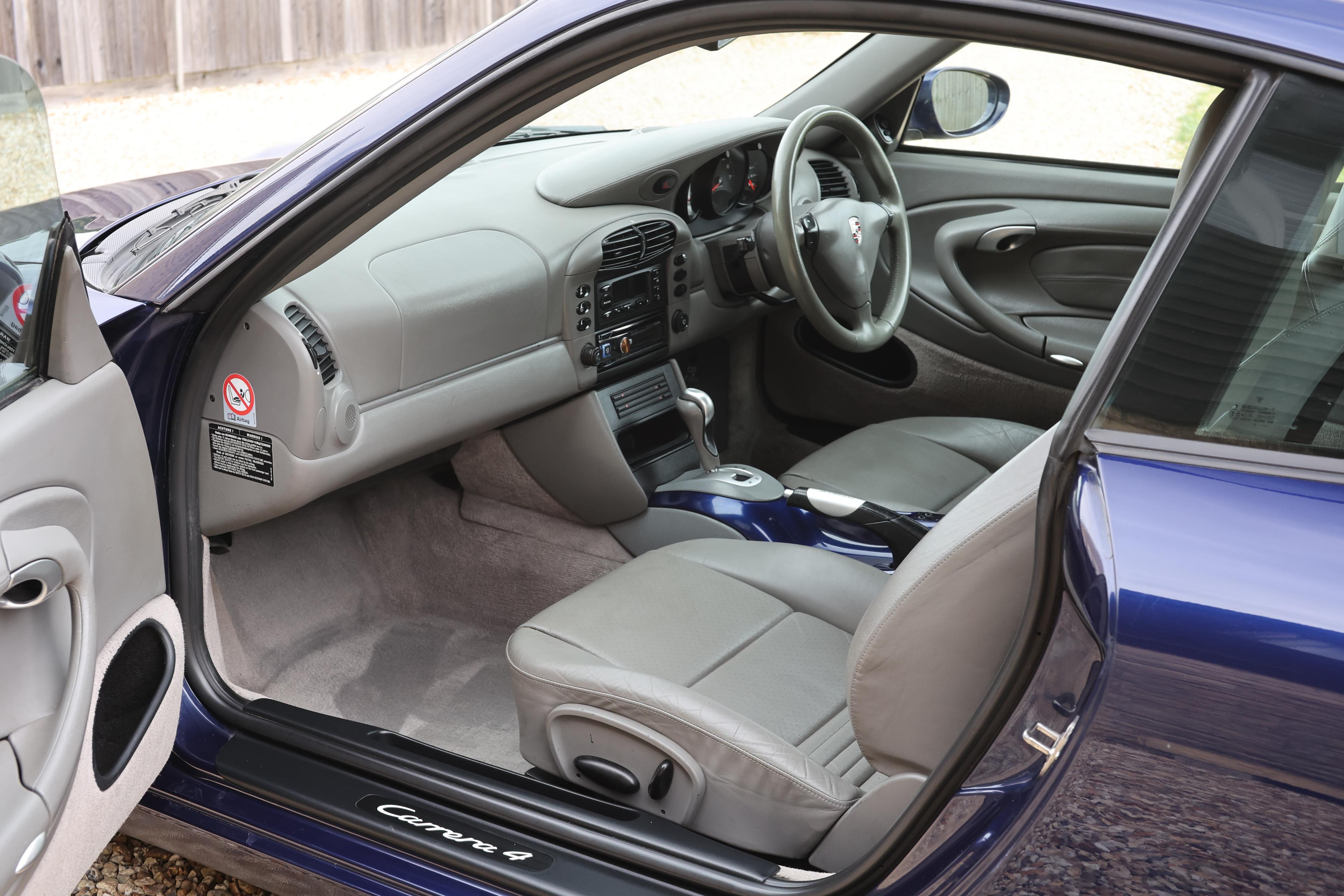 The Exterior
The underside appears to be solid, with minor surface corrosion noted on the jacking points
The wheel wells and floor pan look good
The suspension mounts appear intact
A corrosion spot was noted on the nearside rear arch
Light peppering of rust coming through on the lower arch lips
Otherwise, the body is solid, with no outstanding observation of dents or damage
The panels display a flush fit and consistent shut lines throughout
The Lapis Blue Metallic paint is evenly matched throughout, with a healthy lustre
Minor stone chips were noted on the bonnet and the bonnet
Front headlamp lenses are in good shape with no issues noted on the tail lamps
Glass intact with decent seals
Door-open side window drop/raise function works perfectly
18" Turbo alloys are well presented with some minor scuffs noted
A full set of Bridgestone Potenza tyres are all currently legal but will need replacements for its next MOT
Porsche colour crested centre caps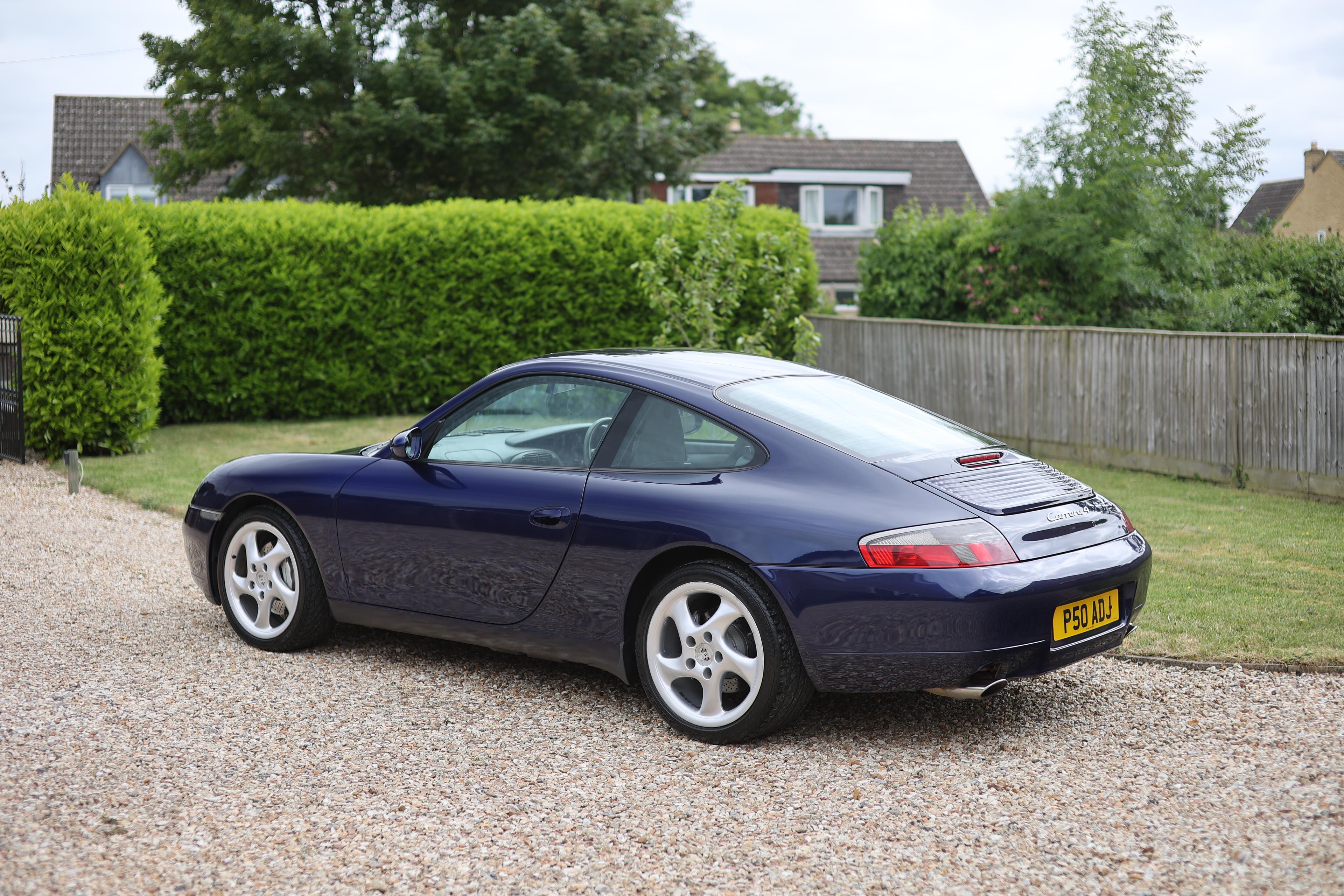 The Mechanics
The 3.4-litre flat-six engine fires up and idles smoothly
Porsche Stability Management
Engine condition suggests regular care and maintenance
No fluid leaks were observed on the day
No reports of issues with the brakes, steering or suspension
Said to drive well, with its five-speed semi-automatic Tiptronic gearbox operating smoothly
Strong maintenance record
Following the owner's purchase in 2016, the car has seen

A new drive belt
New front discs
New condenser and radiators
Variocam Actuator
IMS and RMS were replaced in 2022
New water pump
Replacement front coils, strut top mountings and geometry check
New master cylinder
ABS pump
Additional attention to the driveshaft, steering and brakes
A new sports Dansk sports exhaust was professionally installed in 2022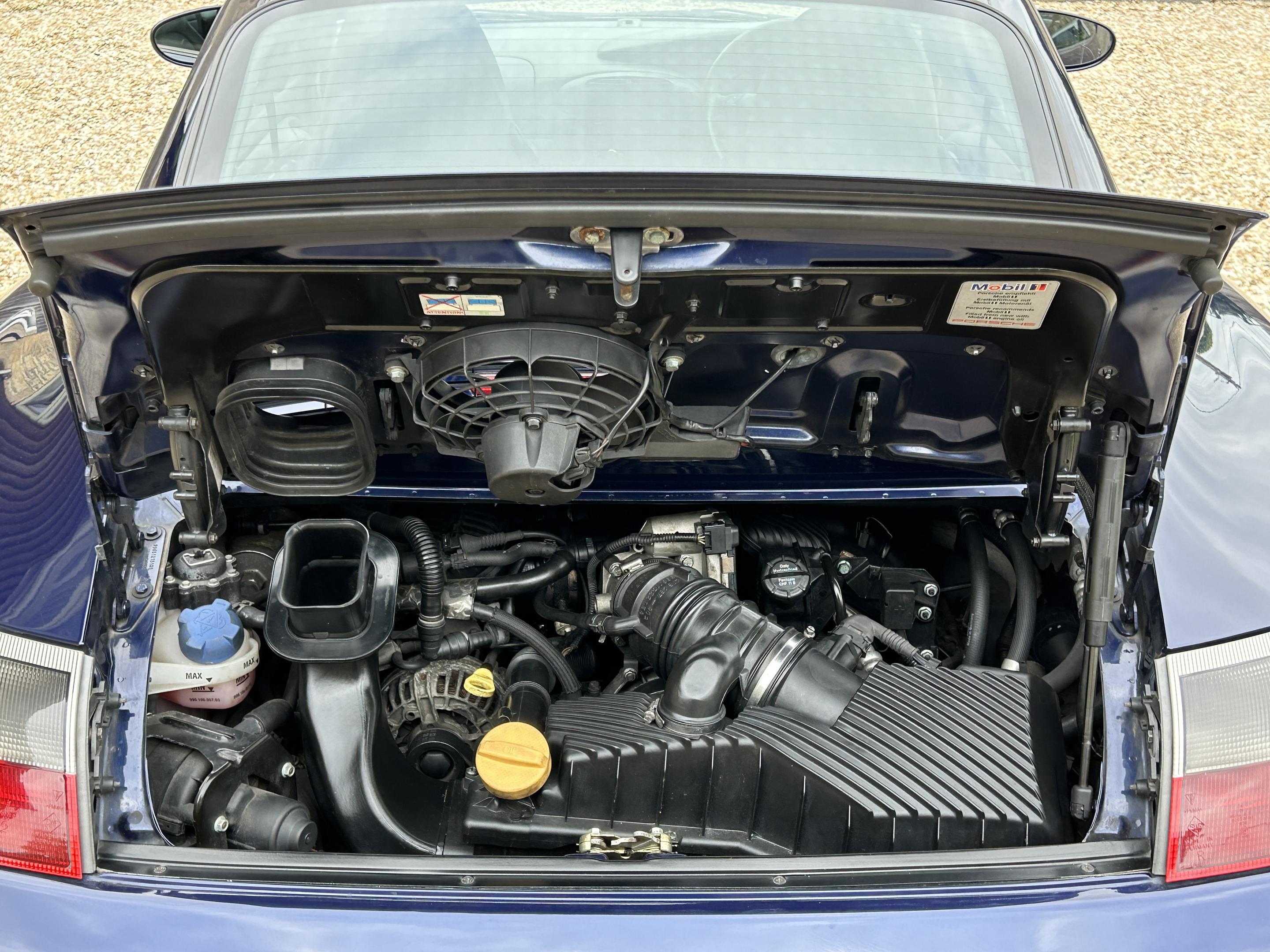 Summary
The 996 Carrera 4 offers the purest of 911 experiences for what has to be described as a modest outlay. No frivolities or bulk, just agility and a driving experience that can be enjoyed in comfort.

If you have a 911 itch to scratch, then surely this well-presented example with the added benefit of some serious amount of expenditure over the last six years is a good place as any to start.

Notice to bidders


This item is sold on an 'As is Where is' basis. The condition of this item is the opinion of the seller and may differ from your own opinion. Photos and listing descriptions are for guidance purposes only*.** Car & Classic do not warrant listing accuracy. Full inspection is recommended. Viewings are at the seller's discretion. Buyer is responsible for delivery and collection of any item purchased.*

UK-registered cars and motorbikes on Car & Classic are run through an online HPI check. On the HPI report, this vehicle shows no insurance database markers for damage or theft. It is currently not covered by a finance agreement.


A non-refundable buyer's deposit is payable on this item, refer to
FAQs
and
T&Cs
for the applicable percentage.