1971 Ford Escort Mexico – Classified of the Week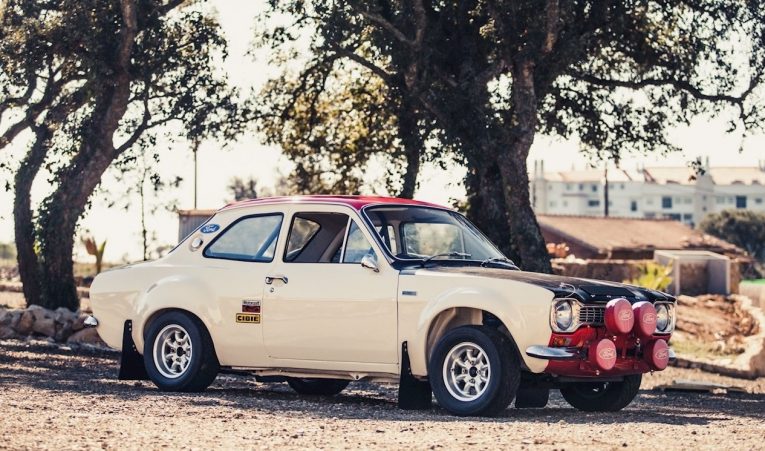 The following for classic Fords is a passionate one, and one which is vast and varied. Ford did, after all, offer all manner of cars in all kinds of shapes and sizes to suit every need. But in amongst those 'blue oval' shapes, there is one that many would argue towers above the rest. We are of course talking about the Escort, or more specifically, the Mk1 Escort. Once just a simple car for popping to the shops in, the Mk1 Escort is now a top-dollar classic that is more associated with performance than it is pootling to the Post Office.
This perception of performance was brought about by models like the Mexico, the RS1600 and RS2000, and of course, the Lotus Twin cam. In any of those guises, the Escort could turn its hand to tarmac or gravel and dominate. And as such, while a restored, standard car is still loved today, it's the performance models that get people's pulses racing. Which neatly leads us to the classified of choice this week, namely a stunning Mk1 Escort in rally trim. Dust off those pace notes!
Built from a proper Type 49 shell, this Escort Mexico has come a long way from its original specification. It now plays host to a Lotus twin-cam engine, which has been fully rebuilt, including a high-capacity fuel pump, Janspeed manifold and it now breathes through a pair of shouty Weber twin-40s.
The interior, while still sporting front and rear seats, has also gone racy. There is a roll cage, a brace of uprated dials in the six-clock cluster, and a dished steering wheel has been fitted too. There is even a map light!
Externally, the body has been fitted with bubble arches, there are period race decals, the bonnet has been painted matte black and there is a small gathering of stage lights bolted to the nose. It seriously looks the part. The boot and bonnet are quick-release and fully removable – perfect for those frantic moments in parc firme.
It looks the part, there is no denying that. Sitting on uprated suspension, Minilite alloys and performance tyres, this Escort is ready and willing to hit the stages. It looks to have been built to an impressive standard, and it even manages to be almost unique, which is hard to do in the Ford world. And while thirty grand might seem a lot for an old Ford, trust us when we say for a car of this specification, it's money you'll never lose.