1972 Ford Cortina Mk III – Classified of the Week
People have been shoehorning Cosworth engines into Fords for donkey's years, whether that be from the factory or on the driveway. In fact, people have been shoehorning Cosworth engines into everything and anything since Cosworth started building them. From Dave in his shed down the road fitting a 24-valve BOA to his Capri, to the legendary Group B RS200, Cosworth lumps and classic Fords go together like ice cream and sprinkles. We even bought a Ford Scorpio Cosworth estate once to transplant the 2.9-litre BOB engine into our Ford Capri 2.8i. Until it got set on fire that is. Whatever the case, we love an old Ford that's powered by a Cosworth engine, and that's exactly what we have here. It's a 1972 Ford Cortina Mk III that has eschewed its factory motor in favour of a Cosworth YB 205 block that has been supplemented with myriad performance accoutrements.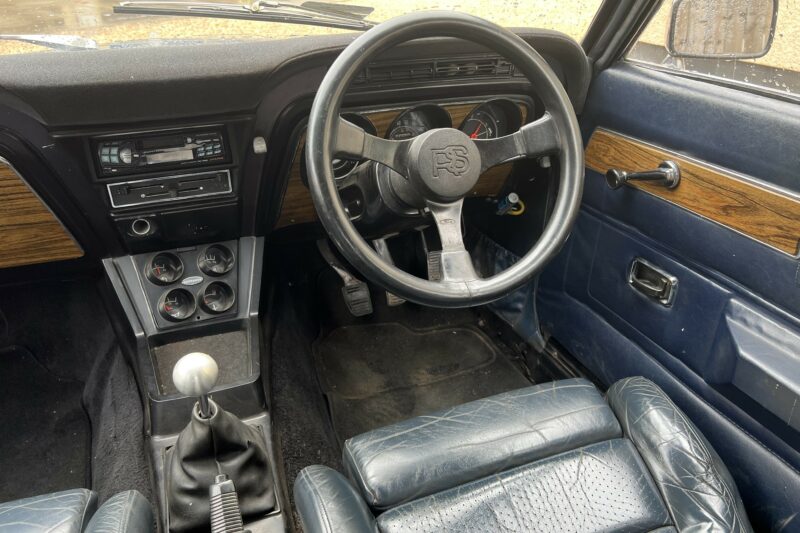 The standard cars of the time – those Ford Cortina Mk III models that were built between 1970 and 1976 – were fitted with either a 1.3, 1.6 or 2.0-litre in-line, four-cylinder engine. At least that was the case in the UK. With its somewhat burly looks though, reminiscent of the similar era muscle cars from across the pond, these engine options seemed a little incongruous and the car would have benefited from at least a V6, preferably a V8. In our humble opinion anyway.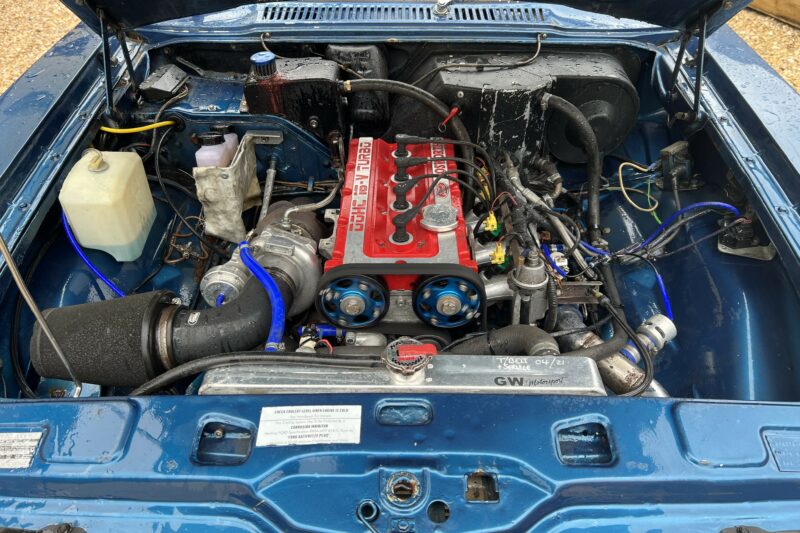 But that's exactly where this particular car differs. Yes, the engine is still a 2.0-litre, in-line four but with the addition of a whopping great T34 turbo. The Cosworth YB engine was first fitted to the Ford Sierra RS Cosworth and with just over 200bhp it was a formidable motor in road-going guise, but it was in the competitive arena of motorsport where the capabilities of the engine really shone through with figures of over 500bhp easily squeezed from this most formidable of power plants.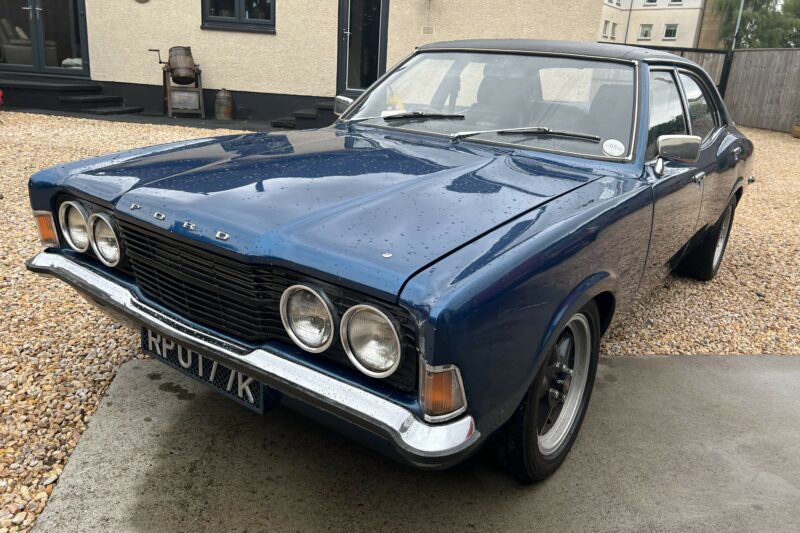 Power figures for this particular Cortina are reserved for heated pub discussions but what we do know is that along with all of the performance parts fitted there is also a T5 Gearbox (a staple for big power builds) and a limited slip differential. Both of which, when combined with the powerful YB engine, equate to bags of fun. Or a bit of a handful, depending on which way you look at things. Not only that but the car is also equipped with Porsche four-piston brake calipers at the front and vented discs all round, so it should stop as well as it goes.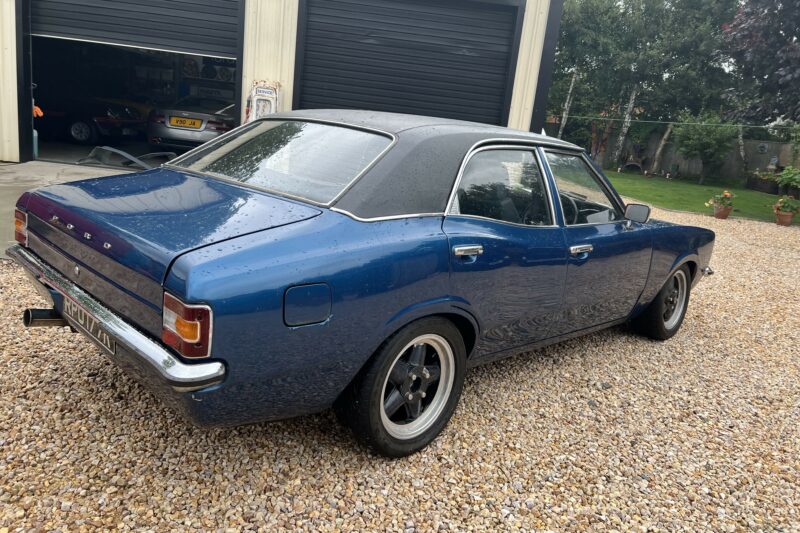 Suspension is taken care of via Spax and a full compliment of polybushes and with wider five-spoke Revolution wheels shod in Toyo Proxy tyres it no doubt handles better than any stock Mk III Cortina. It appears to be the full package, mechanically speaking, with no corners cut or areas neglected. All too often we see cars that have had their engines transplanted for more powerful units only to retain their standard braking and suspension components. Not here.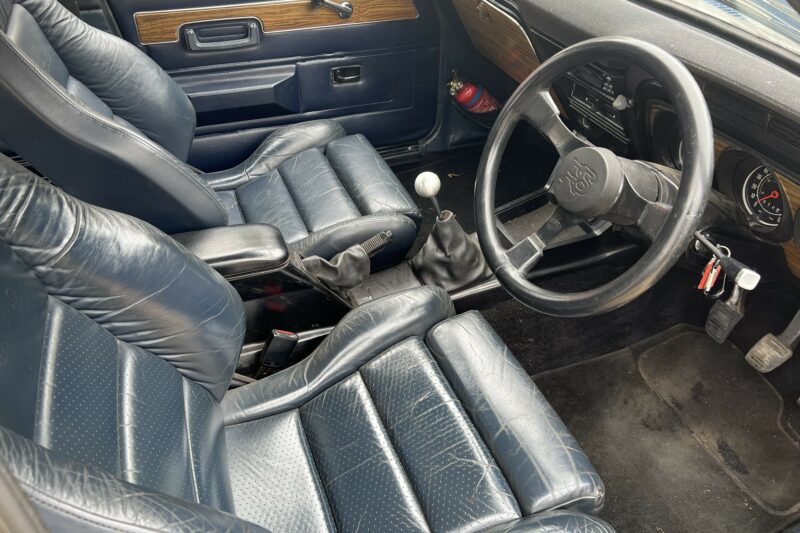 The interior has also been treated to some upgrades too. Cosworth leather seats have been installed up front and dyed blue to match the rest of the interior which is a nice touch. There is also an RS three spoke steering wheel and what appears to be a stainless steel gear knob to complete the look. The after market gauges look great too and are apparently fully functional.
Aesthetically we think the car looks great with its deep blue paintwork and contrasting dark vinyl roof and alloy wheels. Yes, there are some areas to tidy, such as the bubbling underneath the C-pillar and fuel filler cap, but the seller states that the underneath is solid and the car certainly appears to be in great condition overall.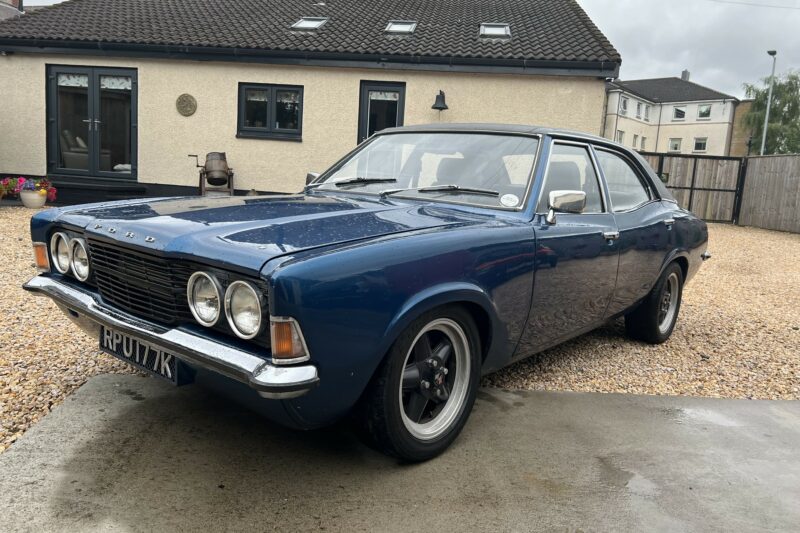 The proof is always in the pudding though and with any engine-swapped classic it is imperative to get the thing out on the road and put it through its paces. With no mention of any kind of history it's impossible to tell the full story but then that's why a test drive is such an important facet of choosing any classic car, standard or otherwise. Our interest has certainly been piqued though because, as we mentioned earlier, a Cosworth-powered classic Ford is right up our flagpole, and we be salutin'.