1979 Ferrari 512BB – Classified of the Week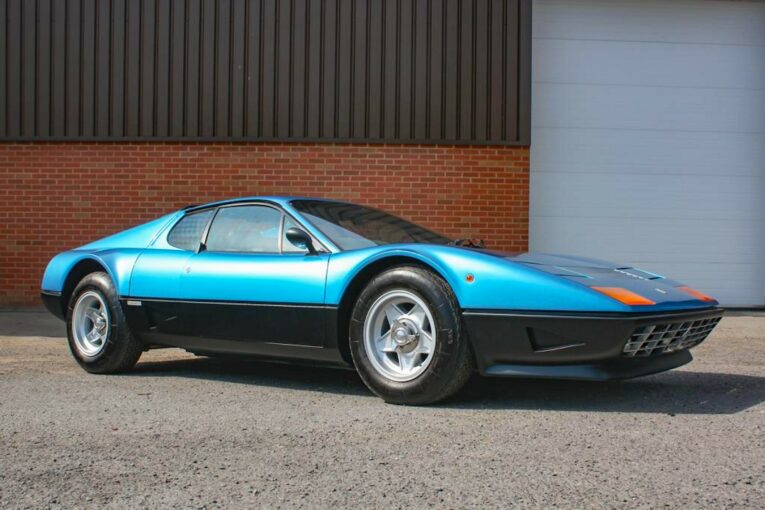 It's a little too easy to become somewhat blasé about Ferraris, and we know that sounds a bit contentious but hear us out. The typical and very much ingrained-in-the-consciousness image of the red Ferrari with tan interior has been perpetuated for decades. Personally speaking, as a child of the '80s, that image adorned my bedroom walls as a young and impressionable car fan and I would often see that same iconography on the television screen in classic shows such as Magnum, P.I. and in films like Beverly Hills Cop II. What we're getting at, is that image has perhaps lost some of its impact for us. We've become over-saturated and therefore we're a little desensitised to it. Much like the Gregg's employee who's sick and tired of sausage rolls. Yes, we did just compare a Ferrari to a sausage roll but you get what we're trying to say. It's not that we don't like sausage rolls any more, we'd just maybe like a Steak Bake once in a while and that's why this Ferrari 512BB has tickled our taste buds.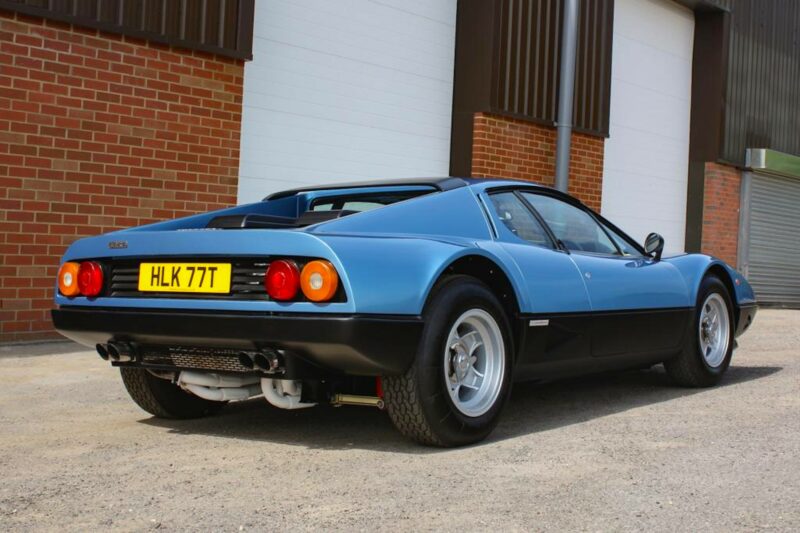 The 512 nomenclature represents the car's five-litre, twelve-cylinder engine and was the name originally used for a handful of Ferrari racers built between 1969 and 1970 to compete in the FIA World Sportscar Championship. The name was subsequently resurrected for the road-going 512 (that would itself gain numerous racing credentials under the guise of the 512 BB LM) that was unveiled at the Paris Motor Show in '76. The 512 BB, or Berlinetta Boxer, was the successor to the previous 365 GT4 BB – the first Ferrari for the road to feature a mid-mounted, flat-twelve engine. Not so much a brand new model the 512 was more of a continuation of the Pininfarina-designed 365 with various exterior tweaks and an enlargement of the 365's engine from 4.4 to 4.9-litres, although peak power was actually slightly down on the newer model. Initially only available with four triple choke Weber carburettors the 512BBi was later introduced in '81 featuring a Bosch K-Jetronic fuel injection system.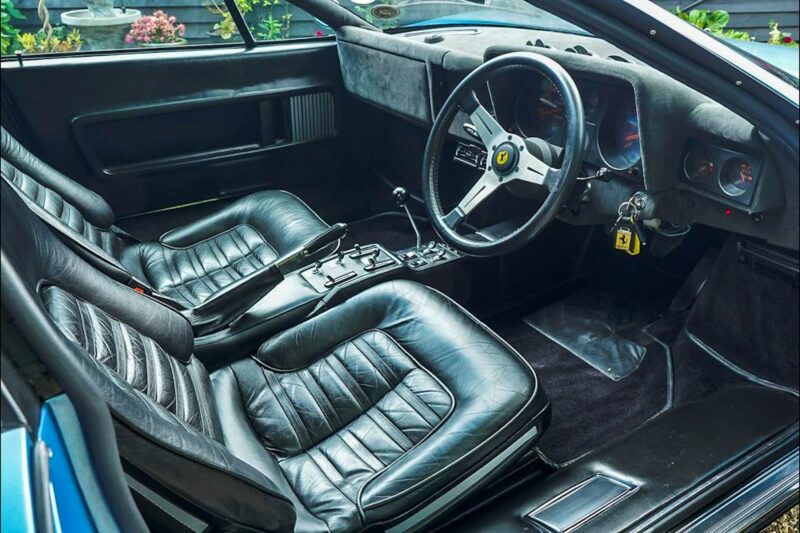 Our Classified of the Week then is this rather lovely 1979 Ferrari 512 BB. Presented in a wonderful two-tone, blue over black paint scheme, or Azzuro Metallizzato if you want to be fancy, it has well and truly ticked our box of craving a Prancing Horse in something other than red. Delivered to, and first registered by Maranello Concessionaires in 1979, this particular example was extensively restored by Ferrari specialists Foskers in 2015, including a full re-spray. That same year the car was awarded Ferrari Classiche Certification and has participated in numerous concours events since.
For those that don't know the Classiche Certification program is a means of confirming the authenticity of all Ferrari road cars over 20 years old. According to Ferrari itself "the full benefits of the Certificate of Authenticity are manifold: in addition to protecting the priceless heritage of an historic car, the Certificate increases sale value, while giving access to the most prestigious official events organised by the Prancing Horse." It's a way of recognising and validating the car's heritage and originality. Quite the endorsement then.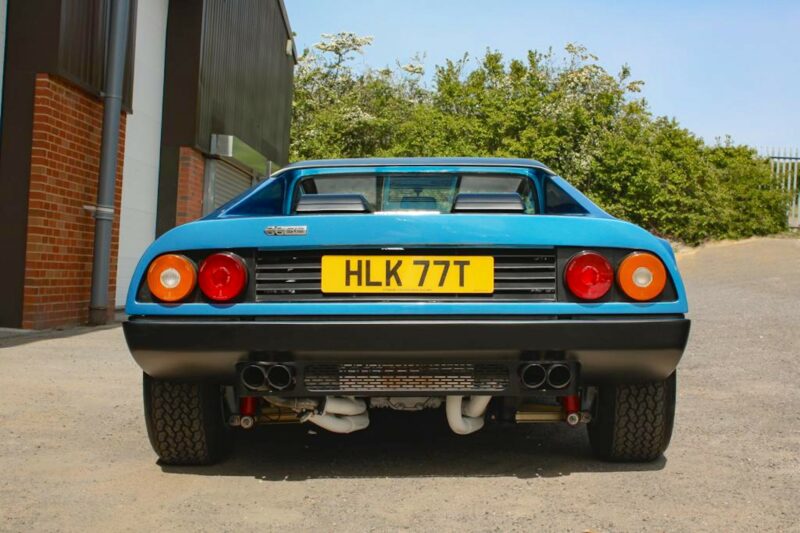 On top of these rather impressive credentials the Ferrari 512BB in question has only covered 23,000 miles from new, corroborated by an impressive service record as well as the original order letter from Maranello Archives. The car has been fastidiously maintained by various Ferrari main dealers and specialist garages and the results are plain to see. This is a very well-presented example. Not only that but it is also incredibly rare. Less than 1,000 Ferrari 512 BB cars ever left the factory in Maranello and out of those only 101 were ever right-hand drive, as this one is, making it all the more exclusive.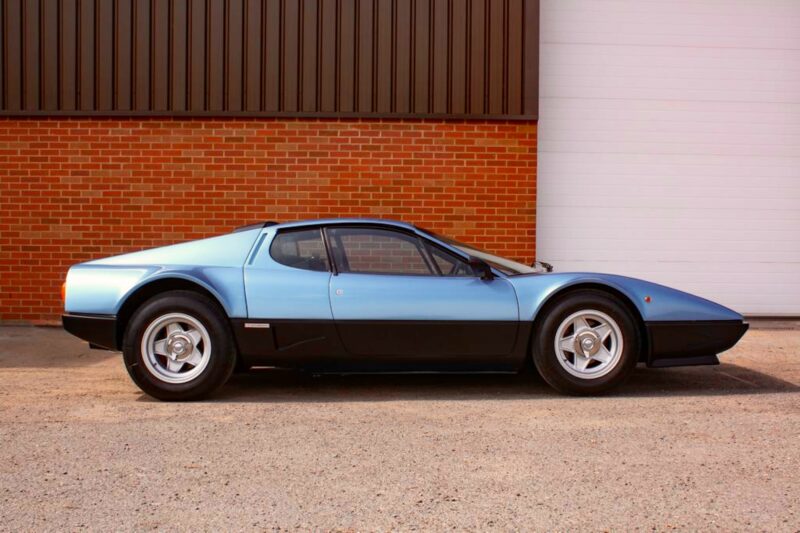 Stylish, powerful and scarce the Ferrari 512BB represents a much more unique entry in the Ferrari canon whilst still providing all of the thrills and spills associated with the brand. With around 340bhp there's more than enough grunt but it's the engine's impressive torque and smooth delivery of that power that makes the 512BB very much a usable sports car. Perhaps we've matured and our tastes have refined but much like when we were wee kiddies with the red Ferraris that hung proudly on our bedroom walls – including the Testarossa that superseded the 512BB – we can't stop looking at this thing. So, if you can afford the whopping two hundred and thirty grand price tag then we urge you – dare to be different. Steak Bake anyone?