1979 Piaggio Ape – Auction Car of the Week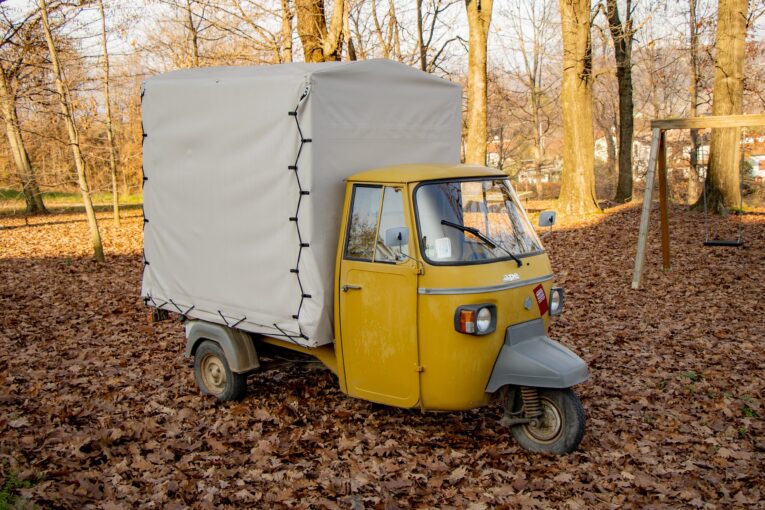 Is it a bike? Is it a car? Is it a van? Well, this wonderful little Piaggio Ape is kind of all three. Part of what makes Car & Classic the world's largest classic marketplace, trusted by millions of people to buy and sell specialist vehicles, is the sheer variety available and the all-encompassing scope of interests that we cater to. Fancy a feisty Ford? We've got you covered. Have a hankering for a hare-footed Honda? No problem. Need to scratch your Innocenti itch? Step this way. But what if your niche is of the three-wheeled, Italian commercial vehicle variety? That's pretty specific, right? Well, just take a look at this cutesy conveyance available via our auctions platform and we're sure that particular proclivity will be appeased.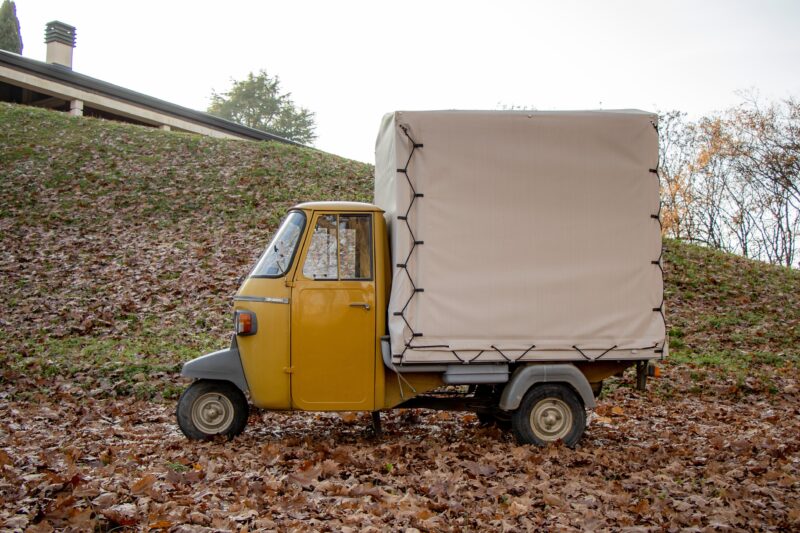 We may have gotten a little carried away with our alliteration there, sorry, but you get what we're trying to say, colourful language aside and this particular car… bike… conveyance, is an intriguing slice of Italian pragmatism that has piqued our interest. Piaggio is an auto manufacturer largely known for its Vespa scooters and although the group now consists of serious Italian motorcycle brands like Aprilia and Moto Guzzi, its "light commercial vehicle" offering is still in production today, having begun life as far back as 1948, and that should tell you all you need to know about the popularity and adept capabilities of the diminutive but enduring Ape.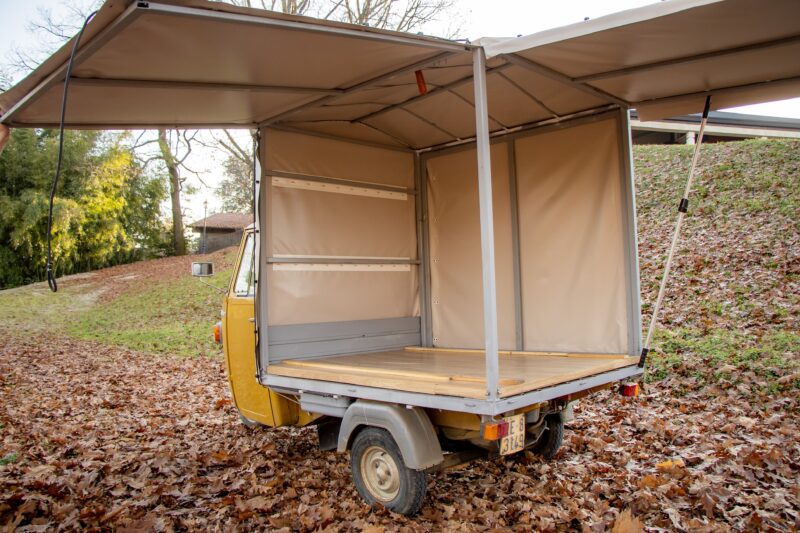 Very much in the same vein as the Tuk Tuks or auto rickshaws prolific in Asia, the Piaggio Ape is more geared towards commercial work than ferrying people about. Common in Italy, unsurprisingly, the Ape is well-suited to narrow city streets and can be utilised as a pop up business or market stall, making it a popular choice for the budding entrepreneur. The load space, is surprisingly roomy and can satisfy a host of utilitarian functions. Developed after World War Two as an affordable means of getting around the original Ape featured handlebar steering and a 50cc engine, with larger motors subsequently being added to the range. A fully electric version is also currently offered.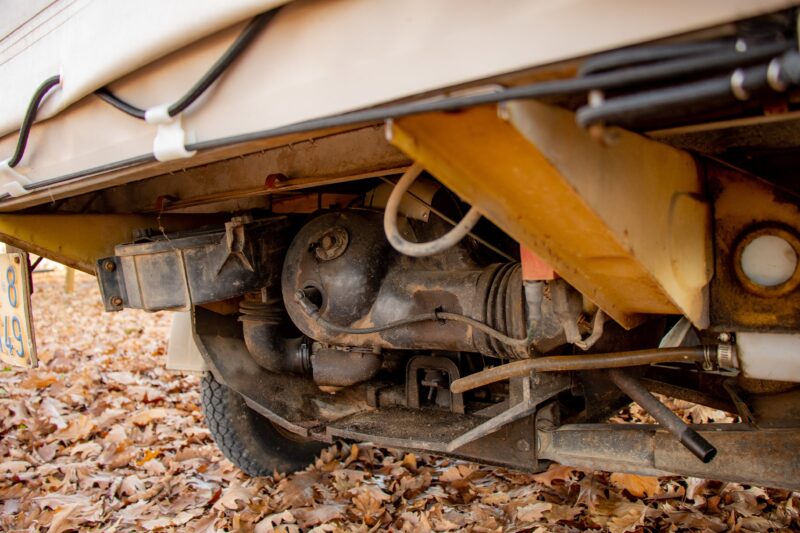 The Ape we have available here is a 1979 model that features a 175cc engine (introduced in 1964) and is in largely original condition. Having been used as intended as a small business vehicle delivering vegetables it's a rust-free example, spending most of its life in the dry climbs of southern Italy. With just two previous owners from new it has covered a mere 2,831 miles although the current vendor suggests that this particular figure should be taken with a pinch of fine Italian sea salt. Having said that the perky Piaggio doesn't appear to have suffered any major wear and tear and although the paintwork does have some patination and some of the plastics are cracked and faded, the sound chassis and inherent usability of the vehicle has not been compromised.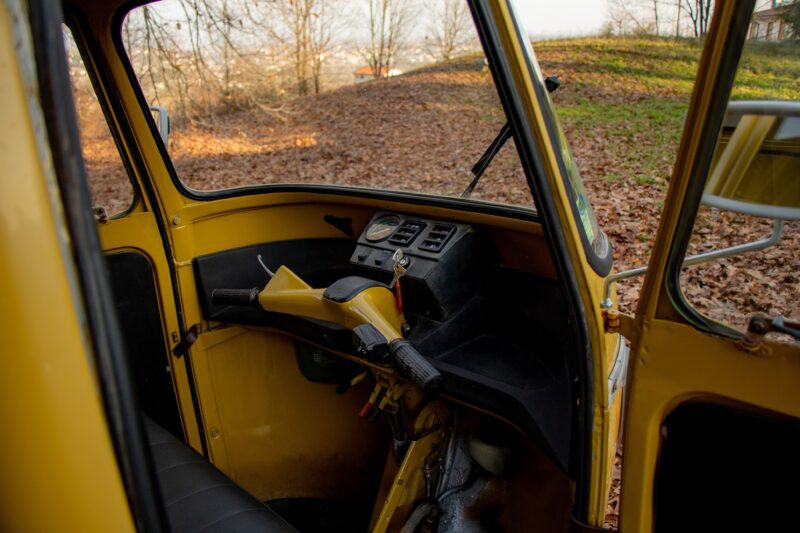 The Ape drives as it should with the light and precise steering being controlled via the earlier handlebar setup and the small engine, despite its paltry horsepower, is plenty plucky enough and the clutch and brakes have recently been renewed ensuring many more years of optimal operation. Fitted with a bespoke wooden load space with a substantial canvas canopy this Piaggio Ape is perfectly suited as a small business or local delivery vehicle and there's plenty of real estate for custom signage.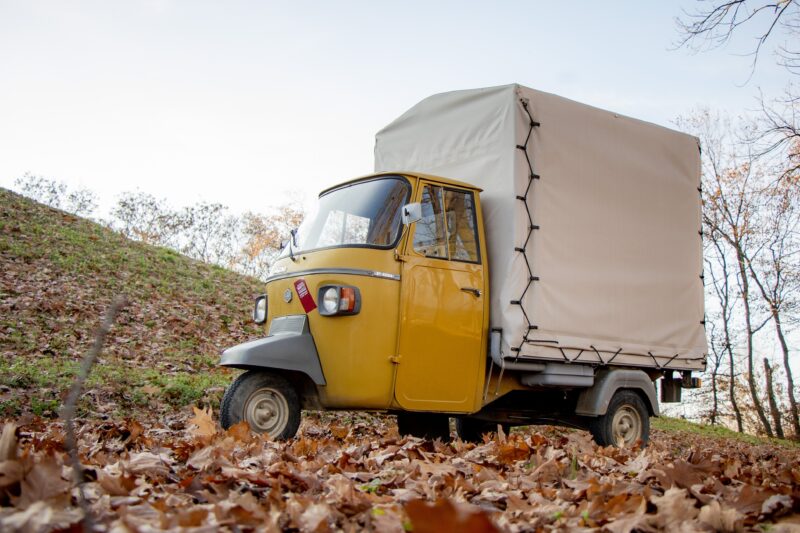 Whether it be a lovable addition to a small business venture or just a bit of unbridled fun, whatever you choose to use this Piaggio Ape for we can guarantee you'll have a huge smile on your face while doing it. It just exudes an infectious, loveable charm and with simple mechanicals that a child could fix, incredible fuel economy and outstanding parts availability it's a quirky classic that's worth consideration.