1990 Ford Sierra XR4x4 – Project Profile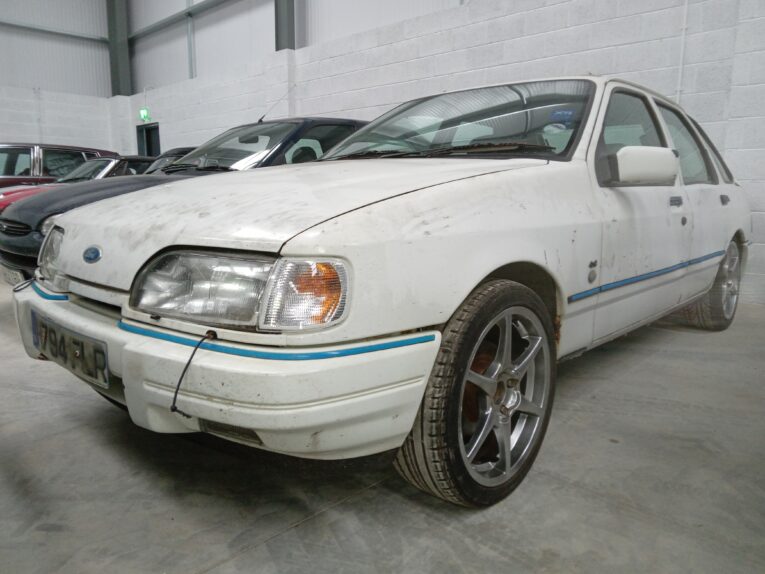 With a name reminiscent of an office photocopier from 2003 the Sierra XR4x4 was Ford's answer to Audi's all wheel-drive Quattro and a successor to its own popular XR4i. The Quattro was a little above most people's pay grades upon its release in the '80s, however, and so it was up to Ford – and not for the first time – to offer a budget alternative. The Ford Sierra XR4x4 was more than just a cheap knock off though. Much more.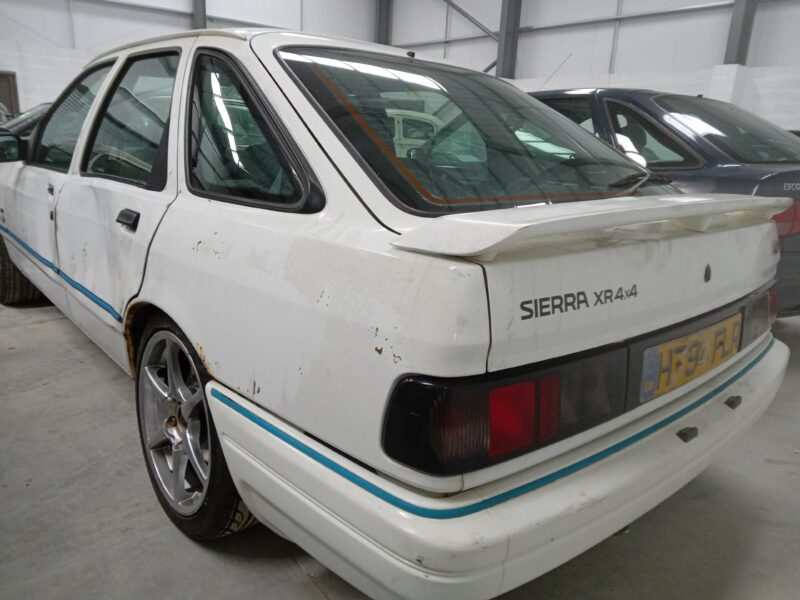 Unveiled at the Geneva Motor Show in 1985 the XR4x4 originally featured the 2.8-litre, fuel-injected Cologne V6 engine from the Capri driving all four wheels via a simple but robust Ferguson four wheel-drive system providing a 37/63% split between the front and rear respectively. What it may have lacked in sophistication compared to the Germans though it more than made up for with excellent traction and impressive handling.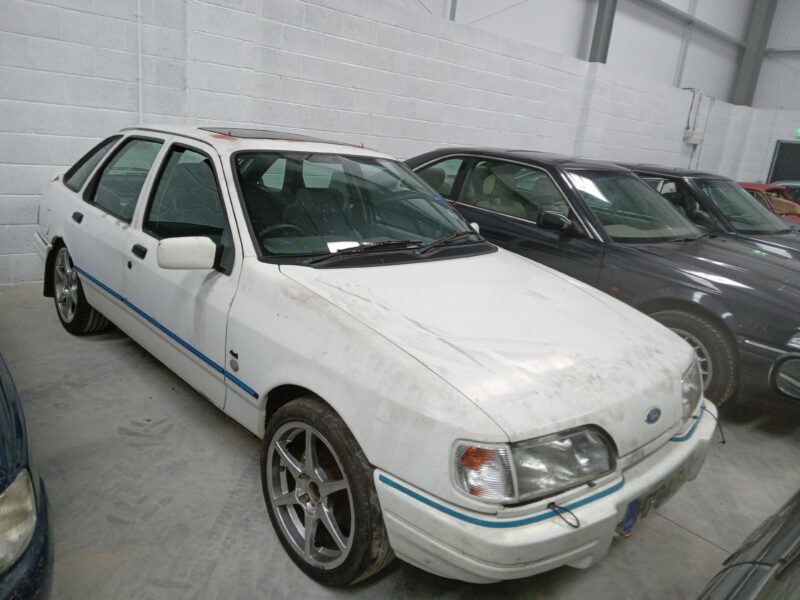 The 160-ish bhp six-cylinder was plenty powerful enough and the XR4x4 was, and still is a great car to drive, especially when pushed. It was designed as a practical sports car come rain or shine (or snow for that matter) and was affordable. The engine was enlarged to 2.9-litres in 1988 which helped prolong the car's shelf life until the arrival of the Mondeo five years later. Nowadays, as is the case with all of Ford's eminent legacy models, buyers are snapping them up and as such prices are on the rise which is why this particular model caught our eye at less than £5K. But there is work to be done, as we shall discover.
What is it?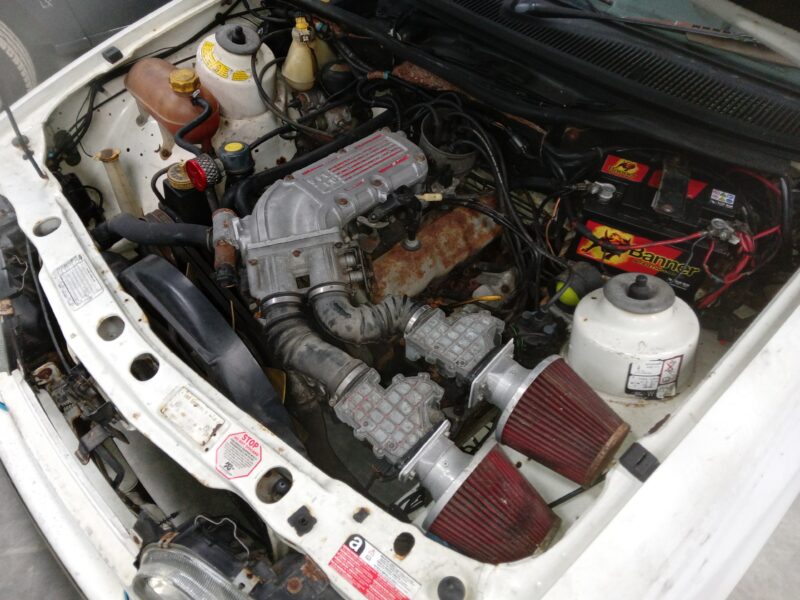 It's a 1990 Ford Sierra XR4x4, which means it has the later 2.9-litre V6 under the bonnet. It has incredibly low mileage with less than 40,000 on the clock, which is believed to be genuine and all of the paperwork, including the V5 is in order. The advert states that the car is a "barn find" and is reported to have last been tearing up UK roads in 2008. It's sitting on the wrong wheels but a set of originals are included in the sale and the car is 99% complete with the exception of a few minor trim pieces, including the headlamp washers. It does look a little sorry for itself in the pictures attached to the advert but it is a running and driving example. The Cologne V6 is a hardy lump and with such limited mileage in this case should be relatively unstressed.
Why is it a project?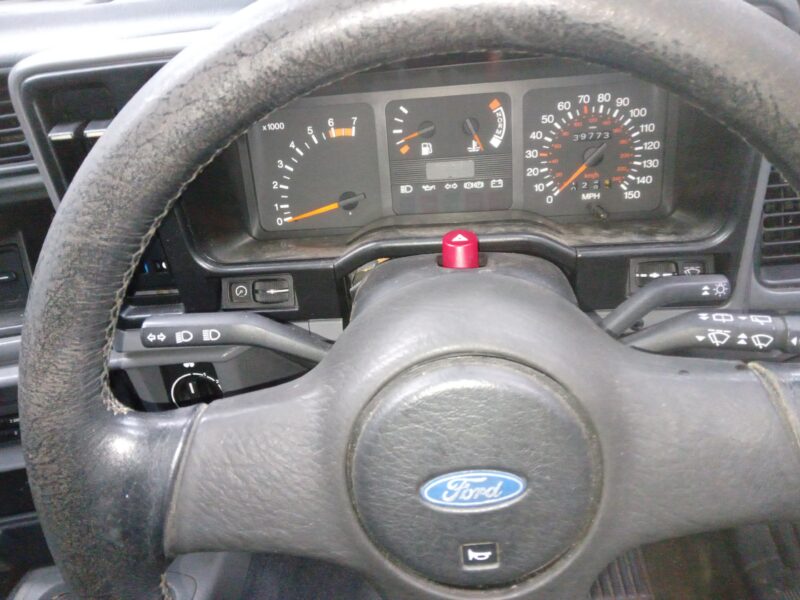 This Ford Sierra XR4x4 may run and drive and have low mileage, which is a huge boon, but the body is looking tired and in need of some serious TLC. A quick look at the photographs shows that the car requires some repairs and a respray and this is very much sold as a project, but from the write-up and the pictures it looks achievable and is definitely worth saving due to the limited mileage, not to mention its iconic status.
Five things to look for:
1) Drivetrain
The whole point of these cars, their raison d'être, so to speak, is that Ferguson four wheel-drive system. Without which, and to be a little blunt, it's just a Sierra with a chunky motor. Yes, we know that's selling the car short but what we're getting at is if there are any issues with the system then you're potentially in for a big bill, not to mention a hugely diminished driving experience, so check drive is going to all four wheels without any untoward noises.
2) Rust
Of course it's going to rust, it's a Ford from 1990 and the advert clearly states that the bodywork needs attention. The sills and floors will need repairing for a start, as will the sunroof, and both nearside doors are dented. But, the advert also claims that it appears to be a straight, damage-free car. The usual culprits of mismatched paint, overspray and non-uniform panel gaps will be a good indicator of anything dodgy though so bear that in mind. Whatever the case, examine the lot, top side and bottom, with a fine tooth comb and don't forget to factor in the cost of a full respray.
3) Suspension and Brakes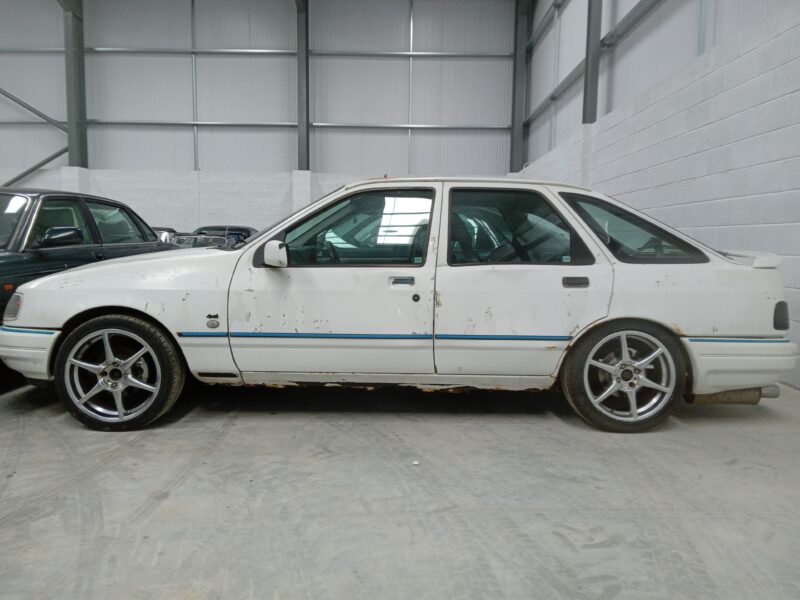 It's a (relatively) fast Ford and as such the likelihood of it being driven hard is high. Of course there are no certainties in life but it's best to err on the side of caution with regards to the suspension. The car clearly sits lower at the back so check the shocks for leaks and make sure the springs haven't corroded or worse snapped. Worn bushes will be evidenced by loose, sloppy handling so check for wear but polybushes are available and easily fitted. The current owner has replaced the calipers, pads and flexible hoses on all four corners and fitted new discs on the rear as the brakes were seized but check that everything has been installed correctly using decent parts.
4) Interior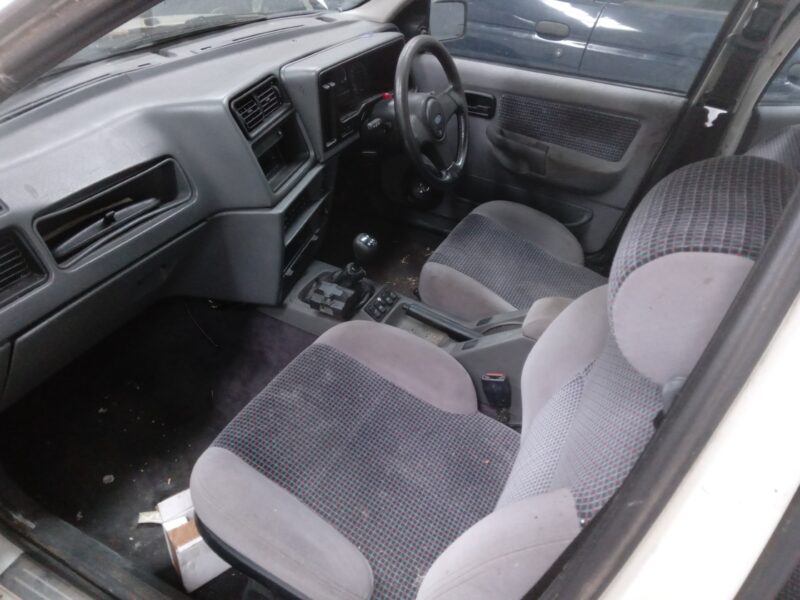 The interior looks surprisingly tidy which leads us to believe that the mileage is indeed genuine. This is a good thing because replacements for these cars are becoming increasingly difficult to source. By the looks of it, all that is needed is a good valet but check that everything works as it should and that no trim pieces are missing or damaged beyond repair.
5) History
As mentioned earlier, the 2.9-litre V6 is strong and if looked after will easily see 150,000 miles, which is light years away from the 40,000 it's currently on. Having said that it's still worth checking any history file for evidence of regular servicing and maintenance. Mechanically the car will need a full service at the very least but what else will be required to see it roadworthy again and what has been replaced or repaired in the past?
What should you do with it?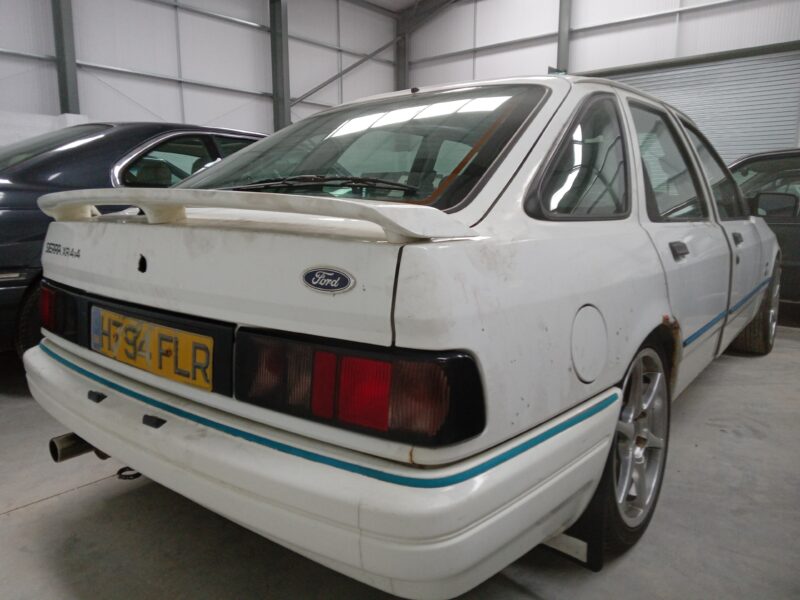 With its rather naff after market alloy wheels, twin cone air filter elements and seemingly non-standard exhaust this particular Ford Sierra XR4x4 appears to have already had a little of the Essex/Max Power treatment and so we believe it's time to take it back to factory spec. Not only is it a more financially viable route in the long run, it's also what the car deserves so check all of the oily bits and bring them up to standard then fix the rot and repaint it. Depending on the amount of fresh metal required it should all be very doable and then you'll have a rather lovely, practical retro sports saloon on your hands. And who wouldn't want that?