1995 Alfa Romeo Castagna Vittoria – Auction Car of the Week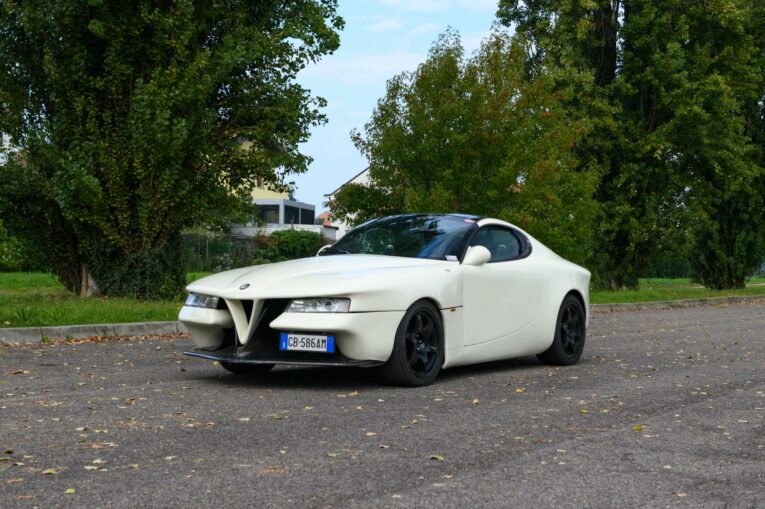 The human condition comes with in inalienable truth: we are all unique. No two people are exactly the same. You might have friends or family that have similar traits, habits, passions or desires, but on a base level we are all different. And this is something that we, as classic car lovers, like to think we have in common with our cars. We take pride in seeking out the rare, extolling the virtues perhaps of having something in a seldom seen specification, or just showing off what we know nobody else has. However, unlike people, cars are mass-produced, so there is always a chance of there being another. No car is unique. Unless, of course, that car is a 1995 Alfa Romeo Castagna Vittoria, of which there really is only one.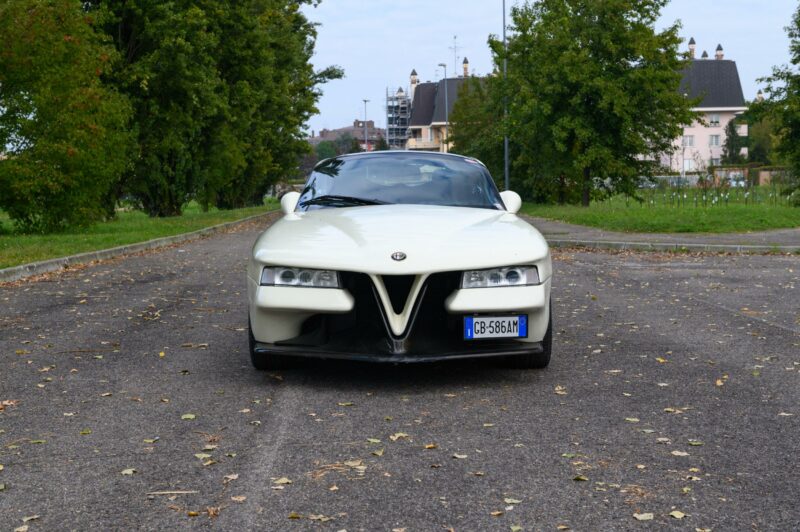 Some may caveat this car's singularity with a shout of "good" because, well, it's an acquired taste. The lines penned by Carrozzeria Castagna, an Italian coachbuilder, are curious in places. But uniqueness demands such vision. With over a century behind it, Castagna knew what it was doing, and the result is nothing short of spectacular. Plus, the design is a born conversation starter. While this writer might find it a challenge to visually unpack, there will be readers out there looking at this one-off machine with hearts in their eyes. Beauty is, after all, in the eye of the beholder.
Based upon an Alfa Romeo 75, this one-off has all the underpinnings to ensure it's an utter joy to drive, too. There's a soulful, powerful 3.0 Busso V6 under the sculpted hood, and it's covered just 2,500km. There's a 5-speed manual transmission, and being based on a 75, that means a transaxle, so the balance is spot on. The 75 was a great, great car to fling through the bends, and the Castagna Vittoria has lost none of that. In fact, it will be better given it weighs less than the 75. And just imagine the visual of this one-of-one carving up the Italian countryside, imagine the looks, imagine the broadness of your smile as you hear the V6 bounce its mechanical melody off the surrounding mountains. Bliss.
Inside is awash with green – the leather seats, the beautifully trimmed door cards, the dash – all green. The MOMO steering wheel falls to hand with a pleasing eagerness, while the manual shifter encourages you to engage with the car and have fun. The roof is panoramic, too, making the cabin a place of space and light, and one from which you and your lucky passengers can drink in views. And it's all finished to an exquisite standard, as per the modus operandi of Corrozzeria Castagna.
Sure, this 1995 Alfa Romeo Castagna Vittoria is as we said an acquired taste, but if it's one that leaves you salivating, this is your opportunity to strike. There is no hyperbole here, this is it, this is the one chance to get your hands on a truly unique car. Not a rare car, not a limited run car, not a special order car. A unique one. If you want to stand out, if you want to own, drive and celebrate a slice of automotive history that seldom people will get to see or experience, this, is, it. Take this to a car show, and you'll not come back to find another one parked next to it. That's for sure.