2001 Aston Martin DB7 – Auction Car of the Week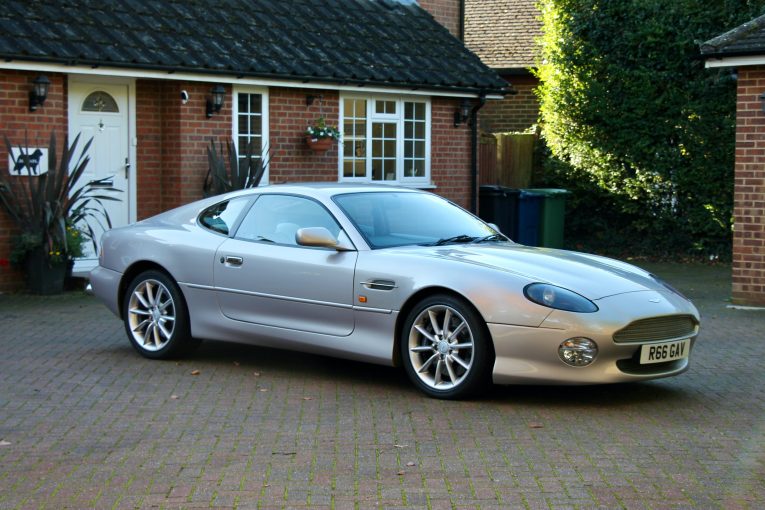 Aston Martin have a made a great many cars. And with the exception of the DBX SUV thing that's currently on offer, and maybe the Sygnet, all of them have been pretty darn spectacular. This of course poses something of a problem, as it means within the myriad of Aston offerings, some cars can get forgotten. Take for example the DB7. It was, and still is a formidable car. A grand tourer of outstanding quality, with ample pace and looks to die for. But it came at a weird time for Aston, by which we mean the time it was finding its feet in a Ford-owned world.
Ford gave Aston the shot in the arm, financially speaking, that it needed. Buying a 75% stake in the company in 1987, it made Ford the controlling stakeholder. Plus, what with Ford being a behemoth, it also took away many of Aston's previous production issues. Before the DB7, Aston Martin was a small and humble affair, not the supercar powerhouse that it is today. And being small, it was struggling to keep up with the market. Aston added to its own problems by not having anything fresh to offer buyers. Ford changed that. And in the process, the DB7 became not only the car that saved Aston, it became the car that would define it.
The Aston Martin DB7 was lauded as being an utterly outstanding machine. But it very nearly wasn't. While Ford wanted to build Aston into a bigger brand, the realities of a huge global financial downturn meant that devolving anything new would be costly. In the end though, it was Tom Walkinshaw Racing that came to the fore, with an idea they had for an XJ-S replacement. He had Ian Callum pen the now famous lines. To make it happen, some changes were made and the DB7 was the product of raiding the parts bins of Ford and the companies it owned. The Mazda 323 rear lights, the Ford Scorpio switches, the wing mirrors from a Citroën CX… sounds like a mish mash, but as you can see, it worked. And by not having to spend hundreds of thousands developing those parts, it made the DB7 project more viable.
So why then, is the DB7 something of a forgotten beast these days? Well, the good thing is, it's no fault of the car. It's merely down to the fact that, because it was so good, and because it was genesis for a future line of other incredible cars (DB9 etc), we simply got distracted by everything that rolled out of the factory afterwards. But now we're remembering, now we are enjoying a market that is actively searching out good examples of this brand defining car. It's the ultimate modern classic. Stunning, powerful, comfortable and still a head turner today. But here's the inside scoop: the time to buy one is now, because prices are only going one way and that's up. Don't panic though, because we have a stunning example here that is just a bid or two away from being yours.
This 2001 V12 version is pretty much the perfect spec. Silver with black and cream interior, and with a thumping great V12 up front, it is the ultimate GT car. It's been cared for fastidiously, but not to such a point that it's now so perfect it can't be driven. This is a car to drive, not just polish. It's got a mere 50,000 on the clock, which is nothing. It comes backed up with a rich, detailed service history and as such, it has the potential to be a brilliant buy. Sure, you could buy a DB9 or a Vantage or so on. But where's the fun? The DB7 was the car that saved Aston, and that's something to celebrate and bask in. DB9s? Common as muck by comparison.