Basic, Better, Best – Impact Drivers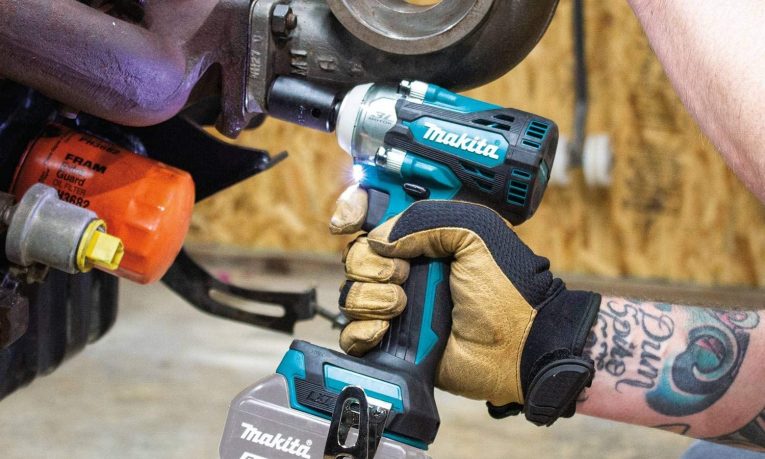 We've looked at ratchets and torque wrenches in our Basic, Better, Best series this year and now we want to go take the next logical step and delve into the world of impact drivers. A good impact driver, while not necessarily mandatory for the home mechanic, will certainly make your life easier and drastically reduce the time spent loosening and tightening nuts and bolts. Time that can be spent much more productively browsing the Car & Classic classifieds or auction listings, for instance, so if you've got the cash we would definitely recommend the investment.
A good impact wrench not only saves time when it comes to fettling your classic but it's also a lot kinder to your physical well being. The constant, repetitive motion of lefty Lucy, righty tighty can put a lot of strain on your joints, especially where rusted on fasteners are concerned – something I'm sure, like us, you're more than used to. Say goodbye to skinned knuckles too as the impact driver does all of the work for you, saving you from the horror of smacking your poor hand on the chassis rail as that obstinate bolt finally breaks free. We've all been there – ambivalently triumphant as we rush to the sink to tend to our wounds, the air filled with expletives.
You can make such trauma a thing of the past, however, with a good impact driver. An impact driver works by administering huge amounts of torque to the offending nut or bolt whilst simultaneously delivering a hammer-like motion. It's a powerful tool and equipped with a ½ inch drive can be a real game changer for those of us that spend a lot of time underneath our classic cars and bikes. Historically reserved for the professional mechanic, impact drivers, generally speaking, used to be solely pneumatic which meant connecting them to an air compressor. Unfortunately that can be a rather expensive set up. Thankfully though, both battery and motor technologies have come on leaps and bounds and so these tasty tools are no longer the exclusive plaything for the pros and the deep of pocket. Not only that but cordless impact drivers are portable, making them much more versatile than their air hose-restricted brethren, if not quite as powerful.
The specs to bear in mind then when choosing the right impact driver for your needs consist of the amount of torque the thing can deliver, how quickly it can deliver said torque and the amount of impacts it delivers whilst turning. So, let's take a look at three options.
Basic
Ryobi have really upped their game in recent years and this 18V ONE+ Cordless 3 Speed Impact Wrench Starter Kit has everything you need for your automotive mechanical needs. We love the ONE+ system, with its one battery for every tool system, and so if you already have any Ryobi ONE+ toys in your garage then this particular impact wrench will slide nicely in alongside them without the need for extra gear. With 400NM of torque it should have the power for most jobs and along with its three speeds and LED lights it's a versatile tool. The Achilles heel would possibly be the 2.0AH battery that is included but this can easily be swapped out for a larger capacity unit for extended operating times.
Better
Another household name when it comes to power tools the Makita XWT15Z 18V impact wrench is a superb choice. While it may not come with all the accoutrements that are included with the Ryobi, the brushless Makita packs more of a punch with around 580NM of torque. It also features four selectable speeds as well as an auto stop function so you can really dial in the tool to each specific job instead of just going full send on every nut and bolt. It's small too which makes it incredibly easy to wield. Just don't forget to add a battery to your shopping basket.
Best
There are more powerful and more expensive impact drivers available but this Dewalt DCF899N 18V high torque brushless impact wrench is right in the sweet spot between price and performance. We have used Dewalt impact drivers for both automotive applications as well as home DIY stud wall work and we can vouch for their quality and effectiveness. This tool comes complete with two 5.0AH batteries too which simplifies matters greatly as you can be charging one while using the other and then simply swap them over when necessary. It has a nut-busting 950Nm of torque on tap (plus up to 1625Nm of "breakaway" torque) as well as 2400 impacts per minute to ensure even the most stubborn of fixings breaks free.
As touched upon, battery life will be an important factor so take this into consideration when choosing your impact driver but most are available with varying sized power packs. Whichever tool you choose, however, we're sure it will have a positive impact on your life. See what we did there?