Celebrating the Survivors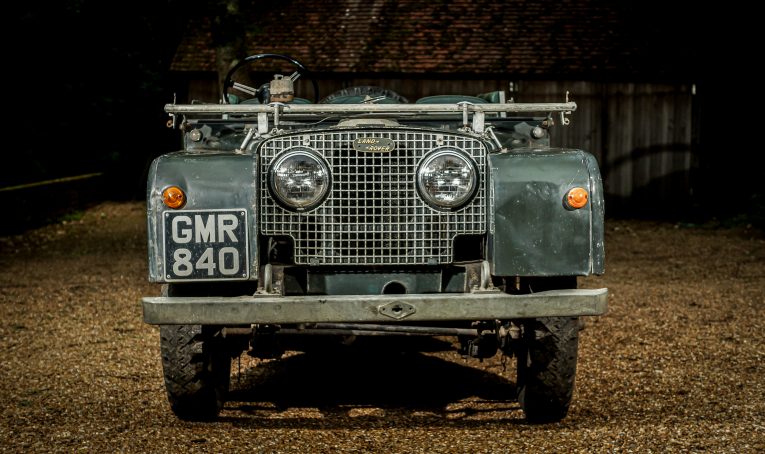 It goes without saying that I love a classic car. It's a passion that has been with me my whole life, and it's a passion that has seen me make a career out of writing about them. Modern classic, pre-war, post-war, custom, modified, restored or patinated, I have a great deal of time for them all. The ones that really rev my engine, however, are the survivor cars. The ones that have trundled along for decades needing nothing more than routine servicing, but no major repairs. Cars that are a patchwork quilt of repairs for the MOT man don't count. Nor do cars with 2,000 miles on the clock. I'm talking about classics that have been used as cars, not showpieces, but that have somehow survived. They fascinate me.
Being a car is a perilous affair. The roads are busy, the conditions variable, the weather ever changing, and then there is the risk posed by other cars. To make it through five years of driving without incident is impressive, but to survive for fifty? That's remarkable.
Of course, in the vast spectrum of survivor cars, there are many that, because of what they are, make sense. The 1960s Aston Martin with 30,000 on the clock probably hasn't been used during rush hour, or to pick up something from B&Q. The Ferrari with 10k on the clock – that's expected. Still impressive, but it doesn't knock your socks off. The BMW E34 with 50k on the clock, no modifications and only a couple of owners? Now you have my interests piqued.
I appreciate any survivor car because it's taken an honest, and remarkable journey to get there. I love restored cars, and I'm in awe of the work that goes into giving some classics a new lease of life, but in doing so, restoration often resets the clock. The journey starts again. Unrestored cars that look as though they have indeed been restored, they're remarkable gems. But within the world of survivor cars, there is a corner that really fascinates me. The cars that, dare I say it, shouldn't have survived.
You know the ones I'm talking about. The Metros, the Sierra 1.6s, the Hyundai Stellars, the Fiat Cromas. Cars that, I'll be the first to admit, weren't always all that brilliant, but that have somehow dodged scrap yards, scrappage schemes and rust. Cars that have sunken to the deepest point of the depreciation curve only to come bobbing back up again. Cars that nobody has ever made comments about. Cars that have just plodded on without celebration or ceremony, but that have done so in remarkable condition.
I've had one of these cars. It was a Proton I bought last year for £200. And no, I'm not particularly interested in such cars, but it was local and cheap, so why not? It was something to tinker with, and as I had just moved into a unit, it made sense. It only had one owner before me, and it had just 24k on the clock. Bar a dent in one door, however, it was – once I'd cleaned it – utterly mint. Like new, in fact. It was a boring, unremarkable car, one that should have been traded in repeatedly until it was scrapped. But there it was, in my unit, gleaming mint. Fascinating.
I love a discovery like that. I love looking through the pages of Car & Classic for similar cars. The Vauxhall Nova that has been owned by an old couple since new, always garaged and only taken on at weekends. The Toyota Starlet that has been a family's second car, and as such has only racked up 15k in thirty years. These cars are amazing, and in a way, they're more amazing than some low-mileage example of exotica.
These survivors, for me at least, are important. They are little windows in time, of the cars we were once buying en masse. The GTIs, the Sports, the Luxury models, they all find a following. But they were always halo products, the best of the range. The cars that propped up that range are oft forgotten. So to see one now, that's dodged every automotive bullet, that's special. We always jump on saving the cars we wanted, but we forget the cars we had. So if you see a car that's hum-drum in specification, but that has survived well, buy it. Take yourself back in time. You'll be glad you did.