Five Fantastic Ford Future Classics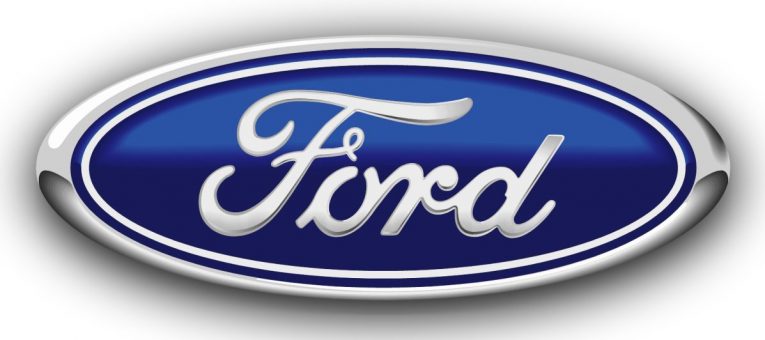 As well we all know, the Ford world is an exciting and diverse one. It's also a world that produces some cars that carry with them impressive price tags. This often leaves us in a state of wonderment. For example, this writer once sold a taxed, MOTd 1976 Mk2 Capri for £1,000. Now, you wouldn't get change out of £15,000. The same can be said of old Ford Escorts. And we're not talking about the RS and XR models here. Even the 'workaday' 1100 models are now fetching large sums of money. Cars that were once just nothing more than daily transport are now recognised as being true blue classics. And that's great, because we love classics. However, we can't help but wish we had a crystal ball back in 1993, when you could get a Mk2 RS2000 Escort for £750. If we knew then what we know now, as they say.
Sadly, we can't go back in time. But we can look forward, and in doing so, we can look at the Fords out there now and hedge bets on what will be a future classic. There will always be a following for Ford, that much is certain. But which Fords are going to become coveted? Which Ford are, ahem, affordable now, but will soon shoot into the realms of supercar money? There is no way to definitively know, of course, but there are cars out there that will be a safer bet than others. Some are already climbing in value, others might be a bit more of a slow burn. All of them, though, should never lose a penny. So, it's time to get in early with this, our list of five fantastic future Ford classics.
1) The Mk1 Focus
The Mk1 Ford Focus was a breakthrough car. The Escort before it was a design that, at its core, was nearly twenty years old. Ford needed something new, something fresh and something that would dominate the family car sector, and that's exactly what the Mk1 Focus did. Built as part of Ford's 'New Edge' design philosophy, the Focus featured sharp, defined lines. It looked like nothing else. It was bold and it was incredibly brave, but it was the right move. It distanced Ford from the Escort of old and it brought the brand's image forward by some margin. And it wasn't just a styling exercise. The Focus was a huge leap forward technically, with outstanding handling thanks to fully independent suspension, outstanding crash protection and impressive levels of practicality.
Even today, some twenty-two years on, the Mk1 Focus is still a brilliant car to own and drive. And we're not talking about the RS here. No, a 1.6 Zetec will still put a smile on your face. It's an example of Ford getting it well and truly right, and as such, is almost certainly going to be a classic one day. We reckon three-door cars will be the ones to find the biggest following, as it's a near perfect design. But a nice five-door, if it's been looked after, is still something you should pounce on.
Our money is on: The Focus ST170 – Sporty, agile, outstanding to drive and reasonably fast – what more could you want?
2) The Mk1 Mondeo
Don't laugh, the Mk1 Mondeo is going to be a classic. Some would argue it's already got its foot in the door. And if you think we're talking nonsense, just look at the Ford Sierra and the Ford Cortina before that. They are cars that now fetch high prices and that enjoy a vast and passionate following. Ten years ago you would have been laughed out of the room for suggesting a Sierra other than the RS Cosworth would be a classic. Now though, you don't have to look far to find 'mum and dad' spec cars fetching strong money. This is the power of Ford. The cars get older, and the children of the original owners want to relive that youth. And that's what's happening with the Mondeo, especially the Mk1.
The Mondeo deserves to be recognised. It took the ageing, rear wheel-drive design of the Sierra and replaced it with a front wheel-drive setup. It had modern, economical Zetec engine technology, it offered a comfortable, refined ride and it was incredibly practical. Plus, wasn't exactly hard on the eye with its low, wide looks. It still looks great today if you ask us. But despite all this, the Mk1 Mondeo was a car soon forgotten when a new model came out. As such, good early Mondeos are now hard to find, and people are most definitely trying to find them. But are you?
Our money is on: A V6 model would be nice, but for us it would have to be the 'unicorn' 2.0 Si 4×4 model. The ultimate Mondeo.
3) The Puma
There's a new Puma in showrooms today, but it's not like the old one. The original. The new one is a confused, tall SUV type thing that wants to be sporty but is anything but, even in ST Line trim. We're sure it's a decent enough car – it's what Ford does – but for us, it has to be the original. The baby coupe from the late '90s that had the power to make you fall in love with driving again. It was small, it was light and it was nimble. In 1.4 guise it was good, but with the more popular 1.7 Yamaha-developed engine, it was an absolute riot. The kind of car that you drive and feel 'at one' with. The steering sharp and crisp, the suspension willing and able to take whatever you threw at it, power aplenty but not too much. It was the perfect storm.
The Ford Puma was a hit from the off, with owners and the motoring press ever keen to laud its appeal. However, as the years rolled by, the numbers began to fall. Rust was a big issue for the Puma, and spelled the end for many. However, there are still good, cared for cars out there. You can get a good Puma for under two grand these days, but that won't last long. Low mileage, well-maintained cars are already going up in value and the limited supply mated with the ongoing demand will see to it that even average condition cars follow suit. Get in there while you can. Thank us later.
Our money is on: As much as we'd like a Racing Puma, prices are high. As such, we'll settle for a 1.7 Thunder.
4) The Scorpio
Yes, when the final incarnation of the Ford Scorpio rolled into dealerships in the mid '90s, we did indeed recoil in horror. It was not a handsome machine. Gone were the 'big Sierra' looks of the Granada, instead replaced by a face that James May would go on to famously describe as "gopping". But we think James was wrong. It might be the kindness of the years, it might be the raised bar of BMWs current, hideous offerings or it might just be because we've got used to it. Whatever the reason, the late Scorpio doesn't seem so hard on the eyes these days. In fact, there's a level of charm to it. It's ugly, but in an interesting and entrancing kind of way. Crucially though, you don't need to look at it when you're in it, and that's when the Scorpio comes into its own.
Don't bother with the diesel, the 2.0 or the 2.3 from the Galaxy. Go all out, find an Ultima with the Cosworth developed quad-cam, 24-valve V6. Buy one of these and you will fall in love. First of all, the leather interior in the Ultima is, and we will die on this hill, one of the most comfortable interiors ever created. You can keep your German super saloons – the Scorpio does it better. And then there is the power from that silky smooth V6. It's no rocket ship, but it is willing and able to shunt you along at an impressive pace. And while it's no hot hatch, it doesn't handle too badly for a big old thing. It's a car deserving of your consideration, especially in estate form. Only an oil tanker offers more space.
Our money is on: The Ultima. No ifs, no buts. It has to be the Ultima with the 24-valve Cosworth engine.
5) The SportKa
The SportKa was a 'blink-and-you-miss-it' little thing, which is a shame, because it was really rather good. The first-generation Ka was a riot, but with a 1.6 engine, stiffer suspension and bigger wheels for more grip, it was an outright riot. It wasn't a performance car in the sense of going fast, but it was a car you could throw around at low speed only to result in a smile that touched both ears. It was and still is fun. A little, giddy terrier of a car that lives to please. The recipe of small car and (relatively speaking) large engine was straight out of the XR2 playbook, but because we were getting excited about turbo this and supercharged that in the late '90s, we sort of forgot about the SportKa.
In the end, utterly woeful rust protection killed most of them off. Their penchant for rotting out around, of all places, the fuel filler meant that many of them were soon beyond any sort of economical repair and as such, ended up in the crusher. A shame, really. Find a good one with low miles, and without more rust than a song by Doves and you'll have a little superstar on your hands. They're a bit niche, but give it a few years and the die hards will wonder where they've gone, and they'll pay top dollar to get one.
Our money is on: The SportKa only came in one trim level, so just buy a good, rust-free one – if you can find such a thing.