Gtechniq C4 – Product Review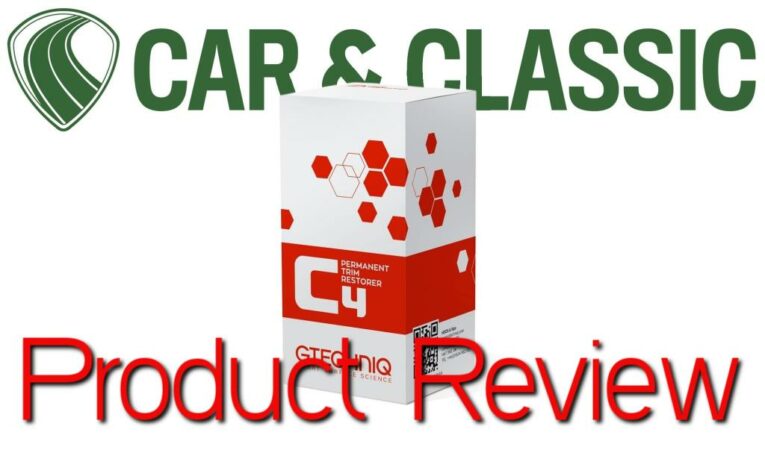 As the years roll on, more and more bona fide classics can be found to have acres of plastic on them. Trim, bumpers, rubbing strips, the list goes on. Chrome is no longer the last word in identifying a classic. But what does that mean for the car's upkeep? Chrome is simple – get a bit of metal polish on it. But what about black plastics? They, unlike chrome, fade and grey over time, looking more and more washed out as they do. Even if the plastic is still in shape, free of scuffs and in otherwise excellent condition, it can still bring the overall look of a car way, way down. There are many, many products on the market that promise to return plastic trim to a deep, dark shade. But which one is the best? Well, Gtechniq and its incredible C4 trim restorer could well be in with a shout.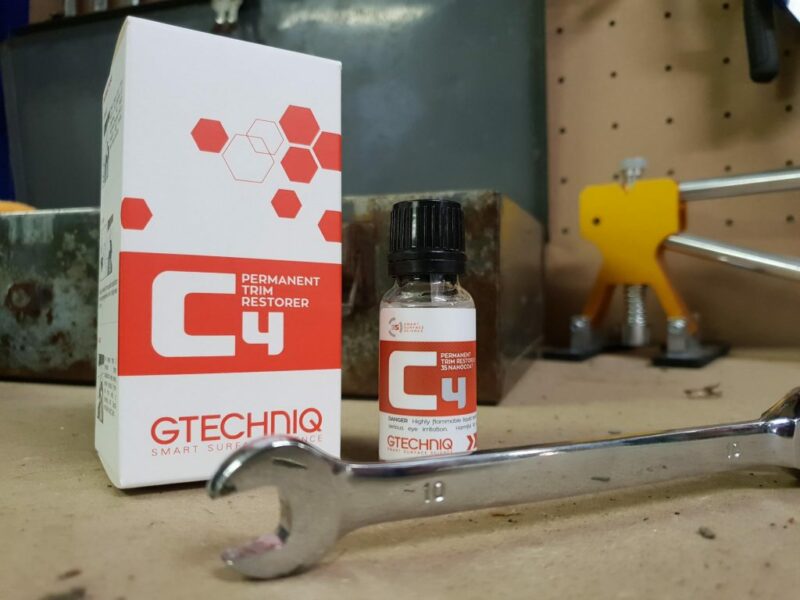 The Product
When it comes to cleaning and detailing products, Gtechniq is one the names that sticks out. Positioned as a premium brand, its range of products covers everything from glass, paintwork, metals and more. However, out of all the great products it offers, there is one that has perhaps gained a bit more word of mouth traction than others, and that's Gtechniq C4. It claims to work by not just coating worn and faded plastics, but by then bonding to it, becoming part of the plastic. It also protects from UV rays, thus slowing down any future fading. As for longevity, it should last a couple of months at least, so long as you apply it properly.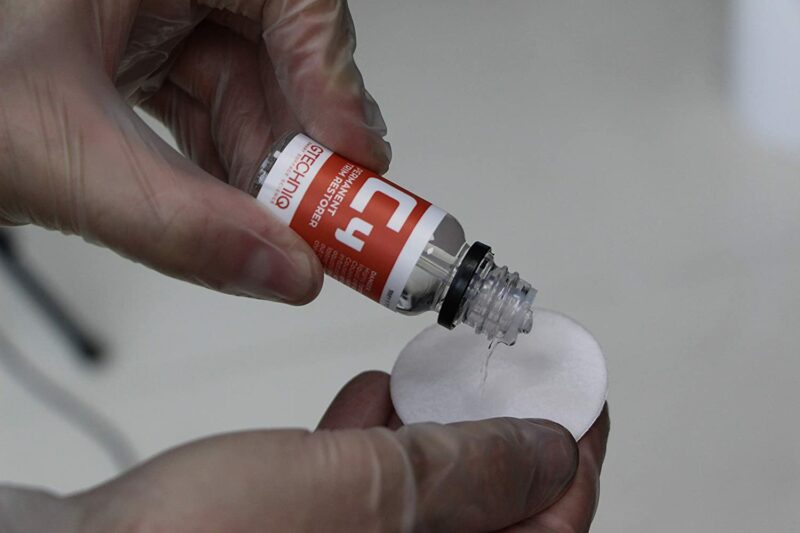 The Test
Gtechniq C4 isn't a simple 'slap on and see' product. There is some prep required to get the best out of it, but don't stress, as it's nothing too taxing. Firstly, the obvious; the car needs to be clean. But it doesn't stop there. Dry, faded plastic might look clean, but it could still be holding onto oils, old polish, dirt and other stuff. As such, you need to first clean it with something that will get rid of all that. Panel wipe is a good bet, or isopropyl alcohol should do the trick. Then, you dab a few drops – and we do mean a few drops – onto an applicator pad and then work it into the plastic. Don't be put off by the small bottle, a little bit of this G4 goes a long way. The transformation is pretty much instant, with the plastic returning to a deep, rich hue. If you have any excess product on the plastic, be sure to wipe it off with a clean cloth.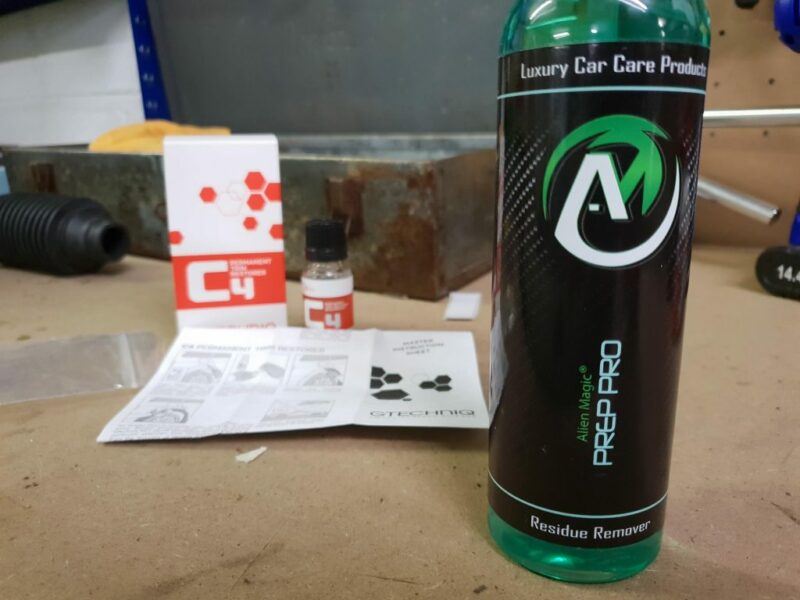 The Result
As we just touched on, the transformation is instant and makes for quite a dramatic before and after. The product goes an impressively long way, too. And given you should only need to use it once every six months, that small bottle doesn't seem so bad. We used it on the Proton in the pictures, and the plastics stayed looking rich and dark for the remaining three months we had the car. Since then, we have used it on other cars and can happily report that it does work well and it does last. Truly black plastic might need re-doing every three months rather than six, but black absorbs more heat, so it makes sense it would need more care. Make no mistake though, Gtechniq C4 is every bit as impressive as it claims to be, just make sure you prepare your plastics first.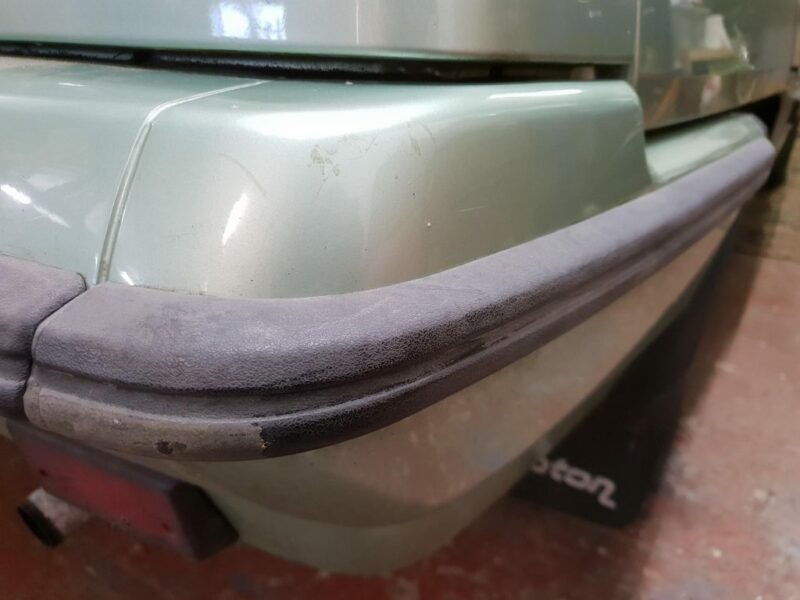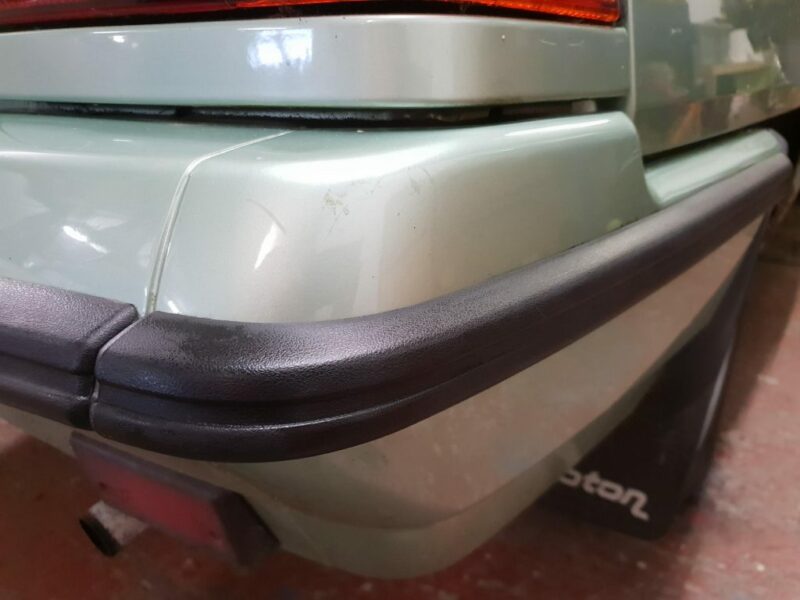 The Verdict – 4 out of 5
Gtechniq C4 gets a solid 4. It would be five, but there is no getting away from the fact it's over £20 for 15ml. But if you can get past that, and you do take the plunge, you will be thrilled with it. Prep is everything though. We can't drive that point home enough. If you merely slap this on top of old product, you're just wasting your money and your C4. Prep, then sit back in wonder as the years fall off your car thanks to deep, dark, rich plastics.