Heavy Metal – Must-Have Welding Kit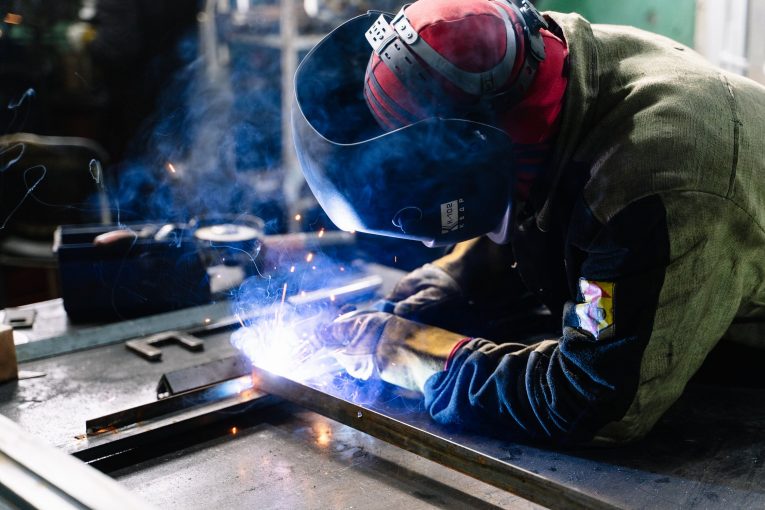 For some of us, there is nothing better than getting properly involved in a classic car restoration. This of course means we have to take on the metalwork, because nothing likes to rust as much as an old car. Plus, there are huge savings to be made by doing it ourselves, not to mention the immense sense of satisfaction that comes from knowing we've done it. 
The trick to good metalwork is in the skill, of course. However, there is a lot of must-have kit that will make each dance with the welder that bit less stressful. And that's what we've rounded up here. Five items that, if you're going to be taking on metalwork, you simply must have in your garage. By having these tools in stock, your metalwork will be a joy, not a source of frustration. 
One of the trickiest parts of welding is laying down that first couple of tacks. But you don't want to be constantly pestering someone to come and help. What you need, then, is this set of magnets. Strong and sturdy, they will hold new panels in place while you lay down those crucial tack welds. Flat, angled, in a hard to reach space, these magnets will work for you. No messing around with clamps, no pestering the rest of the family for a hand. Simple. 
There is nothing worse than that seemingly endless moment in which you realise a hot blob of molten metal has settled on your not very fireproof skin. It's not a nice feeling, being burned. That's why any welder worth their salt will have a decent set of gauntlets. Made from tough leather, these gauntlets will stop any errant weld spatter from burning you. Comfy, safe but still soft enough to allow for full dexterity, there is really no reason to not have a pair. Especially, as they're less than £15. 
Mask down. Weld a bit. Mask up. Check the weld. Mask down. Weld a bit. Rinse and repeat. How frustrating. What you really need is an automatic welding mask, one that shields your eyes in a fraction of a second as the welding starts. Not so long ago, such technology was expensive. That's not the case now though. Instead, it's wallet-friendly and plentiful. Take this welding mask from Tacklife. It's got various dimming settings, it has an adjustable headband, it's battery powered and it's fitted with not one, but four fast-acting front-mounted sensors. You'll never have to suffer from the dreaded 'arc eye' ever again. And your welding jobs can be done in one, interruption-free stint.
If you're welding indoors, safety is key. As a matter of course, your garage should have a fire extinguisher on hand anyway, so you're covered there. But what about this welding curtain, too? It blocks out the spark of welding, which is good for the eyes of third parties. More than that, it will stop errant flying blobs of weld from landing on anything nearby that might be flammable. And it's not just useful for welding, you could use it when grinding, too. Stop that metal dust from settling on everything. For thirty quid, it's a worthwhile bit of safety kit. 
What about, given we've pointed out all of this welding kit, an actual welder? You might not have one in stock, but you're keen to get involved. If that's the case, you can't go far wrong with the Sealey MightyMIG 90, a gasless MIG welder that's small and compact, but packs a punch care of high and low settings as well as an adjustable feed rate for the flux core wire. We have one of these, you can read the review over on our Editor's site. It might not be as refined as a gas MIG, but for small repairs, it's the perfect bit of kit. And it's just a hair over £100, which makes it tremendous value for money.