Instant Offset from HCVA – Batteries Not Required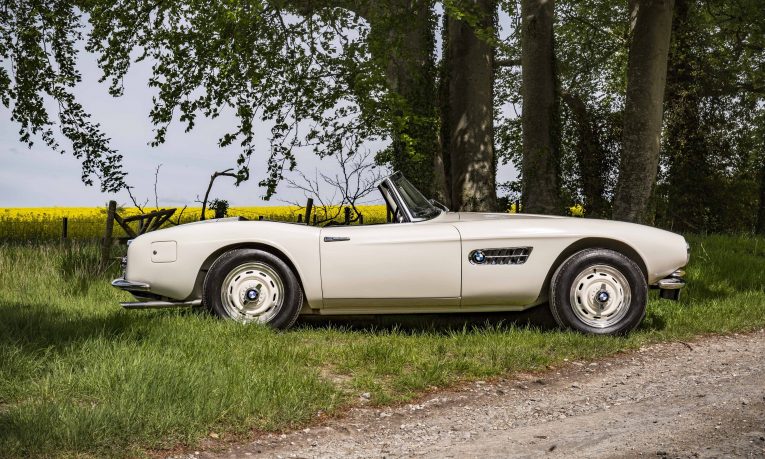 There is no denying that climate change, the environment, carbon, however you want to label it, is a big topic right now. And rightly so. After all, we only have one shot at keeping this big green ball we call Earth in good nick. And of course, in light of these, we're all trying to do our bit to ensure said green ball stays green. It might be recycling, it might by walking or riding to work, or it might be something else like, say, owning a classic car. The sort of people that like to angrily comment within Facebook groups will gladly tell you that old cars are the devil. Belching smoke, killing baby polar bears, setting fire to rainforests and the like. They are of course, misinformed and ultimately wrong. By owning a classic car, you're doing a good thing. You're prolonging the period of use from the carbon impact of building said car way back when. You're not throwing it away, replacing it for a newer vehicle. You're not even driving it all that much, with the average classic car in the UK clocking up no more than 1,200 miles per year. You are, however, injecting money into the economy, you're furthering the important reuse and recycle mindset and you're also keeping our motoring heritage alive. But for some, that's still not enough. We're still the devil incarnate. Now though, thanks to the HCVA and its Instant Offset scheme, naysayers will have no leg left on which to stand.
"The Historic and Classic vehicles sector is a vanishingly small contributor to the UK's CO2 emissions yet contributes nearly £3 Billion to the exchequer each year," said Garry Wilson, CEO of the HCVA. He added "Classic vehicles are also an important part of our cultural heritage so we want to ensure that the wider classic sector have the ability to achieve a Net-Zero status ahead of the mainstream automotive sector".
Achieving Net-Zero does not require the replacement of power units, so if you think we're talking about EV conversions, we're not. Your internal combustion can remain. It can be achieved in several ways. The HCVA will embark on a programme of work with partners to review a range of options including the use of sustainable fuels. Working with NET-HERO, the team involved is thrilled to announce the HCVA's CO2 offsetting project 'Instant Offset'.
The easy-to-use platform enables classic car drivers to become environmentally friendly in three steps, starting at a cost of two pence per mile. So, if a typical classic car clocks up an average annual mileage of 1,200 miles a year this would enable the driver to offset their carbon emissions from as little as £30 per year. The fee is then channelled towards supporting high quality, ethical carbon credit projects around the world such as afforestation and the restoration and protection of vital carbon rich peatlands and grasslands. It's a way of giving back even further, and in turn should serve to further secure the place of classic vehicles in our future and in the future of generations to come. One of the biggest hurdles for any green project is funding, through Instant Offset, we as enthusiast can help these projects.
Whatever your offset cost, a contribution of £2 goes toward helping the HCVA fund our campaigning to protect the future of classic and historic vehicles and a further £2 takes care of the administration of the scheme by NET-HERO. Every driver using the scheme will receive a certificate and vignette to demonstrate their status as an environmentally responsible driver. A badge of honour and pride, given what's going to be achieved.
Henry Pearman, Director of the HCVA said "This new initiative accelerates us on a journey to Net Zero. As the sector already has strong environmental credentials this project, together with others, could make us Sub-Zero!" Garry Wilson added "We need to maximise our efforts to support this initiative which means growing our funding and that means growth in membership. We look forward to meeting current members and adding new members."
Be sure to have a look at the HCVA website
Here at Car & Classic, we can't help but feel that £30 per year, if that, is more than worth it for what is being proposed here. We, as enthusiasts and as a huge sector of the British economy, already do a great deal in terms of environmental concerns. We re-use, we repair and restore. There is no feverish desire to change our classics for a new one every three years because the dealer told us to. But while we're doing a lot, this Instant Offset project can only serve to make us a – ahem – driving force when it comes to improving and preserving the world in which we live.