One New Range Rover, Or Five Classics?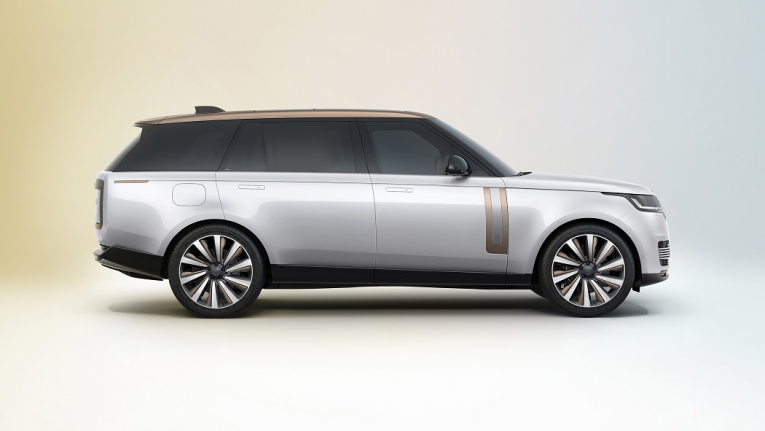 There's a new Range Rover rolling out of Land Rover dealerships, and it's very, very nice. A sleek, cutting-edge display of just how utterly luxurious and exquisite driving over a mountain can be. And you know it will drive over a mountain, because for all the leather, for all the heated and cooled seats, for all the screens and Bluetooth, the Range Rover is still a 4×4 first. It's the halo car of Land Rover, so what else would you expect? A world leader in just how it should be done. The only problem is that the new one is… ahem… NINETY FOUR THOUSAND POUNDS. That's a lot of money in even a Premier League footballer's book.
This got us thinking. Car & Classic is awash with offerings from Land Rover, so what else could that £94,000 buy? And more importantly, how many Land Rovers could it buy? The Land Rover offerings are varied, from basic Series models through to full-on adventure ready conversions. You could have, for your £94k, a Land Rover for every occasion. At once. So that's what we've compiled here. A collection of five Land Rovers that you could go out and buy for the price of one new Range Rover.
The Rough and Ready One – £5,000
Range Rovers are luxurious old beasts, make no mistake. But even though the new one is bound to be a formidable force when off the beaten path, can you honestly say you'd give it a proper bashing through the countryside? You might scratch it. Or worse, dent it. Cant have that on a modern Range Rover. So instead, buy one for the sole reason of beating up. You can get a P38 Range Rover for well under five grand, and for that kind of money you can drive it up hill, over dale and through every ford without concern. Batter it, get it filthy, bounce it off some trees, smash it over some rocks. Enjoy it for its ability to be a true 'go anywhere' vehicle.
The Basic One – £15,000
Without being able to experience something basic, we can't truly appreciate how far Land Rover's offerings have come on. It would be fun to buy an early Range Rover, or a Series 1 Land Rover, but the reality is they're getting pretty spendy. So how about a nice Series 2. The one pictured here, for sale with Motodrome, can be yours for under £15k, and it's a slice of motoring history. Basic but rugged and dependable, this is a glowing example of the foundations on which modern Land Rovers have been built. It's proof, not that it's needed, that in the world of off-roading, less can often be more.
The Fancy One – £15,000 
Land Rovers, in particular Range Rover models, are known today for their luxury, so we need one on the fleet that embodies that. If it were our money, we would go for a nice L322. Yes, you hear horror stories about them, but shop around and buy one that's been looked after and you'll be laughing. The one pictured here would set you back around £15k, it's got a TDV8 engine, it's Vogue specification, so has all the bells and whistles, and it even has low miles and full history. You could use this every day and if you told someone you paid £50k for it, they wouldn't question it. Graceful, capable and with luxury and refinement to rival most executive saloons. Delicious.
The Bonkers One – £40,000
The Land Rover name is synonymous with, well, with a bit of madness. For as long as we have had the offerings of Land Rover, we have also had a collection of men in sheds or even full-blown companies willing to take things to the next level. Evidence of that can be found here, with this six wheel-drive example. You don't need six wheel-drive, we don't need six wheel-drive, but man alive, do we want it. It's unashamedly daft. Converted by Townley Cross Country Vehicles, this is a proper conversion and it makes a once humble Series 3 a now unstoppable off-road machine. Buy this, and you will never, ever find yourself stuck. Plus, it's got a V8, and V8s make everything better.
The Classic One – £20,000
The new Range Rover is all well and good, but this is Car & Classic, and we would very much like to round out our collection of five cars with something representative of the second word in our name. We'd love a Suffix A Range Rover or similar, but they're big money, so we will happily settle for a Range Rover Classic. An important car in the evolution of the model, this was the one where Land Rover really did lean in hard on the luxury angle. Leather, a whole host of electric goodies, air-conditioning. This was pretty much Land Rover luxury genesis. But, despite having some years behind it, it still commands respect and it still cuts a dash, even on 2021's roads. Lovely.