Product Round Up – Looking for the Perfect Christmas Gift?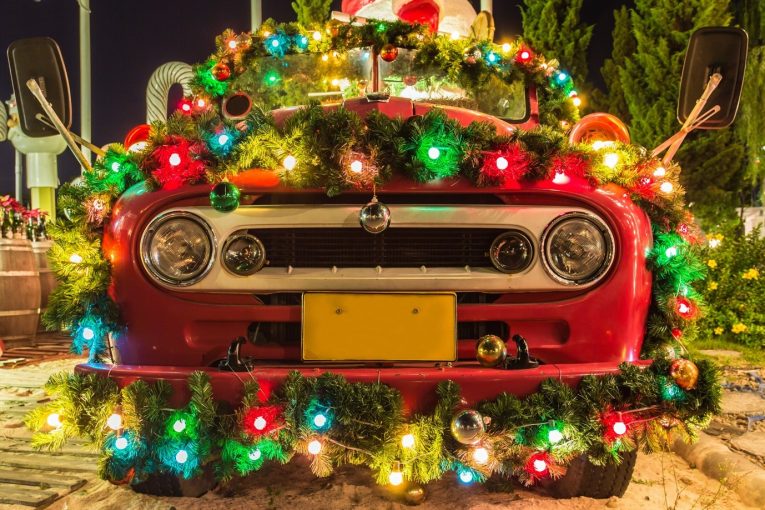 Christmas is, whether we're willing to admit it or not, around the corner. In three days, it'll be December, and before we all know it, we'll be gorging on turkey, stuffing and things that are mulled. Oh, and mince pies. ALL the mince pies. And of course, it means gifts. Giving, receiving, unwrapping, enjoying, all that good stuff. But what do you want the jolly man in the red suit to bring you? What do you want him to deliver to your loved ones? Christmas shopping can be a tiresome affair, after all. Happily though, over the last few months we have been gathering information on all manner of gifts in our Basic, Better, Best weekly article, which is in no way affiliated with Antiques Roadshow. So, have a look through the links below and find that perfect petrolhead gift.
Keep Your Classic Dry
If there is one thing those of us with a passion for cars love, it's keeping said car clean. We know this, which is why we hunted through the myriad options for vehicle drying towels and came up with a list of the best three. You can find yours, and have it delivered sharpish, by looking at the drying options post from a couple of weeks back.
Keep Your Classic Shiny
While we're on the subject of cleaning/detailing one's classic, we also rounded up a number of waxes – that we have tested ourselves – and put them here. It might be the cold winter months, but don't let that stop you from keeping your classic clean. Plus, good wax also serves to protect your paintwork during these harsh, salty months.
The Perfect Pocket Tool
If there is one thing that makes for the perfect Christmas gift, it's some sort of gadget. Something fun, tactile and full of features. Some like, say, a multifunction pocket tool. Not only are they wonderful to behold, they can also be lifesavers should you break down, should something break or should you need to open a bottle of wine. And let's be honest, there is nothing worse than a wine emergency.
For the Budding Filmmaker 
It used to be no more complicated than snapping a few photographs on a camera. Now though, everyone loves to film their cars and the action they can so often provide. There is no need for a film crew though, as there is a whole host of action cameras that can deliver big screen worthy results. Plus, they make for a most excellent Christmas gift.
The Thoughtful Gift
Christmas isn't just about giving, it's about showing you care. And there is one Christmas gift for the petrolhead in your life that shows you do – something that helps keep their beloved classic safe and secure. We trawled through the many, many options and compiled a collection of three great examples of vehicle security that will be sure to thrill whoever receives them.
For the Hibernating Classic
While we're all inside, toasty warm and with bellies full of food, our classics are out on the drive or hiding in the garage feeling all chilly and unloved. So, what about getting a present for the car itself, like a battery conditioner. Get one of these in your stocking, and you'll be pleased as punch – your car will stay topped up with volts, and will be ready to drive as soon as there is a break in the cold winter weather. Perfect.
New Clothes for your Classic
Okay, not clothes in the traditional sense, obviously. Though we're now thinking about an E Type in a fetching pair of slacks. No, we mean a nice car cover. We rounded out three of the best – something to suit every budget, meaning there is no excuse to keep your classic exposed when it's hidden away. Keep the dust off, keep the weather off and keep your car looking tip top at the same time.
Finally, Some Christmas Gift Stocking Fillers
Last but not least, we have a selection of automotive themed stocking fillers for the classic car lover in your life. Lego, tool-based advent calendars and more – there is something for everyone here. The perfect collection of gifts to bring some joy on the morning of the 25th. But only if you go and order them now to ensure you get them in time. Go on, get clicking. And of course, from all of us here at Car & Classic, we hope you have a wonderful festive period.