Restoration Masterclass – Mercedes-Benz 280 SL 'Pagoda'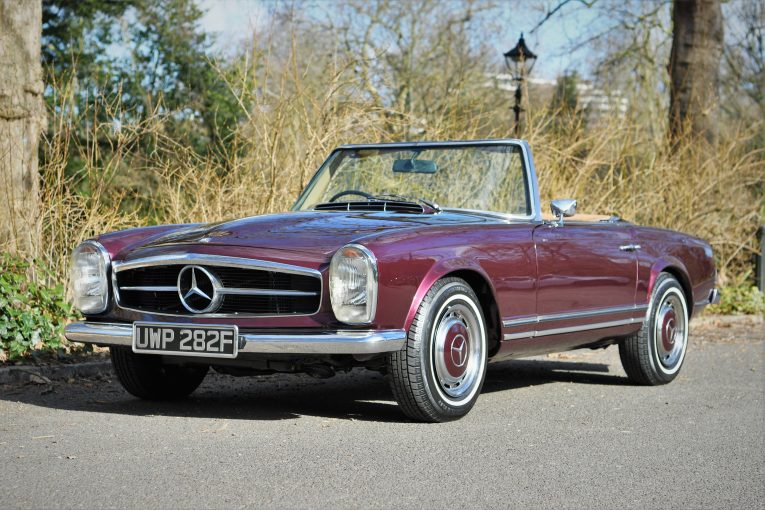 There are classic car restorations and then there are classic car restorations and when something comes along that has been as meticulously refurbished as this 1968 Mercedes-Benz 280 SL then we sit up and take notice. The sheer level of care and attention to detail that has been lavished upon this particular example is frankly staggering. This hasn't been built to a budget. They really did throw the cheque book out the window with this one and the car has been restored with absolutely no expense spared. No washer has been left untouched and no bush ignored. Coupled with that magnificently unique 'Wildberry Metallic' paint job, this is, simply put, one of the best, most striking Pagodas we've seen in quite some time.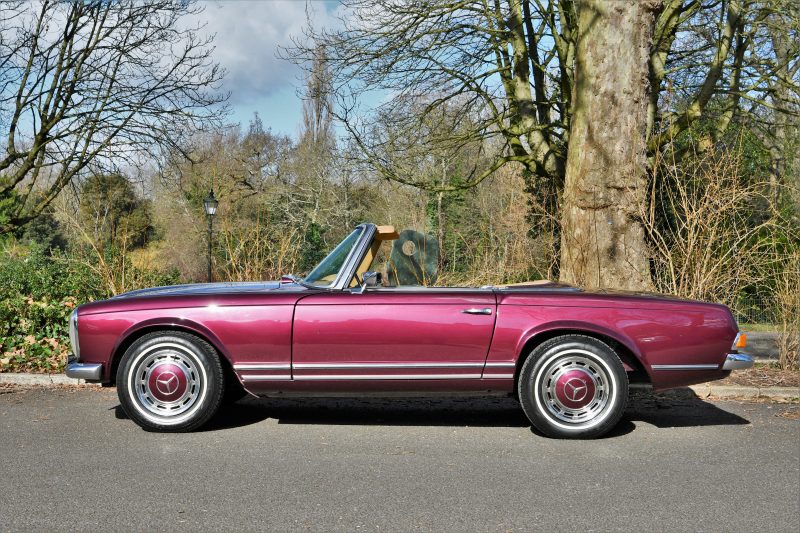 The Paul Bracq designed W113, to give it its official name, was unveiled in 1963 to replace Mercedes' then ageing 190SL and was immediately lauded for its elegant style and improved performance over the previous model. The car was also seen as a spiritual successor to the iconic gullwing 300SL from the '50s and combined with its well-engineered mechanicals the sports car-buying public were hooked as soon as the covers came off of the concave roof that gives the car its rather strange nickname.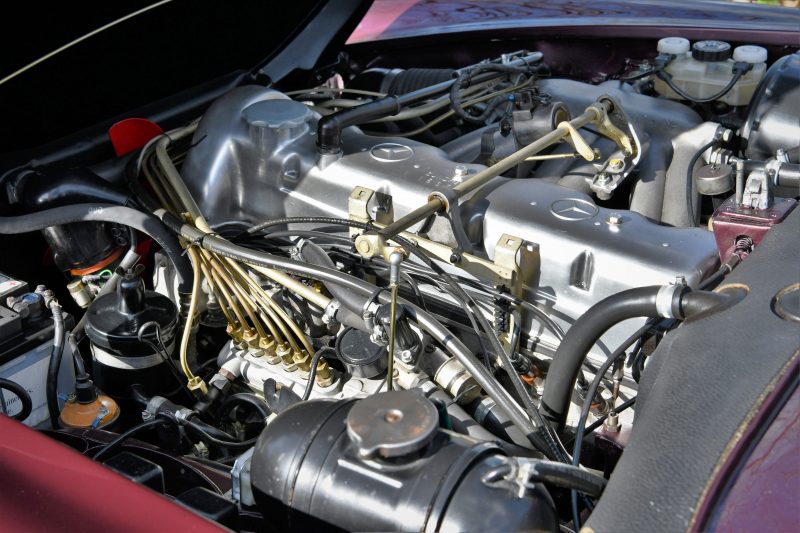 Offered with three different sizes of straight six German grunt of increasing displacements this particular model is an early 280, the last of the trio of models to be produced, and features the most powerful and desirable 2.8-litre engine. Mated to a four-speed automatic transmission this Pagoda is built for cruising, but with such a fastidious restoration under its belt could easily be used for more mundane activities without fear. With around 180bhp and a 0-60 time of eight-or-so seconds this 280 SL still has plenty of performance under its alluring and enduring bodywork, even for today, and with disc brakes all round is a viable and practical every day classic that will never fail to turn heads wherever it goes.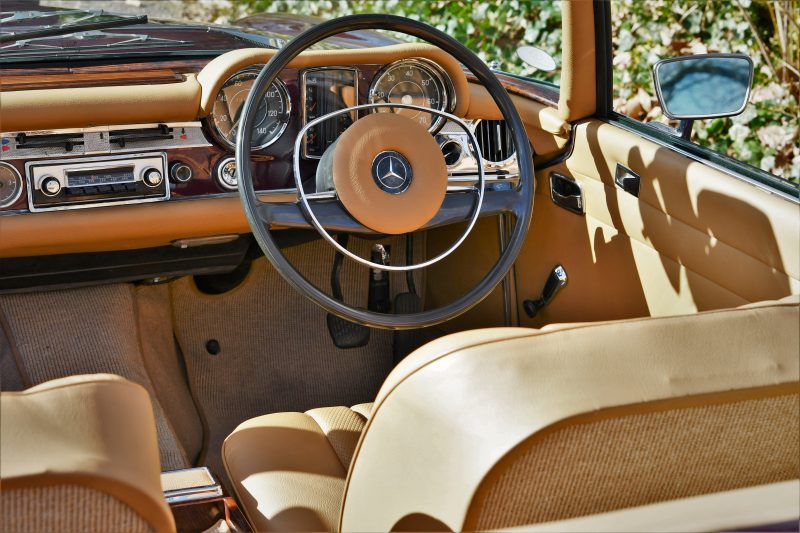 From the car's comprehensive history it's clear to see that people have worshipped at this particular automotive temple since the car was built in 1968. Having begun its life in the UK it was subsequently exported to Hong Kong in 1989 where the first of many restoration works were carried out, including an interior re-trim and new hood. Fast forward to 2007 and the car was returned home to England and dry stored for four years at which time the real work began, turning this already impressive machine into something truly magnificent and all backed up with an exhaustive photographic record to boot.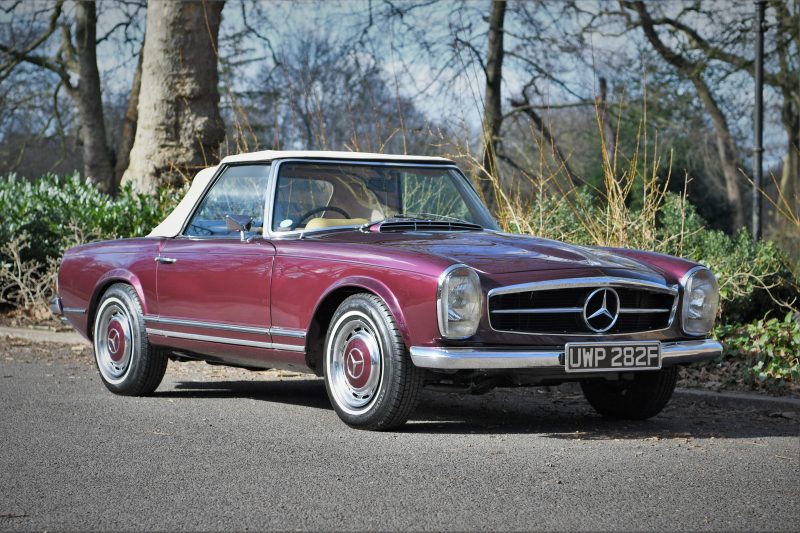 The term 'nut and bolt restoration' often gets thrown about with wanton abandon in the classic car world but it's rarely an entirely true statement. This 280 SL, however, is genuinely worthy of that proclamation. Fully stripped and then mounted to a rotisserie the work begun on replacing or renewing every single part of the car. Any imperfections in the body were painstakingly ironed out and then that wonderful Wildberry Metallic paint was lovingly applied by former Rolls-Royce trained professionals. It truly is a beautifully individual colour that elevates this particular SL above the competition.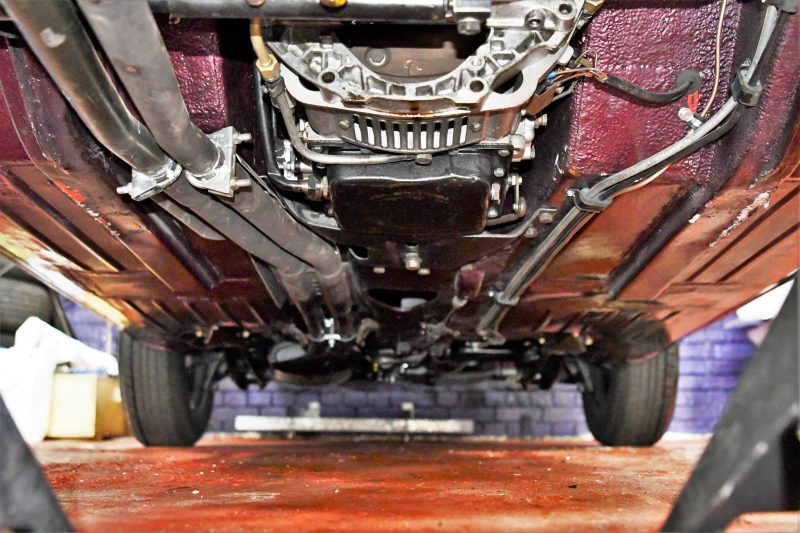 With the bodywork taken care of it was on to the mechanicals, with every aspect of the engine, drivetrain, brakes, steering and suspension being fully rebuilt. With a brand new hood and interior retrim being the icing on top of this particularly delectable cake the SL was now arguably a better product than when it rolled out of the factory over fifty years ago.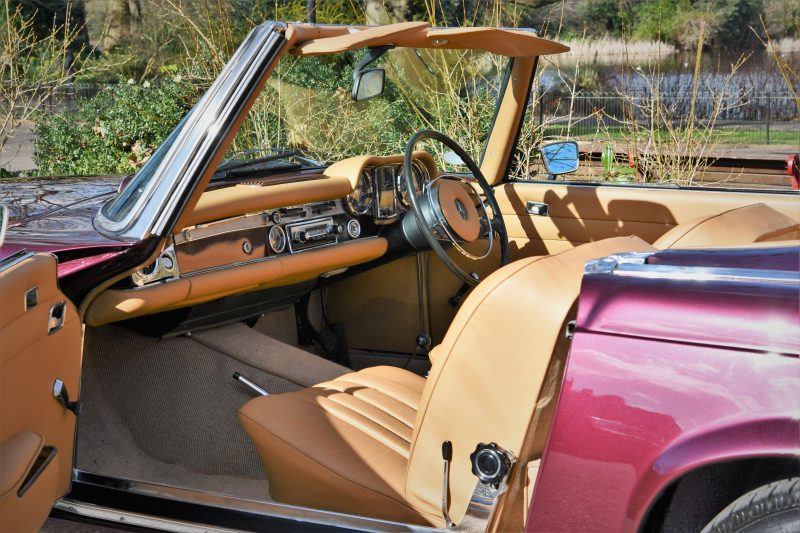 We're always thrilled here at Car & Classic to be able to offer cars of this quality and prestige via our auctions platform so head over to the listing for the full details and a whole host of top quality images to drool over, all the while deciding what budget to bid to. It's an instantly recognisable and incredibly collectible car, especially in this condition. The 280 SL is a timeless classic that will not only reward you with an engaging driving experience and the sheer joy of actually owning one but it's a car that you're simply not going to lose money on. This is an iconic, turn-key classic with nothing left to do except drive and enjoy. With a mere 225 miles (yep, you read that right) since the restoration it's practically a brand new Pagoda available to buy in 2022 and that is a very special thing indeed. One of the all-time greats.