Scale Models – The Joy of the Build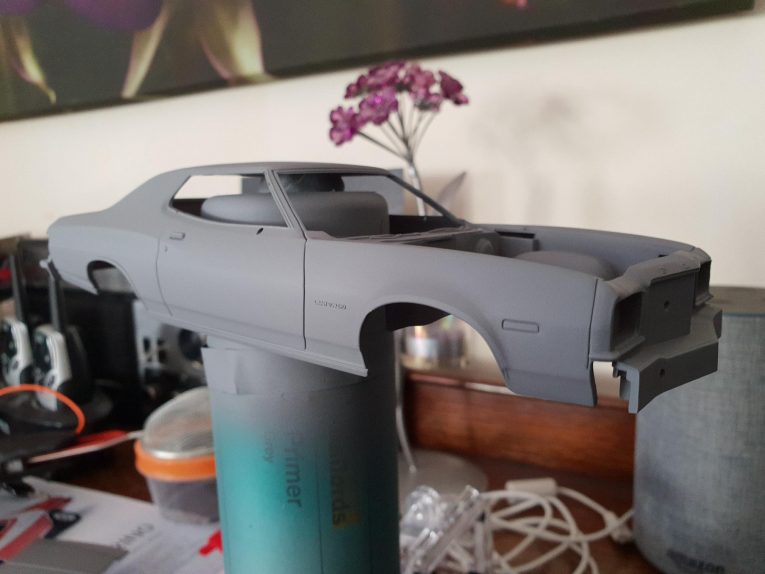 Just the other day, we were suggesting some model cars for you to buy and build. But why? Why should you bother with what is, at it's core, a toy? Because building a model car is brilliant, that's why. The build is detailed, the satisfaction that comes from adding in intricate features is immense and at the end of it, you get a display piece that you can proudly display. But more than that, scale models give you the chance to acquire the cars of your dreams. And you get the chance to build them to your specifications. Do you want a blue Ferrari F40? You can build it. Do you want to build a rat-look '68 Dodge Charger? There is nothing stopping you. Through these small scale cars you can live your wildest automotive dreams. And who doesn't like that?
There are many reasons to jump into the world of building scale model cars. But rather than bombard you with them all, we have instead chosen the five most important reasons and listed them below. So just off the craft knife, dig out the Humbrol paints and root through the drawers for that model glue. It's time to build some cars.
1) The Choice
The world of model cars is vast. It is an industry that has been around for decades. In fact, we've had scale model kits for almost as long as we've had the car itself. It's a big industry now, with players like Ertl, Revell, Tamiya, Fujima, Arfix, Monogram and many more all jostling for your attention. And to get your attention, these companies offer a broad and diverse range of cars. Japanese, American, British cars, whatever you want, there will almost certainly be a kit of it. These kits give you the opportunity to build cars that you may dream of owning. And while you can't, of course drive them, you can build them how you want.
2) The Detail
Model kits are available in varying skill levels. Some are so basic in their construction that they simply snap together and require no glue. Others will have you using a magnifying glass in order to make sure the distributor cap is on the right way round. Some will have clip-on wheels, others will have you painting brake calipers and discs before fitting wheels to a perfectly machined hub. And then there is the detail you can add yourself. Go online and there is a world of additional parts. Exhaust shackles, HT leads, interior carpet, the list goes on. You can add in as much detail as you like. Do as we did, start with the simple kits and then build your skills over time by investing in more advanced kits. Some, as the top level, are not far off a real car in terms of parts and method of construction!
3) The Learning
Model kits go together much in the same way as their full-size counterparts. As such, building them can be a wonderful learning experience. This can be for your own benefit, or it can be something you share in with the kids. And what's better than a bit of time spent bonding with the young'uns? They will see the basic construction of an engine, they'll get to see how suspension is constructed and fitted, what a prop is, where a gearbox goes, so on and so forth. There is a lot to be learned here, especially in the case of more advanced models. And you get to do it from the comfort of the kitchen table. No cold garage, no worrying about Junior dropping a brake disk on himself. Perfect.
4) The Community
We're not going to lie, building models used to be seen as something of a nerdy hobby. Now though, thanks to the internet, it's actually dare we say, cool. Not that we care about being cool, of course. However, we do care about the massive online community that has emerged. Here, you will be able to find help, advice and inspiration. You will be able to see how other people build their kits, and you will be able to learn. You will get a chance to see and understand paint techniques, weathering techniques and methods through which people add even more detail. It is a wonderfully immersive world once you jump in.
5) The Satisfaction
Building a real car can take years. Building a model car will, if you do it right, take a few days (paint takes time to dry, remember). As such, you can soon have a little collection of cars that you have built. And this is a wonderful source of satisfaction and also of motivation. Building these little cars will bring you joy, it will leave your automotive mojo brimming and it will make you feel proud. They are more than toys, they are little projects that serve as an extension of our full-sized passions.