Ten Great Jaguar Sports Cars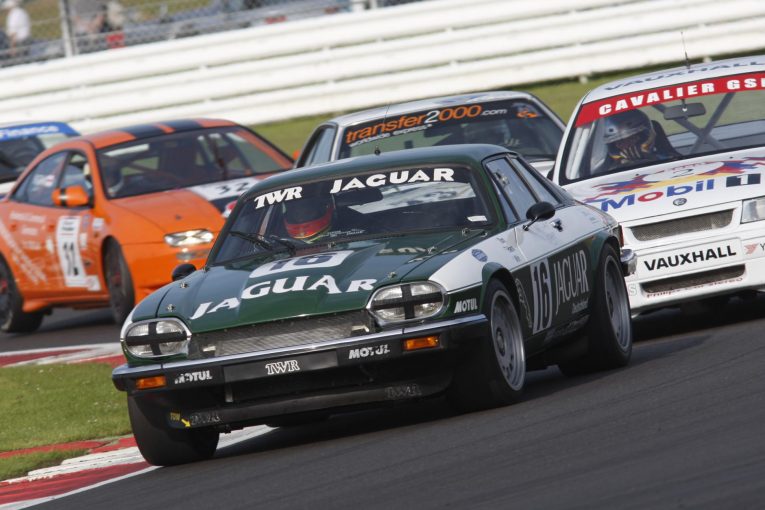 Jaguar has built its name on being something of a double threat; there are luxury Jaguars, and then there are Jaguar sports cars. The company actually started out as a manufacturer of motorcycle sidecars, of all things. Founded by avid motorcycle enthusiasts, William Lyons and William Walmsley, Lyons soon had bigger ideas and created S. S. Cars Limited, which moved into the world of four wheels thanks a tie in with the Standard Motor Co. In 1945, and due to the unfortunate associations care of our wartime foes, the company was renamed Jaguar in 1945.
Back to being a double threat, Jaguar has always been in the business of providing world-class luxury. This is of course a path that many other manufacturers followed, too. But Jaguar, unlike the others, went as passionately after the sports car market as it did that of the luxury market. At one end of the scale, we had grand, luxurious saloons. But at the other, we found out and out Jaguar sports cars. Not sporty models, not cars that dipped a toe into it the speedy waters. No, Jaguar went for full-on performance and as a result, Jaguar sports cars make up for some of the greatest in automotive history. Ten of which we are looking at here…
1) Jaguar XK120
Styled by eye and by hand, the XK 120 – so named as it would be the first car to use the new XK double overhead cam engine – was not the first in terms of Jaguar sports cars. However, it was the defining model. It was the car that put Jaguar on the map, thanks in no small part to Hollywood stars desperate to own them. Utterly beautiful, it was also a powerhouse. The 120 in the car's name was a nod to the fact that this aluminium-bodied beauty could crack 120mph.
2) Jaguar D Type
The D Type was built for one reason and one reason only – to win Le Mans. An evolution of the C Type before it, the short but muscular D Type was a hunkered down, purpose built race car. The brainchild of Jaguar's Chief Engineer and Technical Director, William Haynes, the D Type was of course propelled by his other baby, the XK straight-six engine, in either 3.4, 3.8 and then when rules dictated it, 3.0. Did it win Le Mans? Yes, but its victory was overshadowed by the awful tragedy, and the most catastrophic accident in motorsport history, that unfolded at the 1955 race.
3) Jaguar XKSS
With the success of the D Type, Jaguar opted to make a roadgoing version. Named the XKSS, it looked every bit the Le Mans racer. Back then, there were no stringent regulations, so building a roadgoing race car was no more complicated than figuring out where the number plate would go. Jaguar planned to dine out on the notion of a roadgoing XKSS, even though only 25 were to be built. Those plans were thwarted by a devastating fire that ripped through the Brown's Lane plant on the night of February 12th, 1957. By this point, only 16 had been built and sold. The nine remaining cars, which were mid-build, were consumed by the flames. All was not lost though, as in 2016, Jaguar built the remaining nine in original specification as part of a continuation project.
4) Jaguar Mk2
Grace, space and the reason the Mk2 Jaguar finds itself on this list, pace. The big Jaguar saloon might not be the first thing that pops into your head when you think of a sports car, but let us not forget that the Mk2 was a getaway vehicle of choice for many a '60s criminal. And they need to get away… fast. You can't do that in a car that's not sporty. Of course, you don't need to be on the wrong side of the law to enjoy one. The Mk2 has found favour with thousands of enthusiasts the world over thanks to its impressive chassis, its refinement and of course, the shunt it offers care of that famous XK straight-six engine.
5) Jaguar E Type
While there's some rumour around the exact wording, it's rumoured that none other than Enzo Ferrari himself stated the E Type was the most beautiful car ever made. And he may well have been onto something. Sure, the long-nosed E lost its way by the time it reached its third iteration. But the Series 1 cars, oof, they truly are works of art. Long, rakish machines, the E Type was a wheeled example of how beautiful a car could be. But it wasn't all looks. The XK engine (and later, V12) made a return. Other features included disc brakes all round, rack-and-pinion steering, and fully independent suspension. It was a tour de force in automotive terms, and now stands as one of the greatest cars of all time. Impressive.
6) Jaguar XJS
Ahh, the Jaguar XJS (and later XJ-S). The one we all, for some reason, once loved to hate. And that was a bit unfair. We should have welcomed it with open arms, but as a buying public, we didn't because in essence, it was replacing the aged E Type. But it wasn't an E Type. It had the right recipe; two doors, long, low and wide proportions, a V12 if you asked. It was all there. But it didn't look as good. And it was built at a time when Jaguar quality was waning, especially the electrics and the rust proofing. Pretty soon, the XJS was bargain car fodder, with £1,500 getting you a good one. Thankfully though, time has been kind and now we are seeing the XJS for what it is – a true, proper Jaguar sports car.
7) Jaguar XJ220
Of course we had to include the monster that was the Jaguar XJ220. It was only around briefly – 1992 to 1994 – and very few were built. It also shouldn't have worked. The production car, built in conjunction with Tom Walkinshaw Racing (TWR) was meant to have a thumping V12, but in the end it had the engine from a Metro. It was meant to be all wheel-drive, but was in fact only rear wheel-drive. It simply didn't deliver on what jaguar said it would be. So it was rubbish, right? Well, no. The engine was indeed from a Metro – the 6R4, a Group B rally monster. This meant it kicked out over 500bhp. As for being rear wheel-drive only, that just made it lighter. As such, the XJ200 could crack 212mph, making it the fastest production car… in the world. The ultimate Jaguar sports car?
8) Jaguar XJR
As was so beautifully demonstrated by the Mk2 Jaguar above, sporty cars don't need to have traditionally sporty bodies. Jaguar proved this once again with the mighty XJR. It was an XJ saloon, but one with a supercharged straight-six engine and over 320bhp as a result. It was the first car Jaguar every bolted a supercharger to, and only the second from the company to use forced induction. Rear wheel-drive, it was a tail-happy monster, and one the motoring press loved. Jeremey Clarkson had one, and described it as being one of the best performance cars ever built. A heavyweight hitter in a tailored suit, the Jaguar XJR was the epitome of performance for many.
9) Jaguar XKR
Speed and beauty – the XKR had it all. Delivering power to the rear wheels was a supercharged V8 producing a monumental 375bhp. If that wasn't enough, Jaguar released an XKR-S version, which would catapult the occupants to 186mph should they be presented with the opportunity to do so. Many lauded the later X150 version (pictured) as a baby Aston Martin, which is understandable given it was penned by Ian Callum. It was as beautiful as it was devastatingly quick, and proved that even in the late 2000s, Jaguar could still bring some fight to the ever competitive sports car arena.
10) Jaguar C-X75
Look at it. Just… LOOK. How stunning is that? The C-X75 was a wheeled example of just what Ian Callum could do when let loose. Sadly though, it only ever made it as far as being a concept car. Jaguar did build some 'full' working versions, but this incredible hypercar has never once sat under the lighting of a Jaguar showroom. A shame, as it was incredible. Not only was it beautiful, it was also clever. It featured four electric motors – one for each wheel – giving it 780bhp. Then it had jets, yes, JETS to generate electricity and extend the car's range to 559 miles. It was a look to the future, but one we could never have. However, we did get to see it on the silver screen, as Jaguar supplied a number of them to the production of Spectre, in which it was the bad guy's car, naturally.