The BMW E39 – Five things you need to know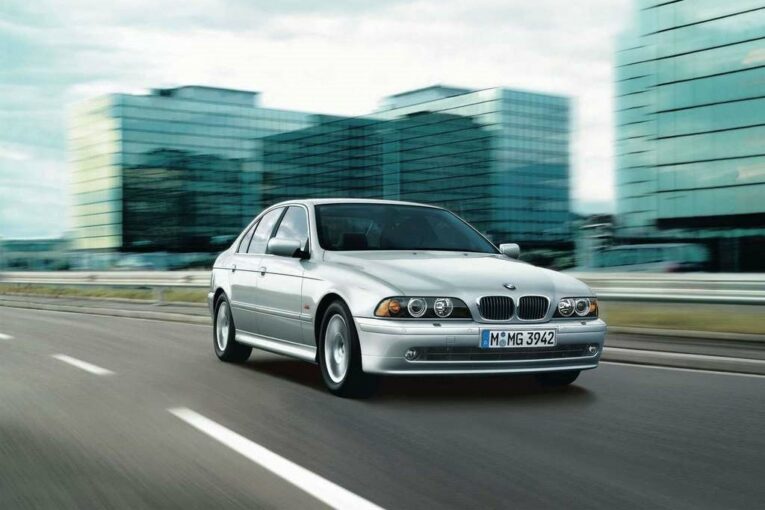 The BMW E39 has quite rightly taken its place among the true greats, not only in the German manufacturer's canon but also in the motoring collective as a whole. Revered as one of the last true analogue BMWs the E39 was engineered to perfection. Lacking the modern electronic accoutrements of later offerings the E39 remains a proper driver's car. Front-engined and rear wheel-drive with sublime dynamics and 50/50 weight distribution it was, and still is, incredibly engaging to pilot, especially when fitted with one of the larger engines offered.
The E39 was the fourth iteration of BMW's 5-Series saloon, a model that is still going strong today, albeit with more driver aids and electronic jiggery pokery than we've had hot dinners. And we're rather partial to a hot dinner here at Car & Classic. Taking over from the ageing E34 5-Series the E39 was a huge step forward in design and technology. It was a softer car aesthetically thanks to Joji Nagashima's penmanship and the engineering was improved across the board with a whole host of componentry now manufactured from aluminium as well as a stiffer body which all contributed to how well the car drove.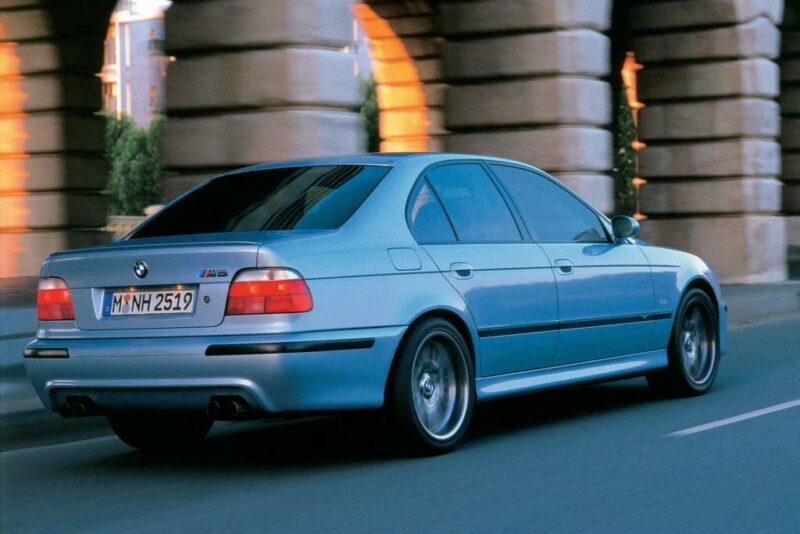 A whole host of engines were offered from the factory to appease all but the most picky of buyers; from a 2.0-litre, four-cylinder diesel to the whopping great 4.9-litre V8 fitted to the M5 variant – in our opinion one of the greatest cars ever produced. And we should know, we used to have one. To put things into context and show just how much prices have risen for these cars in the last few years we sold ours for £9,000 while a brief search on the Car & Classic classifieds reveals that you'd be hard pressed to pick one up now for less than half of that. In any guise it was a practical, go anywhere, do anything machine and upon release was well and truly venerated by the press and public alike, and rightly so.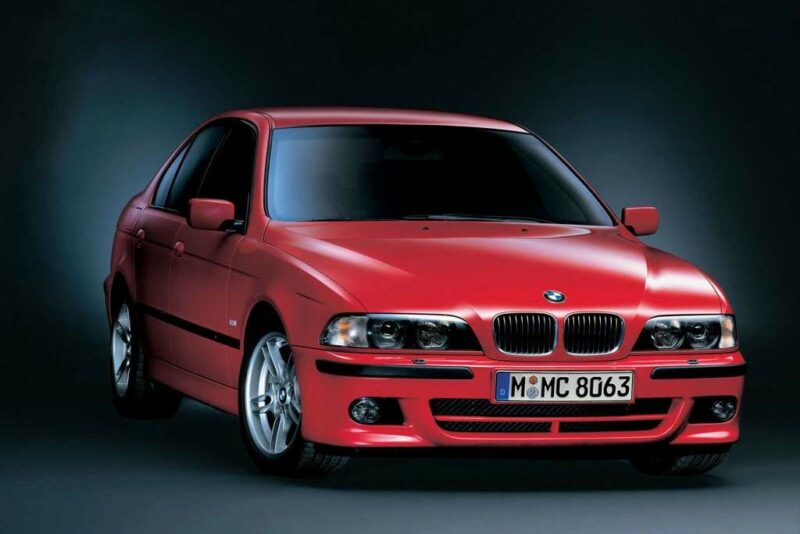 There were various tweaks and improvements over the years, including a facelift in 2000 that featured external body and engine upgrades as well, but the BMW E39, generally speaking, didn't change all that much over its nine year production run. If it ain't broke and all that. So join us as we take a closer look at the BMW E39 and reveal the five things to scrutinise should you decide you want a slice of this rather tasty German.
1) Rust
The BME E39 may well be an exceptionally well made car but they are getting on a bit now and as such various parts and trim pieces will have begun to degrade. This includes the paint and body and so there are a number of areas to concentrate on when looking for rot. Potential problem spots include the wheel arches, the area inside the fuel filler door and the door bottoms.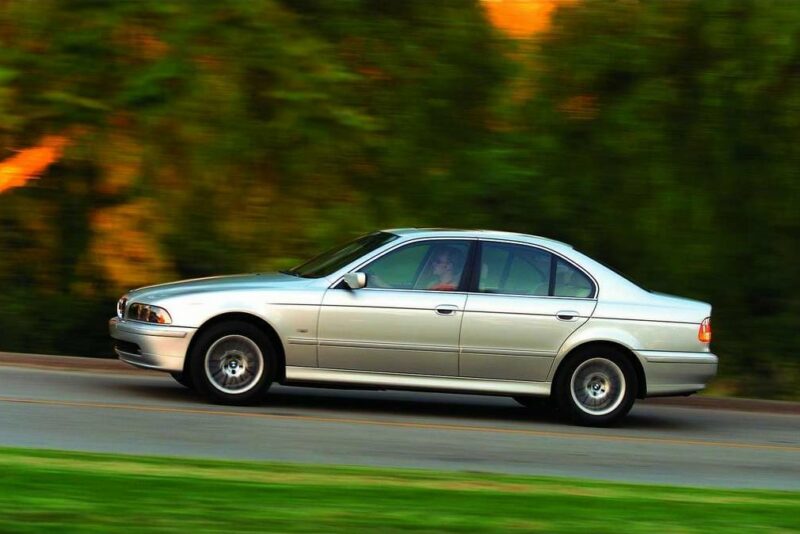 Open all of the doors and lift up the rubber trim to feel for any bubbling or corrosion here. Drain holes can also become blocked and the moisture barriers inside the doors can deteriorate and fail letting water in to the car so inspect the carpets for signs of any water ingress or dampness.
2) Chassis
Although the handling is a highlight of the car and oversteer is predictable and controllable the rear wheel drive dynamics can catch out the novice driver, especially in the more powerful, larger engined cars, so get underneath and check for any accident damage. Bent chassis rails, poor welding and repair work and wonky panel gaps are all clear indicators of past car on car action.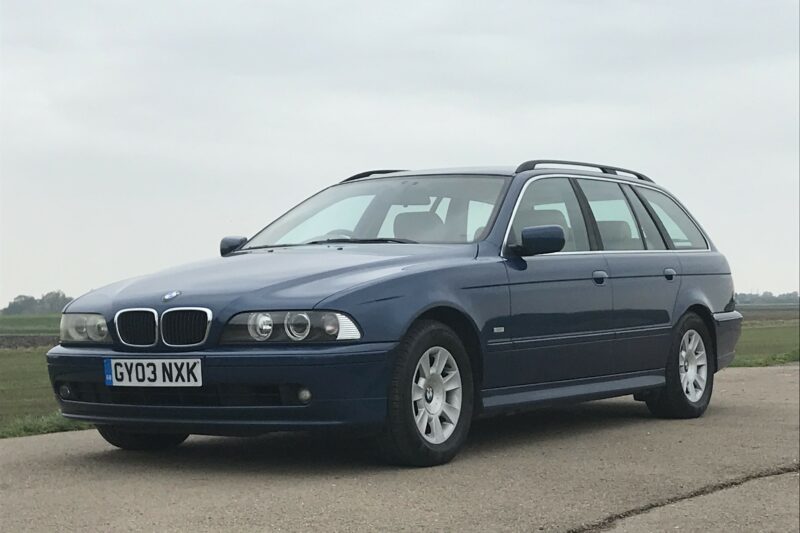 Uneven tyre wear can also be evidence of poorly set up or damaged suspension and steering so inspect all of the rubber too. Take the car for a drive and check that it tracks straight and true. It's a heavy old beast and so worn suspension bushes can be an issue.
3) Engine
We've all heard the horror stories of the infamous VANOS causing issues. Various parts of the variable valve timing system can fail, including actuators and seals which will cause loss of power and rough running issues. The good news is it can all be repaired or replaced and so shouldn't be a deal breaker, although it can be expensive depending on the problem.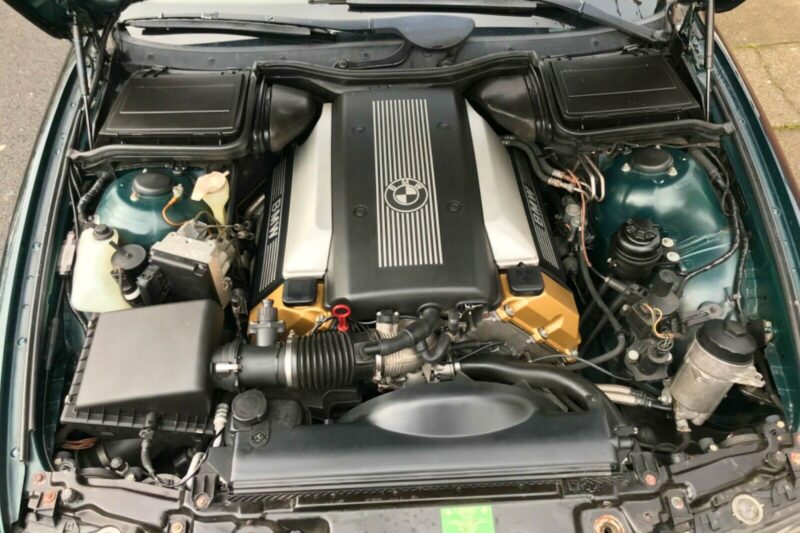 It's also worth checking the cooling system thoroughly. Inspect all parts from the hoses to the rad and check for any leaks. When driving keep your eye on the temperature gauge to ensure everything is kosher and the thermostat is doing its job properly. Timing chains on the V8s can become loose and rattly due to plastic guides so have a listen for any slapping sounds from the engine.
4) Electronics
Despite being heralded as the last properly mechanical 5-Series the BMW E39 does still have a whole host of electronic wizardry on board which should all be tested. Prevailing problems include twisting seats and dead pixels. The seat motors become misaligned due to the cables slipping out of the gears that drive them causing one side to move independently of the other instead of in unison.
Pixels on the main dash cluster, as well as on the stereo screen, can fail giving uneven readouts. An incredibly common problem. Window regulators can also cause headaches so test all four windows to make sure they function correctly.
5) Service History
More important than mileage and perceived condition is a decent service history. The electronic service indicators on these cars can be reset fairly easily so documented evidence of any servicing and maintenance is imperative to back up any claims. Check that the VIN number behind the bottom of the windscreen matches the sticker in the door jamb.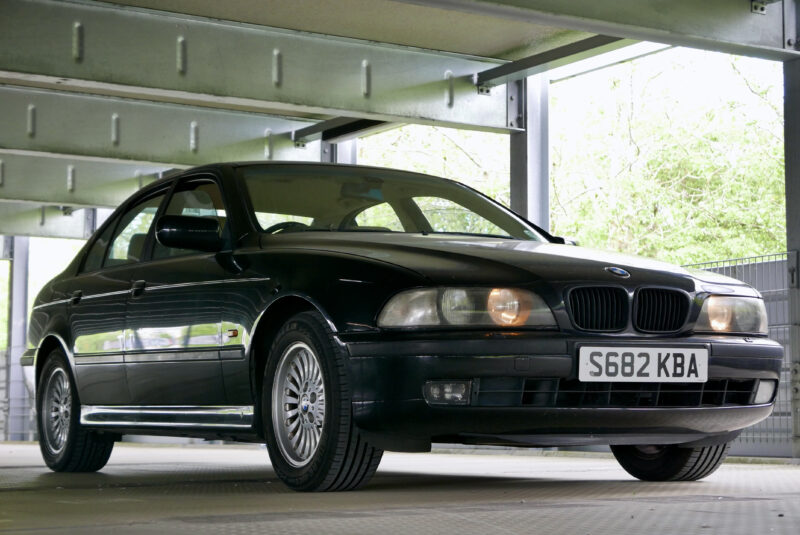 There are a good deal of E39s on the market in all levels of trim and engine variants so don't feel as if you have to buy the first one you see. Take your time and do your due diligence. Whichever model you choose you'll be glad you did as the BMW E39 remains an excellent choice and with modern classic status under its belt now could be a wise investment.