1958 Aston Martin DB Mark III – Classified of the Week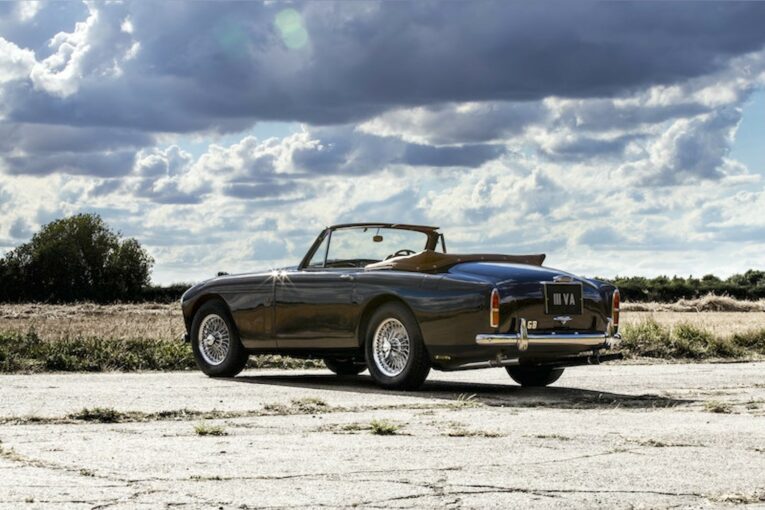 The Aston Martin name is synonymous with elegance, style and performance and no assemblage of models exemplifies these traits more than the DB series. From the very first retrospectively-monikered DB1 in 1948 to the current DB11 and DBS grand tourers, (the DBX can get in the sea as far as we're concerned) it's a classic bloodline that evokes strong feelings of nostalgia, patriotism and excitement. Then of course there's the connection with a certain suave British spy. It's impossible to write anything really about Aston Martin without mentioning old JB. The brand has become an iconic part of the film series, beginning in 1964 with Goldfinger and the DB5, but it was the novel, written five years earlier, that set in motion the relationship which endures to this day. In that story Bond actually drives an Aston Martin DB Mark III, like the one we currently have available on Car & Classic.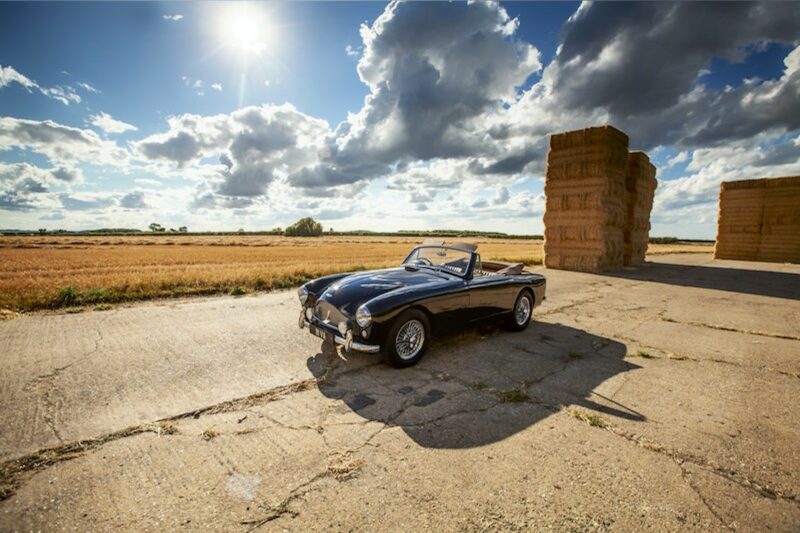 Fleming sums up the car in his writing, stating that the DB III, as he calls it, suits Bond's cover; a "well-to-do, rather adventurous young man with a taste for the good, fast things of life". We couldn't have put it better Ian and that one sentence pretty much sums up the DB series in a nutshell. Our car is slightly different, however, from Bond's first Aston in that it's a drophead coupé – a much rarer and more sought after variant. A mere 84 were ever made and of those, only two were fitted with Aston Martin's race-derived DBB engine. And this is one of them. Make no mistake, this is a unicorn with hen's teeth from a blue moon.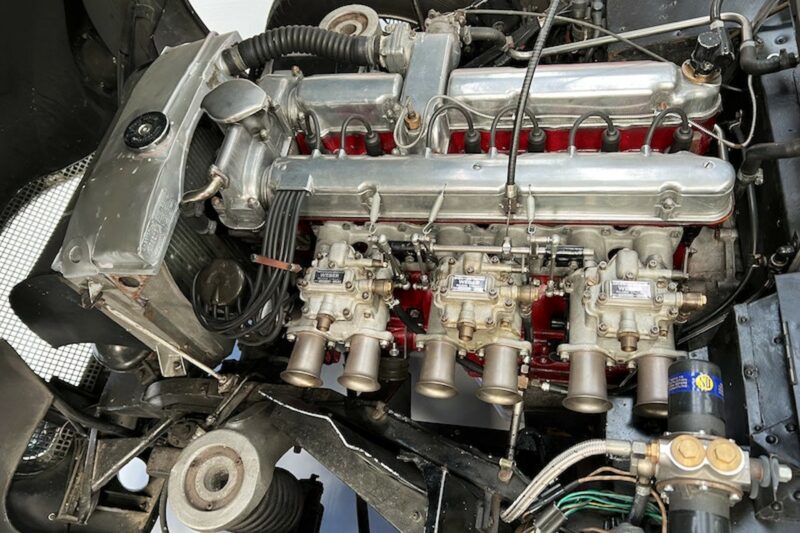 Not counting the DBC competition engine the DB Mark III could be specced with three different versions of Aston Martin's famous Lagonda 2.9-litre straight-six. You could either have the standard, twin-SU carburettor DBA-engined with around 160bhp, a fruitier DBD motor with three carbs and a twin exhaust that produced and extra 20bhp, or you could go full send and opt for the higher-output DBB engine. This particular version featured three twin-choke Weber 35 DCO 3 carburettors, modified camshafts and a higher compression ratio pushing peak power to almost 2000bhp. This engine was only installed in ten cars, two of which were the drophead coupés and one of which is presented here.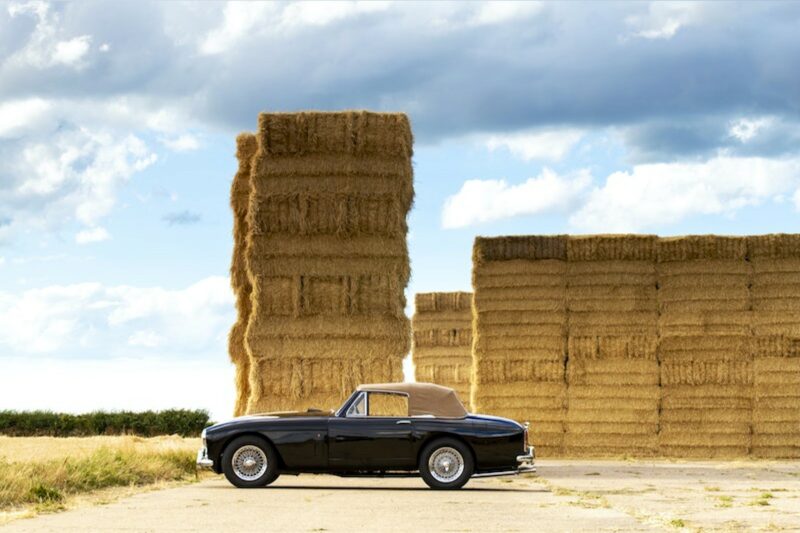 This DB Mark III is not only incredibly rare but it also has a rich, documented history. Chassis number AM30031555 with engine number DBB/ 1128 was delivered new in May 1958 to a Wilson G McConnell of Montreal, a Canadian engineer, car enthusiast and holder of several patents for automobile fuelling systems. The car remained in the family for a time before being sold to Dr Blaine Sanders Nashold, personal Neurosurgeon to President John F. Kennedy. A keen racer, Nashold considered modifying the car for competition but eventually decided against the idea, realising that the car was just too special, choosing instead to go down the preservation route, a decision we can all thank him for we think you'll agree.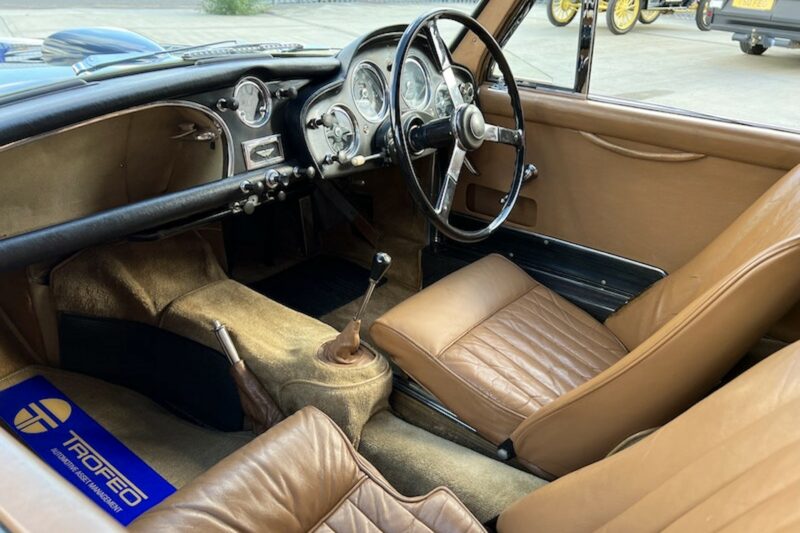 The car was subsequently sold back to the Wallis family – who had clearly been lamenting their decision to sell – where it remained until 2012. It was at this time that a full engine rebuild was carried out by renowned Aston Martin specialists Adrian Johnson. The original black exterior and tan leather interior were also both detailed and treated in 2013 and more recently the current owner has had a new convertible roof covering fitted as well as all of the usual regular maintenance.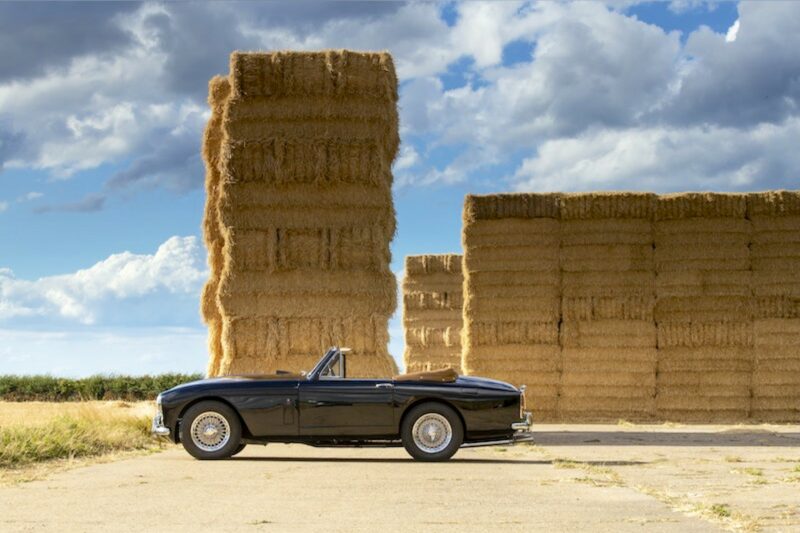 This right-hand drive Aston Martin DB Mark III is an incredibly rare and wonderfully original model. It is in prime condition but it isn't a museum piece and has been driven regularly with jaunts to the North Coast 500 in Scotland and trips as far as Italy under its belt in recent years. This is a good thing. As special and unique as cars like this are they still need to be driven. Their legs need to be stretched, petrol needs to course through their metal veins. It keeps them happy. And happy is exactly what you'll be owning and driving this beauty. So happy, in fact, that you'll be required by law to change your name to Larry.