1959 Volkswagen Beetle – Classified of the Week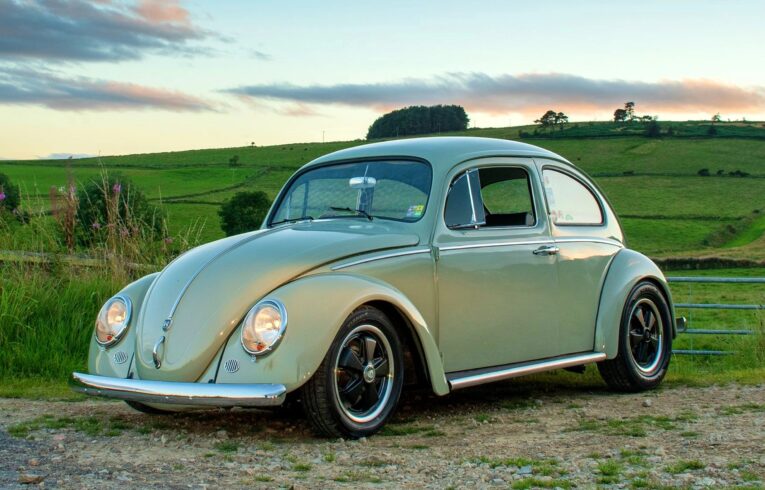 The Volkswagen Beetle is a hugely important car. It was the model that put Volkswagen on the map, it mobilised a nation, it went on to sell some 21,000,000 units, it would – ironically, despite its origins – go on to be a symbol of peace and love for the hippy generation and it would become one of the most recognised cars in the world. It's one of those cars that we all have a link to. If we didn't have one, we knew someone who did, or we knew where there was one locally. Everyone knows the Beetle. It's more than a car, it's the backdrop to the memories of multiple generations. And the best bit? It's still as popular today as it was when it was first launched.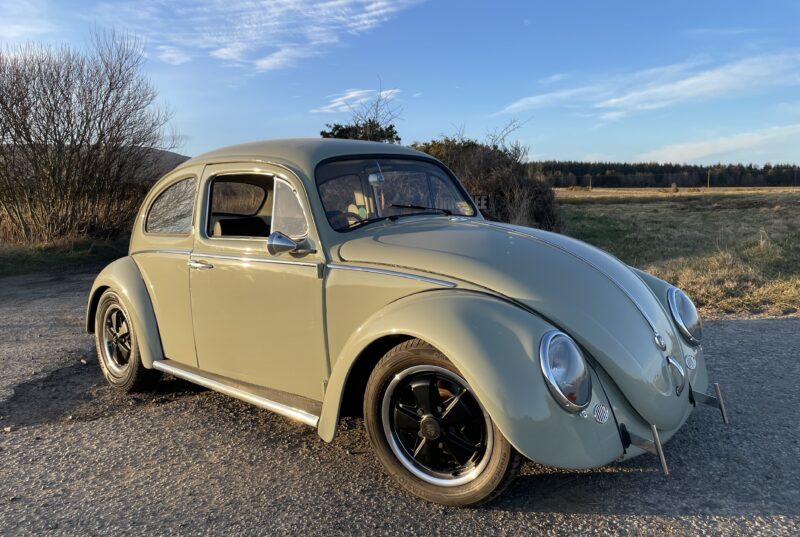 It's also a car synonymous with vehicular expression – for every stock, original condition Volkswagen Beetle out there, you'll find five modified ones. There is still, all these years later, a huge support network of specialists and enthusiast clubs to support it. This isn't a classic car that you have to keep stock. In fact, a Volkswagen Beetle is so much better off modified, as this utterly stunning 1959 example goes to show. This is a Volkswagen Beetle, but one that stands out. No easy feat when you consider there were millions built.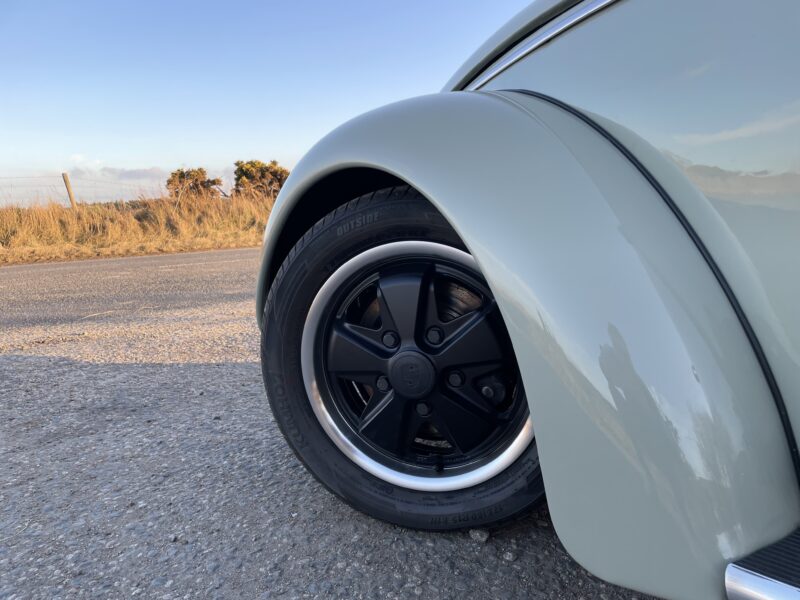 And don't think that 'modified' means ruined. It really doesn't. In fact, it sounds like this one has been saved by modification. When the seller bought it back in June of 2020, it was pink with big fibreglass arches and it was in need of a lot of love. And that's exactly what the seller has done, and in the process has built a car that is effortlessly cool and that will turn heads at every given opportunity. The body has been restored; rust free doors from America, the proper 'sloping' front wings, new boot lid, new bonnet, rust repair where needed and a fresh coat of the car's original Jade Green paint. The trim is fresh, the bumpers have been removed and the whole thing sits on a set of custom-painted Fuchs alloys. Drink it in, it's stunning.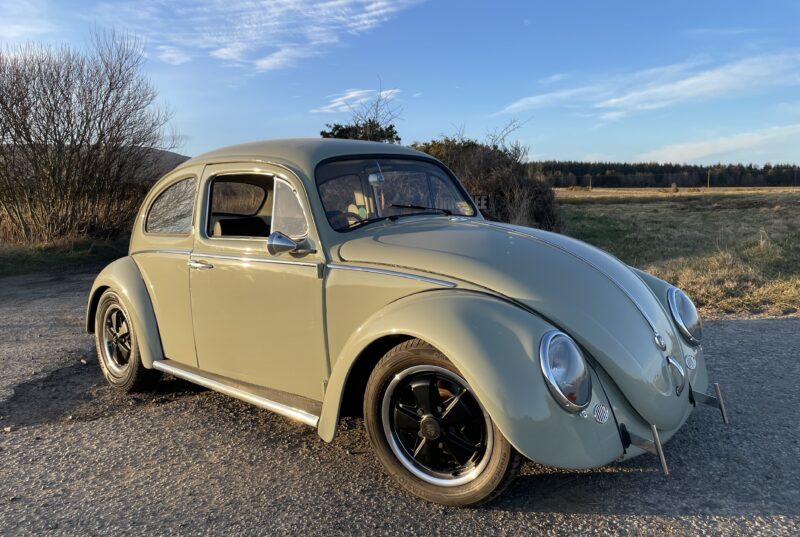 Inside, there are custom-trimmed bucket seats, new door cards, Empi headlining, new carpets, a wood-rim steering wheel and lap belts. It's a delicious place to be; simple, but functional and thanks to those seats, comfortable too. Looking at the body and this stunning interior, it's obvious that the seller has an eye for impressive levels of detail. Modest in the car's description, he says its not concours, but it's got to be pretty close. Either way, it's definitely a car you could show off on the road, or at classic car events.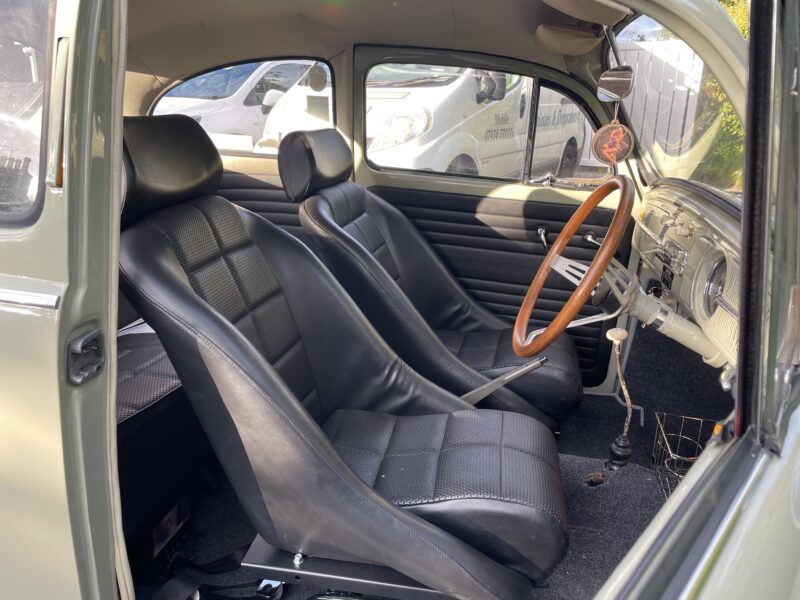 Don't think this car is all looks, though. The 1,200 engine has been overhauled (though it is by the seller's own admission, on the slow side). There is a 12-volt conversion, electronic ignition, an electric fuel pump, new disc brakes up front and new drums out back, the lowered suspension is all new, new bearings, the chassis has been Raptor coated, it has an alternator conversion – the list goes on, and we would encourage you to read the detailed advert. Nothing has been missed, and if you're worried about the 'slow' engine, this Volkswagen Beetle will come with a 1,641 unit that needs rebuilding should the full sale price be agreed. Nice.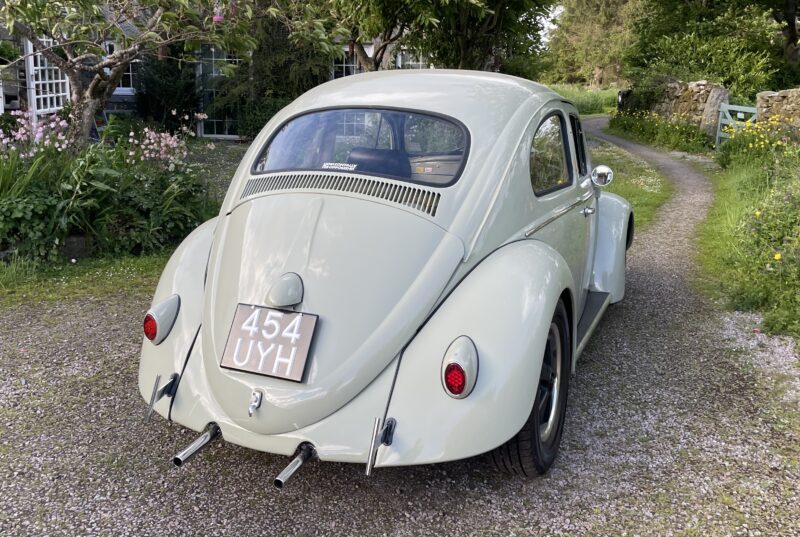 We love this car, and we wouldn't even bother changing the 1,200 engine. This isn't a hot rod, it's a cruiser, a car in which to be seen. It's the sort of classic that will see you finding reasons to go for a drive, a machine always able to bring a smile and a wave from passers by. And thanks to things like the modern electrical system and the Raptor rust protection, it's a classic you could very easily use all year round. Which is exactly what we'd do. What a cool little car.