1965 MGB Roadster– Project Profile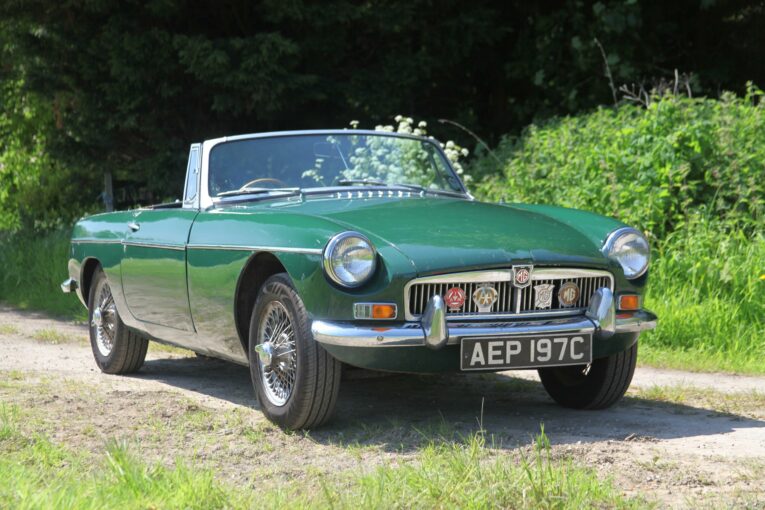 Around this time every year, without fail, our thoughts turn to classic British roadsters. The roof down, sun shining, English country B-roads fantasy is an agreeable one to say the least. As far as automotive tick boxes go it's up there with the likes of thrashing a BMW M car around the Nürburgring and owning a classic 911, at least in our humble opinion. It's a timeless image and there are few cars that fit so perfectly into that vision as the MGB Roadster, especially one such as this 1965 model in British Racing Green. Perfect. Identifiably British and an unequivocal joy to drive the MGB is one of the most popular classics for a reason. Actually, for a number of reasons come to think of it.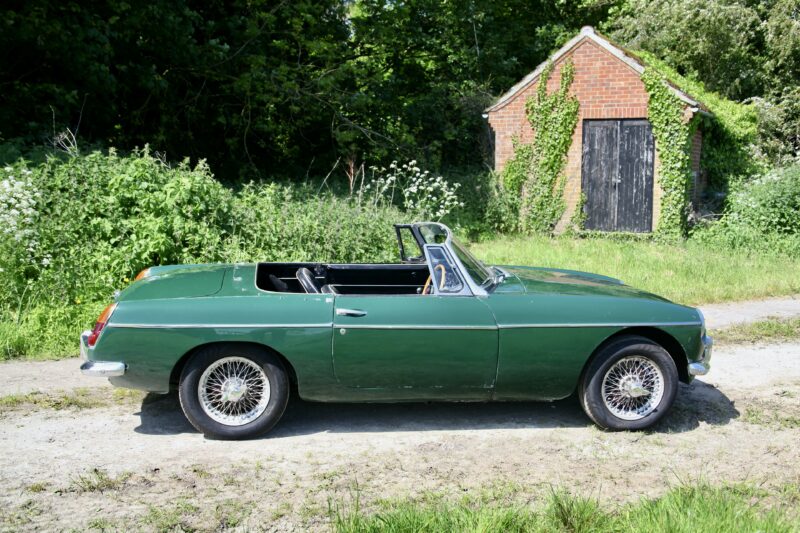 Debuting in 1962 as a replacement for the beautifully styled but ageing MGA the MGB was an instant hit. Built from the ground up using a single structure monocoque design and enlarged, 1.8-litre B-Series engine the B would go on to sell in the hundreds of thousands and typify what a usable classic sports car should be. With plenty of power, decent handling without being harsh and those timeless convertible looks the MGB is an incredibly pure driving experience.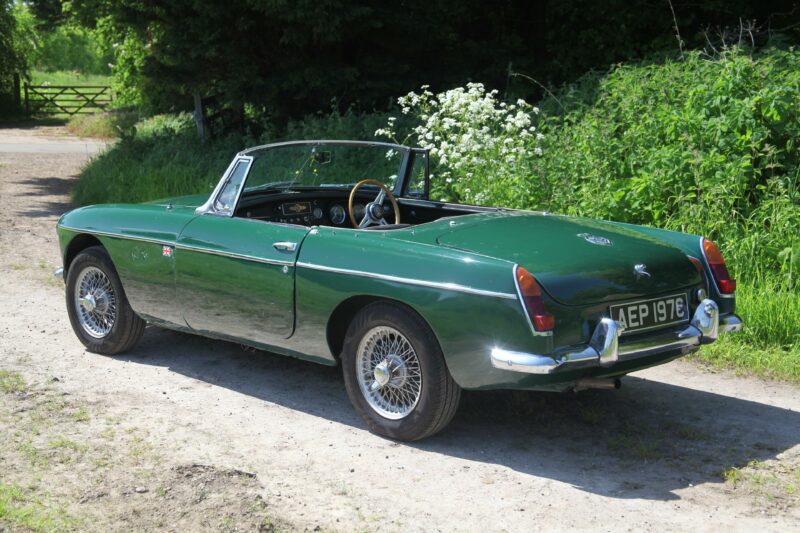 What is it?
The focus of this week's Project Profile is a 1965 MGB Roadster that sits right at the sweet spot within the car's 18 year production run. What do we mean by that? Well, early cars featured pull-handle doors whereby, as the name would suggest, one pulls the entire handle to open the door, a system later replaced by push button handles, which we're sure we don't need to explain. The crux is that these early pull-handle examples are generally more sought-after as this is the purest and most original form of the B's design. Not only that, but this car is fitted with the later and stronger five-bearing crankshaft as opposed to the original three-bearing unit. Horsepower remains the same across both incarnations but peace of mind is exponentially increased with the later engine, a very welcome factor as far as classic British sports cars are concerned.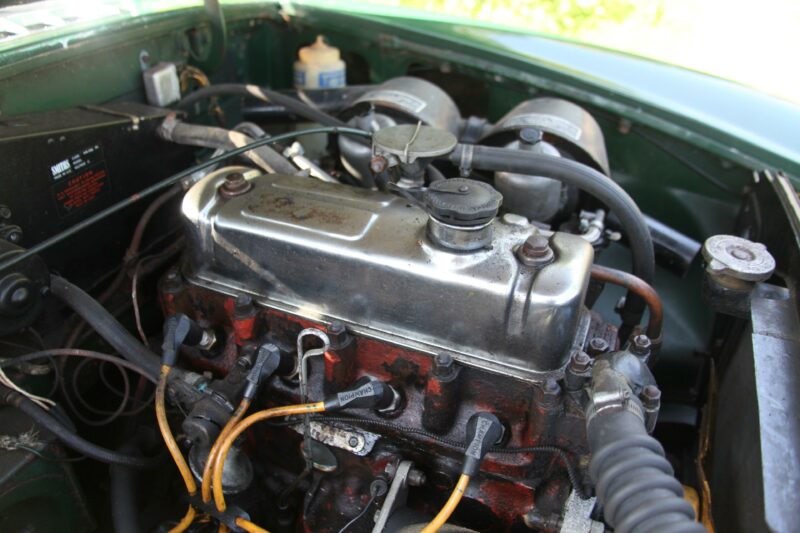 The car also comes with a completely removable hood frame, giving the MGB a much sleeker aesthetic when cutting about with the roof down. Period correct 'knock-off' wire wheels and a wood-rimmed Mota-Lita steering wheel complete the look. Mechanically sound the odometer reads 41K but you can be sure to add a '1' to the front of that number but that's not to say this MGB is ready to be put out to pasture. Far from it. Subject to restoration work in the early '90s some areas are beginning to look a little tired, granted, but that's where you come in dear reader.
Why is it a project? 
Make no mistake, this is a running, driving car that can be enjoyed as is. The reason we're featuring it as a Project Profile is due to its various interior and body issues. But then 'issues' seems to be a word too heavily laden with negative connotations to accurately describe this MGB Roadster. The body has various blemishes, chips and small dents and there is some corrosion to the door bottoms but the car is apparently free from any structural rot or damage. The interior looks to be in good order and comes complete with the original and correct crackle-finish dash but the leather seats are in need of some work. There are plenty of options when it comes to recovering or replacing these, however.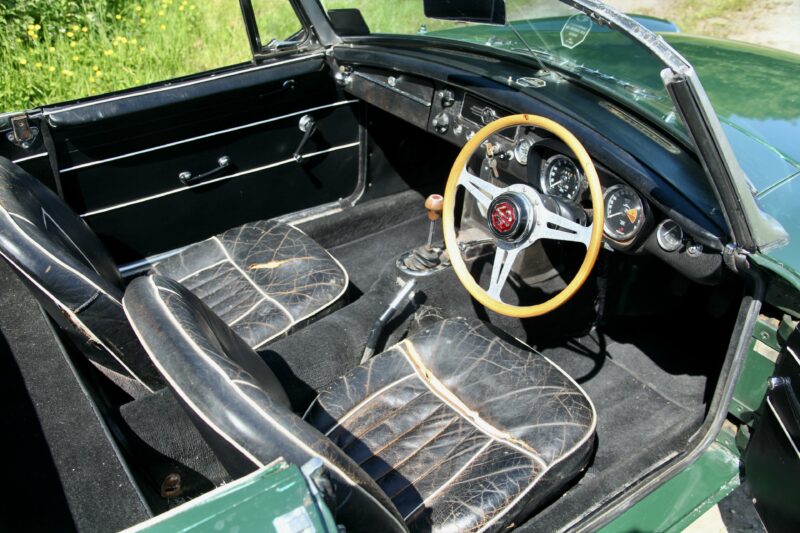 What should you look for? 
We've already written a handy Five Things feature on the MGB which you can find here. This is also one of our auction listings and so there is a full, professional write-up alongside hundreds of photos. All of which when combined will arm you with the necessary knowledge to go into this project with confidence.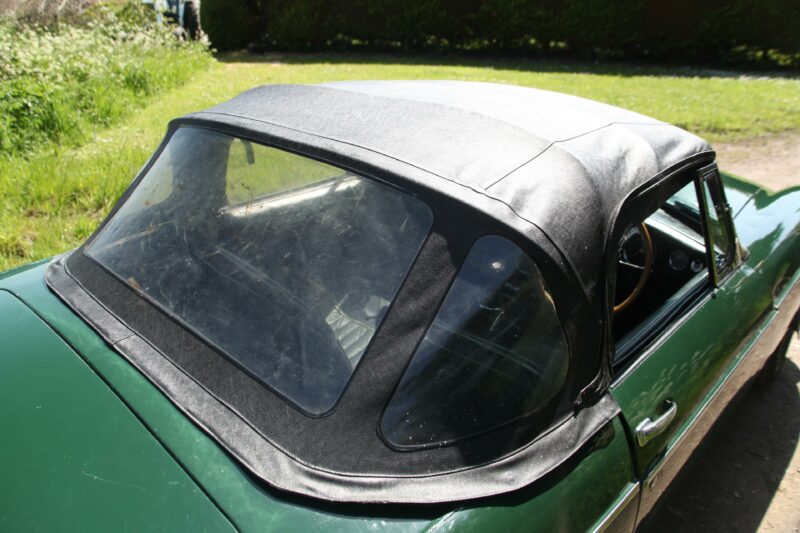 What should you do with it? 
The way we see it you have two options. The first being to buy it, treat it to a service and then drive it as is. Enjoy the summer in it for that big old hit of instant gratification, then, when the weather turns, get to work and start addressing the body issues and sort those seats out. This would be our preference as you get to spend the summer driving around in a wonderful British convertible sports car for a few months. The second option is to go full resto straight away. Throw some money at it and get it professionally fettled and painted. With its British Racing Green colour scheme it will look stunning. There is practically an entire industry surrounding these cars so parts and specialist support will never be an issue. You may have to hold out a little longer for that quintessential sports car experience but damn it'll be worth the wait.