1966 Vanden Plas Princess 1100 – Project Profile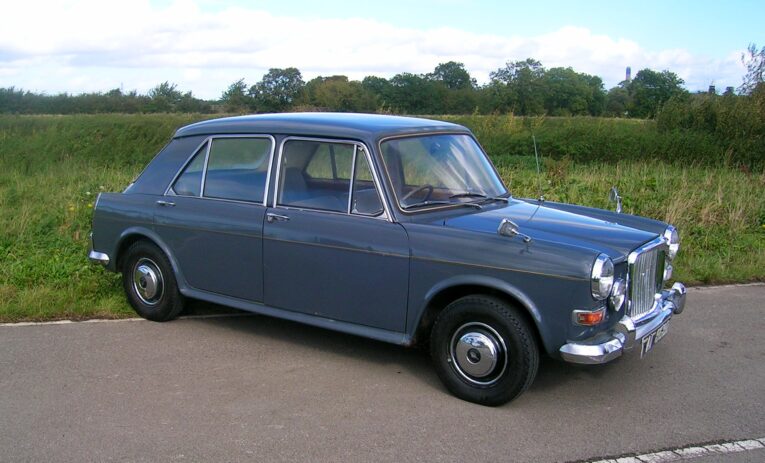 The problem with luxury cars, for the most part, is that they're massive. Luxury and heft go hand in hand. That's why a Rolls-Royce is roomy, why a Bentley is a barge and why a Lagonda is long. So does that mean all luxury has to be large? Of course not. And if you want proof of that, you need look no further than the world of British classic cars. We've been squashing leather and wood into small cars for decades. We love a bit of luxury on a small scale. Cars like the 'Rolls' grilled Allegro Vanden Plas, the Riley Elf and of course, this, the Vanden Plas Princess 1100 are rolling proof. And this one could be yours. Sure, it needs a tickle and a tart-up, but this is Project Profile so what did you expect? The good thing here is that this is an Austin 1100 underneath, so parts and repairs won't make your wallet whimper in quite the same way a ruined Rolls-Royce would. Winner!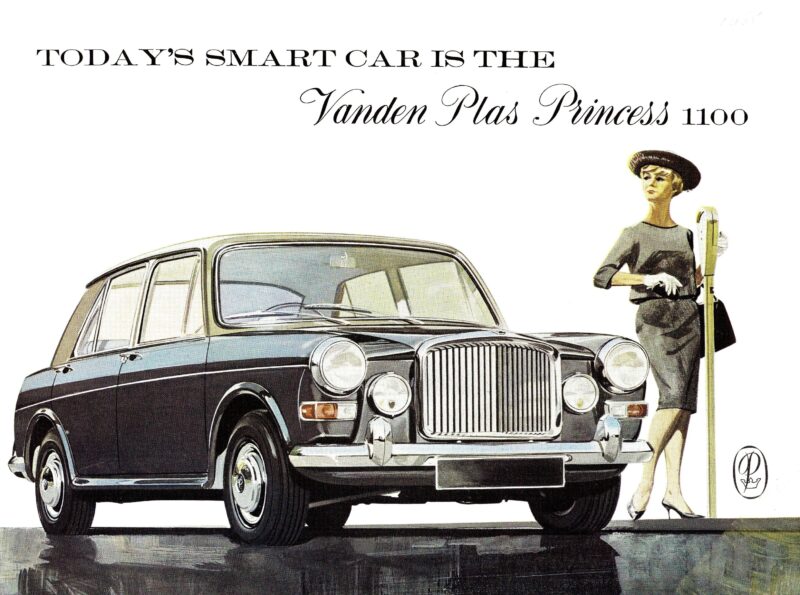 What is it? 
What we have here is a 1966 Vanden Plas Princess 1100, or an Austin 1100 ADO16 with some leather and wood, depending on your viewpoint. Vanden Plas was of course a world famous coachbuilder back in the day, creating bodies for the likes of Bentley and Rolls-Royce. Later though, due to the evolution of how cars were produced, it focused on the reimagination of standard BMC models in the name of luxury. Or badge engineering, as it was known. BMC would make the cars, then send them to VP who would re-trim them, fit them with more equipment and generally make them a more luxurious prospect. It was a curious idea, but it seemed to work to a degree, with VP versions of otherwise 'normal' Austins finding popularity on the UK's roads. As such, within the classic car world, there is a passionate following for these fascinating models, with excellent clubs, solid parts availability and plenty of specialists happy to help keep them going.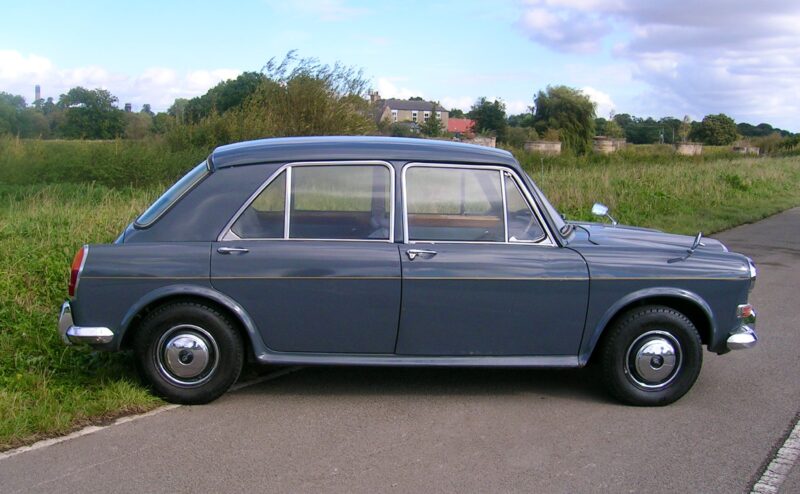 Why is it a project? 
This 1966 Vanden Plas Princess 1100 hasn't been on the road for the better part of a decade. But don't fret, as it seems to have been cared for during its downtime. For starters, it's a running, driving car, so that's a good thing. And with the exception of carpets, it also seems to be largely complete. From the all-important VP 'dog dish' hubcaps to the proud, Rolls-esque grille, it all seems to be there. The body looks straight, the chrome looks decent, the leather even looks like it could be saved. The wood veneer needs some love though, and it'll need a complete mechanical inspection, but make no mistake, this could be a very easy and highly rewarding winter project. Thanks to being pretty common from a mechanical point of view, there is nothing to be scared of there. And because it's complete, you won't need to source any hard to find bits – you'll just have to restore what you have.
We've had a look through the car's MOT history, and it makes for good reading. Last tested in 2013, it was a clean pass. Same again in 2011 after what looks like a bit of welding to the subframe mounting. It had a bit of work in 2009, too. But other than that, it seems like small things such as bulbs and brakes. The 33,543 mileage seems to be genuine, too.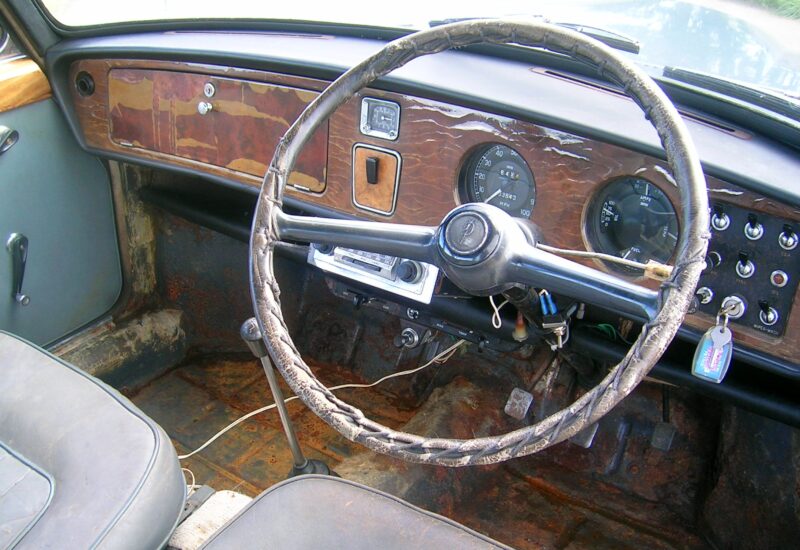 Five things to look for:
1) Rust
It's a BMC product, so you need to have a good look for rust, especially as it's been an issue in the past. Check the body structure, but also check the subframes, as they can corrode and break in spectacular fashion. This one looks pretty good in the arches, sills and gutters, but again, check it thoroughly. Same for the floors, which may have had issues given the carpets have been removed.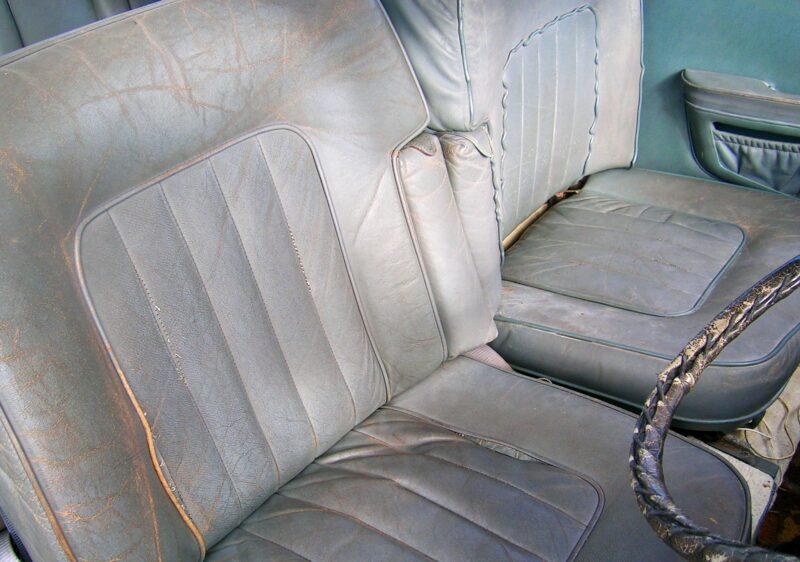 2) Engine
The A Series unit in this car is running and driving, and is a tough little engine. Parts or complete replacements are readily available too, so don't let it be a deal breaker. Check it over, make sure it stays cool, listen for any low-end grumbles or knocks and check the fluids etc. The carb will probably need a service after so long idle, so don't worry if it's running a bit rich or lean. That's easily fixed.
3) Suspension
The Mk1, on which this Vanden Plas is based, was famous for its Hydrolastic suspension – a fascinating combination of fluid and rubber. Check the suspension, look for leaks, check the lines and so on. Parts to repair are easy to get, but it can be a tricky job for the uninitiated. Happily, this car seems to sit level, so hopefully it's in good order.
4) Interior
The interior looks decent, but it's not perfect. There are no carpets, which has exposed some surface rust. Is water getting in? Check the door and window seals. Check the condition of the door cards, as replacements are pricey. As for the wood, it clearly needs work. What you need to establish is whether or not you can refurbish what's there. As for the seats, they look like they could be restored, but this is something you need to check in person, making sure the leather hasn't cracked and completely dried out.
5) Vanden Plas bits
As we touched on earlier, this little Vanden Plas looks to be completely, erm, complete. The trim is all there, the grille, the hub caps, the badging – all the bits that make it a VP. What you need to do is check that it can all be used or reused, and that it's in good condition. Parts for the ADO16 are reasonably easy to find, Vanden Plas specific bits, however, or not.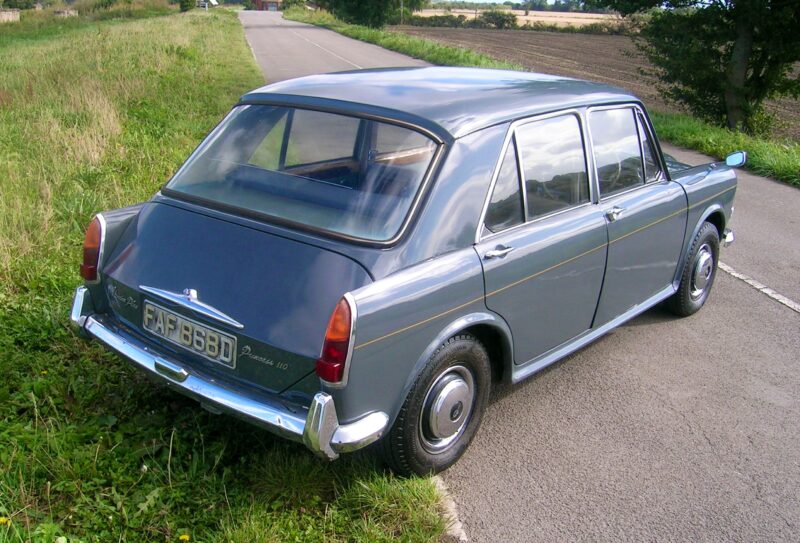 What should you do with it? 
Given how original it looks, combined with the low mileage and the fact these cars have a really strong following, the logical way to go would be that of restoration. It looks like a really good candidate, one that after a winter's tinkering in the garage, could be a show ready little classic. It's a charming looking little thing, and while it hasn't been on the road in a while, it's evident that those who have been custodians have cared for it. Sort out the interior, address any corrosion that may be hiding underneath, give it a wash and polish and enjoy. Given the car is £3,600, you could have it back on the road for no more than £5k in total. If that's not a great way into classics, we don't know what is!