1968 Ford Corsair – Classified of the Week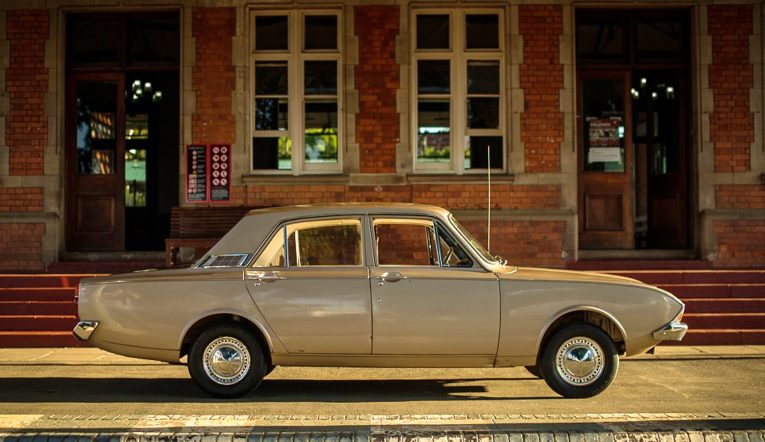 The Ford Corsair was a wonderful idea, but one that had the odds stacked against it from the beginning. The real kick in the teeth was the fact that said stacked odds were put in place by Ford itself. The Corsair, which was available from 1964 through to 1970, never really had a place. It was trying to be too many things. It was Cortina-sized, given it was based on one. But, why? Ford had… um, the Cortina. Why did it need another car in that segment? One might argue that the Corsair Venned its way into the footprint of luxury, but again, Ford had the Z cars, so why did it need the Corsair? The Cortina and the Zs were all brilliant cars, so how could a sharp-suited salesman possibly put someone in a Corsair? And fundamentally, why would they want to? If they bought a Cortina, so what? They still got their commission.
Furthermore, the Corsair – so history tells us – was built to replace the Consul Classic range, which in itself was another oddity that had no easily definable place in the model range. Logic should have dictated that the line ended there, but no, we got the Corsair. Ford was just being, well, it was being greedy. And for the Corsair itself, that was a terrible shame. It might not have had a natural slot in which to fit, but that didn't mean it was a bad car. Far from it, in fact. The Corsair was a lovely machine and one that delighted those who did buy one. It was, after all, based largely on a Cortina, and who doesn't like a Cortina?
The Corsair was available as a saloon, as a two-door, as an estate and even as a convertible care of British vehicle decapitation specialists, Crayford. It could be had with the traditional Ford 1,498cc pre-crossflow engine, or the more characterful V4 as seen cars like the European Taunus and of course, the Mk1 Ford Transit. A fun, cheeky engine that while not fast, did have decent torque and as such, gave the Corsair something over its Cortina sibling in which the V4 was never an option.
Over its seven-year production run, some 310,000 Corsairs were built. This would be a big number for most companies, but for perspective, the Mk1 Cortina sold 4,000,000 units in four years. Yeah, that's a lot. And because of the greater popularity of the Cortina, the Corsair's numbers soon dwindled. There are thought to only be a few hundred left if that. And that's a terrible shame because we like the pointy-nosed look of the Corsair. It was a bit more wild, a bit more out there, and we like that. Hence picking this golden South African car as our classified of the week.
Perfectly patinated, this 1968 example has never been restored. It's a running, driving car and resides in South Africa, meaning it hasn't been a victim of rust. It's a solid, original, wonderfully preserved example of one of Ford's rarest offerings. Yeah, there's a bit of a headache in getting it back from South Africa, but it can be done. And the car itself is a mere £4,000, which wouldn't buy you a car anywhere near as original here in the UK. Go on, make the effort, bring it home, get yourself a true survivor.