1973 Volvo P1800ES – Classified of the Week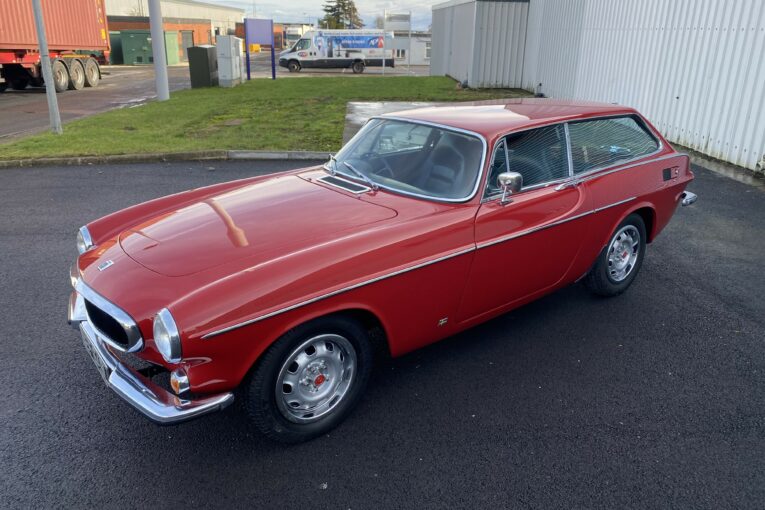 We've featured the wonderful Volvo P1800 a couple of times in the past in the magazine but only as part of our Project Profile series and in various states of disrepair, but this time we're focussing on a rather lovely example that is in no need of any further fettling, repair work or mechanical meddling. This car, ladies and gentlemen, is ready to roll and boy does it look good. It's also a long boy and not the standard coupé like that featured in The Saint which makes it a much more exclusive proposition. This P1800ES shooting break version is way cooler in our humble opinion, way rarer and much more practical to boot. See what we did there? Boot, estate car, ahem.
Moving swiftly on, the Volvo P1800 was originally conceived as a project in the late '50s when the Swedish firm were hankering after a dynamic sportster to compete with other Euro performance cars of the era. What they came up with was a front-engined, rear-wheel drive machine with a beautifully styled body care of Pelle Petterson. This was before Volvo went full on cubist, beginning with its 140 Series in 1966. A trend that would continue to define the company and its output well into the '90s, but the P1800, with it's sweeping lines, made its debut in 1961, becoming a household name a year later when Moore, Roger Moore made the model famous when it was chosen as The Saint's whip in the television show that aired for seven years.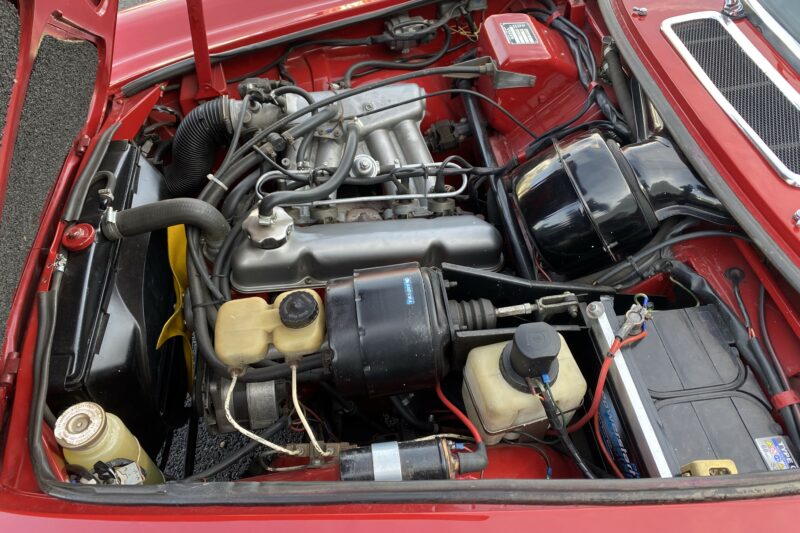 Fitted with a 1.8-litre, inline four cylinder engine with twin SU carbs pushing out 100bhp through a four-speed manual gearbox these initial P1800s, built by Jensen under contract from Volvo, were capable of a respectable 110mph top speed. Two years later, however, some improvements were made after the Jensen partnership was severed and production was moved in house to Gothenburg in Sweden. Various tweaks to the engine upped power slightly and the car's designation was changed to the P1800S to mark the change. In 1969 the 1.8 was superseded by a 2.0-litre, further increasing power to around 120bhp.
Fuel injection was introduced a year later and the car's name again was changed, this time to the P1800E, with the E standing for Einspritzung, German for fuel injection. Maybe the Swedish translation wasn't quite as catchy but whatever the reason for the nomenclature these versions of the P1800 were the quickest yet with 130bhp and a sub-ten second 0-60 dash. The brakes were also upgraded to discs all round at this point. The last incarnation was the P1800ES, like the one we have available here. Here was a two-door station wagon variant that utilised the same 2.0-litre engine, albeit in slightly detuned form that was offered with a three-speed auto box alongside the original four-speed manual
Beautifully designed by Volvo's chief scribbler Jan Wilsgaard the P1800ES still cuts quite the dash today and this particular example is in top condition throughout. The advert makes no mention of any restoration work but the fact that this car looks as good as it does would lead us to believe that at least some remedial renovations have taken place at some point. We could be wrong though. The fact that it has just been treated to a full professional detail including a complete ceramic coating. The fact that the car has had just two owners from new and covered a mere 58,000 miles could also explain why it presents as well as it does.
The deep red paintwork appears to be immaculate and the contrasting black leather interior looks the business too. The front seats have a lovely aged patina to them without being overly worn or damaged which only adds to the character of the car's cabin. A four-speed manual is fitted and the car is reported to drive and handle impeccably. That signature glass rear hatch remains undamaged and the picnic basket in the load space is a cute touch. Whichever way you look at this Volvo P1800ES is an absolute peach and seeing as how Volvo only ever made just over 8,000 of them it's a rare beast too. Handsome, reliable and practical could this be the perfect classic? We'll let you decide whilst you check your back balance.