1987 Alpine GTA Turbo– Classified of the Week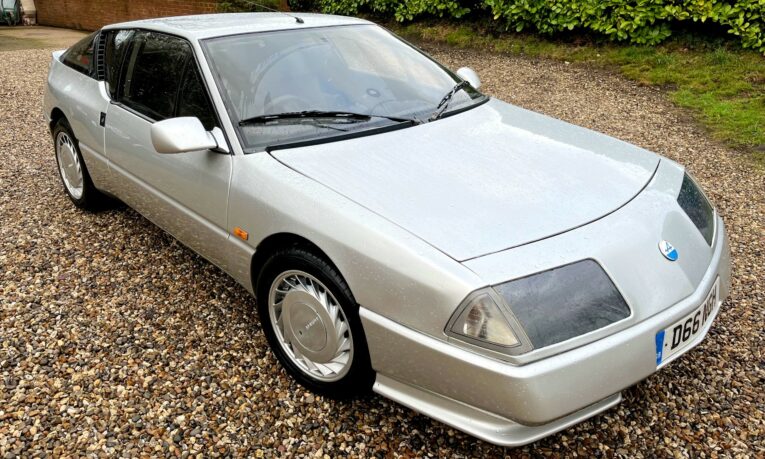 Alpine has made a very welcome return in recent years. After its relaunch in 2017 and a resurgence of interest following the rebranding of the Renault Formula 1 team under the Alpine banner, fans of the quirky French manufacturer rejoiced, us included. Not only that but we were also treated to a fresh sportster in the form of the new A110, taking its name from the previous model that was unveiled in 1963. Before the release of this modern incarnation of the A110, however, the last cars that the company produced were the Alpine GTA and A610 way back in the early '80s.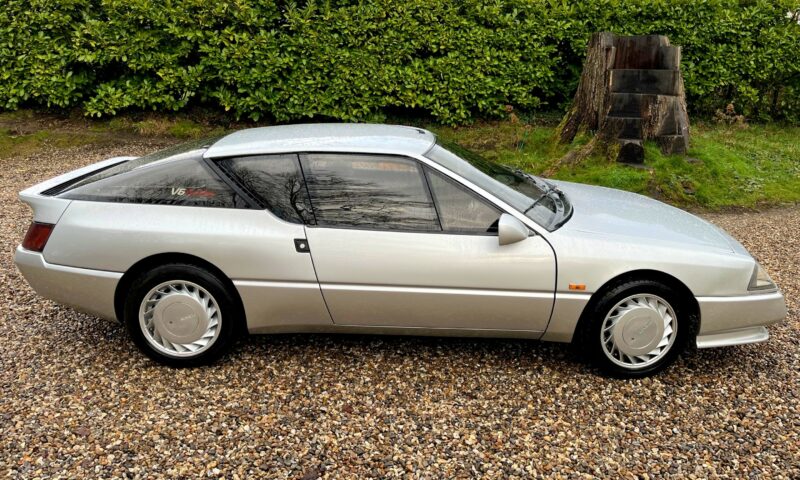 Produced between 1984 and 1995 the Alpine GTA was a V6-powered, 2+2, two-door coupé that was based upon the company's previous A310, sharing its engine and general layout but being larger in every regard. With the kudos of a successful motorsport heritage under its belt with the likes of the original A110 and A310 rally cars, Alpine had some gravitas when it came to making sporting machines and the GTA was definitely cast from the same mould. With its sharp, sleek lines it certainly looked the part and with a powerful six-cylinder engine its bite was definitely in line with its bark. And what a bark it was.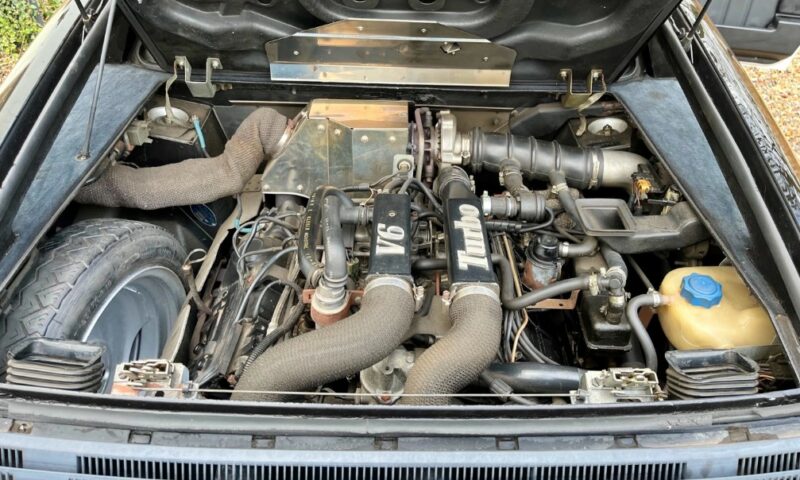 With a plastic and glass fibre body atop a central steel backbone chassis it was lightweight and coupled with a low drag coefficient, thanks to that long, slanting nose, the GTA ticked a lot of boxes as far as sports car dynamics were concerned. Upon launch it was available with a choice of two engines: a 2.9-litre V6 that produced just shy of 160bhp and a 2.5-litre, forced induction version. This turbocharged variant kicked out around 200bhp which could get the car to 60mph from parked in less than seven seconds, and that's exactly what we have here – a 1987 Renault Alpine GTA Turbo.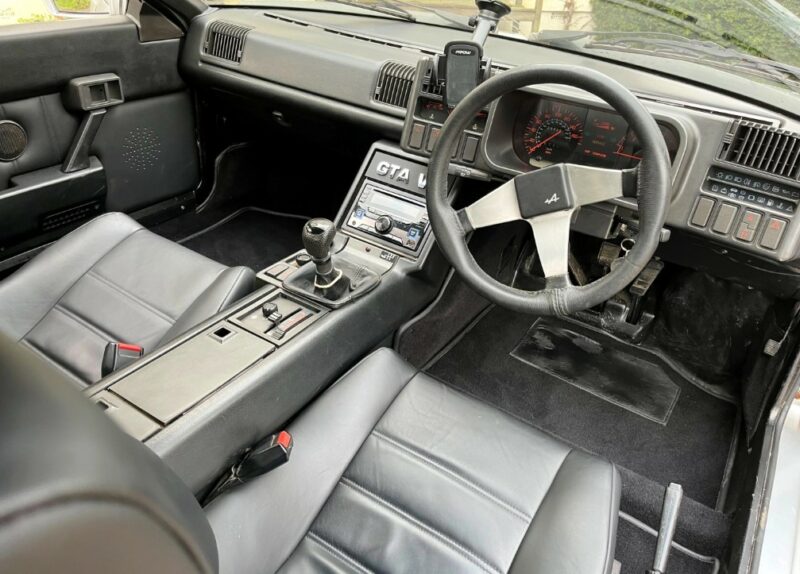 They say a picture paints a thousand words, which is a good thing because sadly the actual advert for the car is a little lacking in detail, but there is a decent amount of good quality photos depicting the main areas. What we do know from the description is that the car has benefited from a whole new interior featuring black leather upholstery and matching Wilton carpeting and it does look to have been installed professionally and presents excellently throughout – there is no visible wear and tear to the seats, dashboard or door cards.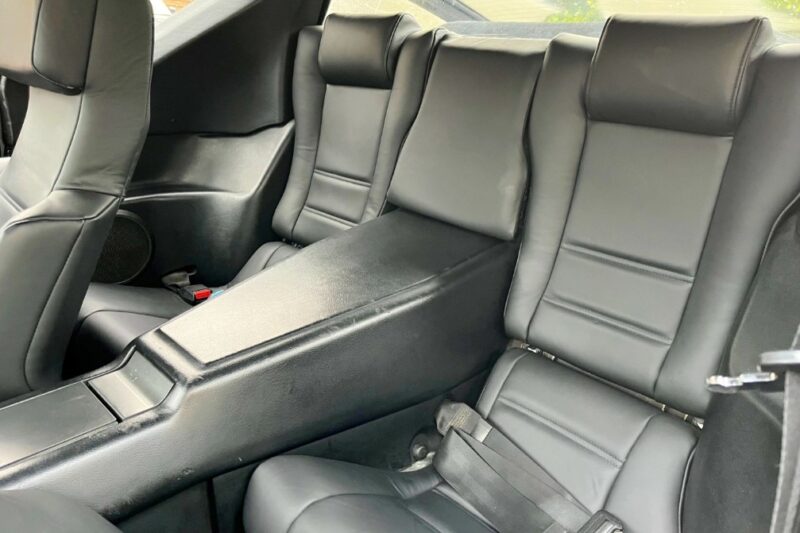 Moving on to the exterior there is again little information aside from the seller stating that the car is in "very tidy condition". This is supported by the claim that the GTA has been tucked away during the winter months in a heated, dehumidified storage space and serviced every year. A new rear subframe was fitted in 2018 and then undersealed too and a quick look at the MOT history on the DVLA web site corroborates this. Rotting rear subframes is a common problem on these cars so it's a massive plus point that this has been dealt with in the car's recent history.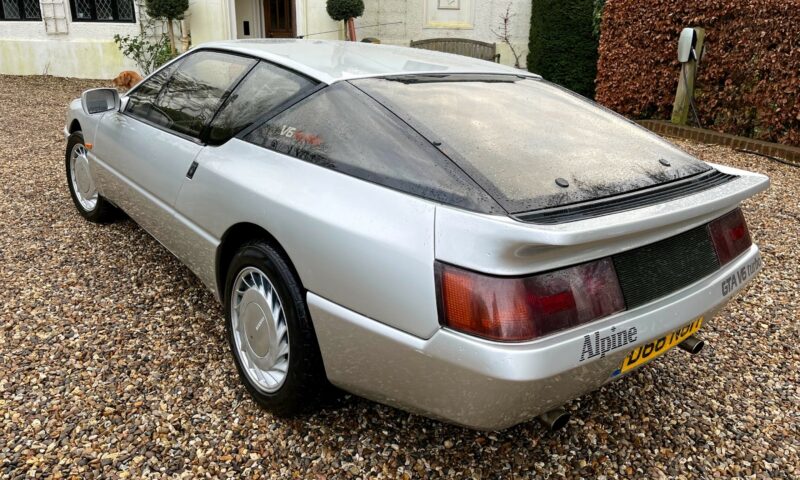 Being the turbo model this Alpine GTA is the more powerful, 200bhp variant, which is definitely the one to have as the 2.9 carb cars can be a little fiddly when it comes to setting up the Solex unit optimally. Both engines are pretty robust though and there are no cambelts to worry about, being as they utilise timing chains instead. This particular example has covered a smidge over 88,000 miles which is nothing, especially if the claimed regular service schedule has indeed been adhered to.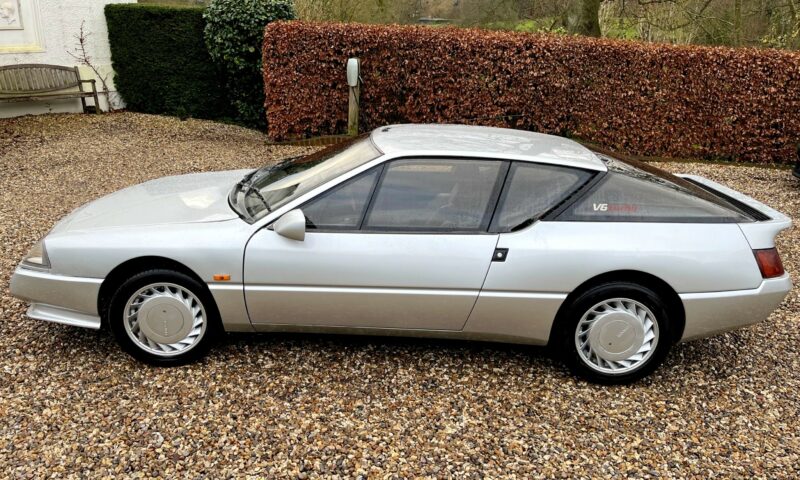 The Alpine brand had somewhat fallen into relative obscurity in the intervening years since production of the GTA and A610 ceased but thanks to its recent resurrection the spotlight is once more shining on the French auto maker and interest is building again on its back catalogue of performance coupés. This will only mean a rise in prices so now is a great time to grab one of these striking and rare (production numbers were low, especially for right hand-drive cars) '80s classics from a time when French manufacturers were still producing, quite frankly, excellent cars.