1987 Mazda 323 GTX – Project Profile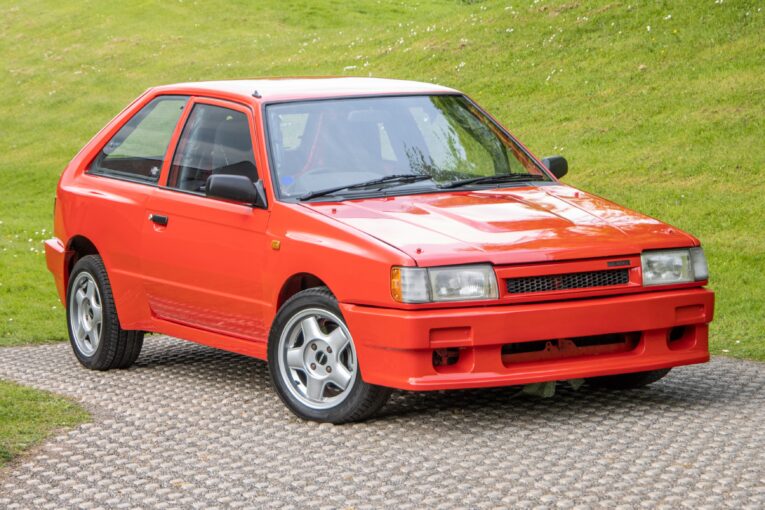 If you weren't making souped-up versions of your boggo hatchbacks in the '80s then were you even a legitimate car manufacturer? The French were in on it with the likes of the 205 GTi and Renault 5, the Germans were game with the Golf GTi and us Brits were on top of things releasing the Ford Fiesta XR2, so it should come as no surprise that the Japanese also got involved. However, the efforts from the east were nowhere near as widely regarded as those hot hatches mentioned above, which is unfair. Case in point is the Mazda 323 GTX Turbo 4X4. Quite the mouthful but quite the little pocket rocket to boot.
The story of the 323 GTX begins in 1985 when Mazda introduced its turbocharged, four wheel-drive 323 with the full bells and whistles GTX option package. In stock form the car came with a not to be scoffed at 140bhp but Mazda wanted a rally weapon for some Group A action and so the car was homologated and power was upped to 250 ponies for the World Rally Championship. Fortuitously for Mazda this all came about just as Group B had become no longer tenable and so it was in a prime position having already built a car to race in Group A whilst other manufacturers were scrabbling around, quickly having to put something together to compete.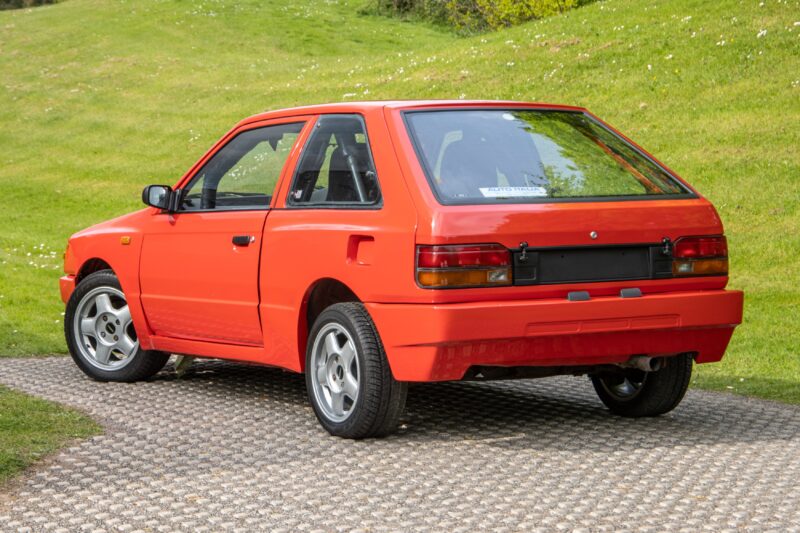 Mazda saw some decent successes with the rally version of the 323 which bolstered the road car's image, and combined with that zesty 1.6-litre, 16-valve turbo, an all wheel-drive system with 50/50 torque split and a stiffer, race-prepped chassis, people loved the mini Mazda. Capable of nearly 125mph and a 0-60 dash of around 8.5seconds it was certainly deserving of the hot hatch moniker but due to limited production numbers it was quickly forgotten, which is a shame, frankly.
What is it?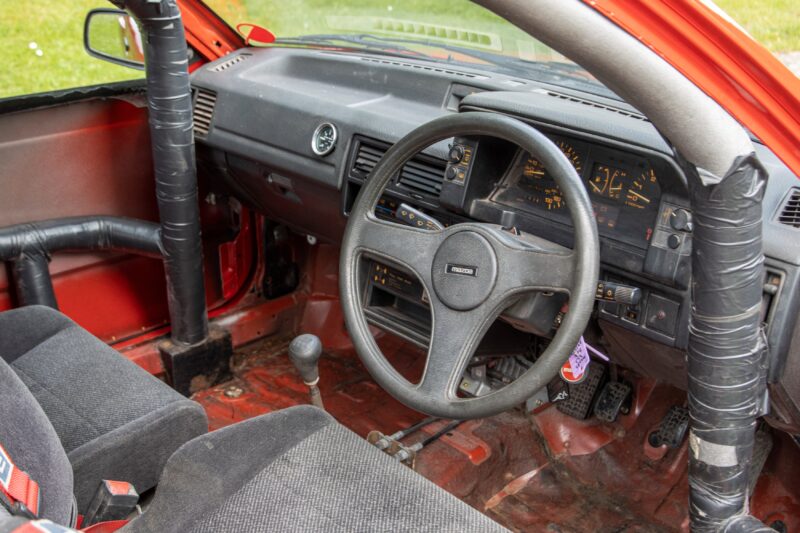 The car we have available here is a 1987 Mazda 323 GTX which means it has all of the good stuff mentioned above; the turbocharged DOHC four-cylinder engine, four wheel-drive and a five-speed manual gearbox. Inspired by its rally heritage this particular car has been modified for the track though, with the addition of a full roll cage and strengthening bars, as well as two full harness seatbelts and what appears to be a wide body kit. It's a running and driving, UK registered example with 88,000 miles on the clock
Why is it a project?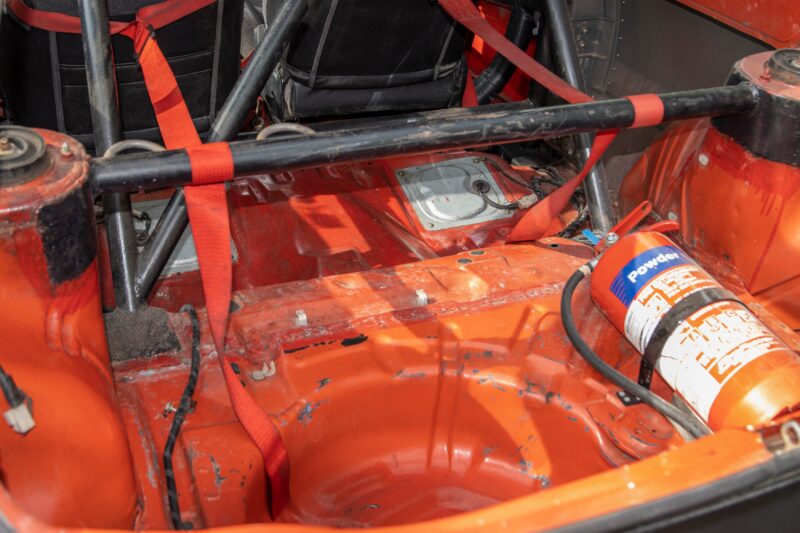 The advert states that the car has no MOT and has been off the road for a while without specifying dates and so is being offered as a project and will need to be trailered away. The car is described as in need of some recommissioning but from the photos at least it appears to be in pretty decent shape with nothing missing apart from inside where the interior has been stripped as part of the race preparations.
Five things to look for:
1) Engine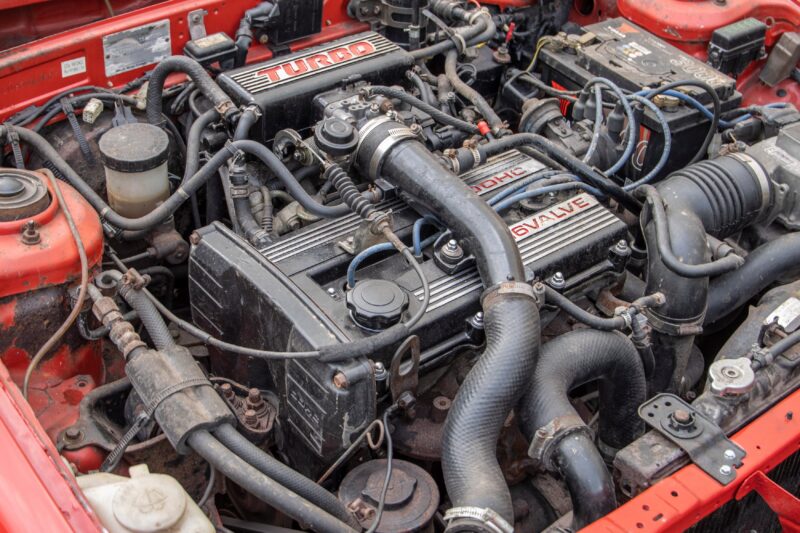 The 16-valve four-cylinder is a pretty hardy unit, in stock form anyway, but seeing as this is a car meant for competition it may have received some tweaks. If so check that anything additional has been fitted correctly. There does appear to be an after market boost gauge fitted to the dash which would lead us to believe that boost levels are not standard.
2) Gearbox
The Achilles' heel of the 323 GTX is its gearbox. The standard transmission is not a strong unit, especially when extra power is thrown into the mix and the four wheel-drive system makes removal a pain. Check that there are no nasty noises or rattles from the transmission but the nature of this particular car may mean that it has been beefed up.
3) Brakes
For some reason Mazda decided to install the front brake discs behind the hubs making replacing them a proper mission. At the very least make sure that the discs are in good condition but ideally the car will have had a brake swap with the favoured setup being from an early '90s Ford Escort.
4) Bodywork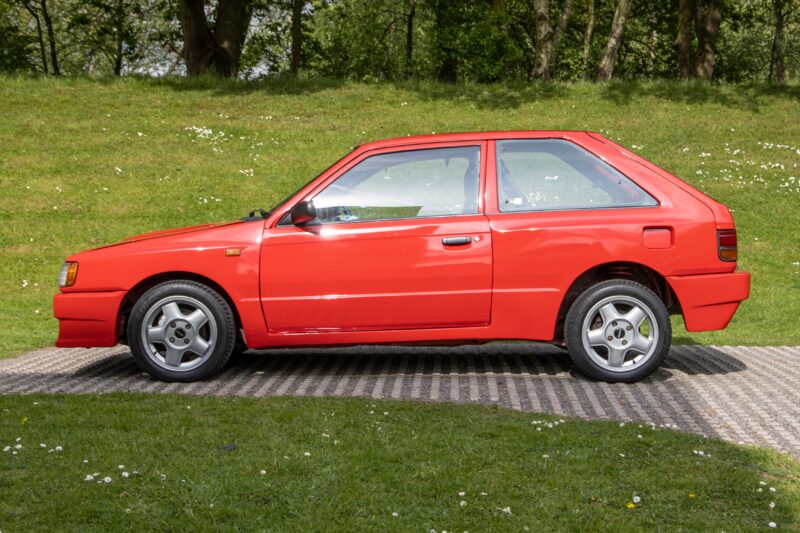 This particular 323 GTX has been fitted with some kind of lightweight body kit. Make sure the wider replacement panels have been fitted correctly and inspect the entire car for any signs of damage, including the chassis. If it has previously been on track it may have encountered some "rubbing".
5) History
The car comes with a service book that does contain stamps but no real specifics are given as to the car's history. The advert doesn't include the reg number so we couldn't find out any MOT info online but that would be a good place to start when investigating the car's past.
What should you do with it?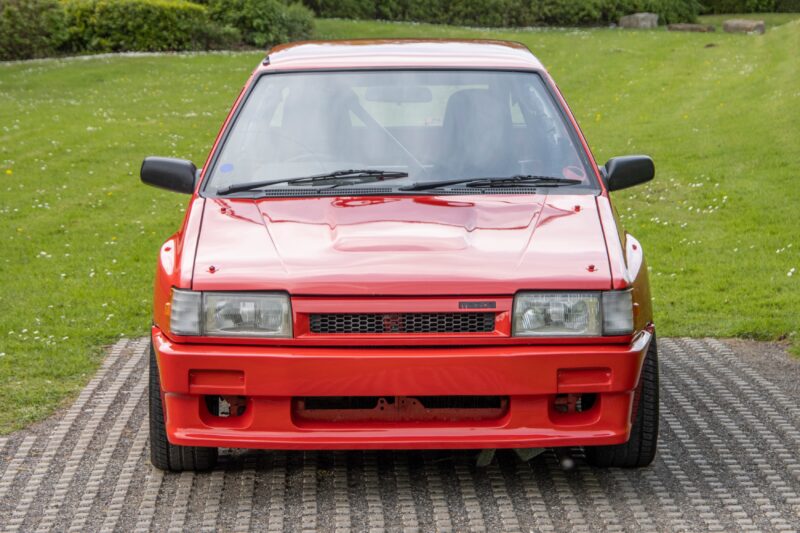 This Mazda 323 GTX is clearly destined for racing and so the obvious choice would be to do exactly that. It does have motorsport in its blood after all. It is a rare car, though and so it wouldn't be completely illogical to put it back to standard but that would require a lot of work and finding all of the right interior parts could prove to be difficult. Check the oily bits thoroughly and pending any major issues give it a good service and go and have some track day fun. It's doubtful you'll see another at any circuit you choose to thrash it around.