1995 Lotus Esprit – Classified of the Week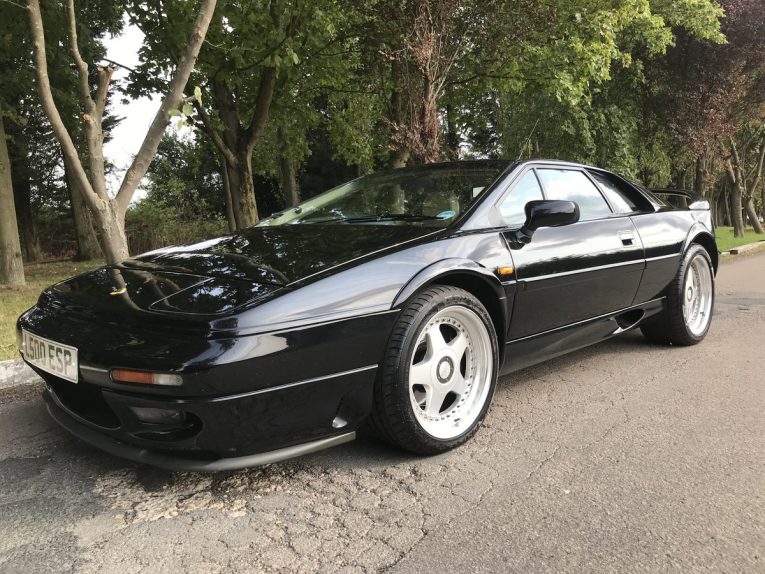 There's a lot to be said for a car that carries with it a sense of occasion and of excitement. A car that captures the attention of everyone, whether they have a deep, ingrained passion for cars, or whether they don't know the difference between a Porsche and a Proton. Cars that transcend being cars. Cars that just leave you agog when you see them. Cars, then, like this 1995 Lotus Esprit S4S. On paper it simply embodies the sportscar philosophy of long, low and wide. In reality though, the proportions look impossible. This thing is so low and wide it looks like nothing but a fresh sheet of A4 could drive it. It's an assault on the eyes, but in a delightful way. 
The Esprit was introduced in 1975 at the Paris Motor Show and was billed as the replacement for the ageing Europa. The Esprit was a wild departure from the Europa. Styled by Giorgetto Giugiaro, he pulled no punches with his brave design. It was wedge-shaped, sharp, angry looking machine. Low, long and wide, the fibreglass body was mounted on Lotus' steel backbone chassis, which thanks to hundreds of hours of development on track, was tuned in to offer handling like nothing else. It was lauded for the way it held the road, along with the crisp steering and direct braking. The perfect car, then, for James Bond, who made the world familiar with the Esprit in The Spy Who Loved Me.
The car we're looking at here is a series-four model, namely a S4S. Some may say that the V8 is the model to have, but really, it's not. The 2.2 in the S4S has been heavily re-worked, with enlarged inlet ports, new gas-flow engineering and a hybrid Garrett AiResearch T3/60 turbo, meaning some 300bhp and 290lb ft is at the disposal of your right foot. Make no mistake, this is a fast car, and one that can hold its own against the V8 models. Add in that fantastic chassis and you're left with a car that will never fail to make you smile. It might only have four cylinders, but this is a proper supercar, make no mistake.
The car featured here is, for us, the perfect combination. But then again, you paint a car black and fill it with cream leather and you're going to get our attention. And this one seems to be, thanks to having only covered 75,000 miles, in wonderful condition. Black paint takes no prisoners, so any dings or scuffs would show, so it's reassuring to see how clean the flanks of this esprit are. It's clearly been cared for. 
To further add to the 'cared for' vibe, the vendor states that this Esprit has recently had the C service, which includes all the belts, there is a full service history with the car as well as all the old MOTs. It's a stunning, well looked-after, wonderful example of what many would argue was the perfect specification Esprit. And all for just £29,995. That is a lot of car for the money.