Astounding Aston Martin Models Head to Auction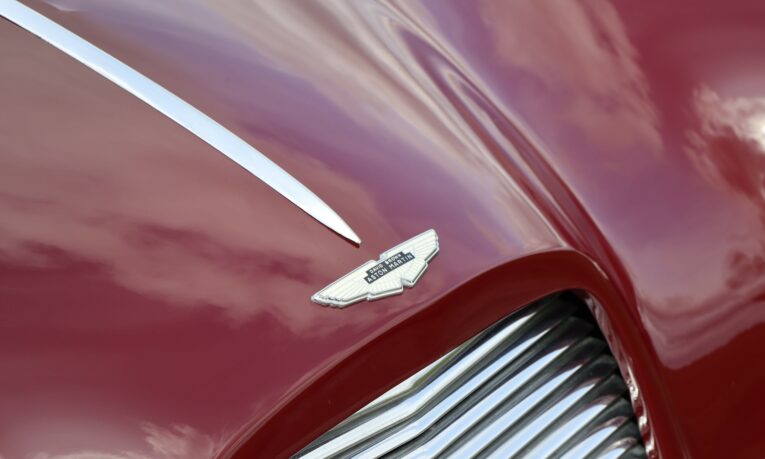 With such a rich heritage, Aston Martin has certainly made a name for itself over the years. With so many amazing models there's something for everyone and we have five exquisite examples of the company's finest, spanning eight decades, currently listed on our auctions platform. From a 1934 Mk II to a 2006 Vanquish there's surely something in this bevy of beauties for every devotee of the iconic British legends. Completing this fantastic line-up is a 1956 DB 2/4, a V8 Volante from 1985 and a turn of the century DB7 Vantage. Be still our beating hearts. All five cars are in great condition throughout and are exemplary examples, each and every one – if we had the budget, and the garage space, we'd snap them all up in a heartbeat. Your shot at owning one of them, or all of them if the mood takes you, is just a few clicks away so grab a cuppa, sit back and let us delve a little deeper and take a look at exactly what we have here for your bidding pleasure.
1934 1 ½ Litre Mk II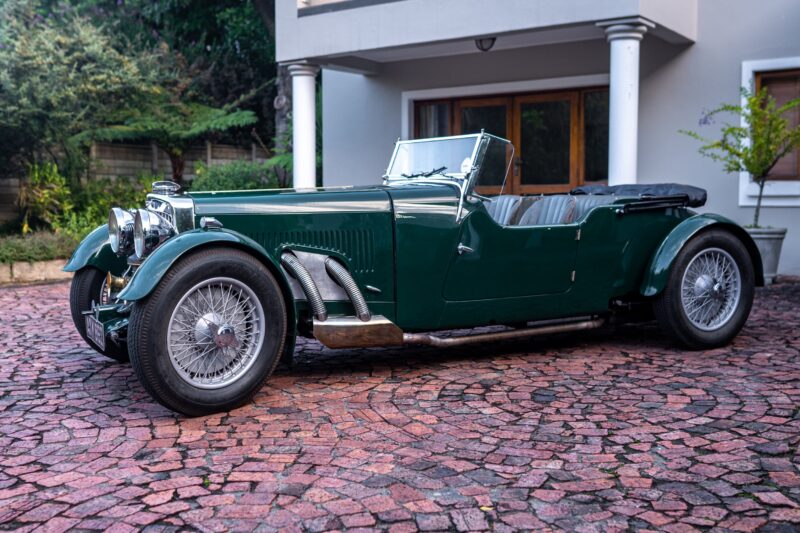 A true sports tourer the original Mk II was very similar to the company's famous 'Ulster' racing car that placed 3rd in the 1935 Le Mans 24 Hour. This four-seater cabriolet is even closer to that particular car because it was converted by Aston Martin in 1935 to full Ulster specification. With SU carburettors, re-profiled cams and a 7.5:1 compression ratio power was increased to over 100bhp, but modifications were not limited to the engine and many interior upgrades were also made to bring it in line with the racing model.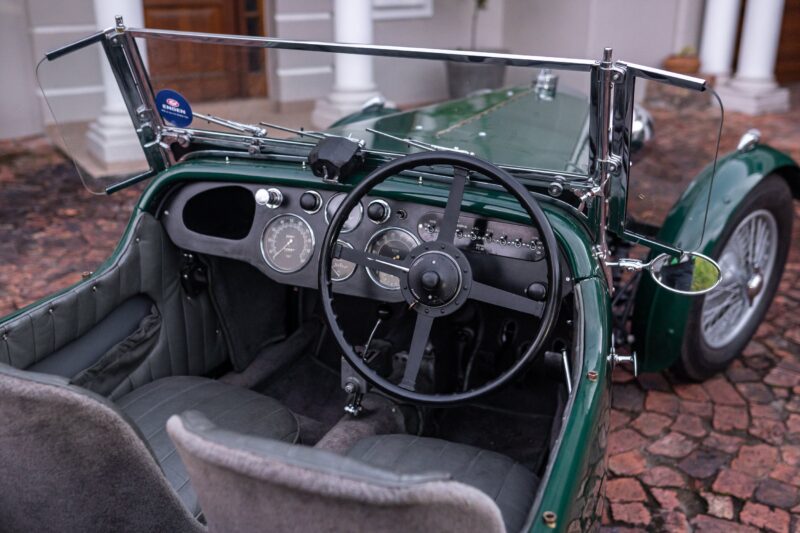 With its gorgeous coach-built body designed by Enrico Bertelli the car looks absolutely stunning and is in near concours condition throughout. It's a matching numbers example that has benefited from a bare metal respray while retaining as much of its originality as possible. The engine has also been rebuilt with new bearings and rings, valves, rockers, oil pump,water pump and intermediate gear while also being converted to a steel crank and conrods with forged aluminium pistons.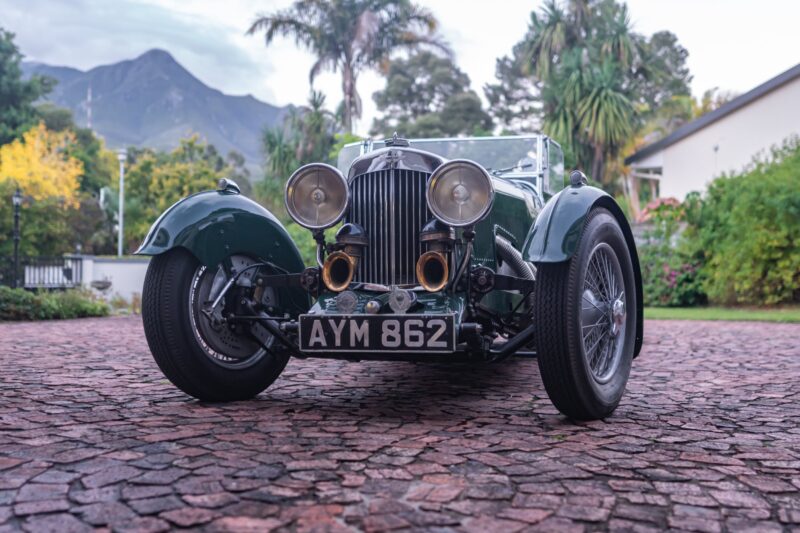 Not only that but the car's history is fully documented, right down to the original Aston Martin job number in May of 1934. All of which makes this quite the collector's piece. Should you choose to actually drive the thing though (and you really should) it is also eligible for many high profile motoring events.
1956 DB2/4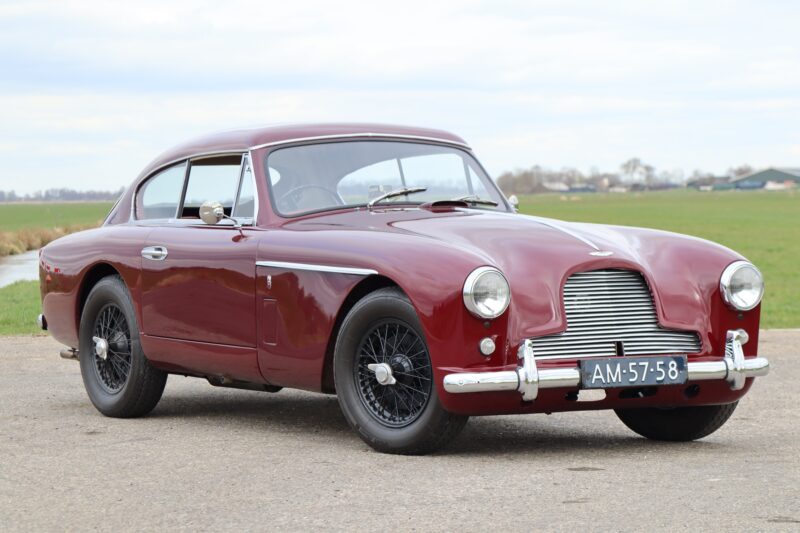 The DB2/4 was Aston Martin's successor to its DB2 sports car. It took the basic idea of that earlier model, and using 17 year-old John Turner's body design, created a larger sports tourer. A 2.9-litre version of the DB2's Lagonda straight-six engine was offered too, increasing power to 165bhp, all to the rear wheels. Aston Martin put its money where its mouth was in 1955 when three works cars took the team win at the 1955 Monte Carlo rally.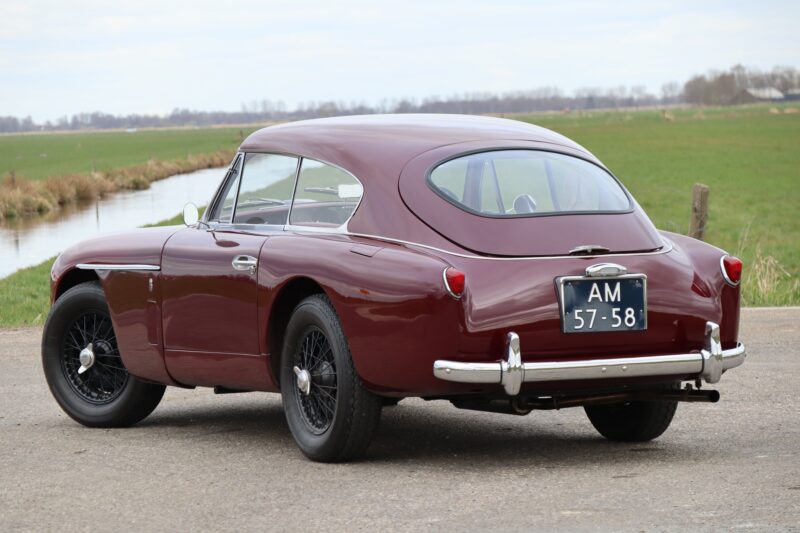 What we have here is a matching numbers car that was fully and professionally restored in the mid-2000s. The results of which can still be seen today, thanks in part to such limited use since the work was carried out. Not only that but the car received a thorough mechanical refresh last year to the tune of nearly 6000 Euros meaning it's good to go. Just grab the keys and drive. After securing the winning bid of course.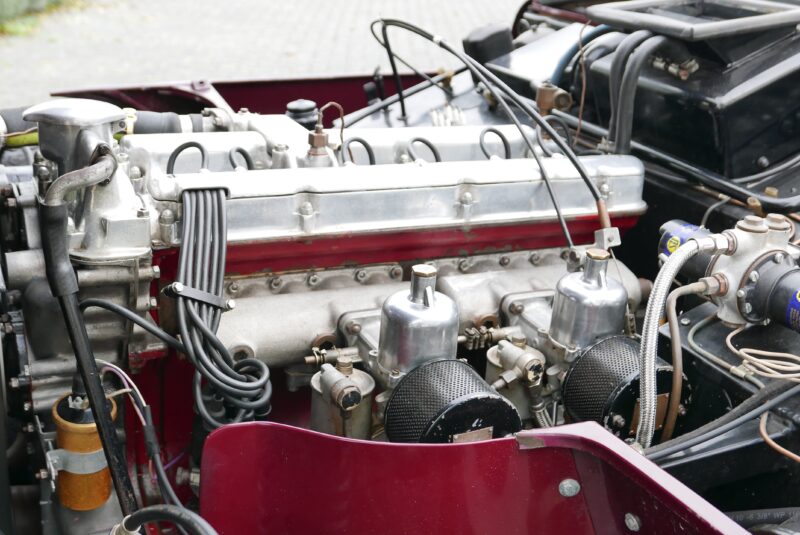 The maroon bodywork is in excellent condition with only some slight patina to some small areas such as the window trim but it is a rust-free example and still looks superb and the wire wheels have been freshly painted. It's a similar story inside too and the the fully re-trimmed interior is practically brand new, save for a few small marks to the upholstery and the car even comes with the original toolkit, all present and correct. Mechanically speaking this DB2/4 is in fine fettle and drives impeccably. With a few modern touches to improve drive-ability and reliability, such as a switchable Kenlowe fan this beauty is ready to be enjoyed. Mille Miglia anyone? It is eligible after all.
1985 V8 Volante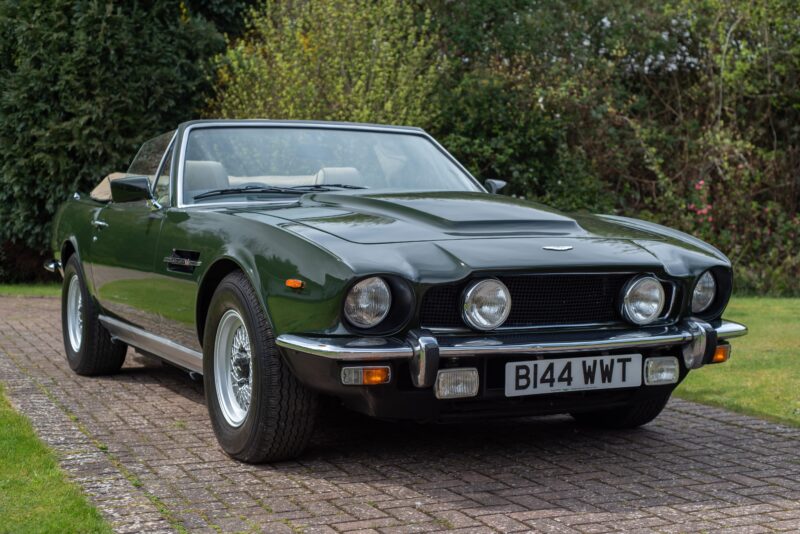 Making its debut in 1969 the Aston Martin V8 was a slightly redesigned version of the earlier DBS V8 that began life two years earlier. It would become the company's flagship model for nearly two decades, making way for the Virage in '89. Completely hand-built the Aston Martin V8 was a brutish grand tourer with a more modern aesthetic compared to the company's previous efforts. The convertible Volante, which we have here, was introduced in 1978.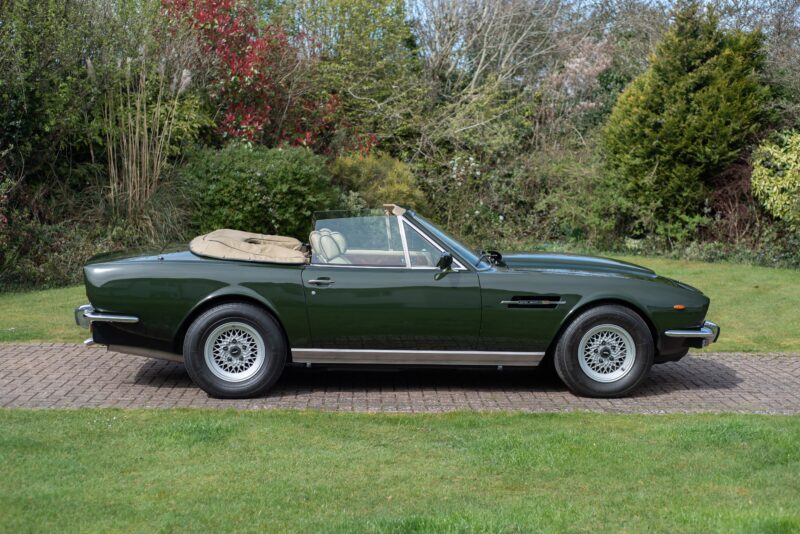 Having covered a mere 46,000 miles, combined with a comprehensive service history, this particular V8 Volante is an exemplary example. Looking at the paperwork that comes with the car it is clear to see that it has been cherished throughout its life. Picking an example form the stacks of receipts highlights a bill for £26,000 in 2003 which included a reconditioned automatic gearbox and a full course of underseal, amongst other work.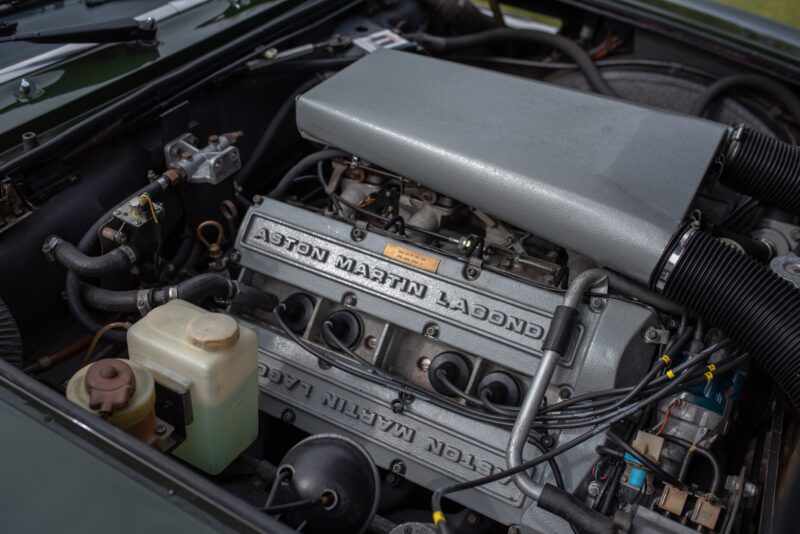 The car presents exceptionally well, both inside and out and drives perfectly with that 5.3-litre V8 piece de resistance pulling like a train and sounding utterly glorious in the process. It really is a beautiful example of this sought after entry in Aston Martin's glorious oeuvre. Not only that but this very car can legitimately claim to be the figurehead of detailing giant Autoglym's early advertising campaign. A star in every sense then.
2000 DB7 Vantage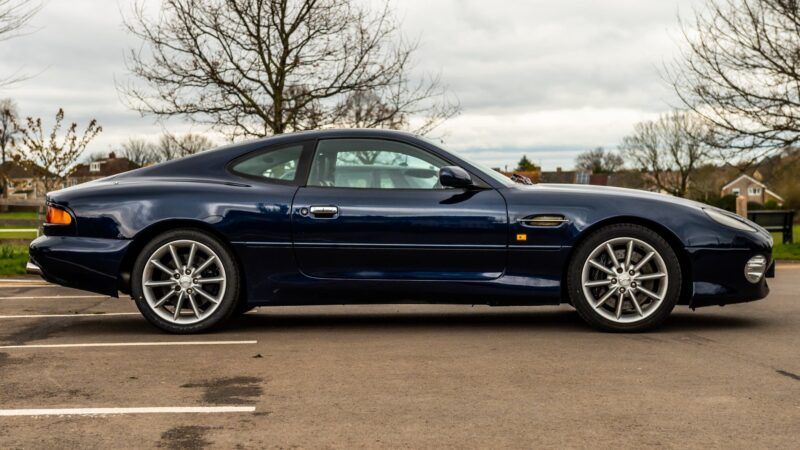 Another luxury grand tourer, the DB7 remains one of the most beautiful coupés ever made, by Aston Martin or anyone else for that matter. The design has aged incredibly gracefully. Don't forget this car was introduced in 1994 but it still looks stunning today. Offered with a straight-six engine it wasn't until the Vantage in 1999 that things got a little more, how shall we say, interesting. Now equipped with a monstrous 5.9-litre V12 delivering 420 horsepower, and with more aggressive styling to match, this newer version of an already incredible car was well received.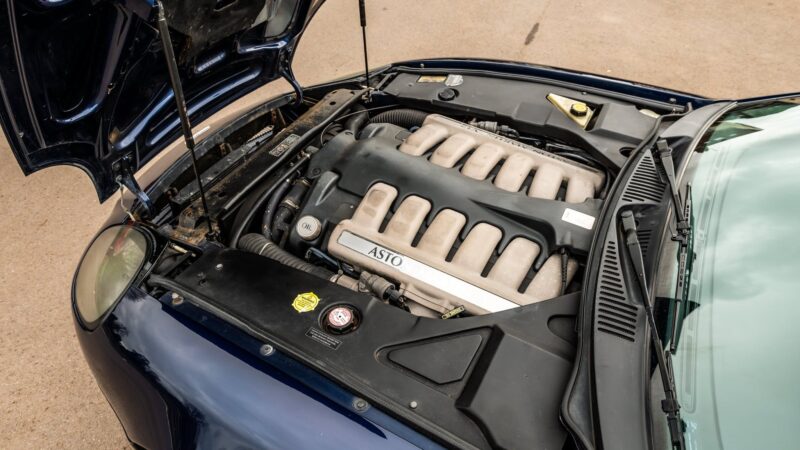 The car available here is one such machine. A 2000 Aston Martin DB7 Vantage that is in great original condition, from the Mendip Blue bodywork to the luscious black leather interior. There are a few age related marks here and there but nothing we would class as major issues and nothing that takes away from the overall impressive presentation of the car.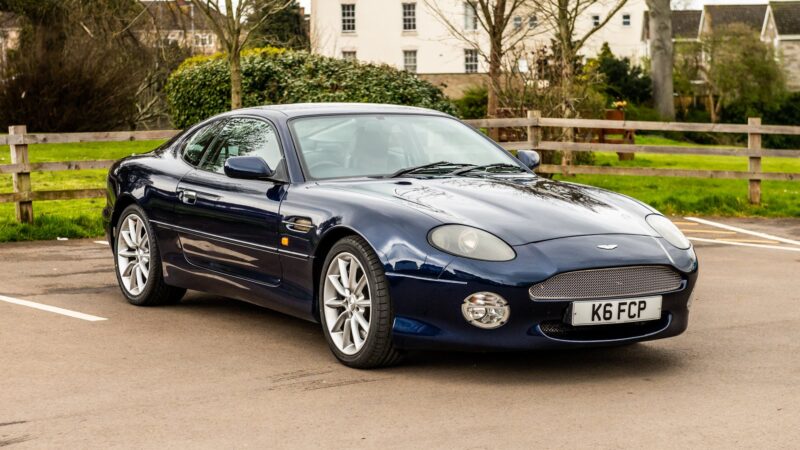 With its last full service in 2019 and excellent history this particular DB7 Vantage drives superbly and is ready to be enjoyed immediately. With relatively low miles it's just begging for many more adventures. There are few better ways to tackle long distance, cross country road trips than in an achingly beautiful, V12-engined Aston Martin such as this.
2006 Vanquish S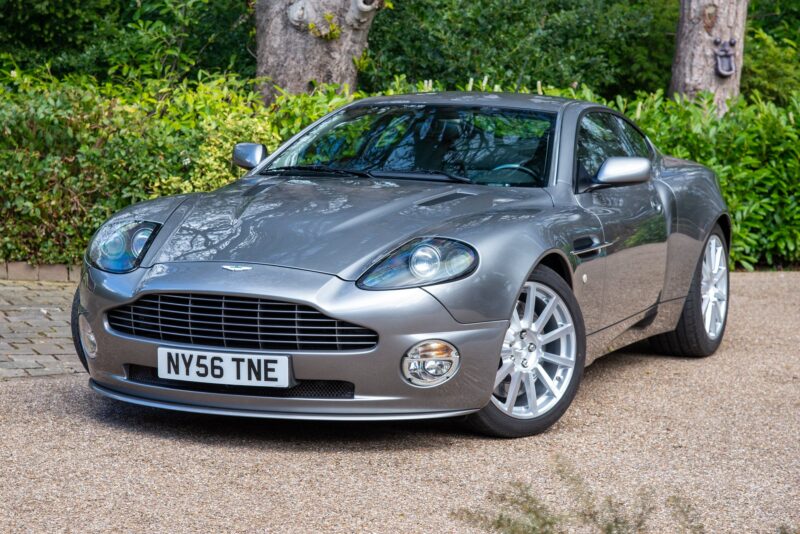 The youngest car on the list this 2006 Aston Martin Vanquish S has only around 31,000 miles under its belt, which is nothing. With such little use you might think that this particular example would present in as new condition, and you'd be right in that assumption. Having spent its life on the dry, salt-free roads of the UAE and fastidiously maintained over the course of its charmed life – backed up by an extensive history file – its an incredibly clean car.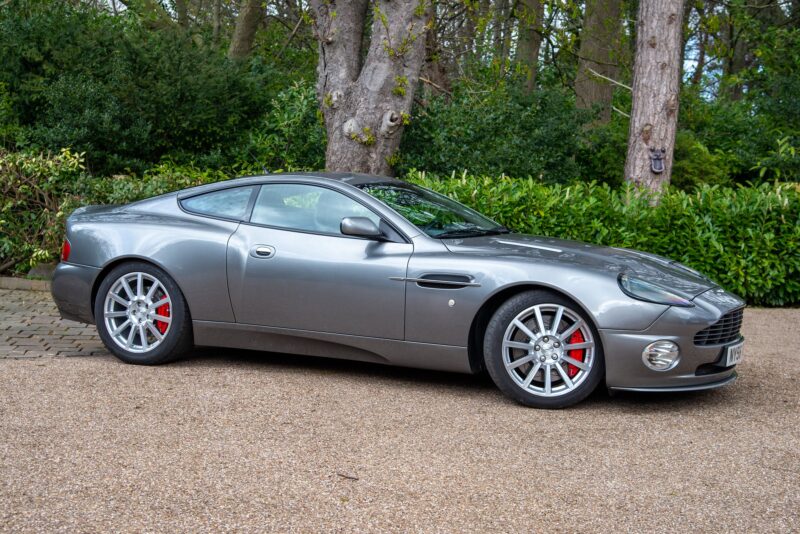 The Vanquish was Aston Martin's high performance tour de force upon release in 2001. With a 460bhp V12 under the bonnet it certainly lived up to the hype but then Aston Martin went one step further and turned everything up to eleven with the Vanquish S in 2004. Featuring a more highly tuned engine that now produced a whopping 520bhp this updated model was more track-focussed with regards to ride and handling.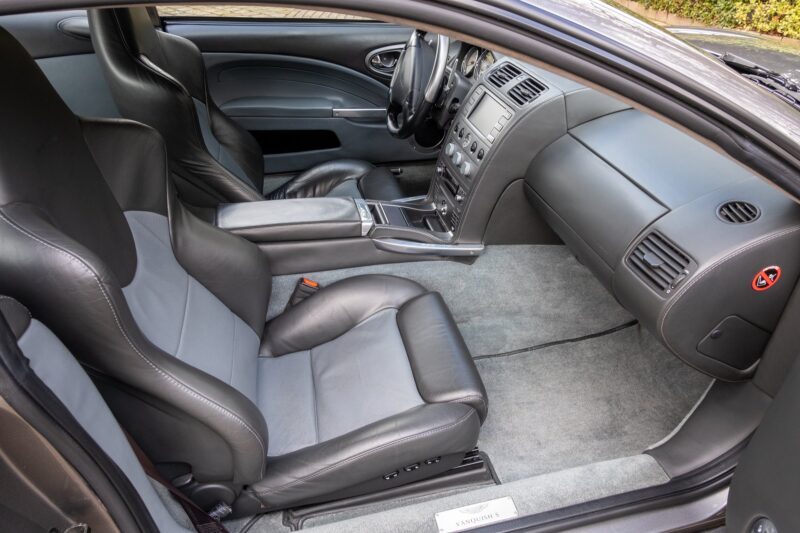 The model available here, with its gorgeous Tungsten Silver metallic paintwork and gorgeously sumptuous two tone full grain leather interior, really is a cracking example of the marque. Mechanically speaking too the car wants for nothing. With a factory stainless exhaust and high performance brakes this Vantage S is the tip of the spear, at the cutting edge and on top of the pile. Well, you get what we're trying to say, it's truly fantastic in every regard.
Even if you're not an Aston Martin fan you can't deny that these are five very special vehicles indeed and Car & Classic is delighted to be able to offer them for auction. Trusted by thousands we remain the cheapest and safest way to buy classics online, whether that be in the UK or Europe, so get your bids in then sit back and let us do the leg work. Oh and good luck!