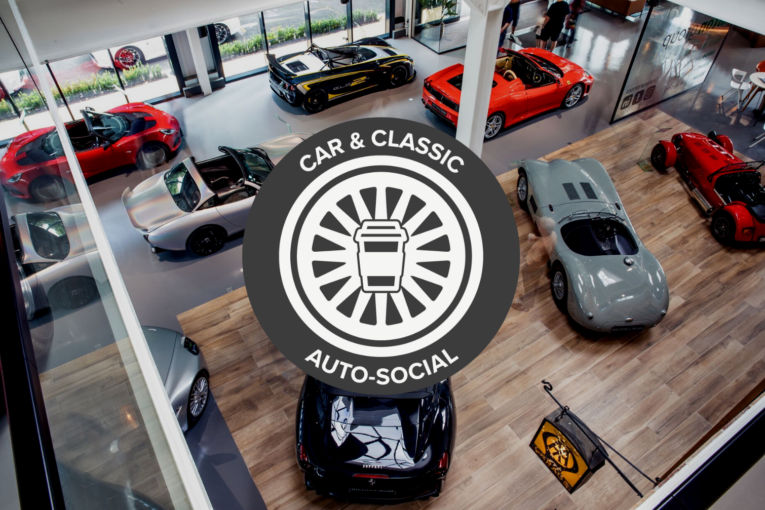 Hosting your very first classic car event is a daunting experience. What if nobody shows up? What if the weather is shocking, putting people off from bringing their shiny classics? And perhaps the most important factor to consider – what if we run out of bacon?! There are myriad pitfalls to navigate but as we saw with the inaugural Rover Social last year, it can be done, and it can be done well. Thankfully our attempt very much hit the bullseye and our first ever hosted event, the Car & Classic Auto-Social at The Classic Motor Hub (which you can read all about here), was a raging success, thanks mostly to those of you who attended and made it such a special day. Giving back to this wonderful community and receiving such a warm response definitely gave us the feels, so to speak and the only downside is the fact that we unfortunately couldn't offer more places, which is why we've decided to do it all again!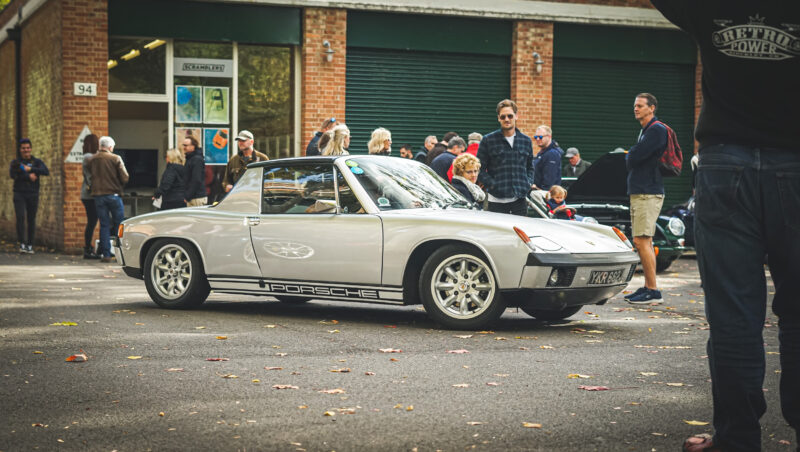 This time we're heading over to Bishop's Stortford in Hertfordshire for another round of cars, coffee and conversation on Saturday the 18th of February. Not only is this quaint historic market town the birthplace of whiny pop warbler Sam Smith and controversial diamond monopolist Cecil Rhodes it is also, and more importantly, home to dedicated classic car service and restoration experts Hilton & Moss who have graciously agreed to host our second Auto-Social at their bespoke, newly rebuilt facility.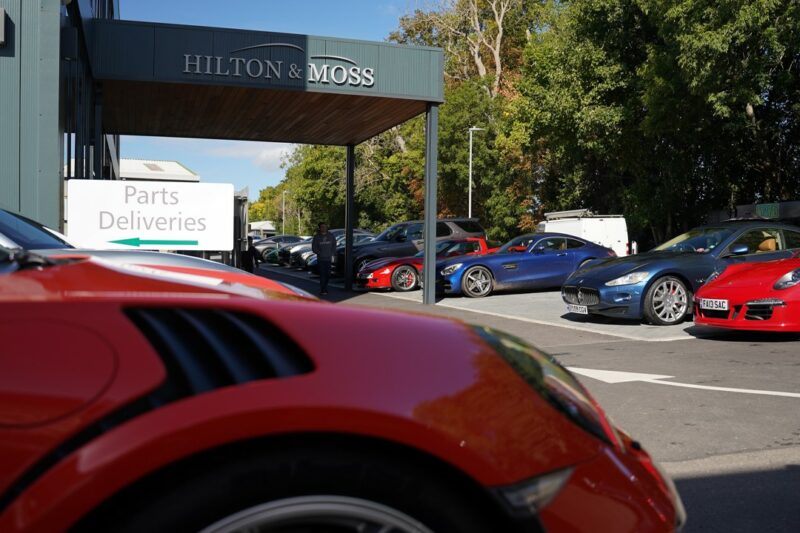 For those that aren't familiar with the name, Hilton & Moss provide restoration, service, sales and storage of luxury, classic and performance cars all on the one site. It's belt and braces  for all of your classic car needs and we're delighted to be able to utilise their space for our second shindig. Founded in the early 2000s alongside Hilton Coachworks by managing director Peter Hilton, who began a body repair business from his parents' double garage in 1984, Hilton & Moss is a continuation of Peter's drive to provide a service that is second to none. With a passion for quality and excellence the Hilton group is trusted by many of the country's most prestigious automotive brands. Working out of its new 75,000 square foot state-of-the-art facility it's the perfect setting for the next Car & Classic Auto-Social.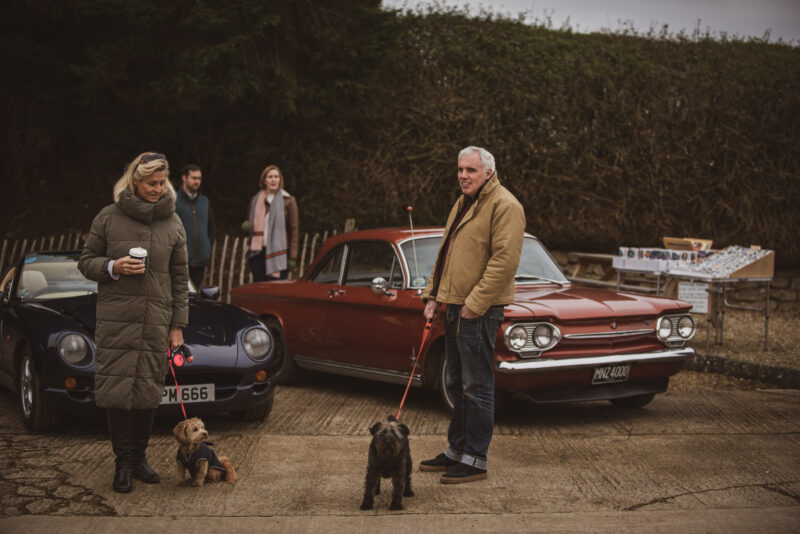 Dogs are welcome, and that goes for any rough-around-the-edges classics too…
For you wonderful lot it means another brilliant morning of classic car indulgence. Not only is there quite the collection of vintage metal up for grabs via the Hilton & Moss showroom but there's also space for 100 of your classics in the car park, allowing for a wonderfully eclectic mix of vehicles to pore over whilst enjoying a cup of coffee and a bacon butty on us. They went down so well last time we couldn't skimp on the refreshments this time around! If our first Auto-Social is anything to go by then it will be a day to remember and the sheer variety of classic conveyances that we know will be on display highlights just what a delightfully diverse bunch you are when it comes to your love of cars, bikes and everything in-between. Combine that with the beauties for sale at Hilton & Moss and other attractions, including automotive artist Illustrator Maker, who joins us once more and we're in for a real treat.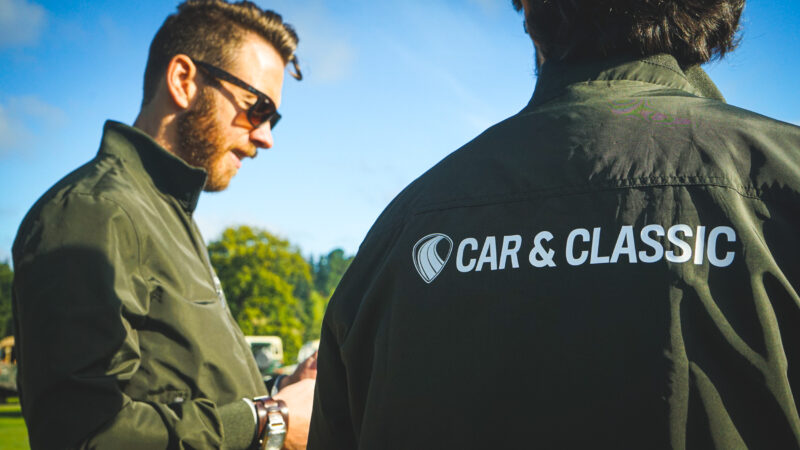 Again, we'll be on hand to chat about all things Car & Classic so if you're thinking of selling we can advise you on the best way to do so, whether that be via our classifieds or online auction platform. Or if you just want to shoot the breeze and wax lyrical about the Aston Martin V8 Vantage we'll be more than happy to oblige. As before, entry is completely free but numbers are limited so to be in with a chance of a ticket you'll need to apply here. Entry is strictly on a first come, first served basis but first refusal will be given to those unlucky folk who applied for tickets last time but missed out due to capacity having been reached.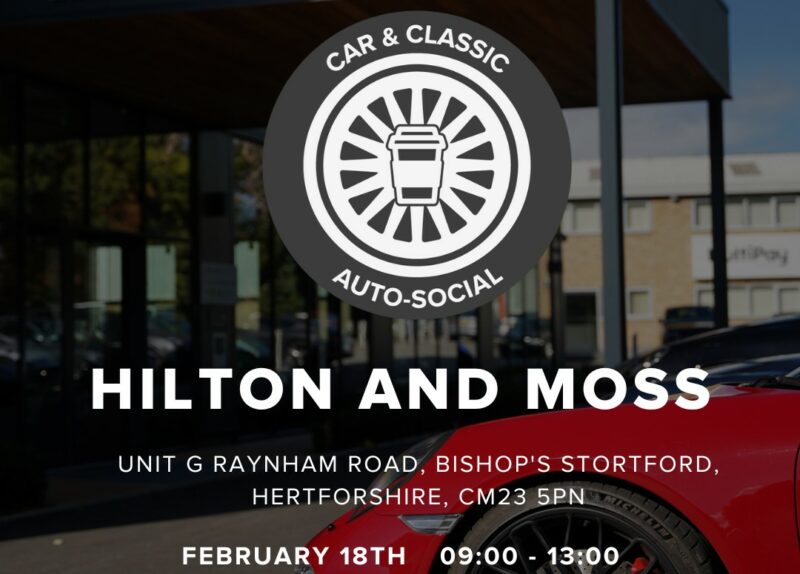 We'll be getting the show rolling at 9am on Saturday the 18th of February so if you want to come along and say hi just take a quick moment to express your interest by filling in this form and we'll be in touch. Hopefully we'll see you there for more classic cars, cracking coffee and a good old chin wag.