Bulldog BDX – Product Review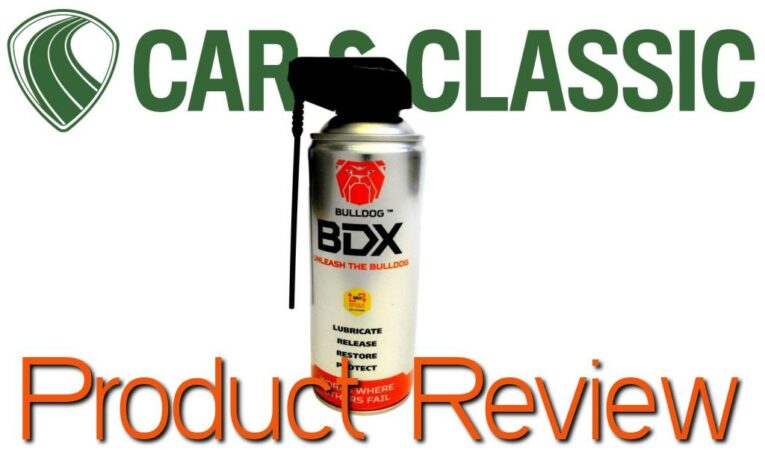 There is nothing more frustrating that finding your nuts are stuck. No, get your mind out of the gutter, we're referring to nuts as in nuts and bolts. In fact, we're talking about bolts, too. And screws, and any other sort of fixing for that matter. You know the ones we're talking about. You look, and there is corrosion. You tentatively put a spanner or wrench on them and you think 'this is going to break' and then, well, it does. Bringing about hours of faffing with the stud extractors or the grinder. Hateful. A seized fixing can make a ten minute job a ten hour job. What you need is a good penetrating fluid, something that will creep into every crack and crevice (again, mind out of the gutter, please) and work to free up what was once stuck. You need Bulldog BDX, then.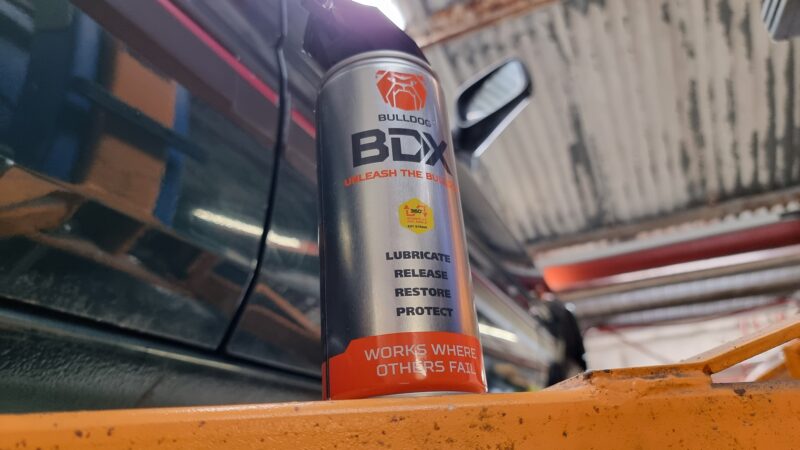 When it comes to penetrating fluid, you might think of the stuff in the yellow and blue can, or the red and black one. Don't. Instead, turn your peepers on Bulldog BDX in the silver and orange can. This is one of those things you'll buy, then wonder how you lived without it. Favoured in heavy industry, with girders and beams and rivets and other massive things, Bulldog BDX has become, somewhat ironically, a hugely popular trade secret. It can penetrate the seemingly impenetrable and as such, has started to find a home in the world of automotive. And rightly so.
The Product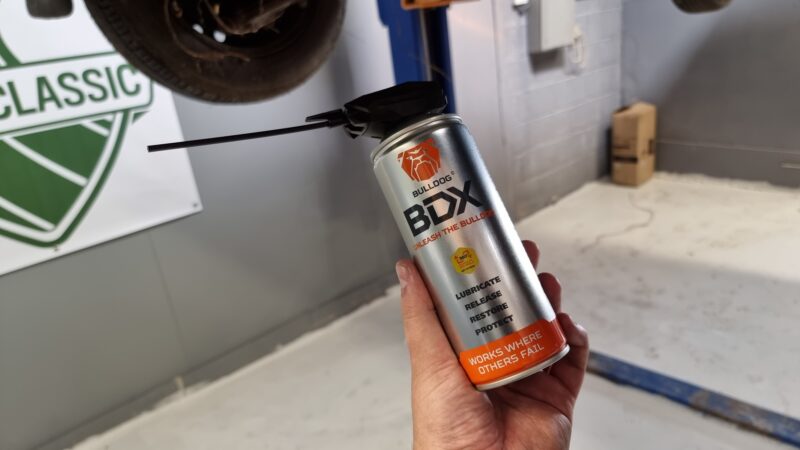 The Test
As ever, this is something we have been testing for a long time, as it is part of our garage arsenal. We were put onto it by the guys at Bad Obsession Motorsport and we haven't looked back. To use it, Bulldox BDX is no different to any other spray penetrant you may have used. There is a fixed nozzle, paired up with a fold-out tube that allows you to get into tight spaces. The only issue you're going to have is that you'll go through your first can quickly, as you'll use too much. Old habits learned from lesser products, you see. Get used to not dousing everything in Bulldog BDX and you'll be set. A little goes a long way, and in the restoration of our 800 Vitesse, which had been subject to miles of salty roads, Bulldog BDX came up trumps every time. Bumper bolts, panel bolts, fixings for suspension and the like – all were freed up. Parts that hadn't seen a spanner in decades. Impressive.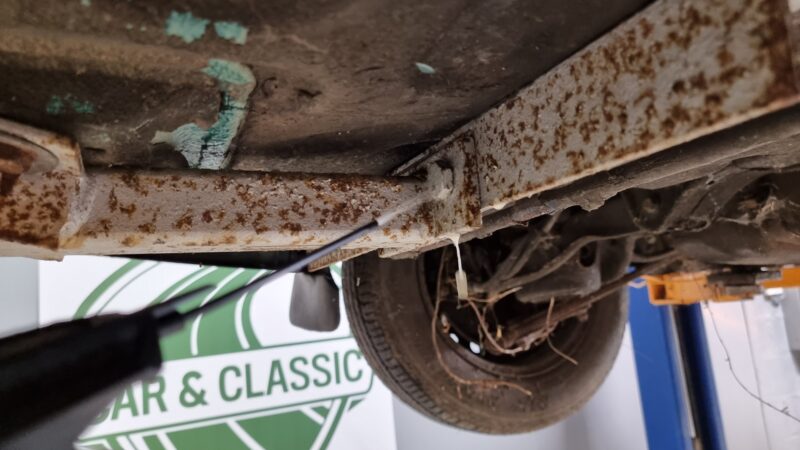 The Result
It just… works. As mentioned above, a little goes a long way. Leave it to soak (the bigger the fixing, the longer you wait) and then have at it. It's remarkable what it can free up. Some of the tighter fixings needed more spray as we wound them out, but that's to be expected. The only fixings it failed on were those on thin metal, which gave way under the torque. By and large though, there has been very little that Bulldog BDX hasn't been successful with. Furthermore, the fluid coats the metal, protecting it from rust. It inhibits rust, it won't damage rubber parts and it won't stain. Perfect, really.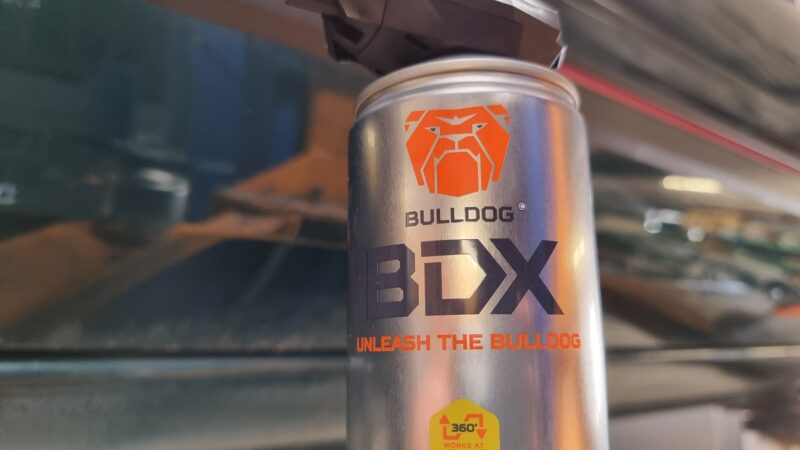 The Verdict – 5 out of 5
There simply isn't – in our experience at least – a better penetrant. Short of getting the hot spanner out and turning your stuck fixings into a liquid, there is no finer solution. Spray it on, let it soak for a bit, then bust out the spanner. Will it free every fixing? No, some stuff is just too corroded. However, no penetrating fluid will work harder and give you more of a fighting chance than this. Not even 'old faithful' in the blue and yellow can. Plus, if you want more proof, or just want to see what they're all about, Bulldog BDX is pretty active on Twitter, and will be more than happy to offer advice or information.