Daily Driver – Five Classics You Can Use Every Day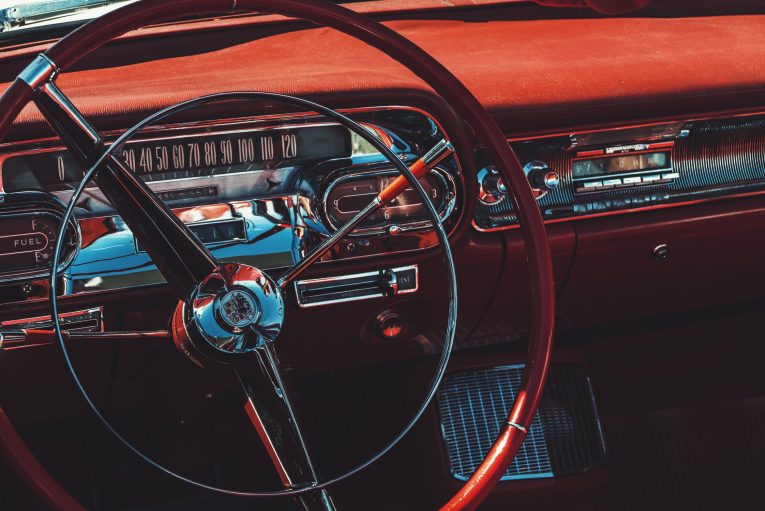 There's that common misconception that classic cars are only to be used for village fetes, Sunday car shows, or at whatever's going on at the NEC this week. Basically, some people like to think that classic cars are only for occasional use.They're toys, they're something for the weekend. In reality though, that couldn't be further from the truth. Cars, irrespective of age, are machines, and machines are built to be used. 
Of course, we're not suggesting you use a Bugatti Type 35 to pop over to Tesco, or a Miura for the school run. There are cars that we should make an effort to preserve. However, within the rich, diverse and exciting world of classic cars, there are many that will quite happily stand up to the rigors of daily life. In most cases, the cars will enjoy it, it keeps the juices flowing, so to speak. A running, driving classic is a happy classic. 
With that in mind, we've drawn on our own experience, had a look at what's for sale on Car & Classic and we've come up with five suggestions to get you started. This isn't a definitive list, of course. There are many more to choose from. But these five represent some sure-fire classic 'daily driver' options. 
The W124 E Class Benz is such a formidable force in terms of reliability that people often forget they're bona fide retro cars. For many, the W124 marks the final car built by Mercedes-Benz with a true dedication to quality and as such, longevity. Get in one today, and while it might be lacking modern tech, it will bowl you over with an impressive feeling of sturdiness and solidity. The W124 is a tank of a car, and as such, it can mix it with modern traffic quite happily. Buy an estate version and you will have a car so practical and useful it makes a Swiss Army Knife blush. 
You may remember that we bought one for £100. A 202,000 mile relic that had fallen on hard times. It's a '91 230E, and while it needs some love in terms of its aesthetic, there is no escaping how solid it is. We've done the MOT work, so now it's on the road. It was easy to work on, it didn't cost a fortune to fix and parts were easy to find. We're now using it every day, and it's a joy. It cruises so well, it starts every time, it's outrageously comfortable. It is the perfect daily driver. And ours was £100. Imagine how good a W124 will be if you spend a couple of grand on it? 
How about something for the younger fans of classic cars? The Mk2 Golf is extremely reliable if looked after, plus it still carries with it some serious cool points. It's comfortable, it's economical and it's incredibly practical, making it a perfect contender for daily driver duties. Plus, there is a massive aftermarket for the Mk2 Golf, meaning that parts are plentiful, as are specialists who will be able to help keep your trusty old Golf on the road. 
Then of course, and this is where the Golf will appeal to younger drivers, that vast aftermarket is not just full of standard parts. There is a seemingly unending world of kit out there that will allow owners to build the Golf of their dreams. From handling upgrades, wheels, brakes, interior and more, there is nothing on a Golf that can't be upgraded. This is a classic you can use daily, and one that you can build into a car that's as unique as you are. And what's not to love about that? 
Hopefully you will have seen our latest video, in which our Editor and his good friend Rich take an old Volvo 240 from Bristol all the way to Gothenburg in Sweden? You might have looked and thought 'yeah, but that car's a cherished example' and to a degree, that's true. But it's still got 125k on the clock. It's not a low-mileage show queen. It's in outstanding condition, and wants for nothing, but that's how any old car should expect to be treated. This car is still a workaday machine that has to earn its keep. 
The Volvo we used was only £1,900. And while it's had some suspension and exhaust work, it's still largely standard. On that trip, in which we covered some 2,500 miles, that old Volvo never missed a beat. All we had to do was put fuel in it, that was it. A car like this would think nothing at all of being used on a daily basis. Heck, it would love it. Some classics are so rare that they should perhaps be kept hidden away. Others though, like a classic Volvo 240, live to be used and driven. Buy one of these and it could well be the last car you ever need, especially in estate guise. 
Yet another German car here (is there a trend forming?) because they build them so well. This time, it's a BMW, namely the E34 5 Series. This was a car that was properly engineered, it was exquisite to drive and it was and still is a real looker, too. Built for executives that needed to munch many an autobahn mile, the E34 is a car that was built to be used. 50/50 weight distribution, rear-wheel drive and a range of impressive (apart from the 1.8) engines meant it was a car that would soothe on the straights and excite on the twisty stuff. Just a brilliant car. 
The ideal one to go for would be a 525i Sport or SE. You get a nice amount of spec and the engine is just right for the car. That said, the 3.0 V8 is a hell of a thing, but for daily duties a 3.0 V8 may be slightly overkill. Though saying that, don't underestimate the six-cylinder 2.0. It might not be a rocket ship, but it's incredibly smooth and if you drive it sensibly, somewhat frugal, too. As with the Volvo and Mercedes-Benz in this list, the state offers maximum practicality, though being a BMW, it's not called an estate, it's a Touring. Prices are on the up though, so buy one now while you still can. 
What? Stop laughing. The Mini of old is actually the perfect car for today. The world in which we live in is busy, it's brimming and it's chaotic. The Mini is the perfect automotive tool in which to navigate the madness of modern life. It fits in the smallest of parking spaces, it's delightfully frugal and, well, just look at it. It's adorable. Look how happy Suzi Perry (no, really) is to just be near one. That's the power of a Mini. Plus, and this is the big selling point, there is nothing nearly as fun to drive as a Mini. The rubber suspension gives it a cheeky bounciness as it bimbles along, but also serves to keep it flat and focused through the bends. It was and still is a riot to drive. 
Plus, much like the Mk2 Golf mentioned above, there is a vast aftermarket industry based around the Mini. Keeping one running today is probably easier than it was back in '59. The specialists out there are passionate and proud of the Mini, and they will do whatever they can to help Mini owners out. Service and repair parts are readily available, as are myriad upgrades and customisation parts. The modern day Fiat 500, with its colours and stickers, has nothing on the original Mini. And in today's busy world, it's nice to stand out. A Mini will make that happen for you. Just be sure to spend a few quid on some proper, decent rust-proofing!