Nuts and Volts – Five Classics Ripe for Electric Conversions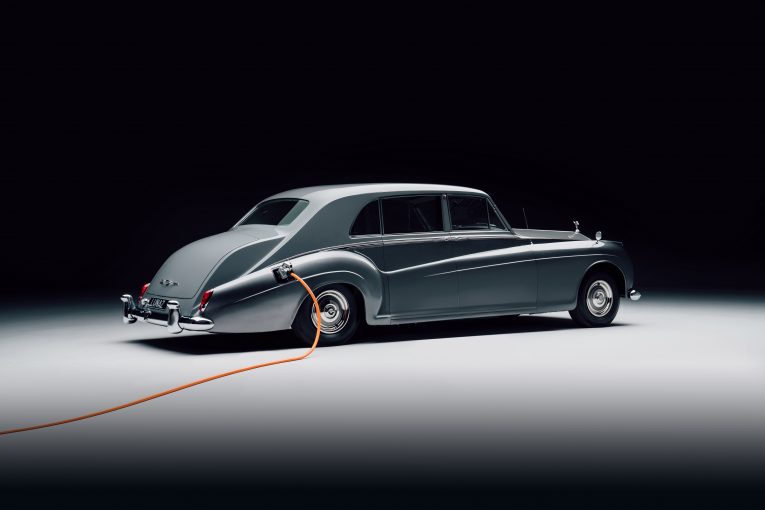 The electric revolution is well and truly upon us, and while it poses no real threat to our classics, there is no escaping the fact that the conversion of classics to run on AA batteries is indeed big business. Companies like Lunaz, for example, are making a compelling case for electrified classics. Then there is the work of Swindon Powertrain and others like Everrati who are doing incredible things with the Porsche 964. Classic EVs are a big deal. And while I'll be the first to hold my hands up and say that in the early days, I was against the notion, there is no denying now that the market is opening up and more appealing options are appearing. My grievance was and to an extent, still is, with ripping the heart from a classic.
For me, the engine is not just the means of propulsion, it's an intrinsic part of the car's soul. But, having had a few years to reflect, I've come to realise that in some cases, an electric means of forward motion creates a compelling argument. Not every old engine was a good one. Admittedly, I'm still not a fan of yanking the twin-cam straight-six from an XK140, nor would I ever suggest popping a V8 in the scrap pile in the name of Greta-pleasing lithium-ion. However, there are some classics that were almost let down by their engines. And with that in mind, I have come up with a list of five classics that as of yet are to be touched by the hands of the battery gods. Cars that, in my humble opinion, would actually suit the silent glide of an electric motor or two. Be sure to let us know what you think – am I on to something here, or should these cars be left well alone?
1) Rover P6
No, not the V8 model. The Rover V8 is a glorious thing and should be celebrated at every given opportunity. The inline-four engines, however, I could sacrifice. The P6 is a car famed not for its engine (V8 notwithstanding), but it is famed for the way in which it rides. A soft, supple, cosseting ride that can make some modern luxury cars blush. Imagine this outstanding ride quality when paired with the silent glide offered by battery power. It would be akin to driving some sort of magic carpet, but one built under ongoing strike action, not a loom. It would be the most effortless of cruisers, something that would never fail to be a welcoming prospect to drive. Plus, the P6 was seen as a car from the future, so the inclusion of cutting-edge 21st century tech is somewhat fitting.
2) Citroën DS
Like the P6 above, the Citroën DS was and still is a car more famous for its style and its ride than for its engines. In fact, I'll stick my neck out here and say the stock engine of the DS was fairly rubbish. Not a bad engine – it could shuffle the car along after all – but not a refined one. It was a noisy old thing, it was lacking in finesse and it was fairly basic to boot. Yank it out and throw it on the scrap pine and instead, fit some motors and a battery. Clever engineering should see to it that none of the DSness is lost. You could get the suspension working on electrically driven pumps, which would be a must. Then you would be presented with a silent, smooth machine that would almost literally glide everywhere. It would be a wonderful car to convert.
3) Mercedes-Benz W123
Mercedes-Benz never really fitted an exciting engine to the W123. There were good engines, of course. The straight-six models are excellent. The four-bangers though, and the diesel, ugh, they're less than appealing. So why not throw them in the bin in the name of an EV conversion. Like the cars mentioned already, the w123 has a fabulous ride. It's also a fiercely sturdy machine, meaning it would be more than capable of taking the battery weight and so on. It could be a wonderful conversion. You could even look at doing a TE estate version. That would be the ultimate in sustainable, zero emission family transport.
4) Fiat 500
If we're not careful, future urban areas are going to be a dull spectacle on the car front. Awash with the whites and metallic greys of Leafs, Zoes and endless Musk Mobiles. What cities need is something small, nimble and of course, zero emission. So how about a classic Fiat 500? The Mini has already proven to be a popular EV conversion, so it makes sense to go the same way with the 500. It's a featherweight, so would need a motor no bigger than that of a Scalextric car, and the battery wouldn't need to be big. 100 mile range is all you'd need if it's going to be a city car. Shorts trips, regular charging, no need for massive batteries. This is a future I can get behind.
5) Ford Capri
Come on now, you know this makes sense. The Ford Capri would be a belter with some volts going to the rear wheels. The Pinto was a sturdy engine, but it was hardly the last word in performance. In fact, the V6 cars could be converted too, as they were a bit nose heavy and still not all that fast. A Capri with an electric powertrain could be a seriously fun machine. Rear-wheel drive, plenty of battery range for some long, spirited drives, and with some added upgrades to brakes and suspension. This is my favourite EV idea, it could be the electric car you always promised yourself.