Have You Ever Heard of – The De Tomaso Guarà?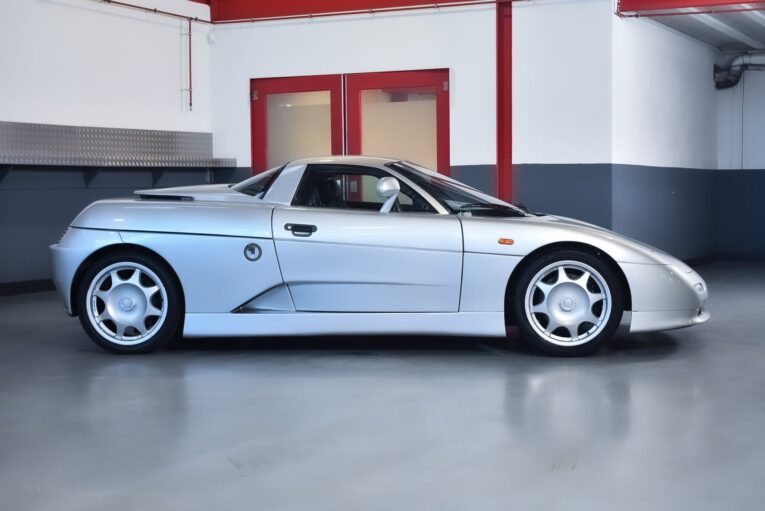 We're sure the vast majority of you have heard of the Pantera. No we're not talking about the influential American heavy metal band, we're talking about the De Tomaso Pantera. A '70s brute of a sports car that many of us here at Car & Classic have a bit of a soft spot for. It was De Tomaso's most popular model, despite the Italian manufacturer only actually building a shade over 7,000 of them. Paltry numbers in the grand scheme of things but it was, in fact, the third car produced by De Tomaso and it immediately overshadowed any of its previous output, not to mention the other models in the company's canon, including Argentine-born founder Alejandro De Tomaso's final project: the Guarà, like the one we have available via our auctions platform here.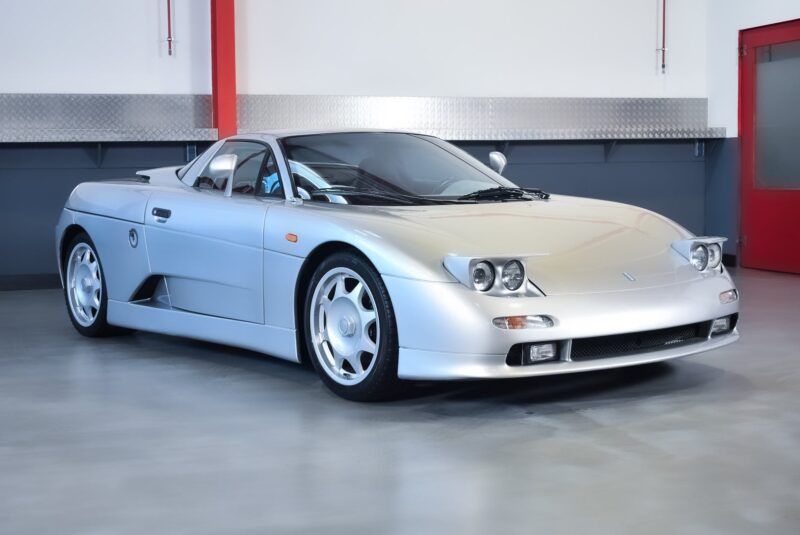 De Tomaso was never a particularly secure company, at least not compared to some of the more established sports car brands during its tenure. It always seemed to be flying by the seat of its pants, never quite establishing itself as a major player and producing cars in limited numbers and rather sporadically. Its fortunes were bolstered at times by outside cooperation – not least from Ford who invested heavily in De Tomaso, leading to the creation of the iconic Pantera – but also with help from the Italian government who assisted De Tomaso in acquiring Maserati in 1976, rescuing the failing company from bankruptcy. And while the Pantera was a success and proved fortuitous for De Tomaso and Ford, production officially ended in 1993. Alejandro then turned his attention to producing a follow-up, something race-inspired that would be a worthy successor to the Pantera.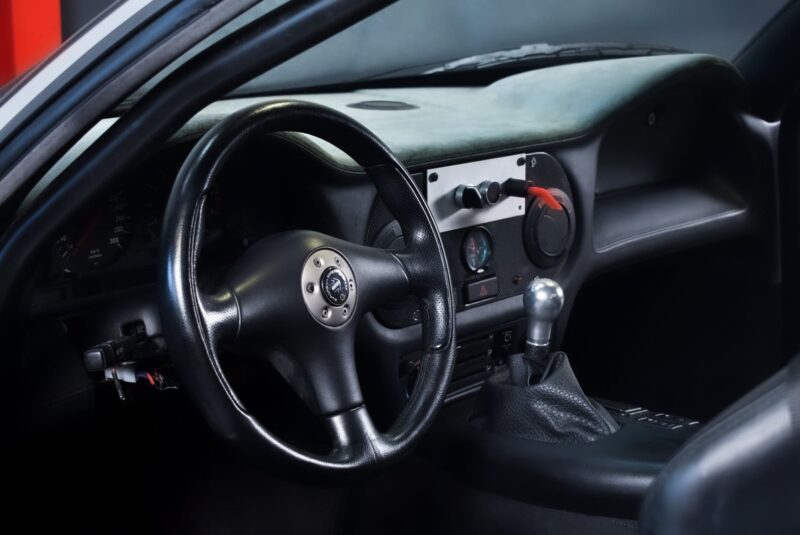 Racing had always been in De Tomaso's blood and was a passion from an early age. While in his twenties he competed in various races, including the 1954 1000km of Buenos Aires in an Alfa Romeo, winning his class in the same competition a year later driving a 2-litre Maserati A6GCS. Moving on to OSCA sports cars in '56 De Tomaso made his Le Mans debut two years later piloting a 750cc OSCA Sport and would even compete in Formula One. But it was in 1959 when the frustrated racer, stymied by the limitations of the cars he was driving, decided to take the bull by the horns and design and build his own mid-engined road and race cars, beginning with a Formula 2 'monoposto', powered by a DOHC 1.5-litre OSCA engine.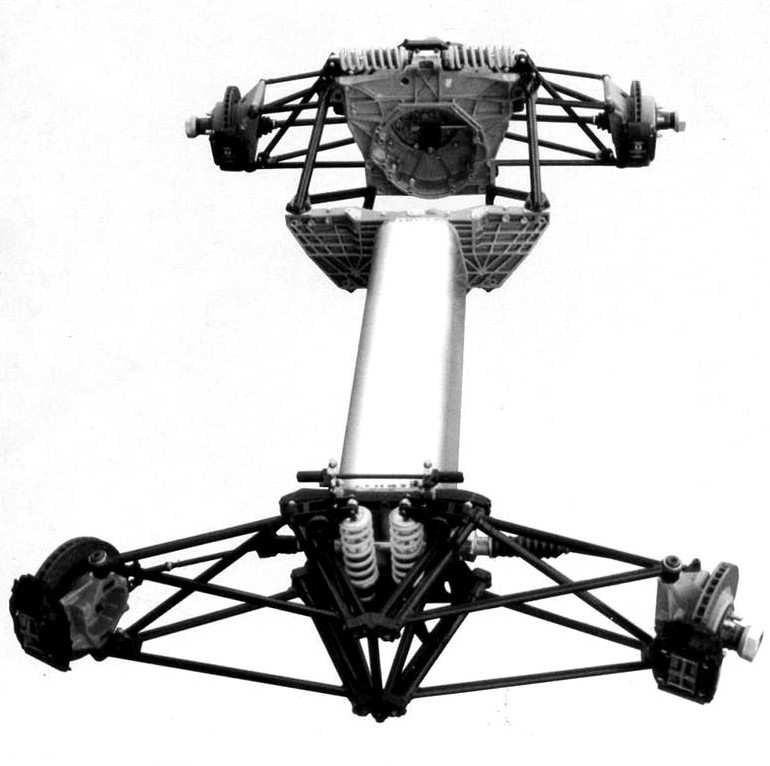 And it was this racing heritage and experience that De Tomaso would revisit when designing the Guarà. Although based upon the based upon the Maserati Barchetta Stradale prototype racer from 1991 De Tomaso developed the car using his tried and tested methods of combining an aluminium spine 'backbone' chassis and a mid-mounted engine with lightweight alloy components. With a composite body styled by Carlo Gaino and initially only available as a coupé, the Guarà made its debut at the Geneva Motor Show in '93.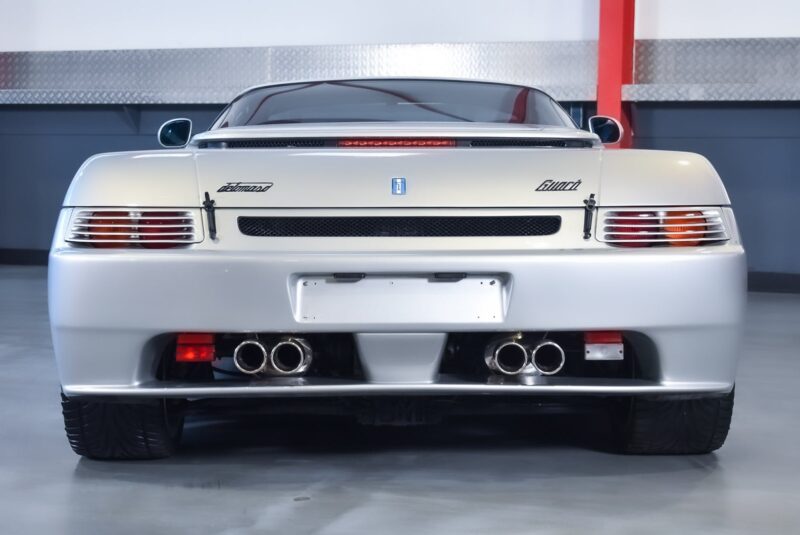 The first production cars went on sale a year later and were fitted with BMW's 4.0-litre, DOHC V8 – the same engine that was powering the 540i and 840ci at the time. It was a smart choice by De Tomaso because being an all-aluminium unit it helped to keep the weight of the Guarà down. Mated to a six-speed Getrag manual transmission driving the rear wheels it was basically kept stock, producing around 280bhp. Later, post-'98 cars came with a 320bhp, 4.6-litre supercharged cast-iron block V8, the additional weight of which would basically negate any actual performance benefits.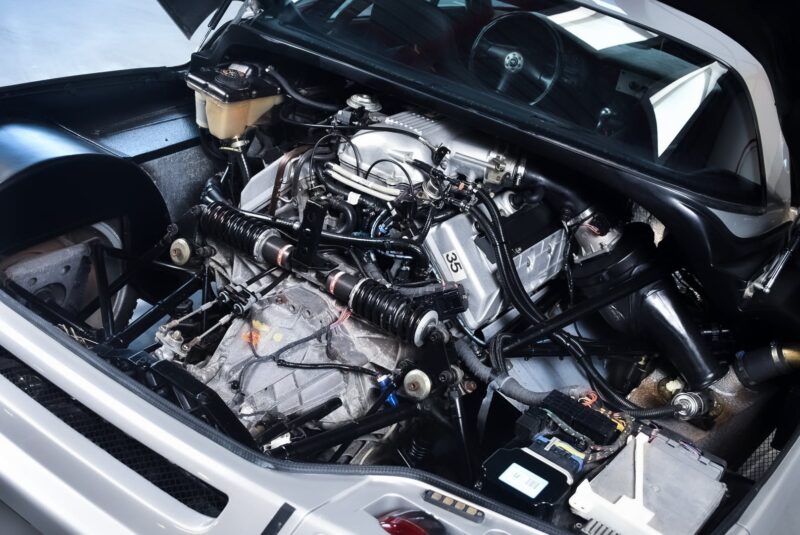 Where the Guarà excelled though was in the way it handled. Continuing his desire to build a race-inspired car, De Tomaso utilised race-spec suspension akin to Formula One cars of the time. Employing an inboard, rose-jointed shock absorber system it was a far more dynamic and quick-reacting setup that would make the Guarà incredibly precise, both at the track and on the road. The consequence of such a design meant that the car was a little broad of girth. Almost half as wide as it is long it's not exactly a town car, especially with its manual steering too, but then it was never meant to be. This was a car designed and built to perform, and perform it did. With its raucous nature and a 0-60 time of five seconds it certainly ticked that particular box. And the pop-up headlights are just icing on the cake.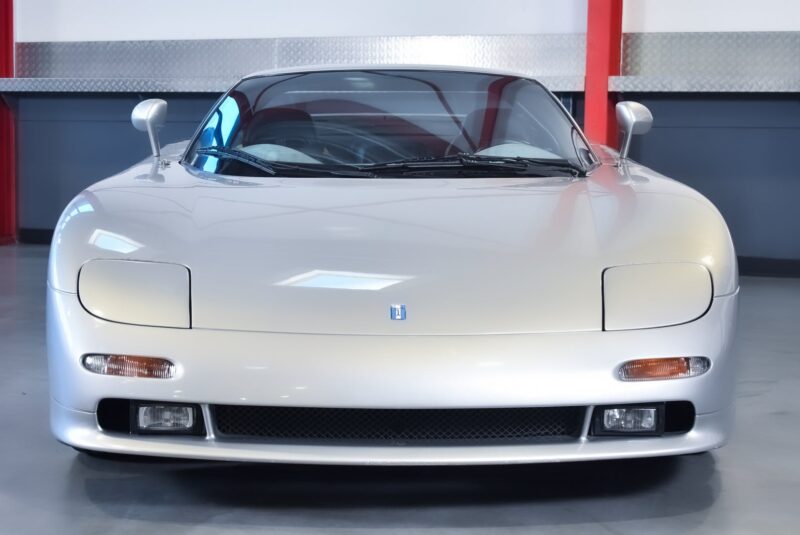 Wide, low and sleek the Guarà looks every bit the sports car it was envisioned to be and it's a fitting swan song for Alejandro De Tomaso. Arguably somewhat unrefined but that only adds to the appeal of this thing. It's certainly not for the faint of heart. It's a boisterous brute that is meant to be driven hard and if you get it right will reward you in spades – there are no driver aids here, nothing to bail you out should you get a little over-exuberant. To add to the appeal it is also ridiculously rare. With production figures rumoured to be around 50 you're not going to see many out and about, but as mentioned earlier, and as luck would have it, we have one coming to auction here at Car & Classic.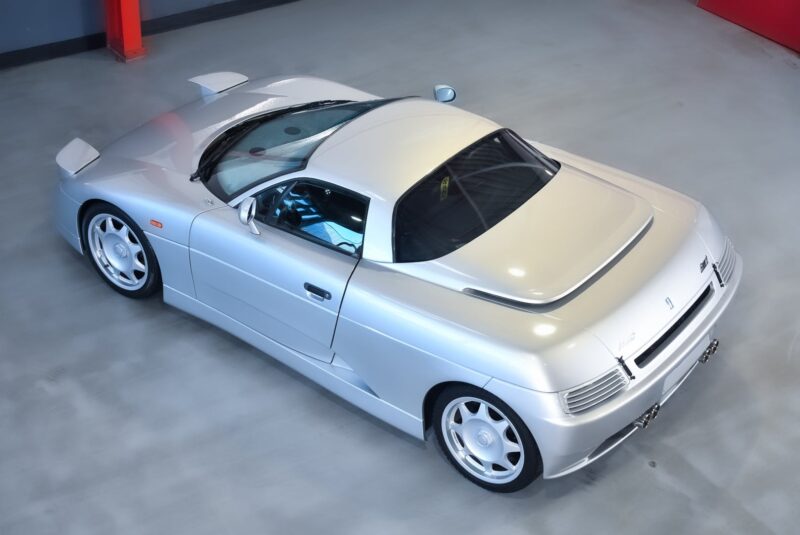 Number 25 of 38 coupés built this particular Guarà has covered less than 6,000 kilometres since new. That's just a smidge over three and a half thousand miles, which means it's practically brand new in our eyes. Equipped with the later Ford V8 it's the more powerful variant and is mechanically sound and well-presented throughout. We doubt another will come up for sale, especially in such good condition or with such limited mileage as this one, so grab it with both hands by the scruff of the neck and don't let go – in much the same way you'll drive the thing we imagine.