Have You Ever Heard of – The Lamborghini Jarama?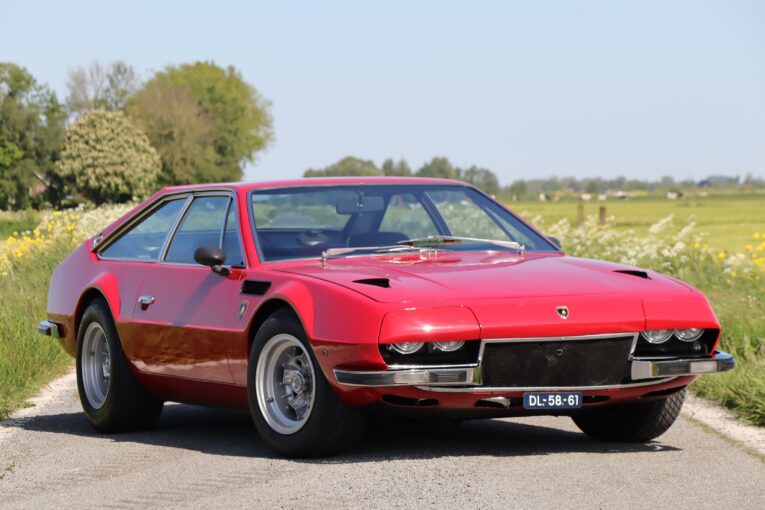 Countach, Miura, Diablo, Murciélago. Yep, we're pretty sure all of these, along with a whole host of other legendary models from the Italian sports car giant will be ringing some bells in the old noggin for a lot of you out there, but there's another car from Lamborghini that perhaps isn't as well remembered, or indeed recognised. It's a car that was built in tiny numbers with just 328 ever having been produced over its five year run so it's understandable that it may have slipped past many of you before disappearing into obscurity altogether having been overshadowed by a great many other cars, and not just those from Lambo's oeuvre. The Jarama (named after an area in Spain famous for its fighting bulls and continuing the company's obsession with the animal) is certainly one of the lesser known Lamborghinis, despite being Ferruccio's favourite.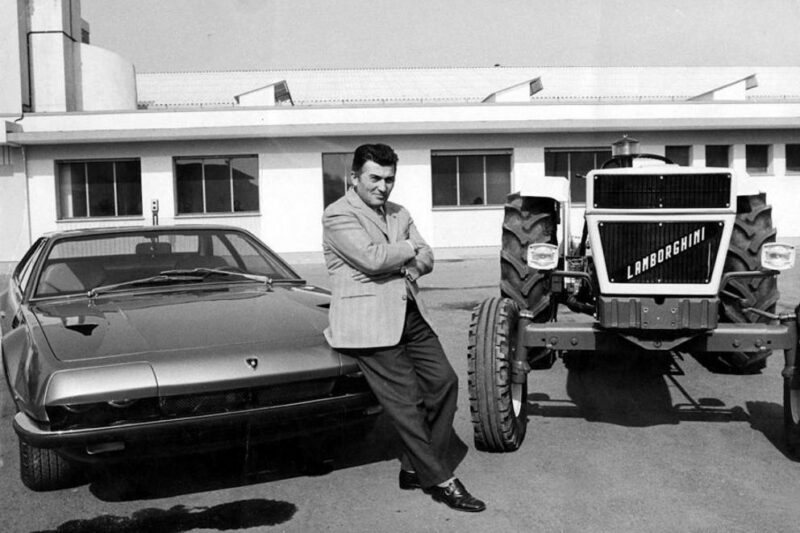 Ferruccio Lamborghini with the Jarama, and a tractor (we don't need to tell you which is which…)
Yep, the boss, founder and the auto maker's namesake loved the Jarama for its sublime mix of strong performance from the V12 engine (with a whole six Weber 40 DCOE carburettors) and its luxurious comfort. Here was a GT car conceived for the discerning gentleman driver and as such Ferruccio described the car as "the perfect compromise between the Miura and the Espada". This wasn't merely lip service from the man himself, though and his own personal Jarama S remains on display at the official Lamborghini museum in Sant'Agata Bolognese, Italy.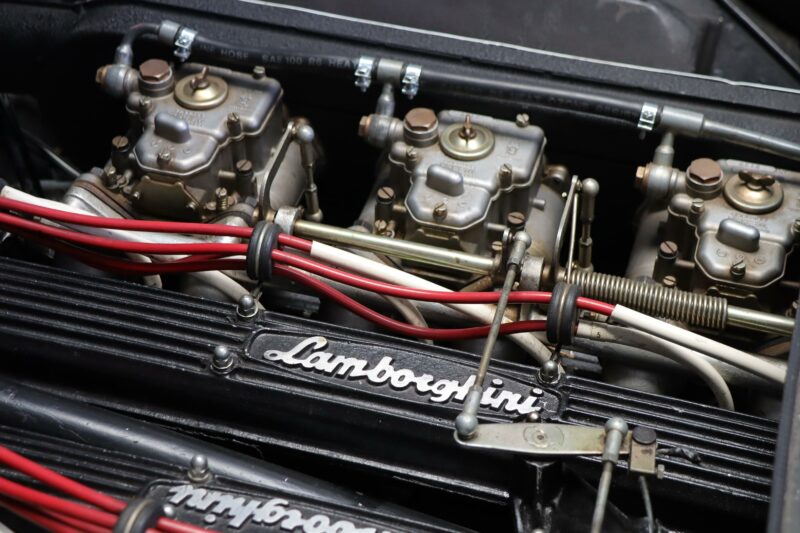 Designed by Marcello Gandini, who was working at Bertone at the time, the Jarama debuted in 1970 and was based upon the Espada chassis, albeit a shortened version and was very much stylistically in line with other sporting models at the time. Powered by a 3.9-litre iteration of Giotto Bizzarrini's formidable V12 and mated to a five-speed manual gearbox it pushed out around 350bhp for a 0-60 dash of 5.3seconds and a top speed of almost 170mph.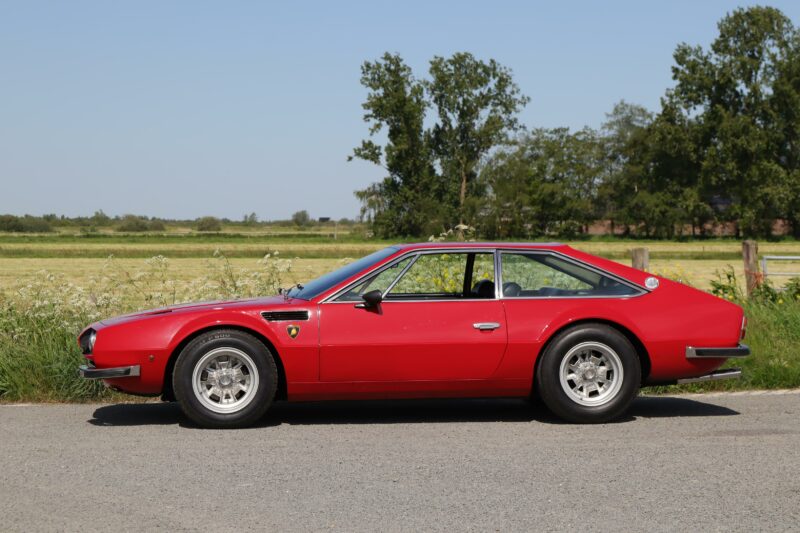 But the Jarama wasn't intended to be a big shouty beast, although the performance wasn't exactly paltry by any means. The car was built as a luxury cruiser, an elegant and comfortable, yet powerful 2+2 and as such it remains a magnificent, if criminally underappreciated entry in Lamborghini's long and distinguished automotive canon.
For those that wanted more legs out of their Lira there was the Jarama S, unveiled in '72. Thanks to some engine fettling, including improvements to the cylinder heads, carburettors and exhaust, peak power was elevated to 365 horses. Some exterior design tweaks were also implemented with the addition of a hood scoop, vents in the front wings and relocated indicators, as well as new wheels with a five-bolt hub pattern.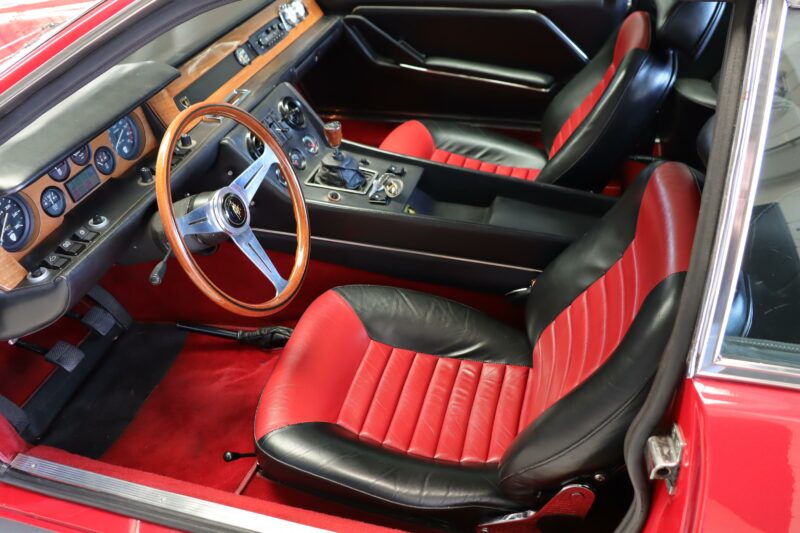 The interior also received a makeover with a redesigned aluminium dashboard trimmed in aluminium and improved rear seats. Switches were relocated to the centre console and power steering was fitted as standard, along with removable roof panels. A Chrysler TorqueFlite automatic gearbox was also offered as an option. Of the 328 Jaramas produced, 152 were S models.
That leaves just 176 original Jaramas and it should come as no surprise to any of you that at the time of writing we just so happen to have one such example for sale via our auctions platform here at Car & Classic. The car in question is a later iteration of those early cars before the introduction of the S and has had just two owners from new, the last of which being the custodian for 28 years. Extensively maintained this Jarama comes with an extensive history file to boot.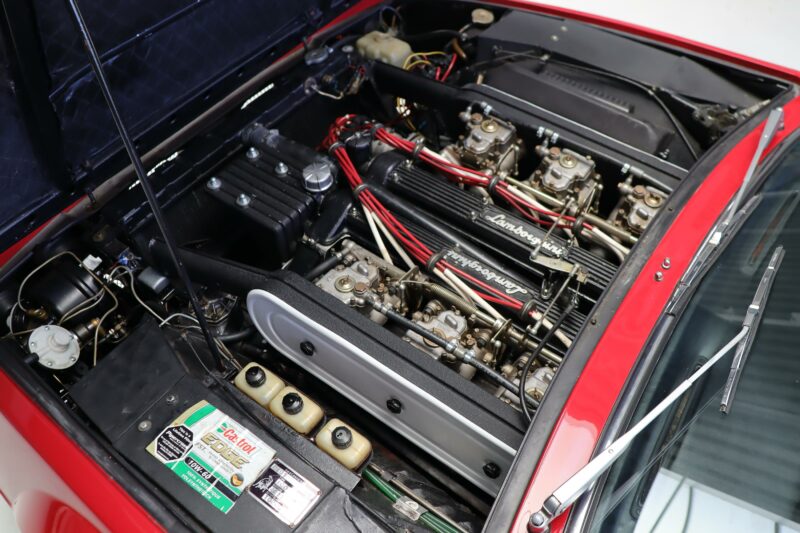 Treated to a full factory restoration in '91 the car still presents impeccably, testament to the care and attention lavished upon it by its two careful, loving owners. Not only that but the iconic V12 engine under that beautifully styled bonnet underwent a full rebuild in 1997 and has covered a mere 25,000kms since. Don't worry, we've done the maths for you: that's just 15,500 miles. Treated to new pistons and timing chains, as well as a brand new clutch, radiator and starter motor, the mechanicals of this particular Jarama are spot on. Zero defects. The only deviations from the original factory spec are an electronic ignition system and twin vacuums – one for each cylinder bank – with dash-mounted dials. Both worthwhile upgrades in our humble opinion.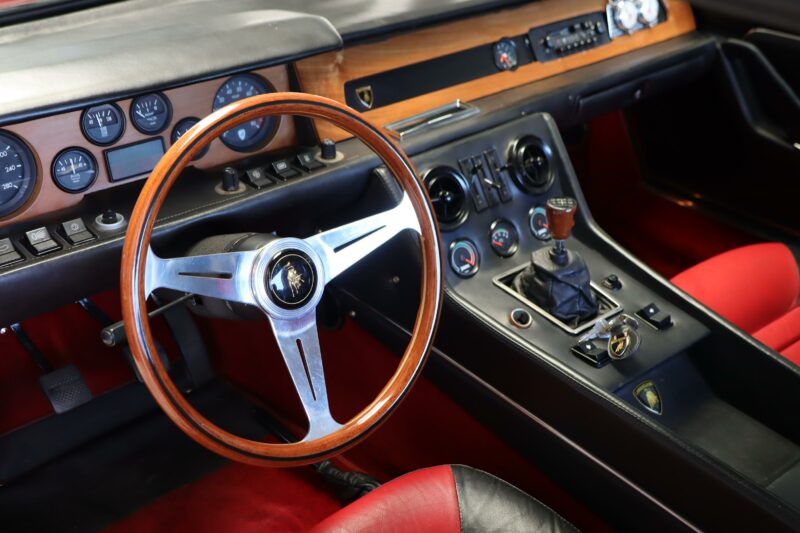 Similarly the gorgeous red-tinged interior is in superb condition throughout and remains beautifully original, even down to the factory tool kit bundle) with only the addition of a pair of non-standard but tasteful Heuer passenger-side stopwatches adding to the vibe in the cabin. Just take one look at that wood-rimmed steering wheel and tell us you don't want to immediately climb in behind it. Exactly.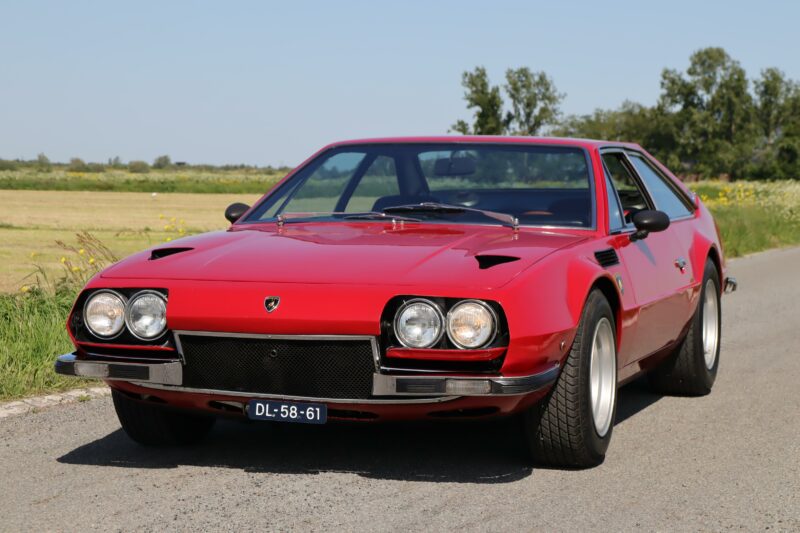 The Jarama isn't a lairy brute like say, the Countach. This is a refined grand tourer and that was exactly the intention. Combining the practical prowess of the Espada with the agile, sporting credentials of the Miura the overall sum of the Jarama is greater than its parts so the next time Lamborghini pops up in conversation at the pub be sure to pour one out in remembrance for the Jarama. If it was good enough for Ferruccio himself then well, time to get bidding, no?