Honouring Ford's Bryan Wingfield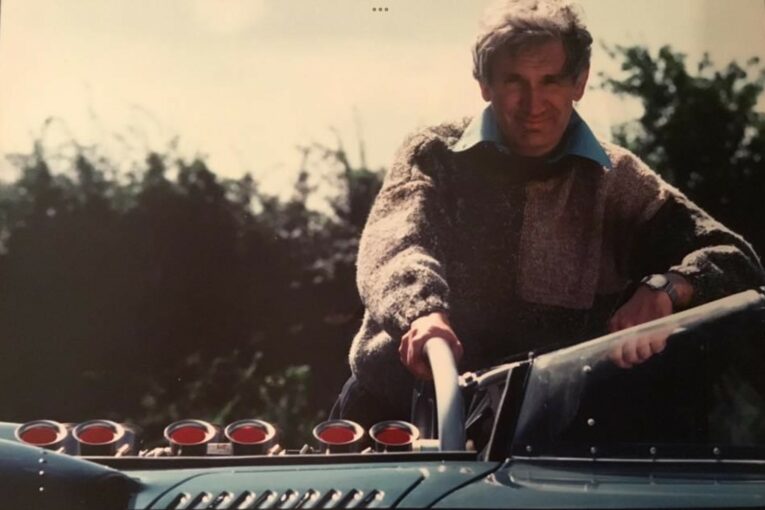 Many of us can trace our passion for classics back to a certain point in time. Maybe it was a particular car or bike that sparked something deep within the soul, or perhaps there was one particular person that fuelled this love for all things internal combustion, like Bryan Wingfield did for his daughter Kate. Personally speaking, for me at least, it was my dad, too, as I'm sure was the case for a lot of you reading. Continually fixing, tinkering, cleaning and polishing he was a perpetual inspiration and the pure, unadulterated exuberance and unfiltered joy that he derived from cars and bikes was truly infectious. It's the reason I do what I do and even the words I'm writing here now have a direct correlation to that passion that he shared, whether on purpose or merely by osmosis, and I'm forever thankful to the man, as those are to Bryan who have been lucky enough to meet him.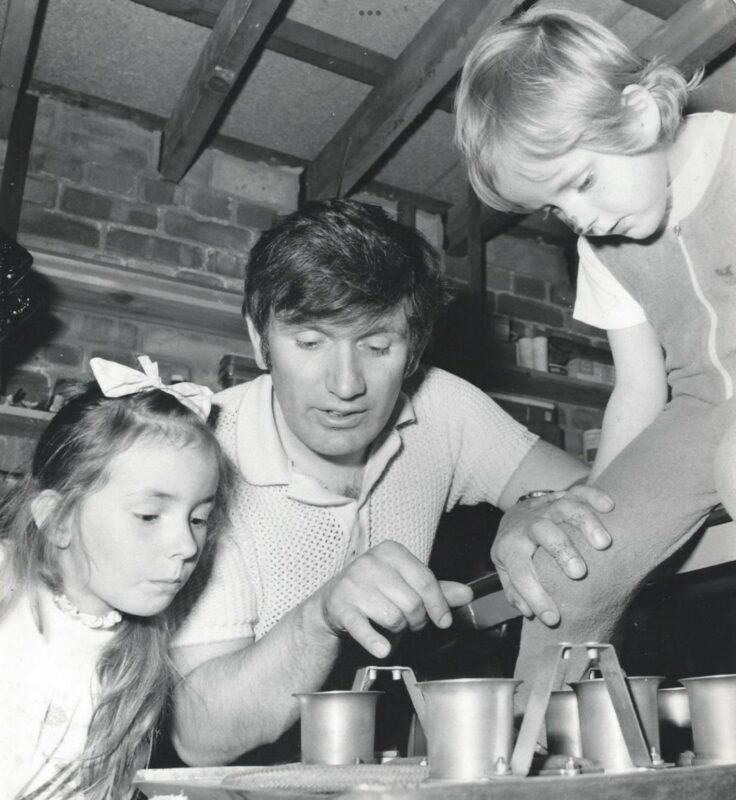 GT40 tinkering with Bryan and his two daughters
Sadly my father was diagnosed with dementia later in life and was taken from us far too early so the story I'm about to relay to you is one that is very close to my heart and although this isn't about him, the parallels I can draw to another inspirational and far more esteemed automotive legend are as clear as day.
Anyone au fait with the legendary Ford GT40 will no doubt be very aware of the name Bryan Wingfield – an inspiring, respected and admired engineer, husband, father and all round good egg. In fact, go and Google Bryan Wingfield and GT40 just for some context and you'll begin to get an idea of what we mean.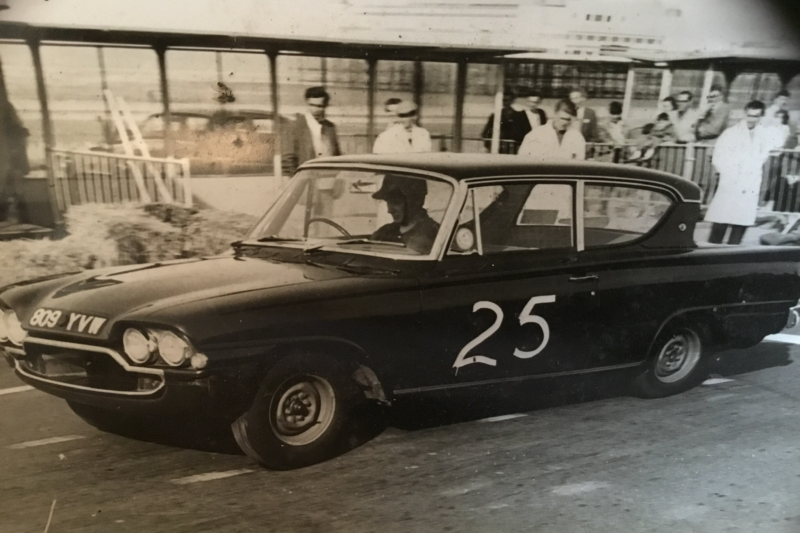 A better engineer than racing driver Bryan still liked to compete, going as far as running a team of Ford Anglias and Consul Capris with a friend in the '50s
Before becoming forever associated with that most legendary of Ford racing cars Bryan Wingfield built his very first Ford Special at the tender age of 17, followed by his Bristol Special, a car that is described as his first 'modern car'. It was at this time, whilst still living in Glasgow, Scotland that Bryan was introduced to the famous twice Le Mans winning Ecurie Ecosse racing team and their D-Type Jaguar, later going on to create some of the most technically correct replicas as well as the C-Type, lightweight E-Types and the Jaguar XJ13, but we're getting ahead of ourselves.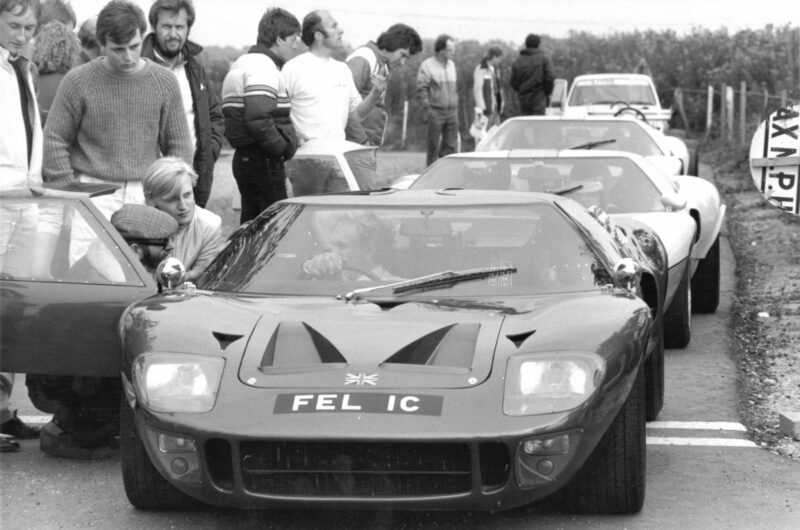 Bryan in the driving seat of chassis number GT40 P/1002 (affectionately known as Felix), one of Ford Motor Company's private collection that he looked after for them
Having been evacuated during World War II to Scotland and following a successful engineering apprenticeship with Albion Motors (later incorporated into British Leyland and subsequently the Rover Group) Bryan returned to England after being head hunted by Ford, along with some other colleagues from Albion. It was here that Bryan really found his calling, working primarily at Ford Dunton but also brushing overall-clad shoulders with the likes of Ken Miles at the Ford Advanced Vehicle Operations (AVO) facility in Slough where the GT40s were being built.
In the mid '60s Bryan and three colleagues developed and built a Ford prototype to run alongside the GT40s in the GT class at the esteemed 24 Hours of Le Mans race. Sadly, in a classic case of 'what could have been', the project was shelved when it was replaced by the Shelby Daytona. As a result only one car was ever built – The Ford Kondor GT5 – a truly unique one-of-a-kind racer which now belongs to Bryan's daughter Kate and is currently undergoing restoration work.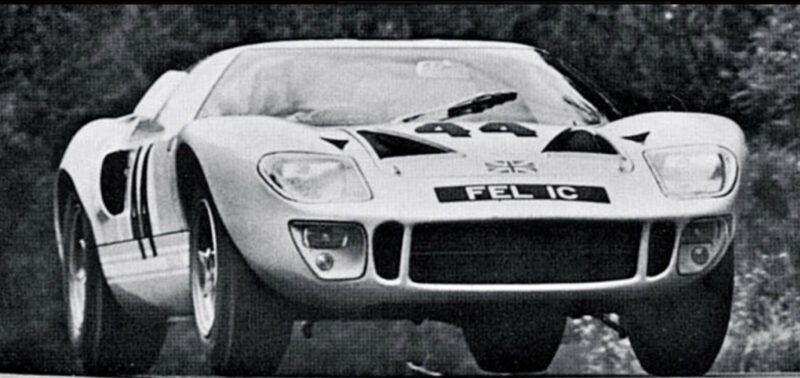 In 1968 Bryan purchased the remains of GT40 number P/1009 from racing driver Malcolm Guthrie following a crash at the Kyalami 9 Hours race. Over the next year or so, Bryan successfully rebuilt the car and subsequently had it renumbered P/1009W. In 1976, Bryan sold the now yellow GT40 to Wayne Skiles in Oakland, California. Later that year, Skiles sold the car to fellow Californian, Walter Cantrell, who part exchanged the wrecked remains of another GT40; chassis number P/1012, which Bryan then also set about rebuilding, and if that doesn't tell you all you need to know about Bryan's skills and abilities when it comes to GT40s then we don't know what will!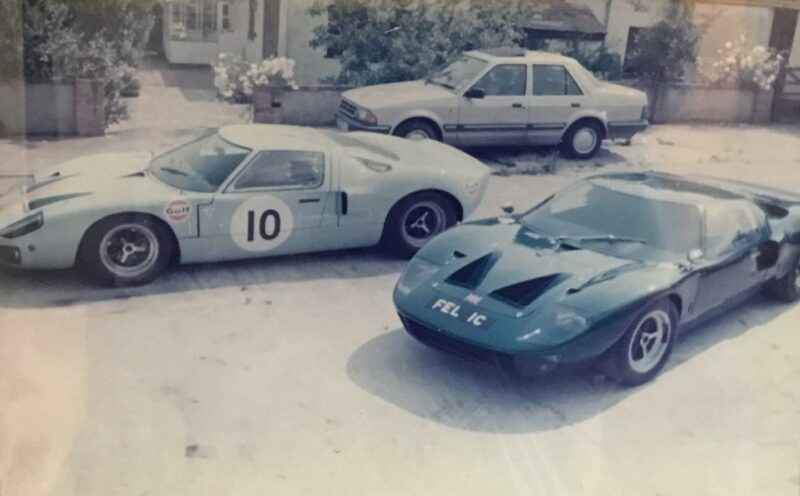 "Daily life" at the Wingfield family home – 'Felix' and GT40 P/1000W 
The sale of P/1009W enabled Bryan to move his family to their home in East Hanningfield where, while still at Ford, he was able to set up his own company: D Type replicas Ltd, later known as DRL Engineering Ltd. The company built Ford's Cosworth powered Supervan 2 and 3, along with replicas of famous racing Jaguars of the 1950s and '60s, including the XJ13, as well as concept cars for prestigious customers from all over the world.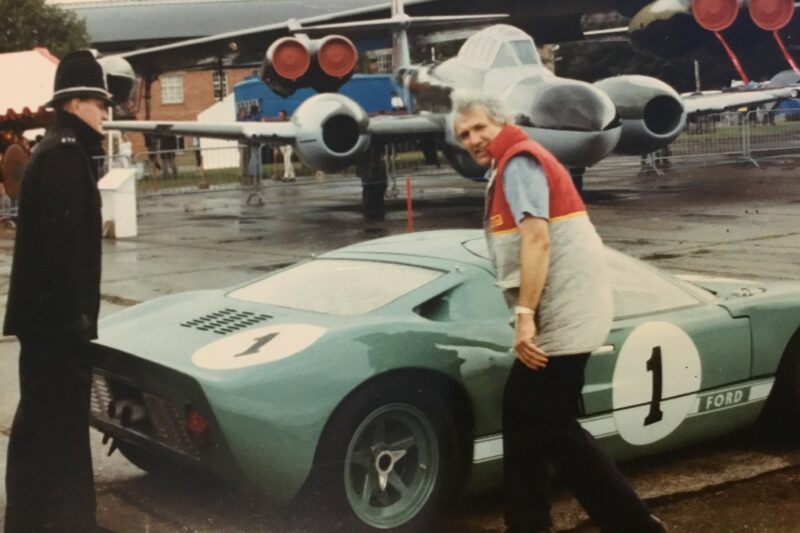 Bryan, complete with GT40 at Duxford in the 1980s where he helped organise a show called Wings and Wheels
Retiring from Ford in 1986 with nothing short of illustrious credentials (if Ford gave out medals then Bryan would certainly be well decorated) he developed his business to incorporate the restoration and provision of spare parts for GT40s, using his myriad skills, knowledge and experience to support owners using their cars in competition, all the while looking after Ford's very own GT40 collection. A few years later, in the 1990s, he was commissioned by John Willment who recognised Bryan's expertise to build the last three continuation GT40s that John had stored – GT40 P/1087, GT40 P/1088 and GT40 P/1089.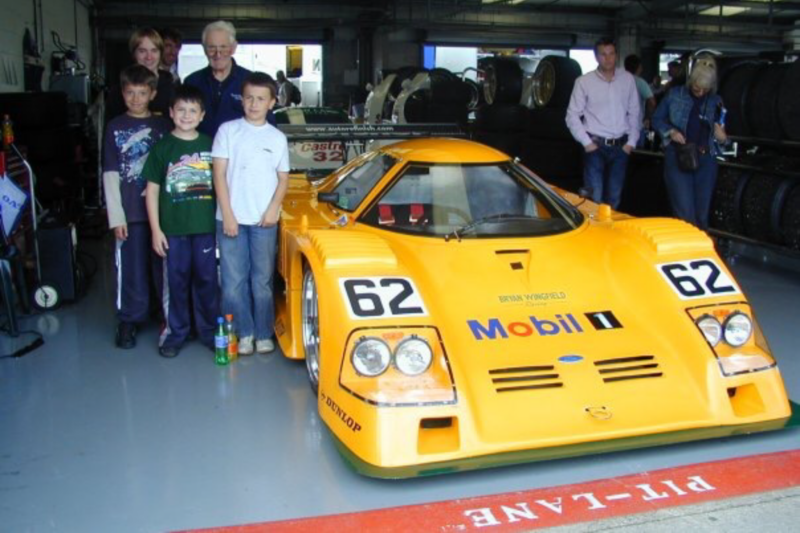 Bryan with the C100 and his four grandchildren at Silverstone
During this time Bryan also built up a collection of Group C racing cars and successfully established Bryan Wingfield Racing. Having been an active member of Group C/GTP racing more or less since that historic series' inception Bryan was involved in a project dear to his heart; that of re-building and breathing new life into a car that had never been properly tested and raced: the 1983 Ford C100.
Fast forward to July 2007 and the C100 appeared at Silverstone for its debut performance with legendary Scottish racing driver David Leslie behind the wheel. Bryan regarded this time on track as more of an extended testing programme as little development has been available to complete the project. Not only was Bryan working virtually single-handedly on the car but he was 74 years old by this time! A remarkable achievement we're sure you'll agree.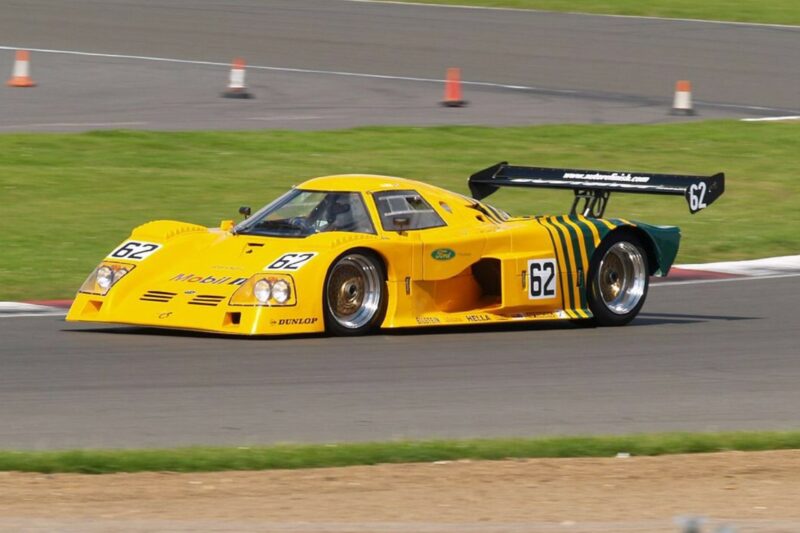 David Leslie, who through his own racing team along with his father helped launch the careers of several Scottish drivers such as David Coulthard, Dario Franchitti and Alan McNish, continued to help develop the C100 and was due to race the car proper. Sadly David died tragically in 2008, something that close friend Bryan found incredibly difficult to come to terms with. The C100 consequently competed in a handful of races in 2009, this time with Neil Cunningham at the wheel. It performed well but by the end of the season an engine rebuild was required. By the time the new engine was delivered to Bryan he had upped sticks and moved to France and was sadly unable to finish the C100 so it was subsequently completed by and sold to a dear friend in France.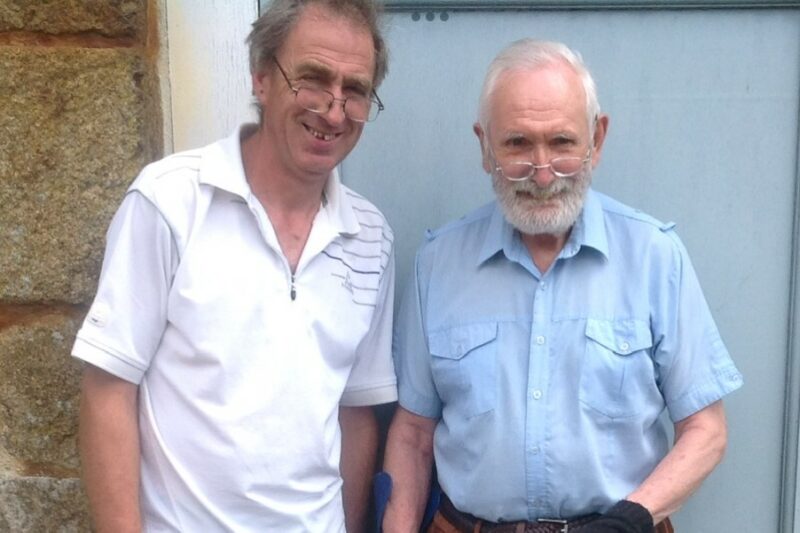 Bryan (right) with son in law Mark  in his happy place in France in 2015
In 2011 Bryan was diagnosed with Alzheimer's but was determined to remain in France until the end. Being the pragmatic, practical engineer that he is, he began implementing a care plan, including a team of carers headed by another long time friend in preparation for the future. By 2013 Bryan had sadly lost the capacity to successfully manage his life and so the team took over. Ten years on Bryan's dear friend continues to manage Bryan's day to day – for which his family will be forever grateful.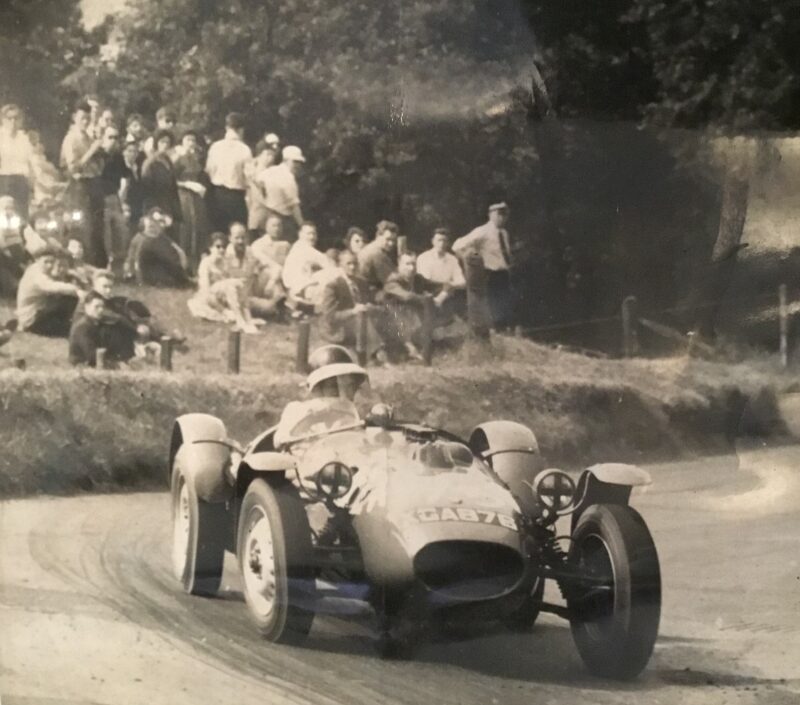 One of Bryan's early cars that he built with his own two hands
The care he receives is of such a high standard that although Bryan has no mobility and struggles to communicate, he has outlived life expectations by 4-5 years. Unfortunately this has meant that the funds to cover his extended life have run dangerously low. Sadly his beloved house in France is now on the market to help pay for his continued care and there is an urgent bridge to gap to enable him to move a few miles down the road to rented accommodation which his team hope to set up to mirror the feel of his own home, keeping him from being ensconced in a care facility.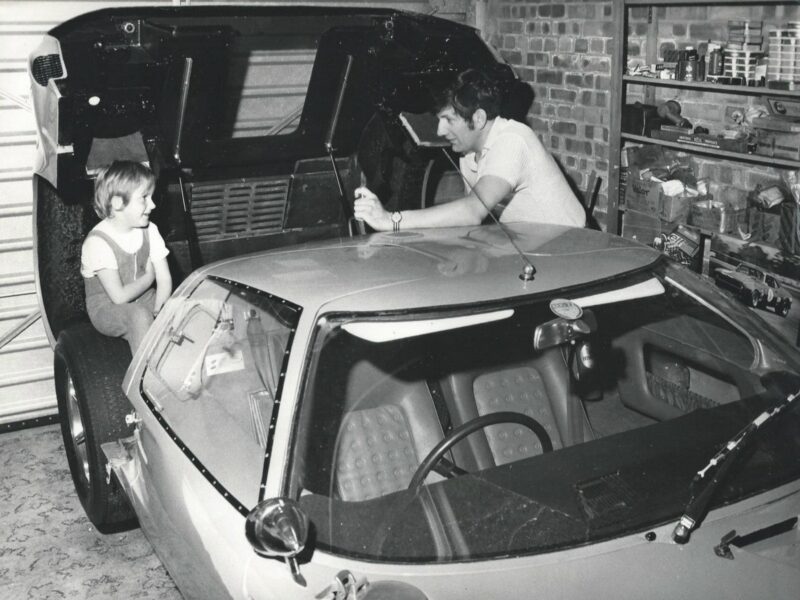 Anyone who has experienced the sheer horror of watching a loved one battle this terrible disease will know just how heartbreaking it is. For those that haven't we pray you never find out, so in order to lessen the blow for the family we here at Car & Classic are auctioning a fabulous Mk1 Ford Cortina; a barn find that can be seen on the Late Brake Show's YouTube channel hosted by another wonderful supporter, Jonny Smith, the proceeds of which will go towards Bryan's care. Also up for grabs will be Bryan's own personal run around – a 1995 Ford Galaxy prototype located in France, as well as a few other items including a vintage Catrol oil despenser and a set of professional workshop tool cabinets.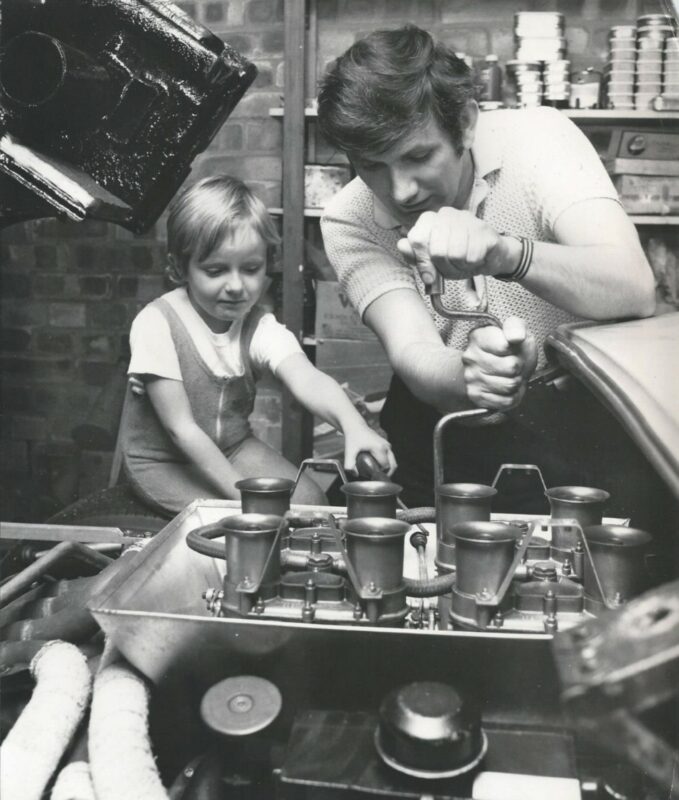 Daughter Kate loved to be involved with Bryan's first GT40 rebuild – chassis number GT40P/1009
These auctions will certainly help but in reality they will only scratch the surface, so please do get involved if you can by donating to Bryan's Crowdfunder page. An inspiration to many, a hero to his daughters and a legend in the automotive world Bryan Wingfield deserves to be honoured and remembered so that his legacy may continue to live on. Thank you.