Importing a Vehicle – What You Need To Know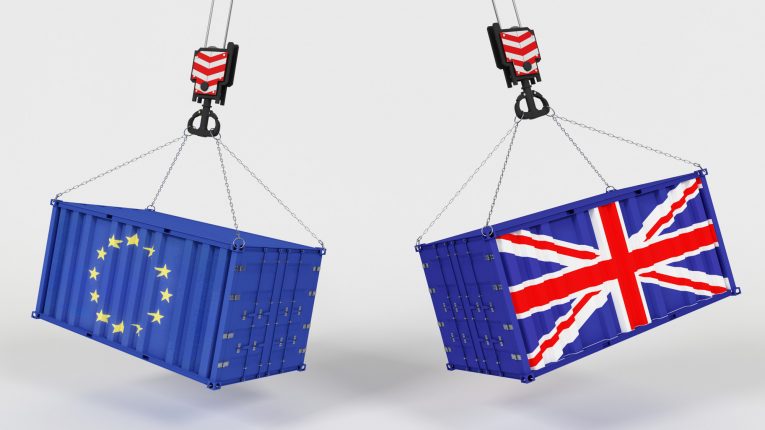 We've all been there, happily browsing through the Car & Classic classifieds and perusing the many auction listings with a nice cup of tea when suddenly the car we've been dreaming about pops up on screen. It's perfect. It's in good condition, the spec is bang on and most importantly, the price is right. You feel your heart rate rise and you begin that conversation with yourself where you try to justify it all in your head, but then you scroll a little further down and your spirits sink as you quickly realise it's in a different country and therefore subject to all of those fiddly importing shenanigans. You immediately discount the thing as being unobtainable, lamenting what might have been if only the car had been closer to home – something that happens more and more no doubt as we are now consigning a greater quantity of vehicles from Europe.
Importing a car can seem like a daunting ordeal and many believe that it should only be attempted by trained professionals with decades of experience in the industry who know the ins and outs of import and customs regulations like the backs of their hands. But in reality it's a fairly straightforward and regimented process that anyone can tackle successfully – it's not some dark and enigmatic Pandora's Box that needs to be solved. And in many cases the seller is likely to be able and willing to help. Remember, they want to sell their vehicle, they generally don't care where it ends up.
So, what's involved exactly? Well, keep reading and we will explain what is actually required from a legal perspective as well as some tips on how to go about making the entire importing operation as painless as possible, hopefully pulling back the curtain a little way in the process.
To simplify matters somewhat, and to keep this article as concise as possible, we are going to approach this with the assumption that you are regular Joe Public importing a private vehicle into Great Britain, as the process differs slightly when VAT registered companies and the like are added to the mix. With that in mind then, there are essentially five steps to tackle in order to drive your imported vehicle on UK roads:
1) Shipping
You have a few options here that basically boil down to how safe and secure you want your new purchase to be. You can stick it in a container (by itself or with other vehicles) or you can simply 'roll on and roll off', but this will obviously depend on the drive-ability of the vehicle, your own personal preference and indeed, budget. In any case, you will need to contact a reputable shipping company and liaise with the seller to sort out any required documentation as well as the logistics of actually getting the thing on a boat.
2) Informing HM Revenue and Customs
You must get a customs agent to make a customs declaration for you. They will calculate any import taxes and bill you accordingly. Once your agent has completed the relevant paperwork, you will need to send the following: C88/MRN import paperwork from your shipping agent, the bill of sale or purchase invoice or receipt if the vehicle was bought within the last 3 months OR a current valuation of the vehicle from a UK garage/dealership or motor club, plus a certificate of title or registration document or export certificate or dating letter from the vehicle manufacturer to confirm the year of manufacture, make, model and VIN/Chassis number. A photograph of the VIN/Chassis number printed on the vehicle is also acceptable. For information on how to find a customs agent you can visit the relevant section of the Government website here.
3) Paying your taxes
The rates you're charged depend on the type of vehicle and where you imported it from but HMRC will tell you how much you need to pay. Generally speaking though, import duty will be anywhere from 5-10% and VAT will be a flat rate of 20%. As a note, any vehicle over 30 years old is automatically eligible for import duty relief and a reduced rate of 5% VAT but you will likely be asked to provide documentary evidence to qualify.
4) Getting approval
Any imported vehicle has to meet UK standards and regulations before it can be registered and there are two categories here: vehicles that have been previously registered in the EU and vehicles that have not. For vehicles that are EU registered all that is required is a European Certificate of Conformity (obtained directly from the manufacturer) and a certificate of Mutual Recognition if the vehicle is less than 10 years old. The latter of which is again available from the government website and details any modifications to UK specs such as correct headlights and a speedometer that reads in mph.
Vehicles that are not EU registered will need to apply for Individual Vehicle Approval (for a fee of course) which is a series of inspections at an approved testing station to ensure that it meets certain Driver and Vehicle Standards Agency (DVSA) standards. Assuming the VIN number is present it is merely a case of filling in the IVA form, sending it to the DVSA and then waiting for confirmation of a test. An alternative way of proving your vehicle meets the criteria is by showing it's the same specification as another vehicle that has previously been proved compliant via the DVSA model reports list, which is available online.
5) Registration
Once the customs side of things has been completed and following a successful approval you will be issued a NOVA (Notification of Vehicle Arrival) reference which you can then use to register the vehicle with the DVLA. You will need this or your Certificate of Conformity to be able to then register and tax your car for use on UK roads. The process remains the same as registering a UK vehicle but you will also need to provide evidence showing the date the vehicle was collected, along with the original foreign registration certificate to show when it was manufactured (if available).
Considerations
Before any money changes hands make sure to know the vehicle's specification inside and out as this will dictate how many modifications will need to be made – and therefore how much money you will need to spend – before you can pass that all important IVA test.
How are you going to transport the vehicle from whichever UK dock it arrives at? Think about the logistics of getting it to and from the IVA testing location (if required) as well as back to your house. The vehicle will no doubt not be UK road legal at this point.
If you're buying and importing a new vehicle check any warranty status. Some warranties become void if the vehicle is not imported using an authorised dealer and so you could be up a creek if anything goes wrong post-import.
Depending on how much you're paying for your vehicle exchange rates can really bite you in the proverbial so keep an eye on how strong the Pound is in relation to whichever country and currency is involved. A few points either way can make all the difference, especially on higher value vehicles. There are money transfer companies that can lock in exchange rates so it may be something worth looking into before purchasing.
Obviously there are myriad companies that can do all of the importing for you, for a price of course, but there is no reason why you couldn't and shouldn't save those extra pennies and do it yourself. Yes, there are undoubtedly differences depending on your individual circumstances but for the most part, as you can hopefully now see, it's not an overly-complicated process and if you take it logically, step-by-step, you'll be successfully importing your first vehicle into the UK in no time. The UK government website is surprisingly helpful and there are many other valuable sources of information regarding the matter out there. So, do your research, take your time and don't let lines on a map prevent you from owning your dream car. Good luck, bonne chance and buona fortuna!