Nürburgring – Green Hell or Petrolhead Heaven?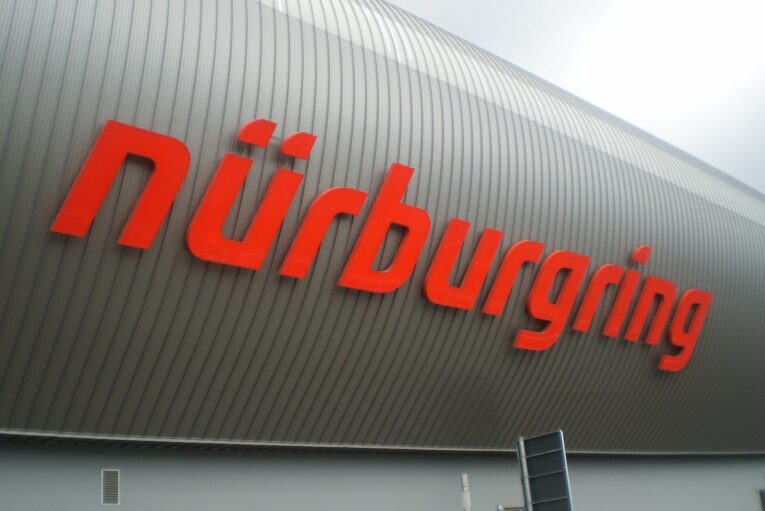 The Nürburgring is arguably one of the most famous (some might say infamous) race tracks on the planet. It's almost as if it's a living, breathing entity, evolving over time from its modest origins as a Deutsche Targa Floria facsimile to becoming the one-stop proving ground for automobile manufacturers testing their best and brightest. A gruelling 13 mile course consisting of off camber bends, blistering straightaways and even a jump if you're brave enough, where lap records are the holy grail.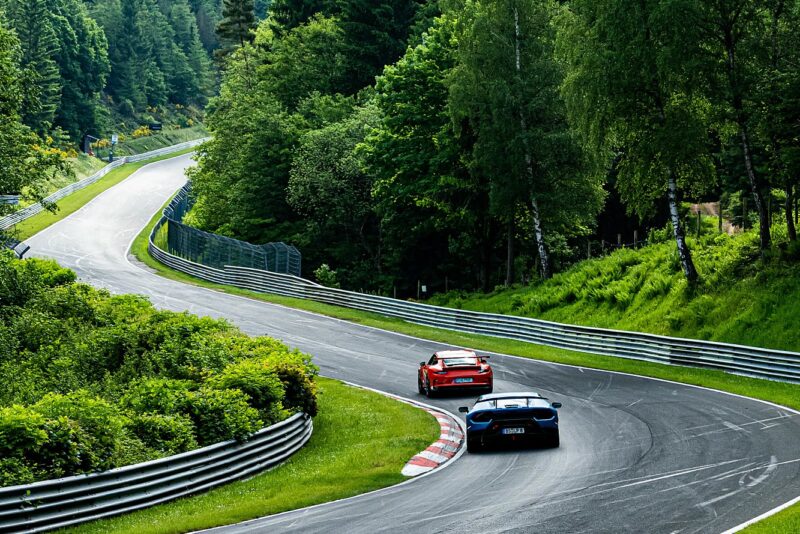 But it's not just the Porsches and Ferraris of the world that utilise the Nürburgring as a benchmark. Floods of ordinary motoring fans (can we really be deemed "ordinary?") regularly make the pilgrimage to this most sacred of motoring Meccas to test themselves, as well as whatever steed they happen to bring with them – from stock daily drivers to souped-up race cars and everything in between – on the unforgiving tarmac of the 'Ring during the Touristenfahrten, or public driving days. You see that's the beauty of this place – technically it's a public road, providing an opportunity for everyday people like you and I to get a little taste of what it's like to be a racing driver without the need for any official licenses. A sweet, sweet tincture indeed and one that leaves you craving for more. It's the most addictive drug and why so many visitors flood to this most hallowed of grounds every year.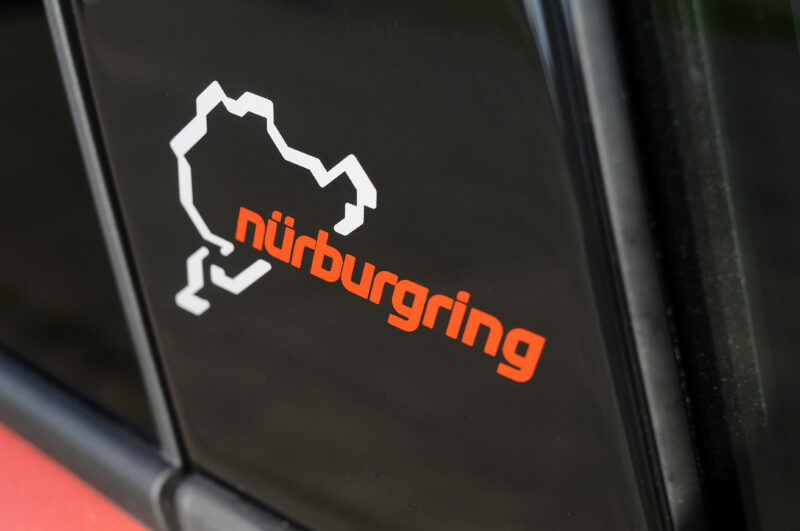 So What Is It?
The Nürburgring, nestled in the beautiful Eiffel mountains of Germany in the shadow of the eight-centuries-old Nürburg castle actually comprises two different circuits. There's the shorter Grand Prix track and then there's the Nordschleife or "North loop", the latter of which came way before the GP circuit, but the Nürburgring is the collective name by which most people refer to the place nowadays. The longest and perhaps most notorious race track in the world the Nürburgring is made up of a total of 73 corners (including the famous "Karussell") spanning 20.8 kilometres with a 300 metre difference in elevation.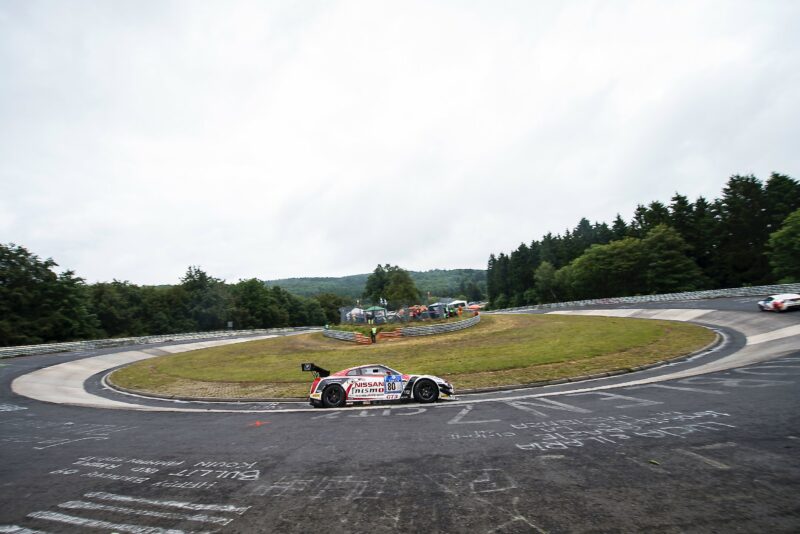 Historically home to numerous, high profile racing events such as the German Grand Prix and Superbike World Championships the track still hosts various competitions, from the 24 Hours Nürburgring endurance race to the European GT World Challenge and even truck racing. On top of that there's the countless manufacturers using the circuit as a test bed whereby lap times are seen as the benchmark for excellence and no newly developed performance car can be unveiled without a few laps of the 'Ring under its belt. BMW even has its own M Test Center next to the circuit in Nürburg which it has operated since 1991. Oh, and of course there's the aforementioned legendary Touristenfahrten which we'll get to later.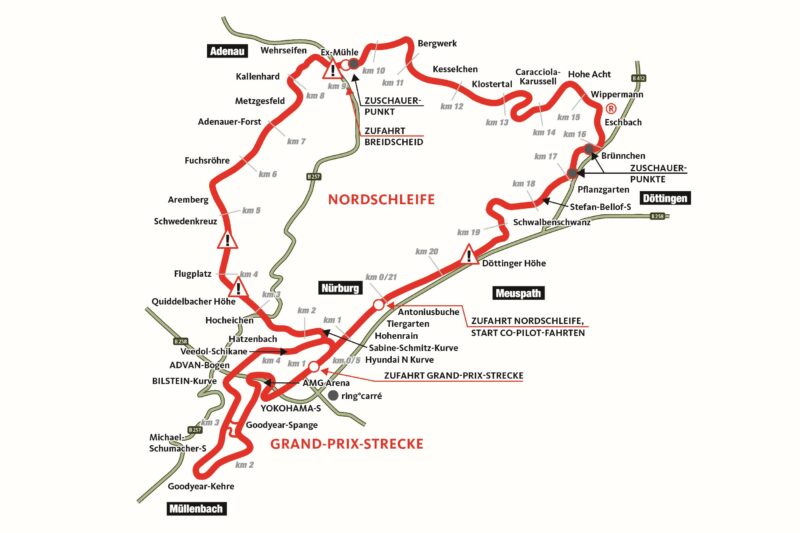 Birth of a Legend – The Green Hell and Formula 1
Conceived in 1925 as a dedicated motorsport circuit after years of the annual Eifelrennen race having been conducted on public roads in the area, the race track held its inaugural competitive event – a motorcycle race – two years later in 1927, followed that same year by the very first car race with German driver Rudolf Caracciola finishing in the top spot. From there the furore around the famous track grew and grew.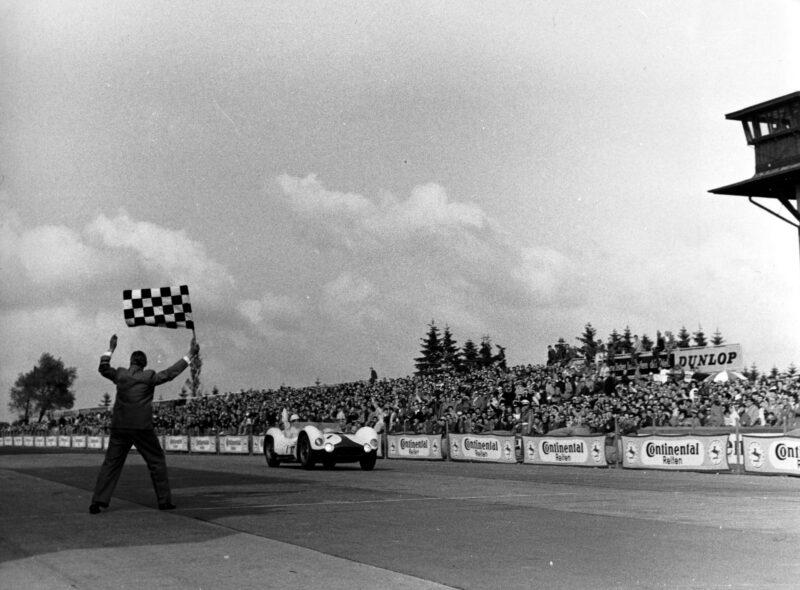 The Nürburgring cemented its reputation as a world class circuit in 1951 when it played host to its first Formula 1 race – the German Grand Prix – a tradition that would continue on and off until 2013. Italian racing driver Alberto Ascari would take the chequered flag in that premier GP but it was the flying Scotsman Jackie Stewart who would indelibly label the circuit in 1968, nicknaming it the Green Hell with respect to the inherent dangers involved in competing there, before going on to subsequently dominate the race that year, taking first place honours.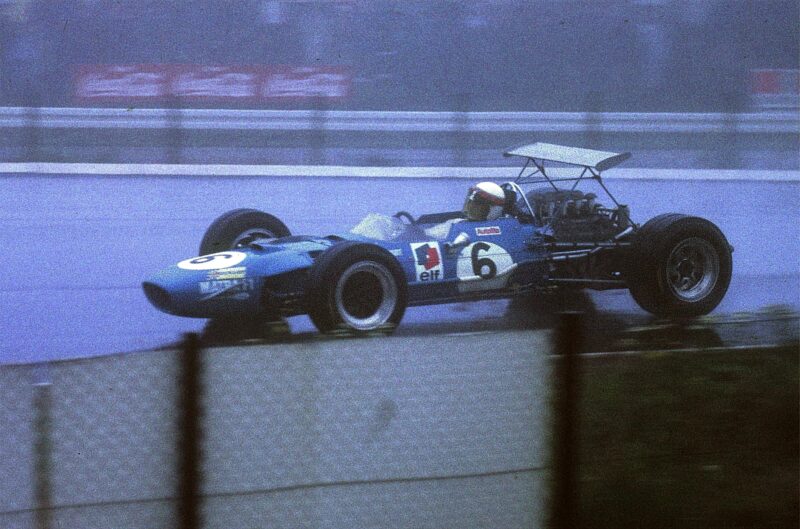 As was previously the case with the Belgian circuit at Spa-Francorchamps, Stewart, along with his fellow F1 drivers, advocated for increased safety measures at the Nürburgring, forcing the powers that be to revise the track and introduce fences, emergency lanes and crash barriers in a bid to reduce the amount of accidents, injuries and fatalities. Despite these modifications, however, the Grand Prix would no longer be raced on the Nordschleife after 1976, due in part to Niki Lauder's tragic accident that same year, with subsequent races taking place on the newly designed, dedicated GP track from '84 onwards. With its popularity rising year after year the Nürburgring would further evolve over the coming decades with improved grandstands, VIP lounges and a medical centre being added, as well as a new start/finish house and media centre. No longer just a mere race track, the modern Nürburgring has transcended its humble beginnings to become a thriving motorsport and holiday destination, supported by a booming tourist infrastructure.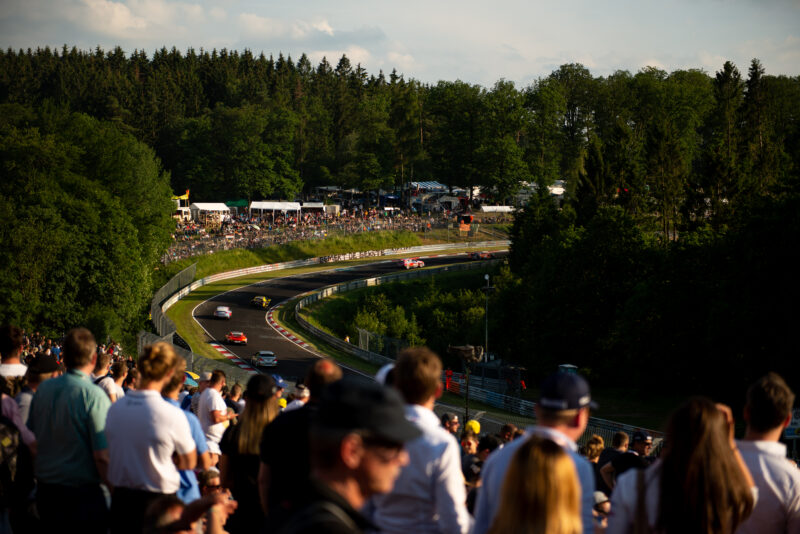 Bridge to Gantry – Racing against the Clock
As mentioned earlier, lap times and the Nürburgring have always been inexorably linked and father time has perpetually played his part at the Ring. The first 24 hour endurance race was run in 1970, a competition that is still held to this day and record breaking laps have been the stuff of headlines for decades. From Phil Hill's sub-nine minute circumnavigation in '61 behind the wheel of a Ferrari 156 F1 car, to Stefan Bellof's incredible six minute, 11 second effort in '83 driving a Porsche 956 and Timo Bernhard's current lap record of a mind blowing 5 minutes and 19 seconds in a Porsche 919 Hybrid Evo, there will always be motivation to shave off those milliseconds.
Whether it be Joe Bloggs trying to beat his PB at a Touristenfahrten day, one of the big manufacturers attempting to make a point to try and increase interest and therefore sales, or the late, great Sabine Shmitz in a Transit van just for the craic, that "bridge to gantry" time will forever be a dragon worth chasing for the kudos points alone. Officially, racing and/or recording speeds and lap times is forbidden, but anyone who visits the Ring will no doubt bend these rules at the very least and at the most, downright ignore them.
Modern Nürburgring and the Touristenfahrten
We hear you young'uns giggling at the back at the rather comical name but then the Nürburgring's Touristenfahrten has caused its fair share of squeaky bum moments over the years, luring inexperienced drivers with promises of glory only to unceremoniously chew them up and spit them out due to its very nature and things can go from petrolhead heaven to Green Hell in a heartbeat. A quick search online will yield many a crash compilation video like the one below but be warned, you will waste many an hour watching these, ask us how we know.
Widely regarded as one of the most difficult race tracks in existence, thanks in part to some rather tricky corners, limited run-off and its sheer length, the Nürburgring, despite being open to all, is not for the feint of heart and requires some serious skill to navigate. Bills for barrier repairs and recovery can be crippling too so bear that in mind because if you get it wrong, chances are you're going to hit something. There may not be any oncoming traffic to deal with but that's not to say you'll have the track to yourself. Far from it. The public driving days can get incredibly busy and there is a distinct etiquette involved if you do choose to get involved so brush up on the rules and regs before you arrive.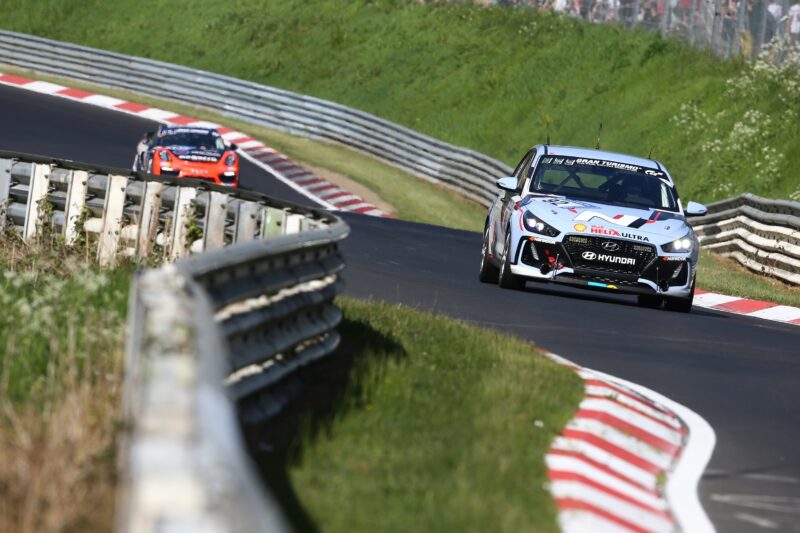 This is where the myriad car rental and "Ring taxi" companies come in, providing a somewhat safer and more controlled experience for those that are perhaps a little less confident. Companies like Rent4Ring can lease you a car and an instructor in order to get the best out of your Nürburgring experience. As we always argue, it's better to drive something like a track-prepped Suzuki Swift and wring its neck, feeling like you've legitimately been racing, than it is to drive a 911 GT3 at a tenth of its potential. We've been and experienced the Green Hell first hand, having made the pilgrimage to the Eiffel region a few years back in a BMW E39 M5. A car that is arguably the perfect steed for the trip with its sublime blend of cruising comfort and blistering track performance, but we promised ourselves we would take it easy for fear of overcooking things and ending up in an Armco.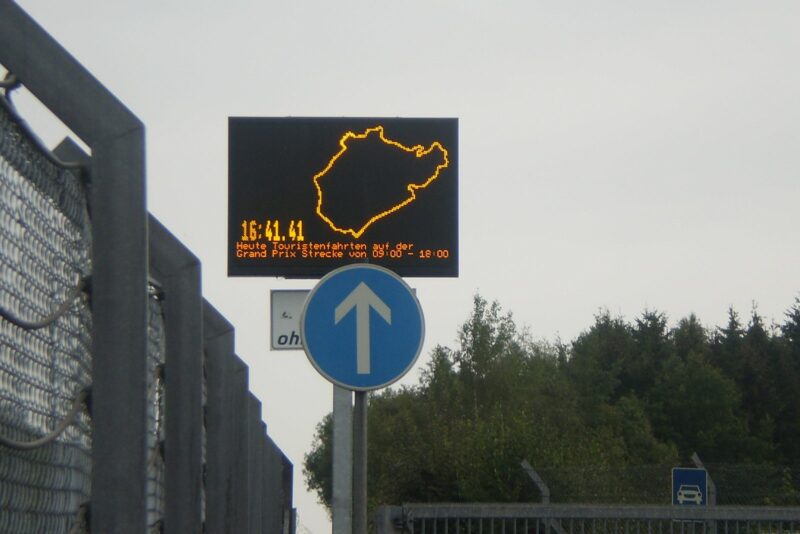 But that's the thing with the Nürburgring, it immediately sucks you in and any feelings of trepidation or uneasy reserve are immediately dispensed with as soon as you clip the apex of that first corner. All bets are off. It's intoxicating and incredibly addictive and it's clear to see why people regularly come to drive on this most sanctified of circuits. If you haven't been then we highly recommend it, it's definitely a big tick off the old petrolhead to-do list but if you're brainstorming a trip try to plan on staying for a few days to avoid any disruptions and disappointment. Driving all that way only for the track to be closed due to adverse weather would be a massive kick in the teeth. If you do make it out on track though Car & Classic take no responsibility should you inadvertently bin it. You have been warned. Oh, and no, you are most definitely not required to plaster a Ring sticker to your boot lid.