Plug In Baby – New Meyers Manx Electric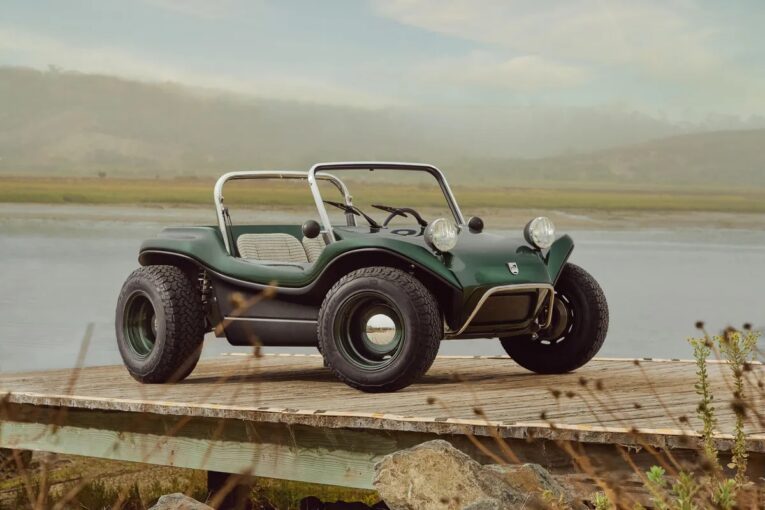 Stop it. No, seriously. Stop it. We know that by posting this some of you will be making curious, throaty noises of complaint. Yes, it's an electric car, yes it's trading on a truly classic name but guess what? It's also potentially brilliant. In fact, this could be the best use of EV technology since Scalextric. It's a legit Meyers Manx buggy, but with a battery instead of a flat-four engine from a Beetle. It's a light, simple, clever but ultimately fun take on a classic design. And that's what's important. This isn't a conversion, this is an all-new vehicle.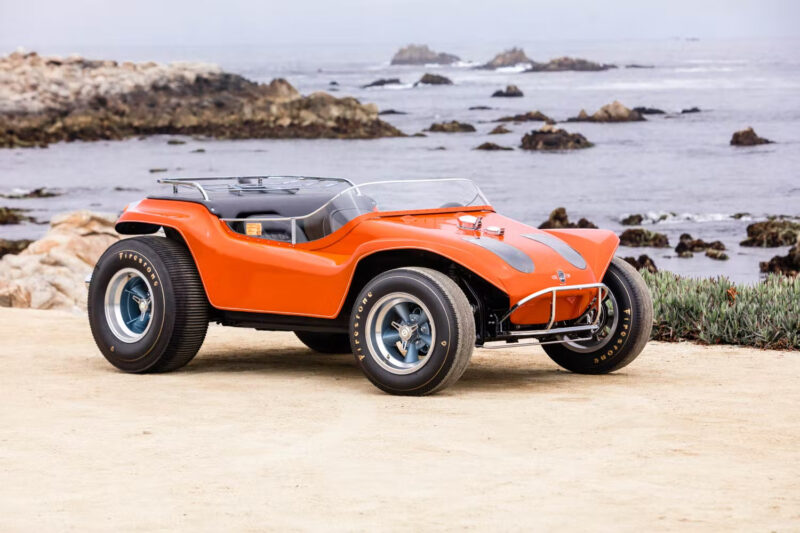 Bruce Meyers, the man behind the original Manx dune buggy, was not a car designer. In fact, he made boats. He was also an artist, and engineer and a racer. When he decided to build a car for desert racing, the Manx is where he would eventually end up. He started by cutting up and shortening a Volkswagen Beetle (the rear engine and it's air-cooled nature made it a simple and appealing notion) and using his boatbuilding skills, he built a body that would become a motoring legend. In 1965 the Meyers Manx was officially born and the rest, as they say, is history.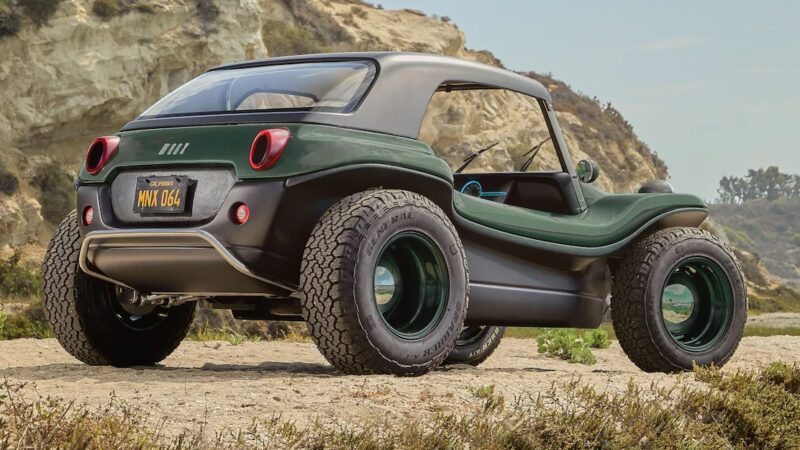 Meyers wanted the Manx, so called because of its short stature, to be fun. And indeed, that's what it became a symbol of. Whether in race spec, rally spec, or dripping with layer upon layer of metal-flake paint, every Manx had a sense of joy about it. Meyers created an icon, an instantly recognisable face in the ever changing automotive world. No mean feat. Nor would it be any mean feat to bring that face back, new and refreshed but importantly, still familiar enough for a 2022 crowd. Trousdale Ventures, the company Meyers sold his business to in 2020, has done exactly that, though.
Today, the company is known as Meyers Manx LLC, and this, the Manx 2.0 is the newly-formed firm's first offering. And yes, it's electric. It's not, however, fibreglass as per the original. Instead, the Manx 2.0 is aluminium. However, thanks to the work of Freeman Thomas, the car's designer, it still packs the same charm offensive as the original. It's just that bit more clean cut, tight and sharp. Interestingly. Thomas was one of the designers behind Volkswagen's Concept 1, which would become the new Beetle. Fitting.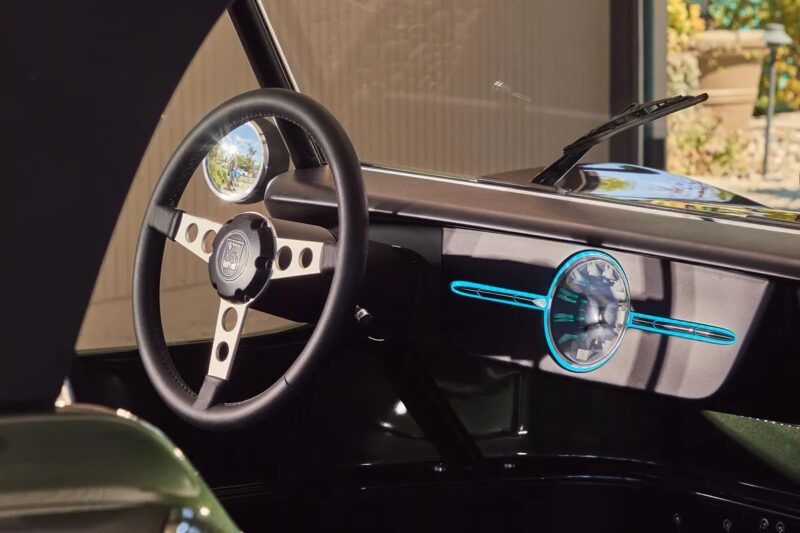 Ahead of the big reveal at Monterey Car Week later in August, Thomas was noted as saying; "As a California native, I grew up on the beaches of southern California, surrounded by its unique and creative lifestyle culture. As I became an automotive designer, the philosophy of Bruce Meyers became a huge inspiration, and I'm sure I'm not alone in thanking him for injecting a huge dose of disruptive creativity into the automotive scene."
Complete details aren't yet public, so head over to the Meyers site for new updates. For now, we know the Manx 2.0 will have power steering, disc brakes all round (regenerative at the rear), an electric hand brake, and it will will be sold with either a 20kWh or 40kWh lithium ion battery depending on customer requirements. As for range, the options equate to either 150 or 300 miles. Naturally, power goes to the rear wheels, and it's some power for a 680 to 750kg car – 202bhp with 240lb ft. So it should be every bit as fun, if not more so, than the original. Bruce Meyers, who sadly passed away in 2020 at the age of 94 would, we feel, be proud.