Silverline Inspection Camera – Product Review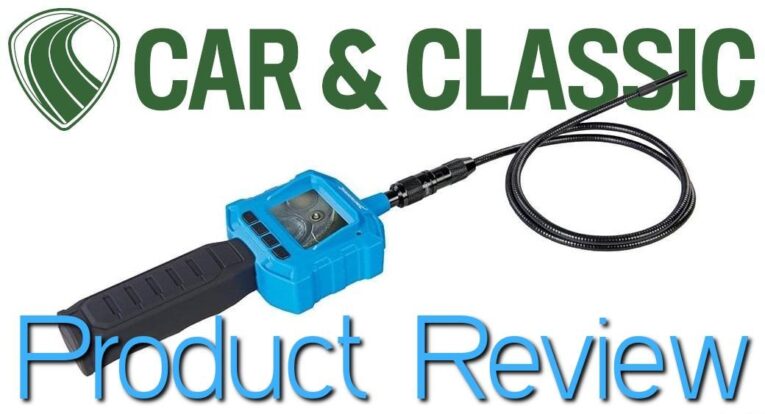 We're not – to channel our inner Danny Butterman – made of eyes. Sometimes, things can be hard to hook our peepers on. In the context of car tinkering, this can be very frustrating indeed. We might want to see the backside of something, so to speak. We may need to see under something, or around a corner. Basically, we need to get our eyeballs where eyeballs were never meant to go. So what do we do? Well, we could go for the old mirror on a stick solution, but then everything is backwards, up is down, left is right, and it all gets very confusing. Instead, we should embrace modern technology and use a digital inspection camera.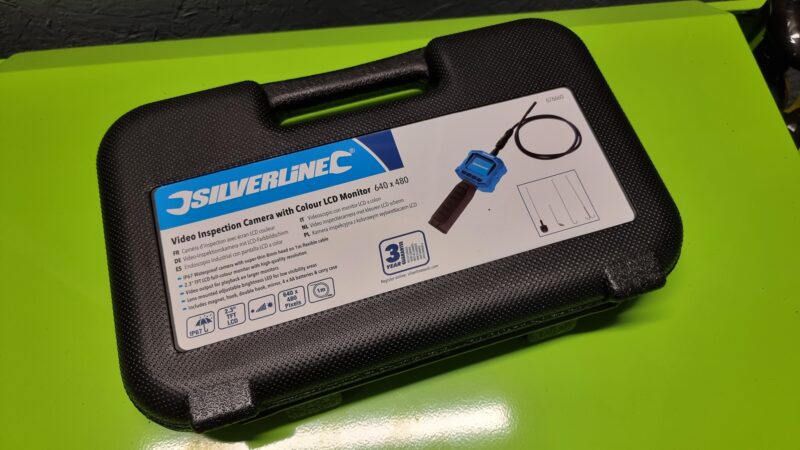 Get your Silverline Inspection Camera here
Once the reserve of clever surgeons doing triple heart bypasses or prodding at other internal organs, the digital inspection camera is now commonplace. These long, snake-like devices with impossibly small cameras at one end are simply brilliant. Not only can you see where you could never see before, you also get to feel like a secret agent while you do. It's that kind of fancy technology. In fact, having an inspection camera doesn't feel right as a mere mortal. But here we are. They're just a click away on Amazon. But which inspection camera should you buy? Well, this Silverline example is well worth a shout.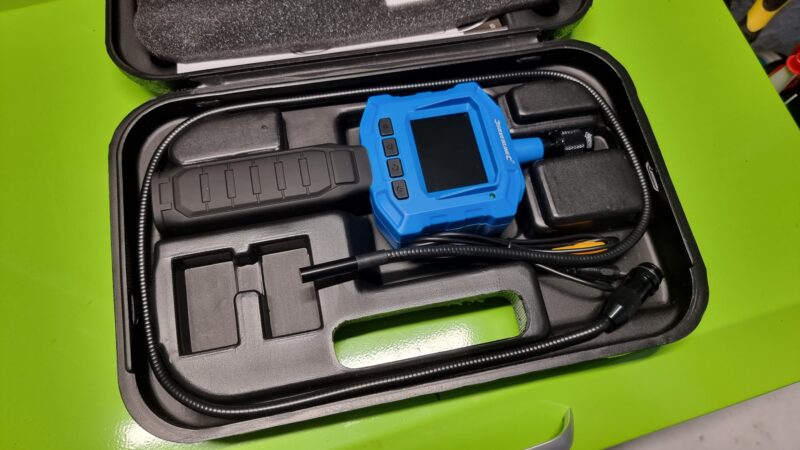 The Product
What we have here is the Silverline 676660 inspection camera, a sexily named product for sure. It's a nice middle of the road device. Some are incredibly advanced, with memory to store images, and even directional heads for even more vision. This doesn't have any of that; it's just a micro camera on a long, thin, metal stalk that can be bent to suit whatever shape you need. It has an LED light built in, with varying levels of brightness, and it also comes with a number of hook and magnet attachments, meaning you can also use it in the pursuit of dropped sockets or pulling wires etc. Very nifty. The stalk is fully flexible from end to tip, it's tough too, so you won't break it. The handset features a 2.3inch 480p screen, which again has adjustable brightness settings. You can also rotate the image at the click of a button. It feels pretty darn sturdy, and while it might not have a memory function, it makes up for it with the price – just £47 at the time of writing this.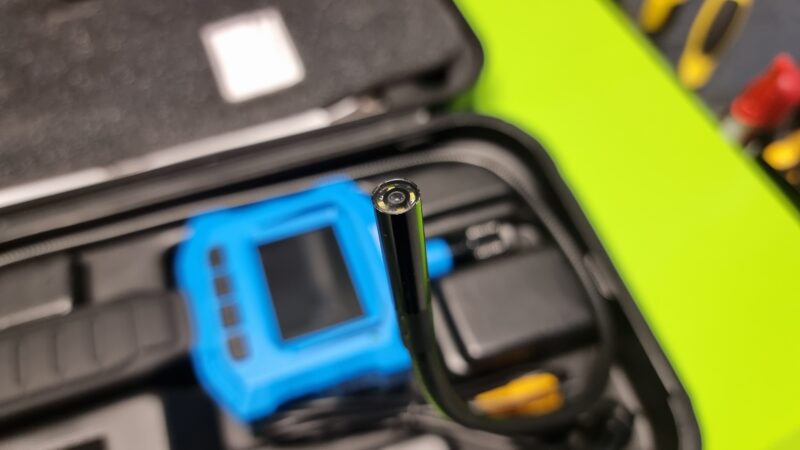 The Test
With our Rover 827 up on the lift, we thought we'd stick the camera in some of the chassis leg drain holes to see what the condition was like internally. There is no other way to have a look, so it seemed like a good place to start. Plus, the car has been off the road for twenty years, so we wanted to make sure things were okay. Thanks to the Silverline inspection camera, we're happy to report that the car is solid internally. The screen, while not an incredible resolution, gives a clear image of what the camera sees, and we could make everything out with ease. We had to adjust the stalk a couple of times to get the best image, but that was no issue. Adjusting the brightness, we were able to see further down into the rail. Just brilliant, frankly. You have to make sure you're looking at the screen dead-on, as it's hard to view from an angle. And you'll do a bit of 'phantom arm waving' until you get used to moving the stalk, but other than that, brilliant.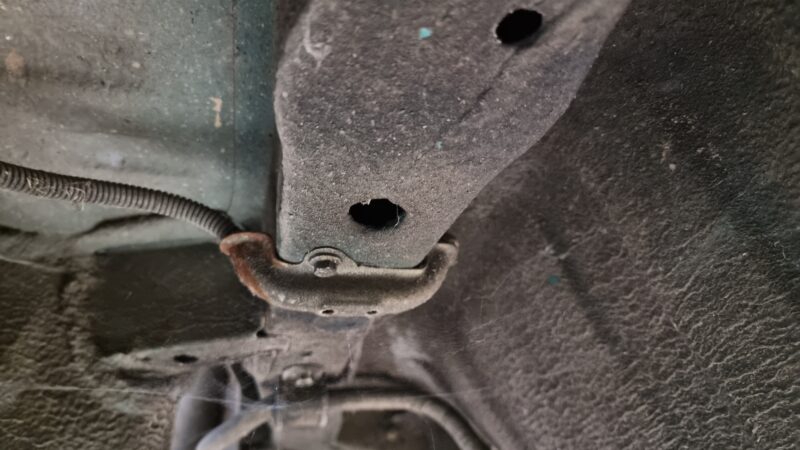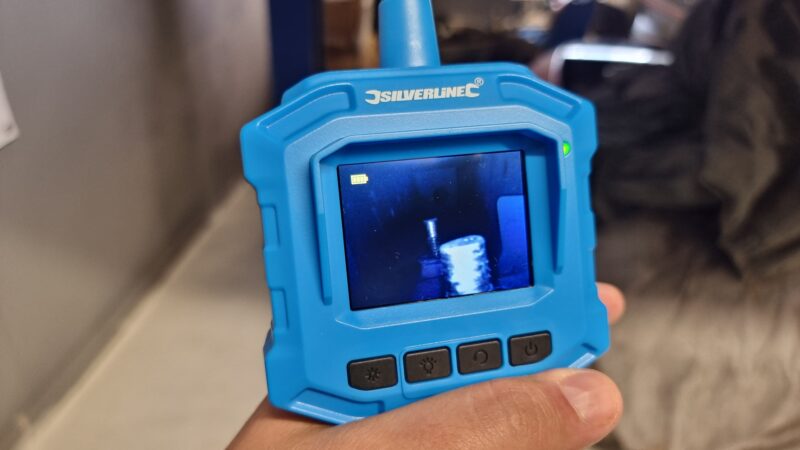 The Result
Does what it says on the tin, and does it well. Good vision, the stalk is long enough to get into most places, the light is a brilliant touch and the added attachments add another welcome level of usability. It runs on four AA batteries, so that's nice and simple. The storage case is sturdy, and you even get a video output lead so you can use a larger screen should you wish. Great if you're teaching, or looking to show a customer something. Truly excellent all round. Oh, and let's not forget that the camera is waterproof.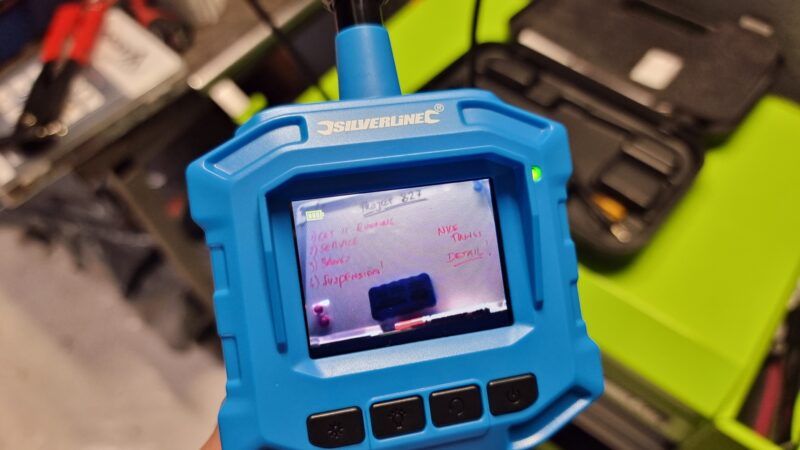 The Verdict – 5 out of 5
We could mark it down for not having memory, and the fact you have to look the screen dead-on is annoying. If it were more expensive, it would be four out of five, but it's £47. That is an outrageous bargain and it makes its very minor shortcomings seem insignificant. You might not use it every day, but when you do, you'll be so glad you have it. It's a simply brilliant bit of kit to have on hand.