The Brilliant Bronco – a 4×4 Icon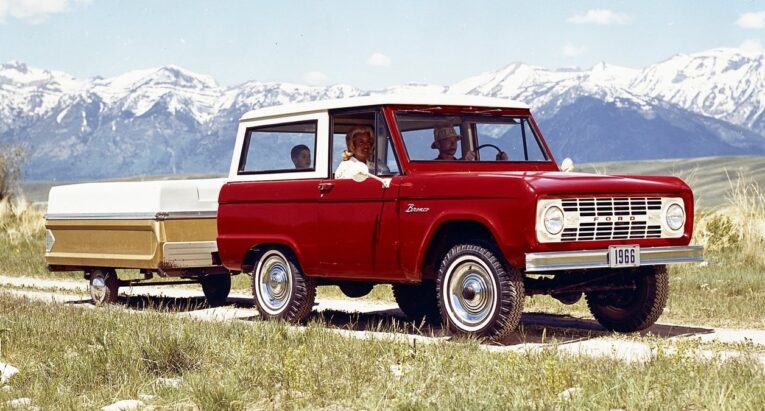 After a 25 year break, Ford brought the mighty all-terrain Bronco back. A new, but distinctly retro-styled machine, it was a hit from the off with order books filling up rapidly all across the US. It seems that the home market of the Bronco has missed it significantly. And while the new one, pictured below, is indeed a handsome and capable machine, it's not what you'd call a classic. You know, because it's new. However, the idea of the Bronco of today is built on the good work of the Bronco of the past, which is what we're looking at here.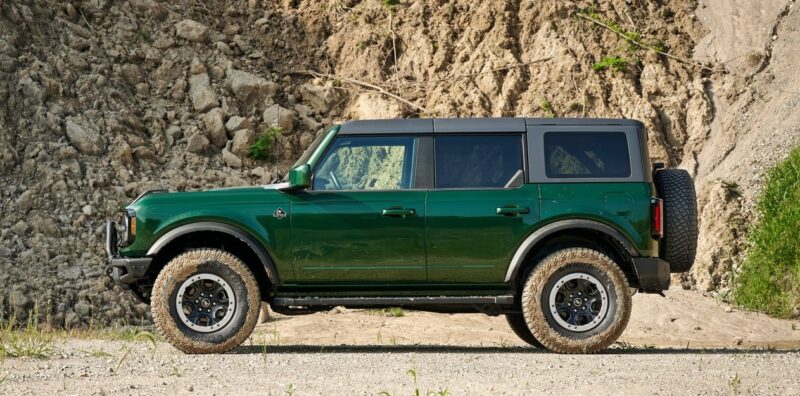 Ford had a habit of building amazing, hugely successful cars back in the day. However, don't think that Ford has ever been a trend-setter. It's not that kind of operation. Instead, Ford, especially in the '50s and '60s won hearts and filled orders by responding to what was going on in the market. More often than not in a better, much more exciting way. It did it with the Thunderbird, which was in response to Chevrolet's Corvette. It did it with the Mustang, which was a response to a booming but then untapped youth market. And it did it with the Bronco, which was a creation birthed in response to the success of Jeep and now long forgotten manufacturer, International. And of course, Toyota with its Land Cruiser.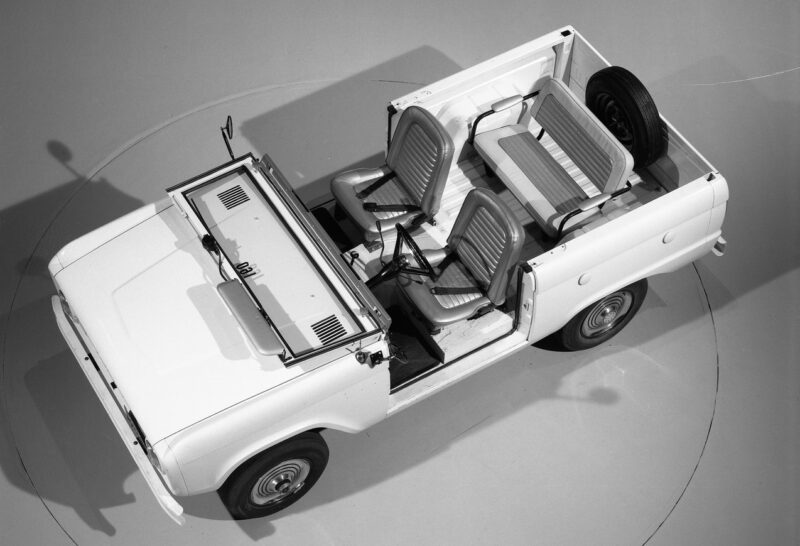 Ford's executives, including Lee Iacocca, saw an opportunity to get in on the off-road, or sports utility market. Jeep in particular was running away with sales, despite its hugely popular CJ-5 being about as well made and appointed as a garden shed bought on Facebook Marketplace. Ford had also learned a few things from Jeep. We associate the Willys Jeep, the posterchild for WW2 mobility, with, well, Willys. In reality though, Willys was a small company and as such, it couldn't meet the US Government's demand. Ford stepped in and built them under licence. Tens, if not hundreds of thousands of them.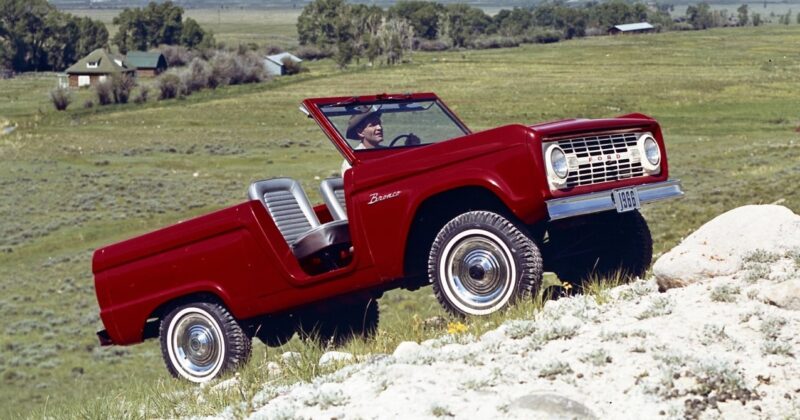 By the 1960s, Ford had a strong commercial line-up, and it had built a few commercial 4x4s, so it knew it could make something to satiate this growing consumer market. In a decidedly un-American fashion, Ford's Product Manager, Donald N. Frey, opted to make the Bronco small and nimble. It was all-new, with a bespoke ladder chassis on which a new steel body sat. Every Bronco was also four-wheel drive, with a shift-on the-fly Dana 20 transfer case and locking hubs as standard. The now iconic Ford 9-inch rear diff was added, too, while the front was a Dana 30, later replaced by a Dana 44. Proper hardcore stuff, even today.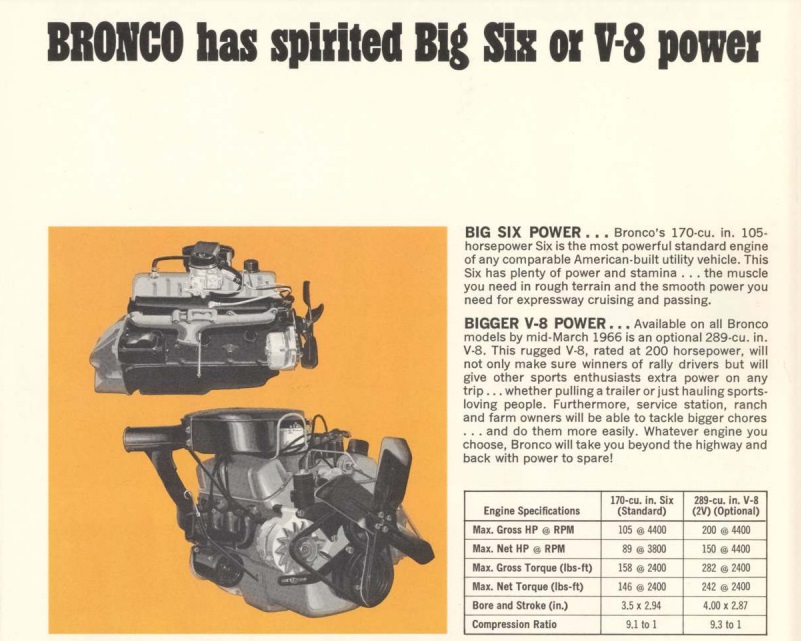 Power came from a 170cui inline-six engine at launch, but it wasn't long before Ford offered the Bronco with a 289cui small-block V8, which became the 302cui in 1969. Buyers could have a three-speed manual or automatic transmission, though the auto came much later – 1973 to be exact. But we'll come back to why later.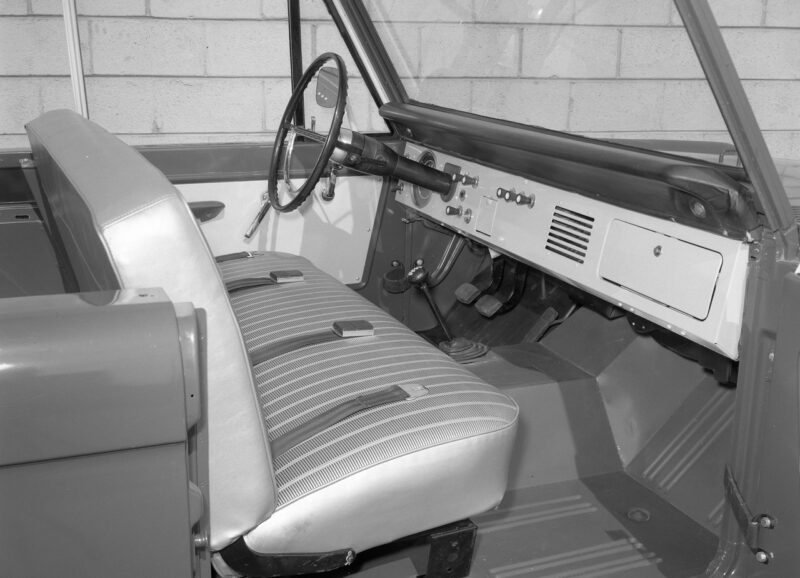 While it was no Range Rover, the Bronco was geared a bit more towards comfort. But we do mean a bit. Basically, it wasn't military-grade bare inside. It had proper seats, a nice dash, door cards, a glove box, a source of heat. It wasn't five-star, but it was fitted with enough that it could be used every day both on and off-road, though in reality, the Bronco's heart beat for the dirt and off-road adventures, something the three main body styles were keen to encourage. There was the traditional two-door wagon (with removable roof), a half cab pick-up, and roadster, which lacked doors and instead had vast openings for easy ingress and egress. The roadster is our favourite, but it's also the rarest today.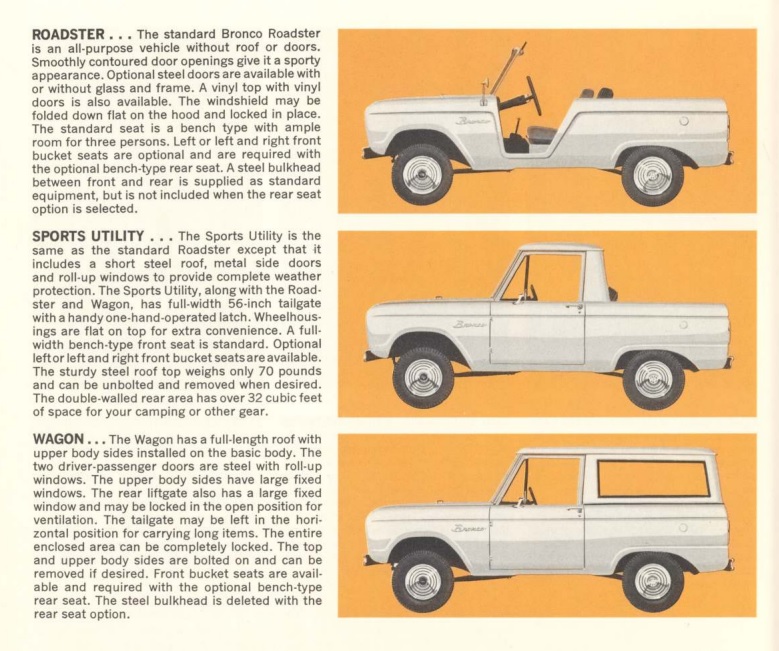 Ford sold approximately 230,000 of the first generation Bronco, proving by some measure that it could bring the fight to the established off-road and lifestyle brands. There was something about the Bronco, an enigma, a pleasing joy and willingness to explore and have fun – the rivals lacked this. They were too dour, too serious and too utilitarian. The Bronco might not have been a Rolls-Royce, but it was at least something you could use every day, be that on or off the road.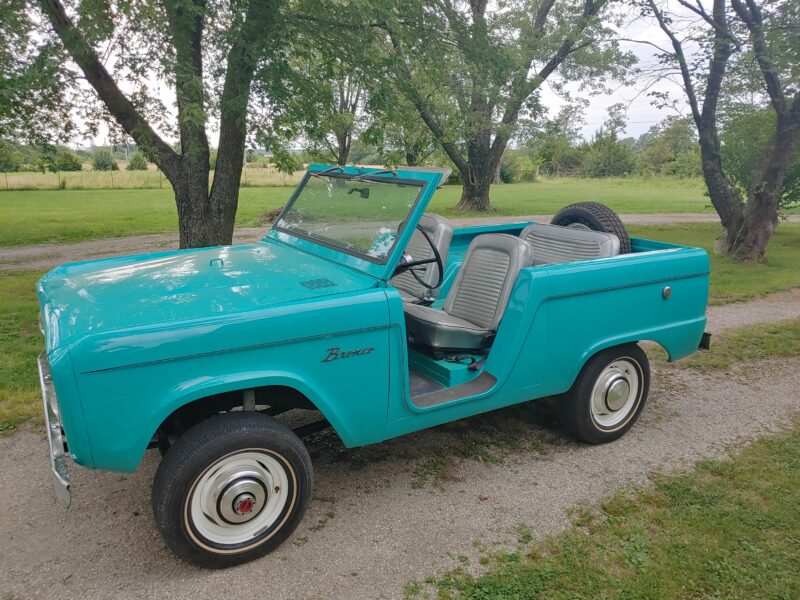 Ultimately, the Bronco was fun. The Bronco II and others that followed were a bit too big, a bit too soft and a bit too diluted for road use. The first Bronco however was not. It was built for fun, for excitement, and to put a smile on your face. It was nimble, it was and still is capable off the beaten path, and today it's seen as a highly collectible classic. You can see why Ford opted to use the original Bronco as its aesthetic muse for the new one. Though while the new one is, we have no doubt, a very capable machine, there is no denying that in the world of Broncos, the original is king.