The RBW Roadster – Reinventing The MGB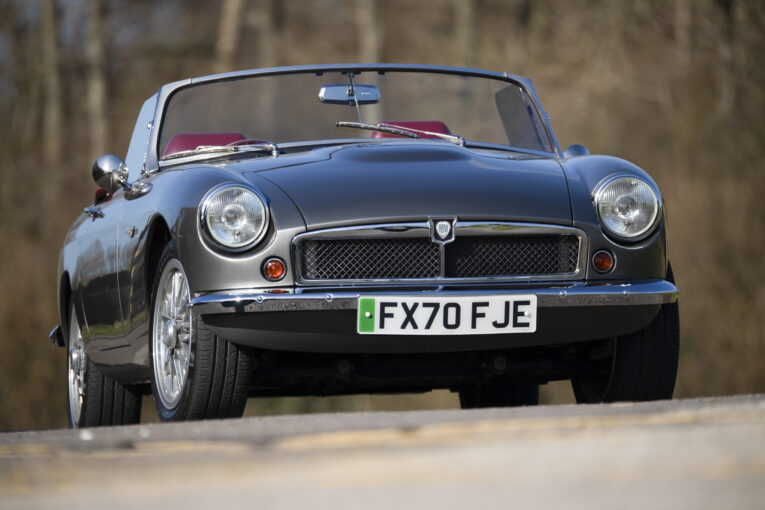 There's a particular moment with the RBW Roadster that has me grinning. Coming out of a tight right-hand bend at the bottom of the Millbrook test track, I squeeze the accelerator that little bit harder and feel the rear tyres gently smear across the tarmac. It's the sort of sensation that you only get when you have low weight, skinny tyres and modest outright grip on your side. Not for the first time, it causes me to ponder a simple question: Are the best new cars available today, in fact, old cars?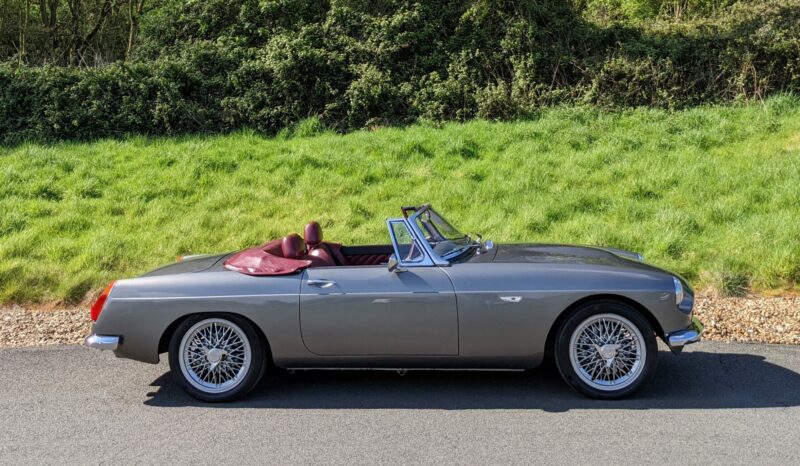 Allow me to explain. We live in a time when new cars – for all their breath-taking capabilities – are generally becoming less visceral and more generic. As a result, a whole industry has sprung up around updating, backdating, restomodding and generally playing around with existing classics. On top of that, there's an ever-increasing number of continuation models, such as the 'new' Aston Martin DB4 GT, the Jaguar XKSS Continuation and the reborn Blower Bentley.
The RBW Roadster fits somewhere along this spectrum. Its silhouette is instantly recognisable as that of the MGB, launched in 1962, but every single nut and bolt on this car is brand new. The bodyshell, for instance, is a freshly-pressed item from British Motor Heritage, the brakes (now discs all-round) are taken from the Mk7 Golf, and the rear-suspension is a bespoke double wishbone setup. Oh, and it's fully electric.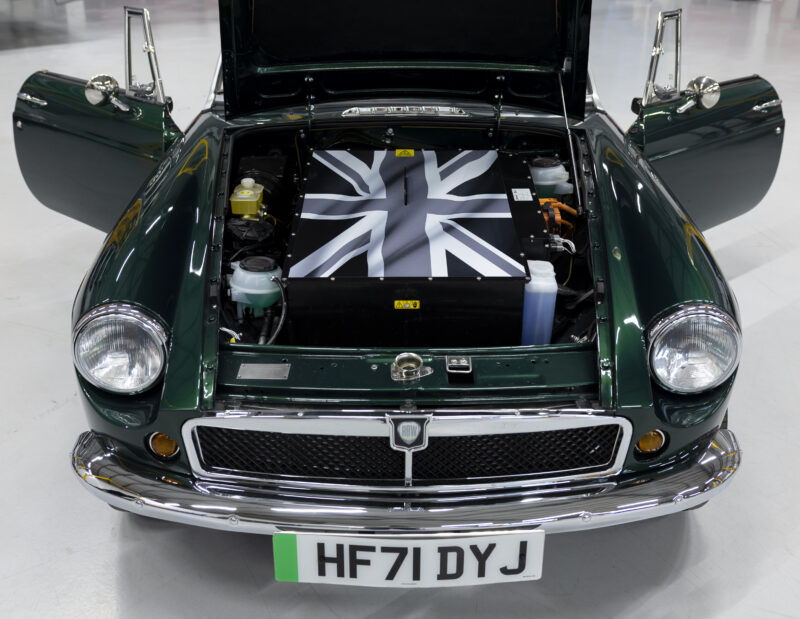 RBW – A Car is Born
The story starts with RBW founder Peter Swain going for a drive in the Cotswolds. He'd borrowed an MGB Roadster for the day and his wife fell in love with the design. However, she feared that a 60-year old classic would be too demanding and too problematic to own.
The following day, Peter found himself staring at the MGB parked in his garage. It occurred to him that there was enough space to fit a set of batteries in the front and an electric motor in the back. Spurred on by this vision, he struck up a partnership with Zytek Automotive – a UK company with a long and illustrious history in motorsport that's now a subsidiary of German automotive giant Continental.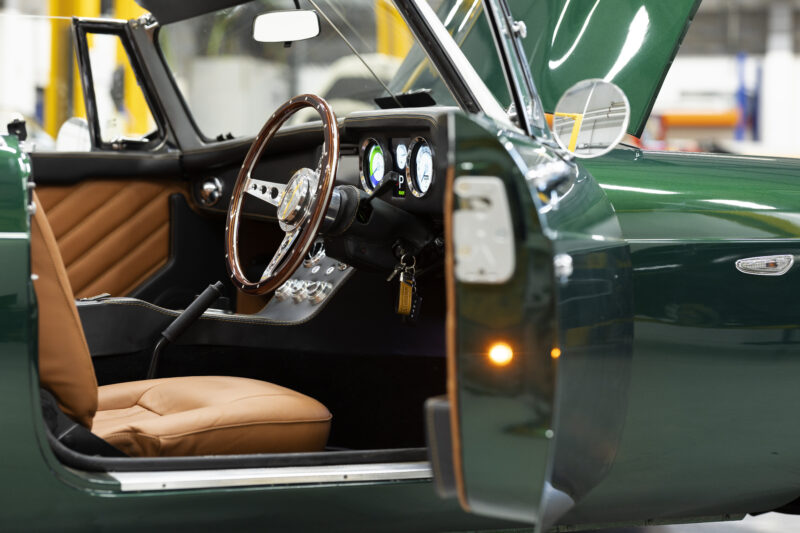 Together, they set about creating a bespoke electric vehicle platform, with a self-contained drive system, a battery module and a vehicle control unit. The emphasis was very much on developing a complete package that would be safe and reliable, Peter explains.
"I think it's terrifying that someone can just stick a second hand Tesla drivetrain in a classic car and sell it to the public with no modifications and no real testing," he comments. "Our cars have two CAN networks onboard, with proper diagnostic functions and crash sensors. We built three prototypes and covered more than 30,000 miles before we were happy to start selling them to customers."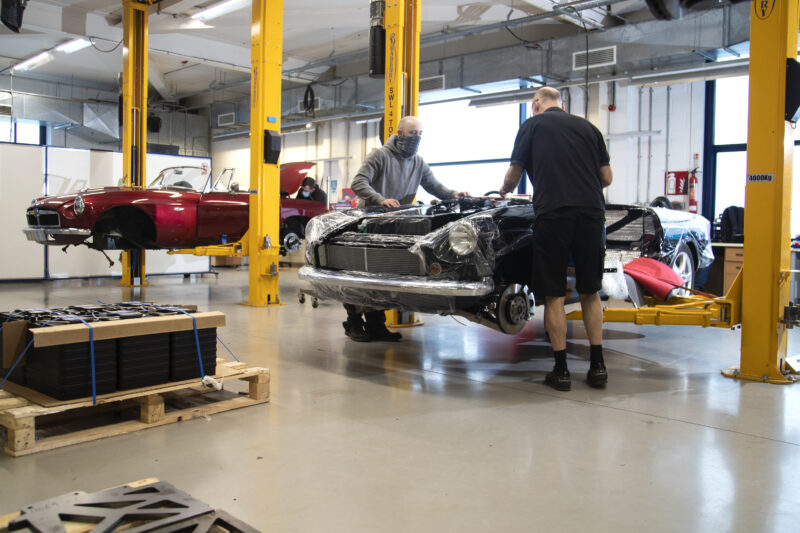 He points to the example of setting up the regenerative braking system: "We spent a lot of time on the test track at MIRA working on the software. Initially, it felt great in the dry, but if you came straight off the throttle in the wet it could spin the car right round. It took us seven months of development to get a setup that really suited the car."
The first three prototypes were all MGBs, but in theory, the platform can be adapted to bolt into virtually any classic car. RBW has already broadened the range to include the Jaguar E-Type and various others are understood to be under consideration – either as conversions or turnkey cars. But Peter stresses that each application will be engineered from the ground up. If you want your 1965 Ford Mustang converted to electricity, for instance, the company will source its own example for development and testing before signing off the project.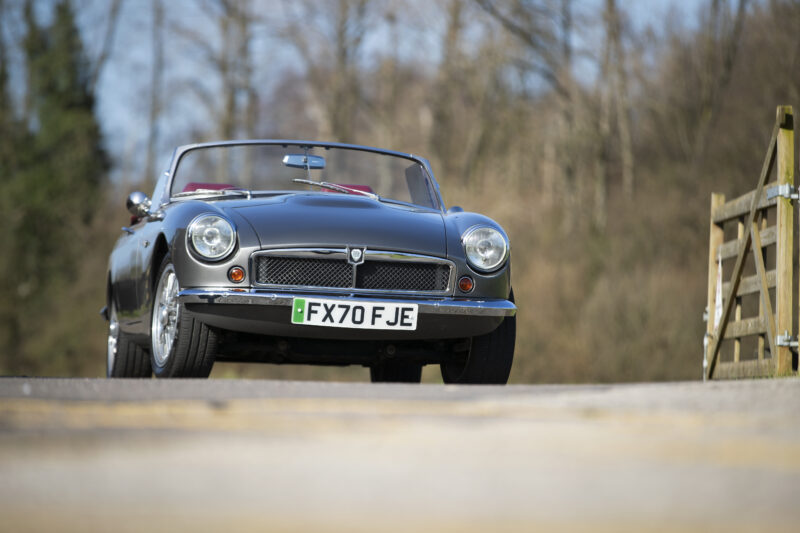 On the Road
The Roadster certainly looks the part. It's still very clearly an MGB, but the de-seamed shell, chunky MG RV8 bonnet and custom alloy wheels give it a slightly more muscular look. It's like seeing an old friend after they've spent a few months with a personal trainer.
Inside, it's a sea of leather, with a central touchscreen borrowed from the Mercedes parts bin and a simple set of switches to control the lights and the heating. You get fully-digital dials, but with a typeface that's not dissimilar to the original Smiths instruments – they're not as slick as the virtual gauges on some modern luxury cars, but they're clear and easy to read. There's also satellite navigation, smartphone connectivity and a high-spec stereo as standard. You can even have a reversing camera if you're so inclined.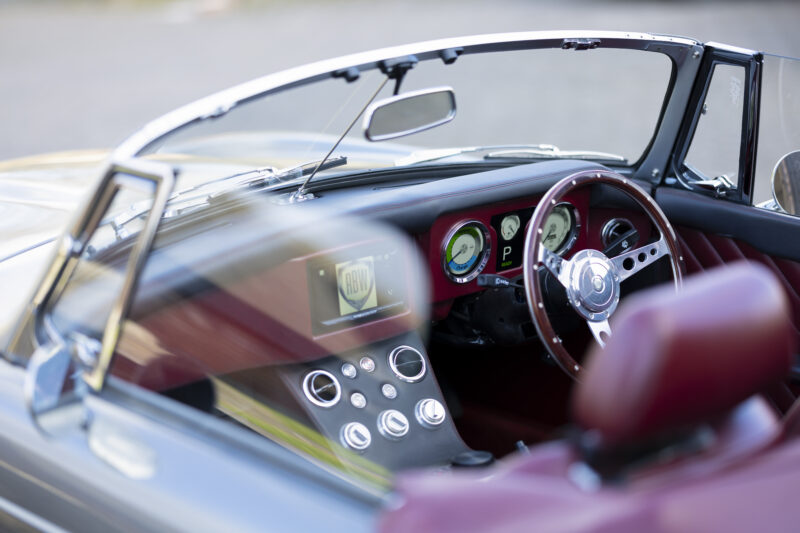 In other respects, though, it's a pleasingly simple car to operate. There are no modes to pick and no nannying assistance systems to disable – you simply select Drive and go.
The RBW Roadster weighs 1,286kg – several hundred kilos more than an original MGB, but still a lightweight by modern sports car standards, and positively anorexic for an EV. On paper, the electric motor's 70kW (94bhp) power output is virtually the same as that of the original B-Series engine, but the torque has almost doubled to 220Nm. The end result is a level of performance that's usefully quicker than a standard MGB, yet still in-keeping with the Roadster's retro appearance (RBW's claim of 0 to 60mph in 8.9 seconds feels about right).
Do you miss the noise? In truth, yes. Some EV conversions we've sampled have had a pronounced transmission noise that gives them their own soundtrack. But the custom-engineered drivetrain in the Roadster is eerily quiet. On a long journey you might be thankful for this, but it does rob some of the sense of connection that you'd get otherwise.
Where the RBW Roadster takes its biggest leap forwards is the handling. The electrically-assisted steering is more manageable than that on a lot of classics, but it still provides a decent amount of weight and feedback. There's a real sense of balance and composure, aided by the low centre of gravity and perfect 50:50 weight distribution.
Peter's brief to Zytek was apparently to make the car handle like a Mk1 MX-5, and you can certainly sense that influence. There's enough grip to make respectable progress, but not so much that it renders the chassis inert. If anything, the result is even more progressive than the Mazda, with a delicate handling balance that can be savoured at real-world speeds.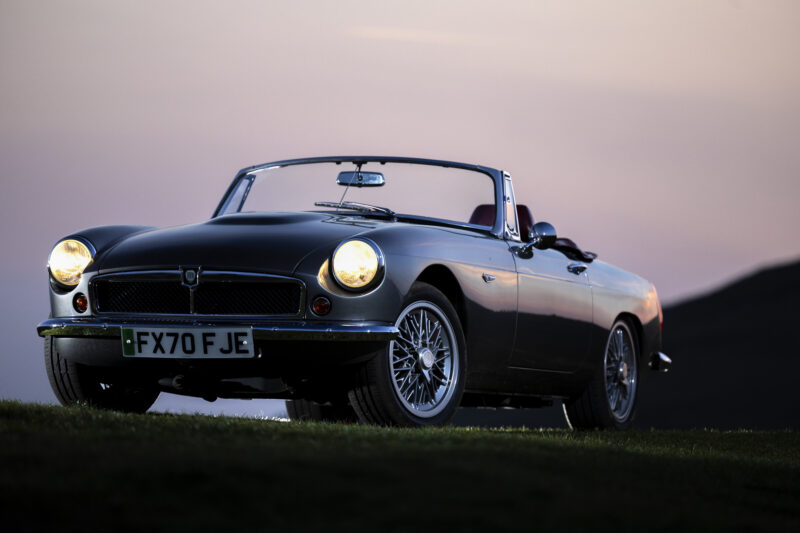 Analogue Meets Digital
All of which brings us back to that opening question. Before delivering a verdict, it's only fair to point out that the RBW Roadster starts at £90,000 – five times what you'd pay for a good Series 1 MGB. But Peter is the first to admit that this car is not pitched at traditional classic car enthusiasts who might go out and buy one of those. Instead, it's aimed at people who've always liked the idea of an older car but find themselves put off by the perceived complexities of owning one.
This modern take on the 1960s recipe can cover a claimed 160 miles between charges (a bigger battery is optional, taking this figure to around 200 miles). That should be more than enough for weekend drives in the country or occasional commuting into areas such as the London Ultra Low Emissions Zone. Meanwhile, 3kW charging means that it can be charged from a standard 3-pin household socket in around eight hours.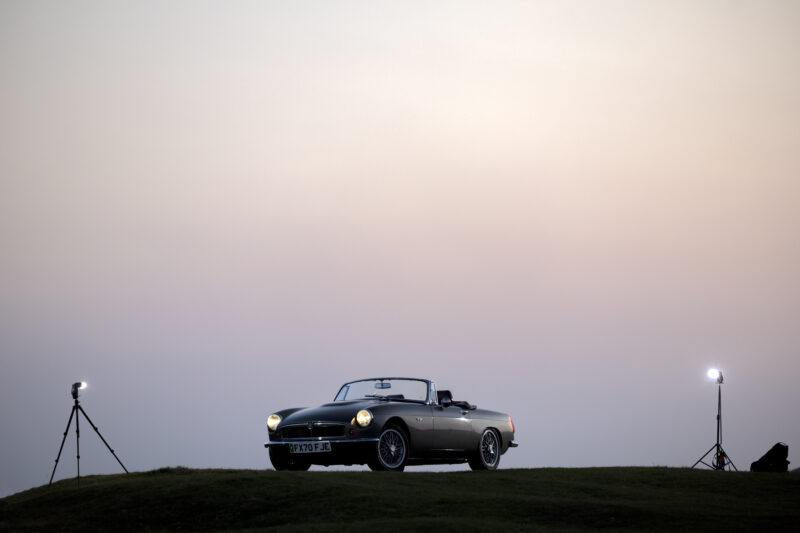 The end result is a curious mix – not as visceral as a traditional classic car and not as fast or as practical as a mass-produced EV. But it's a gorgeous-looking machine that handles sweetly and offers a huge range of customisation. Perhaps the most telling thing is that I drove the Roadster alongside half a dozen mainstream EVs at the same event and it was the only driving experience that remained truly stuck in my head at the end of the day. In that context, this new-but-old car wins every time.