1954 Chevrolet Corvette – Auction Car of the Week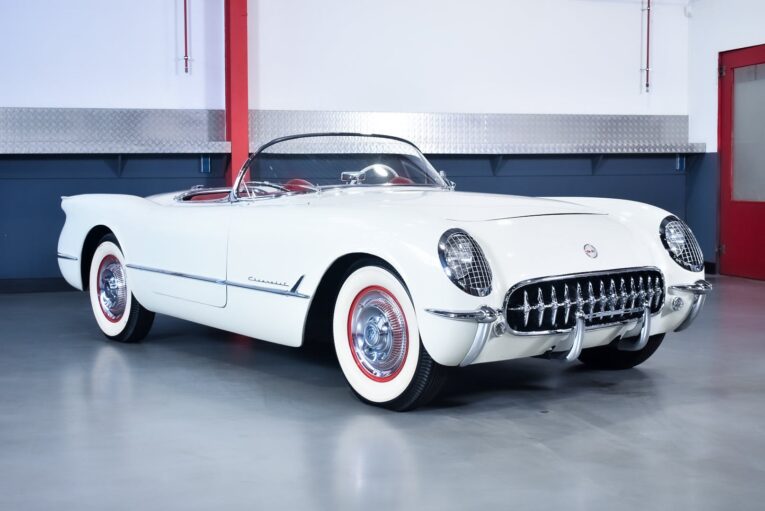 The word 'icon' gets bandied about a lot, but in the case of the Chevrolet Corvette, it is very, very appropriate. The Corvette truly is an American icon. The first mass-produced sports car with a fibreglass body, it was beautiful, it was sleek and it was… a bit of a flop. Yes, it might seem impossible to believe given the Corvette is still in production today, but the early Corvette failed to capture the hearts of American buyers. It wasn't until 1955, when they offered a V8, that sales picked up (in fact, of all Corvettes built in '55, only 6 didn't have the optional V8). Time, however, has been kind to those misunderstood pre-1955 cars, and they now stand as an attractive, hugely popular classic option. Take a look at this 1954 Corvette, and you'll soon see why.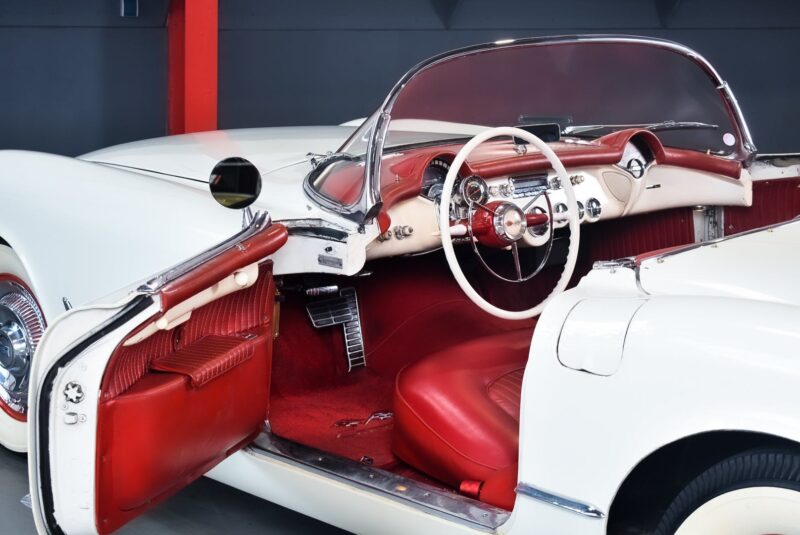 This 1954 Corvette is a straight-six car with the 'Blue Flame' 236cui engine. It boasts an impressive 150bhp, it's in excellent order and as you can see from the pictures, it's just as beautiful as the car into which it is bolted. Mated to an automatic transmission, this 1954 Corvette is a cruiser, not a bruiser. But that's fine. You want to be seen in a car like this, don't you? You don't want to whizz past and be missed by potential onlookers!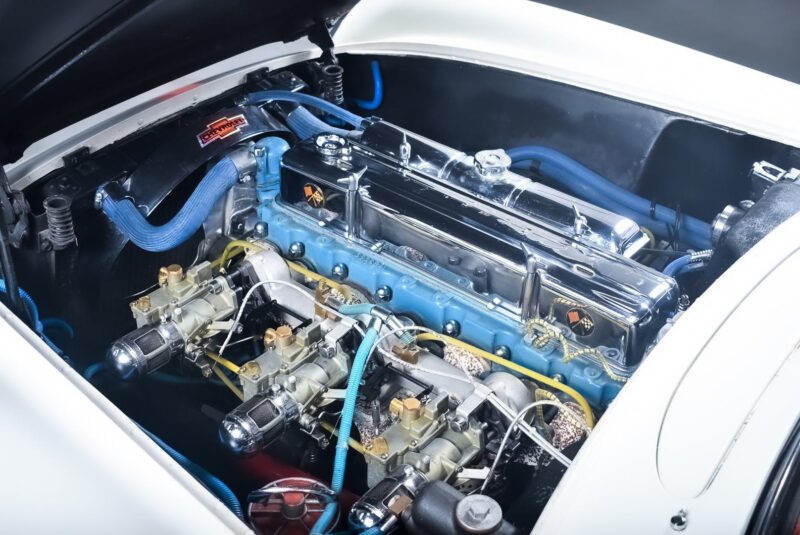 Finished in Polar White with 'wide white' tyres and contrasting red interior, this really is a car to be seen in. It's an event, a rolling attraction for anyone lucky enough to see you. And thanks to being looked after and maintained so very well, it's sure to be a deeply enjoyable place for you to be too. Comfortable, sculpted, classic – this is what motoring is all about. And if, heaven forbid, the weather should take a turn for the worst, there is a mechanical folding roof to keep you dry. And unlike many other cars of this vintage, said roof is in excellent condition.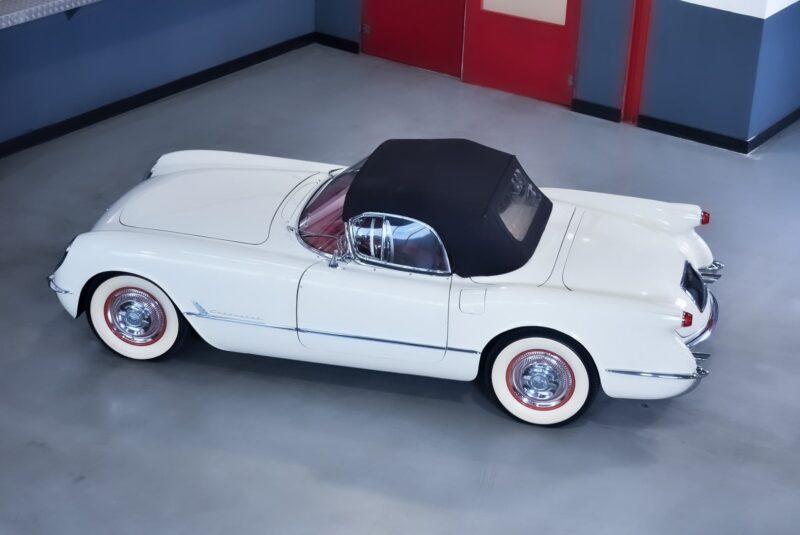 We adore this car, and looking back it's criminal to think the American buying public wasn't battering down the doors of their local Chevrolet dealerships. But it may have been too ahead of its time, too forward thinking and too bold. What's important though is that despite a rocky start, the Corvette went on to be a huge success, a motoring legend and a pop culture favourite. And that can all be traced back to this very model. Were it not for this brave, special little car, the Corvette of today wouldn't be a thing.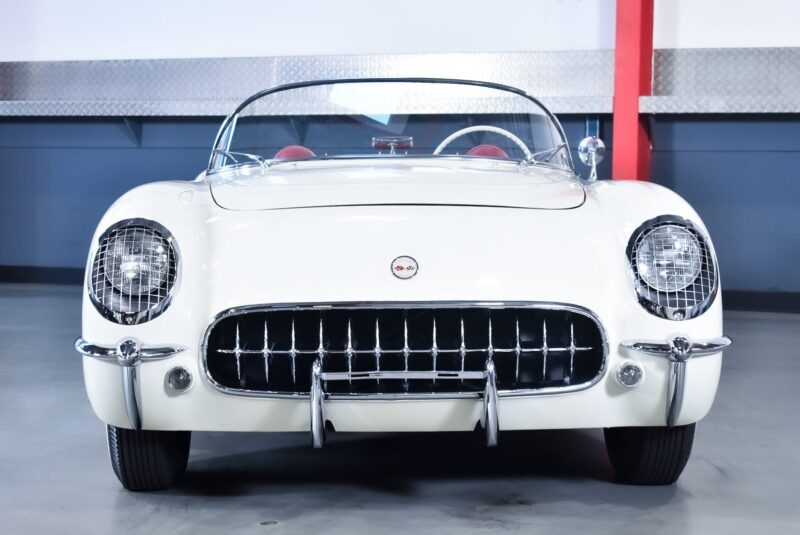 Then of course there is its usability. Sure, a V8 would be nice, but don't dismiss the 'blue flame' straight-six. Beautifully balanced and with ample power, it was more than capable of shunting the relatively lightweight 1954 Corvette along the road. The fibreglass aspect means that rot isn't as big of a concern as usual (but the chassis still needs to be cared for, naturally), the support network of specialists means parts aren't as hard to find as you might think, and the global following for these once underappreciated cars means that when you own one, this one, red ropes will part and doors will open. Which is exactly what should happen when you're driving a white over red 1954 Corvette.