1960 AC Ace – Classified of the Week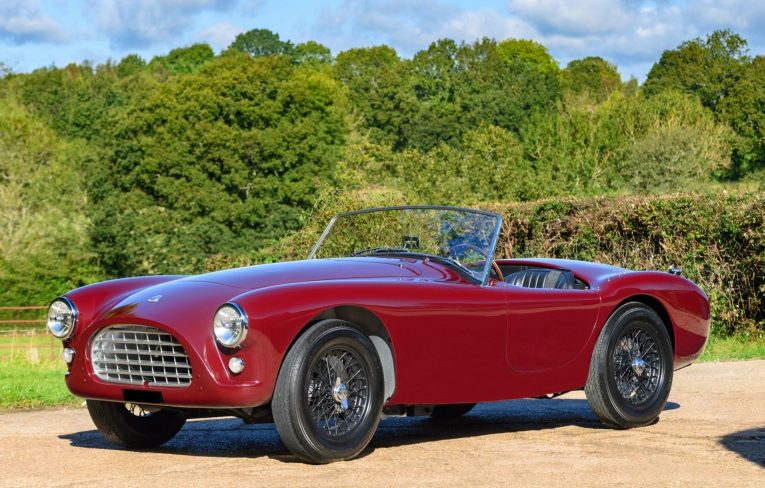 Even before World War 2 broke out, AC (Acedes) Ltd. was struggling. The 2 Litre range of cars weren't pulling people into showrooms, and the competition was displaying far more advanced and ultimately, more exciting cars. Then of course, there was the aforementioned conflict, during which AC was put to use helping the war effort, as every other manufacturing company was. When peacetime returned, the troubled AC had a stroke of luck. It won the contract with the UK Government to produce the Invacar. But that wasn't enough, and while it was a welcome shot in the arm, it didn't really show AC in its best light. AC wanted something sporty, something exciting and something with a bit of curb appeal. What it needed was the AC Ace.
Penned by John Tojeiro, the Ace was a revelation. it boasted a ladder style tubular frame, fully independent suspension, the body was made from hand-beaten aluminium and power came from a straight-six. Or, it should have done. The early production Ace was lauded for its looks and its raw appeal, but it was not nearly as quick as that curvaceous body would have you believe. In fact, it ran out of puff at 103mph and it clawed to 60mph in 11.4 seconds when tested by Motor magazine. But still, people wanted it. They just wanted it to be a bit faster before they handed over their hard-earned money. In 1956, AC duly obliged, and offered the car with a straight-six from Bristol Cars. It was hotter, more powerful and faster. It had three downdraft carbs, it had 120bhp and it would shunt the Ace to 60 in under nine seconds and carry on all the way to 116mph. It also brought with it a new, more refined four-speed manual transmission. At last, the Ace was the car it was meant to be.
And that is the car we have here. This 1960 model sports the desirable Bristol 100D2 engine, that four-speed transmission and of course, those killer looks. Left hand-drive, this car was built for the American market, and was originally painted gloss black. The car's first owner, a Mr. Ronald G Kistler bought the Ace to use. A keen driver, he entered the car into competitions as early as 1961. And not just one. This Ace could be found on track most weekends going off the number of entries listed on the advert. In 1988 though, the car was sold and was recommissioned in the early '90s.
The car had a number of owners before coming back to the UK in 2007. In 2005 it was bought by Peter Lovett who owned it until 2016. During his time with the car, it was once again used properly. It was spared the track this time, but it did tour Europe and America a of number times. Proper grand touring adventures, as one would hope for such a car. In 2016, Lovett passed the car on to a Mr. Allen, who embarked on a full mechanical overhaul with Redline Engineering, to bring the car back to near new condition. In 2020, the hand-formed aluminium body was the focus, and was stripped to bare metal and repainted to concours standard by Mitchell Motors. That brings it to the condition you see it in here.
Pleasingly, the fascinating and somewhat jet set of life of this AC Ace is all documented and included with the car. It makes this one stand out from the rest. It's a car that has been used, it's been pushed hard and each owner has exploited every bit of power and every possible giddy thrill out of it. It's not been babied and pushed around, it's not been started once a year. It's been driven. But now this AC Ace has benefitting from the ultimate reward, by which we mean the complete restoration. Thus, in turn, the car has been set up for decades more fun and many, many more miles. Classics simply don't get much better than this one.