1960 Riley One Point Five – Project Profile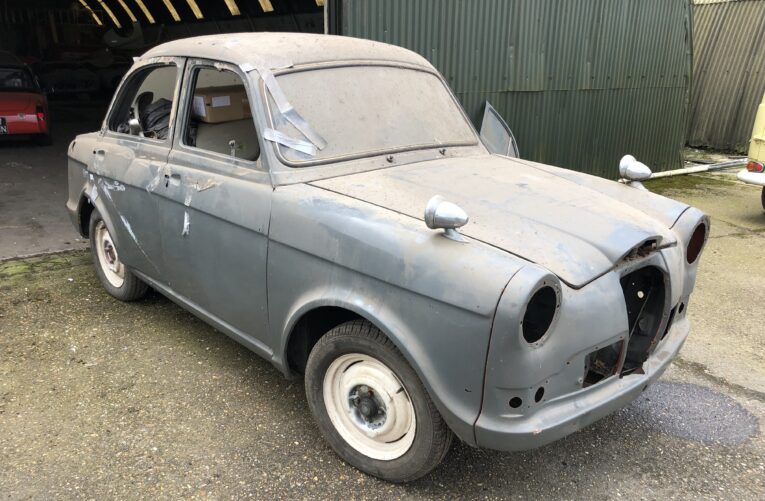 The Riley name maybe gone from the UK's automotive landscape, but don't think for one second that passions for this legendary brand have dulled since its official demise. Far from it, in fact, as Rileys are some of the most sought after classic out there, and as such, this 1960 Riley One Point Five is well deserving of your attention. Sure, it needs a bi… a lot of work, but isn't bringing an old classic back to life all part of the fun? Plus, the Riley couldn't be easier to work on. The engine is the common B Series, so parts are easily available, and the floorpan/chassis/suspension/steering is all from a Morris Minor. This is the perfect starter classic, make no mistake.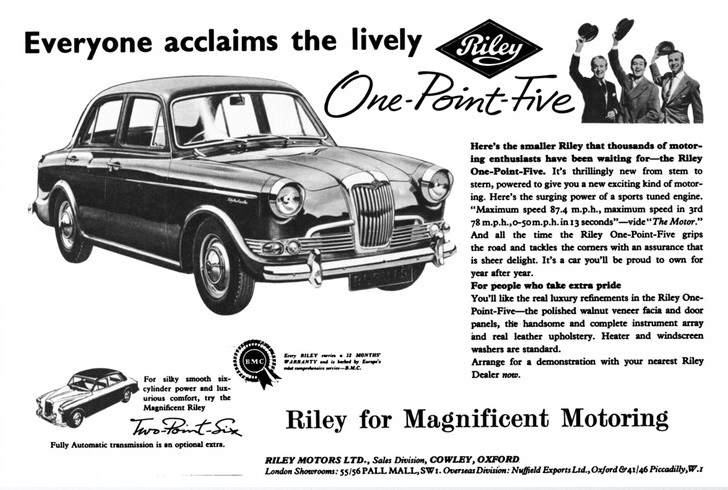 What is it?
Well, it's listed at a Riley 1500, but that's something of a misnomer. The Wolseley was the 1500, this is a Riley One Point Five, so called because it had a 1,489cc B Series engine. The Riley was the GTi of the pair though, as it boasted a pair of 1 1/2 inch Skinner Union H4s, and as such delivered a dizzying 68bhp. The Wolseley only had 50bhp from the same engine. The Riley also had better brakes, which is never a bad thing. This car, being a 1960 version, is one of the first second-generation models, as identified by the hidden bonnet and boot hinges. It was also a bit more comfortable inside, but you'll have to take our word for that, as the interior of this example is in bits. It's a lovely little car though, and one that is dripping with potential even if it is a glorified pile of parts at the moment.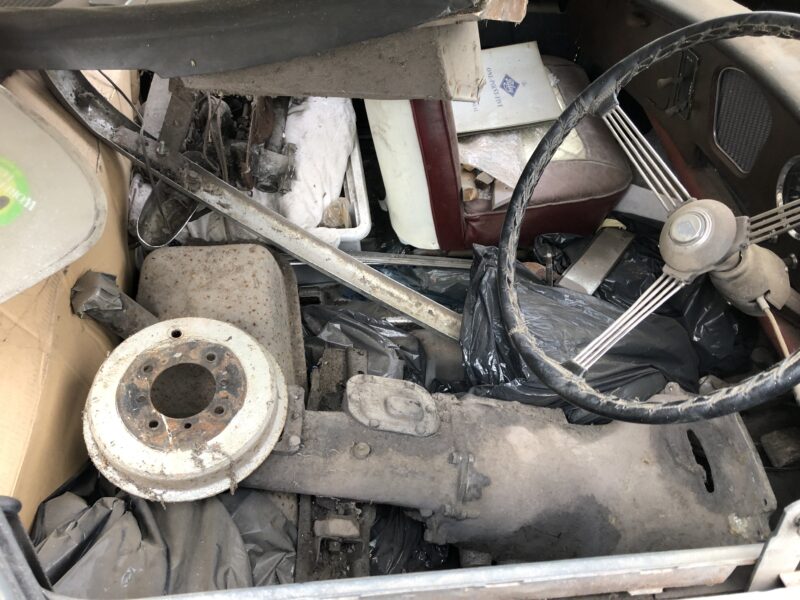 Why is it a project?
The advert isn't exactly gushing with information. However, we are told the car has been in dry storage for a long, long time. The genuine 'barn find' dust would go some way to backing that up. It's been stripped, and the advert states it has a grey paint job. Looking at it, we'd say it was stripped and painted, then never put back together. Look beyond the dust and the tape residue, and the paint actually looks like it would come back with some work. There is no serious rust to observe, nor any dents or dings. The interior is full of parts, but the seller doesn't know if there's a complete car here, so you'd need to do an inventory to be sure. There is an engine fitted, but it's just a tall engine, there are no ancillaries fitted. It looks, well, it looks goosed. But it's a B Series, so saving it or just replacing it isn't going to be hard.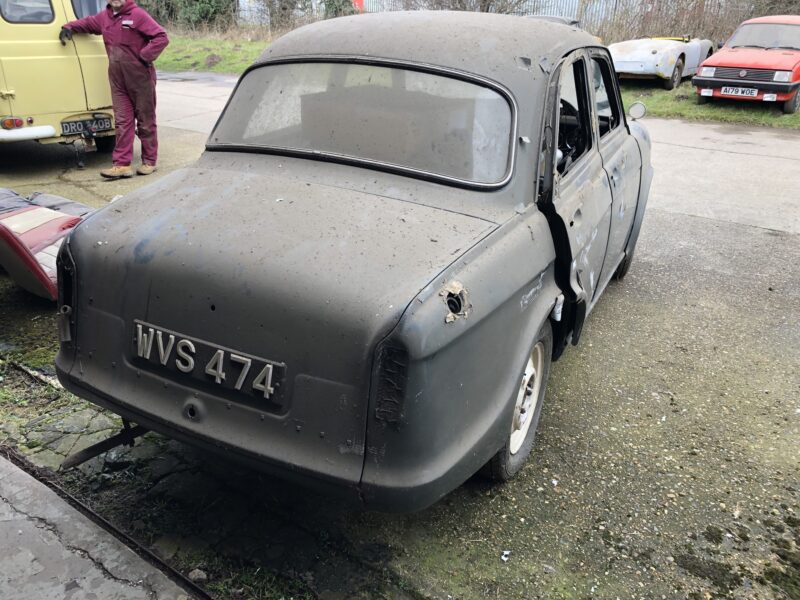 Five things to look for:
1) Rust
There certainly seems to be nothing in the way of serious rust highlighted in the pictures. There is some slight surface corrosion on the leading edge of the wings, where they butt up to the nose piece. But that seems to be it. The engine bay looks decent, too. However, this Riley is 62 years old, so have a good poke about to be sure.
2) Paint
You might accuse us of being eternal optimists, but honestly, we think that paint would come back. It looks uniform and undamaged, the only thing that might be an issue is the hideous duct tape residue, as that stuff bites hard. However, a good wash, clay and machine polish should make this Riley presentable. It won't be a show winner, but it would still be something to be proud of.
3) Parts
The seller has stated that they don't know if there's a full car here, so you're going to need to have a rummage and see what's what. There seems to be most of an interior, a spare dash, bumpers, another manual gearbox, brake drums, extra rear seats and glass. You never know, you might be able to make some money back by selling the surplus.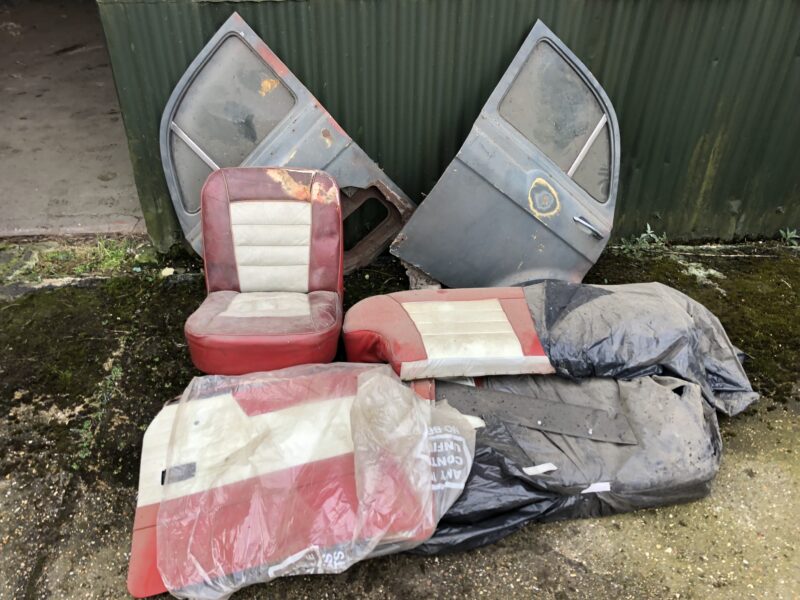 4) Engine
It would be worth sticking a bar on the old B to see if it turns. Though we wouldn't hold out much hope. There is no thermostat cover on, nor oil cap, nor manifold, so if any moisture has got in, it's going to be locked solid. However, if it is, don't fret. The B Series is ubiquitous even in 2022, so a replacement can be easily sourced.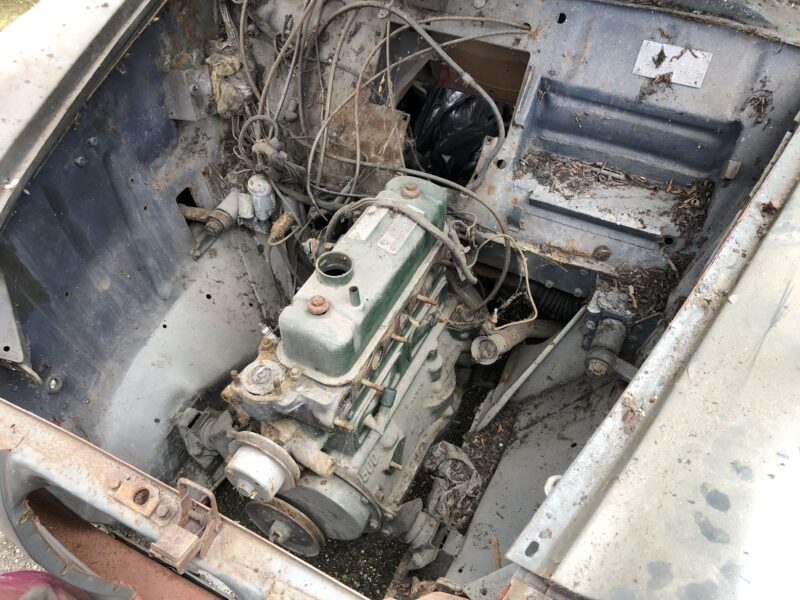 5) Chassis
The Riley One Point Five used the same floorpan as the Morris Minor, and the Morris Minor loved to rust from within, so get down on your knees and have a good poke about to see what's what. Thanks to the popularity of the Minor, replacement panels and parts are available. It's just a matter of how keen you are to start a weldathon.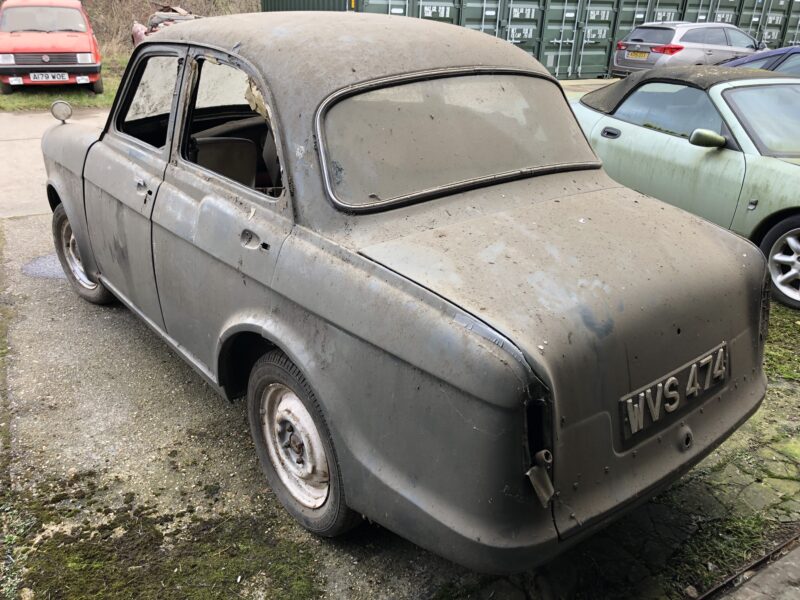 What should you do with it?
A Riley One Point Five is never going to be worth a fortune, so why not have some fun with this one? Clean it up, see what part you have, then set about building a little hot rod. The Riley One Point Five was a popular race car in period, and this would make a great fast road car. Drop in the engine from an MGB GT, get some spicy carbs on it, a fast road cam, tighten up the suspension, get a custom exhaust system made, yeah, this little Riley could be a proper riot. And because it's a British car from the '60s, it's no more complicated to work on than Lego, so you could do it all at home. And at the end of it, you'll have something different, something fun and exciting. Yes please!