1966 Alvis TE21 – Auction Car of the Week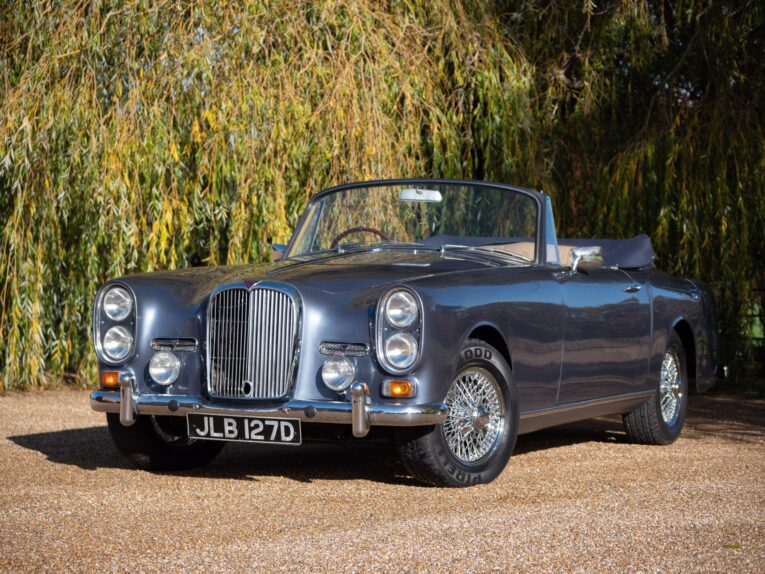 Rolls Royce, Aston Martin, Bentley – all big British names that we as classic car fans associate with upmarket, luxury tourers, but there's another esteemed name from the UK that is often – and criminally in our opinion – overlooked. That name, ladies and gentlemen, is Alvis. We recently made a film about this wonderful company that went full-on phoenix and re-opened its doors in 2013. Currently making cars again it has historically produced some of the finest posh motors to ever grace tarmac and the Alvis TE21 is no exception.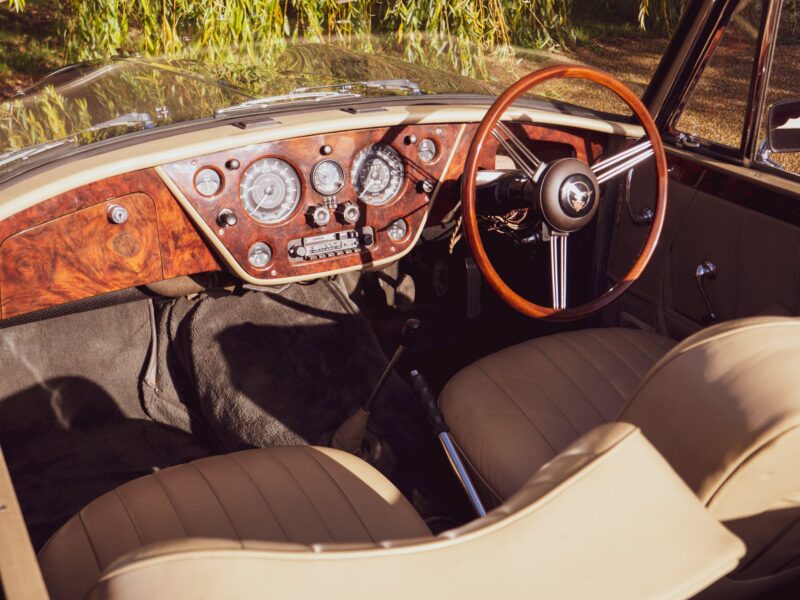 More exclusive and generally cheaper than those rivals listed above the Alvis TE21, arriving in 1963, was a genuine coach-built sports tourer. Officially known as the Three Litre Series III, the TE21 was a revised version of the TD21 which itself was based upon the earlier TC 108G. Designed by Swiss coach-builders Graber and put together by Mulliner Park Ward the TE21 reminds us of a time when cars were lovingly built by skilled craftsmen with a meticulous attention to detail unrivalled by later "modern" production methods.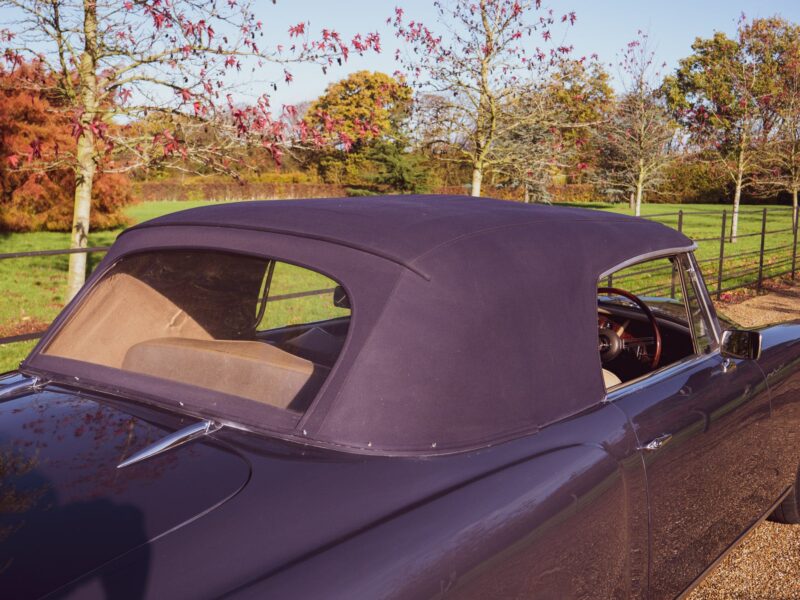 Available as either a two-door saloon or drophead coupé the TE21 featured a number of exterior changes and interior improvements over the previous T series cars, the most noticeable of which was the now stacked headlights akin to the Mercedes W108 that came a couple of years later. The three-litre straight-six engine was also now mated to a five-speed manual gearbox and developed around 130bhp. Suspension and steering was updated too and there was also the addition of a new coil spring clutch.
Our focus for today's Auction Car of the Week then, is this gorgeous and rare 1966 Alvis TE21 drophead coupé. Benefiting from a full professional restoration by Red Triangle – the company that bought all the parts, stocks, drawings and records after Alvis officially closed its doors in 1967 – the car still looks great and while there are some age-related blemishes beginning to show through the previous body restoration has held up after 34 years and the Derwent Blue paint still presents well.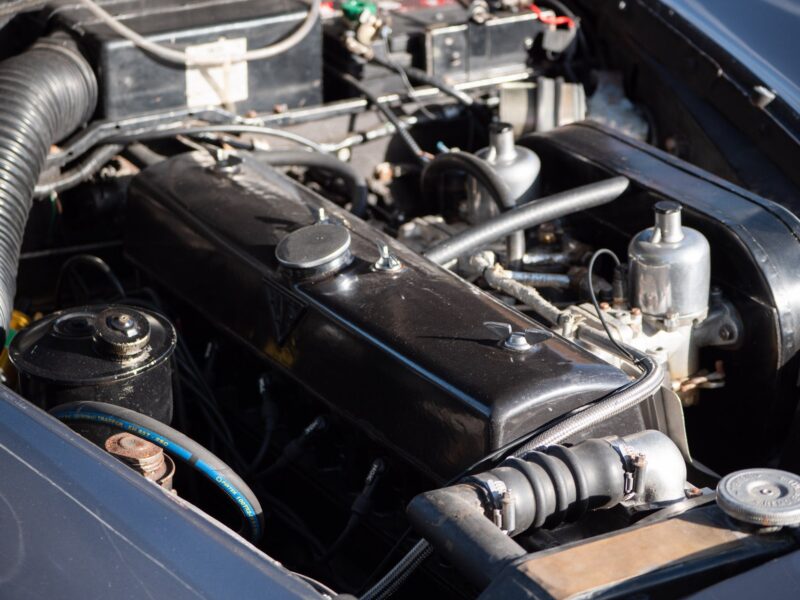 Despite having covered over 150,000 miles now the Alvis performs impeccably and in 2011 the engine was stripped down and the block was re-bored. New pistons and a reconditioned crank were fitted along with fresh bearings and timing gear. The radiator has also been re-cored and an electric fuel pump has recently been fitted. The interior has also received some work in the past with the leather seats having been retrimmed in the '90s and a new hood and timber work installed in 2005. The condition of the car is backed up by an impressive history file and with a fresh MOT it's ready to be enjoyed by its new owner, having been in the possession of the current owner for 40 years.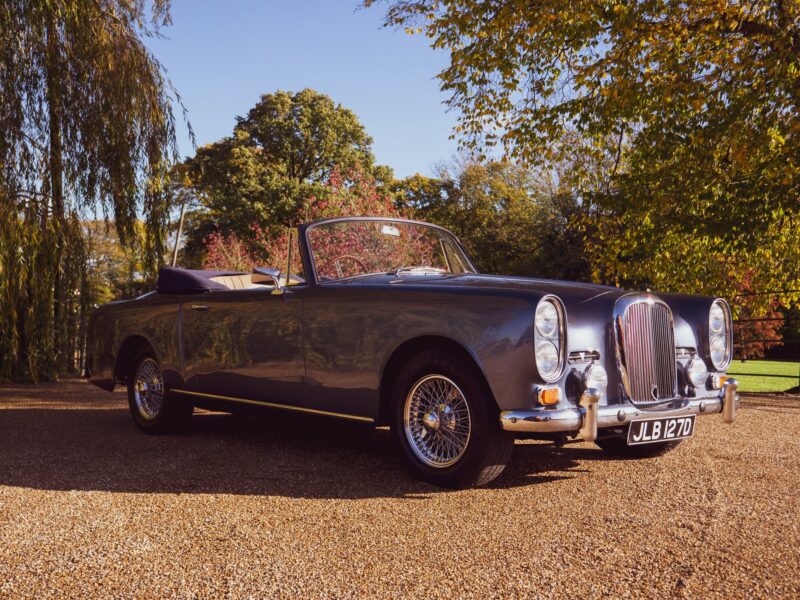 This Alvis TE21 drophead coupé represents a wonderful alternative to some of the more prestigious marques and remains a beautifully styled example of '60s elegance with bags of heritage. These cars evoke feelings of pure class and hark back to a time of good taste and indefatigable British spirit. With impressive parts supply and expert backup they are not impractical or difficult to own either. Not only that but they are properly usable, something that a lot of other ritzy rides of the same era cannot attest to. If the TD21 was good enough for Sir Douglas Bader then the more refined and improved TE21 is good enough for us, so chuck in a bid for your chance to waft around pretending to be an ex-RAF flying ace. Tally-ho!