1969 Fiat 124 Spider – Project Profile
Buying a project car, or even just deciding you want a project car, can be an assault on the old emotions. There is the excitement that comes from browsing Car & Classic for that dream car, but then comes the doubt. Can you actually restore it? Do you really have the time. Do you have the requisite skill? It's easy to look at pictures online and think 'yeah, I can fix that'  but the reality is old cars are belligerent sods and there's no such thing as a simple job. What you need, then, is something on which all the hard work has been done. Yes, buying a half-done project can be risky, but if you buy the right one, like this 1969 Fiat 124 Spider, it can also be hugely rewarding.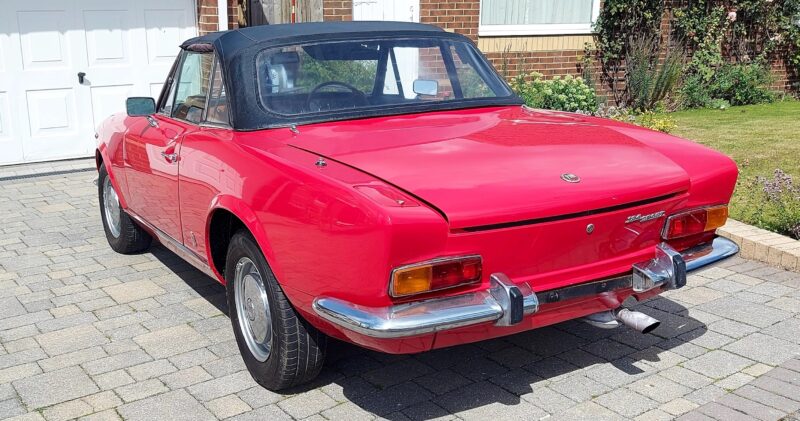 Not every half-done project should be avoided. Life is busy, old cars are expensive, and people's circumstances change. Sometimes, an owner can't see a project through to fruition for all manner of reasons. And that's what's happened with this 1969 Fiat 124. Life has just got in the way for the current owner. It's a huge shame for them, as they have put some considerable work and money into the car, but it's good for you. Now, this little Fiat just needs some small jobs, a bit of tidying up, a bit of finishing off. The kind of thing you really can do yourself at home. All the hard stuff has been done. It's even a running, driving car.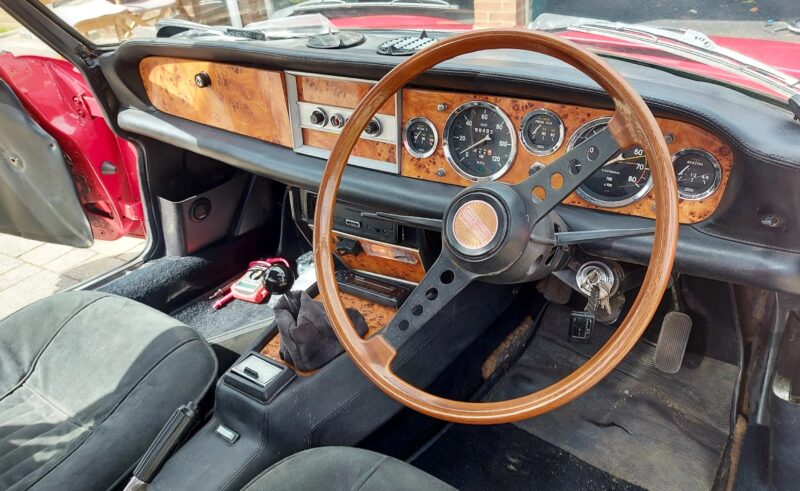 What is it?
If you look at a Fiat 124 and then look at a Fiat 124 Spider, you can be forgiven for then sporting a somewhat perplexed expression. There is nothing, on face value at least, to link the two. They share numerical nomenclature due to the shared underpinnings, though the Spider is in fact slightly shorter than the other versions. This version, the Sport Spider, was not built by Fiat. Instead, the car was penned by Tom Tjaarda and built by Tjaarda's employer at the time, Pininfarina. It was a light, agile, utterly beguiling monocoque design that, in its earliest guises as per the car here, was a delicate and considered two-seater that embodied everything a small roadster should be. This car, a 1969 model, has been converted to right-hand drive, making it even more special.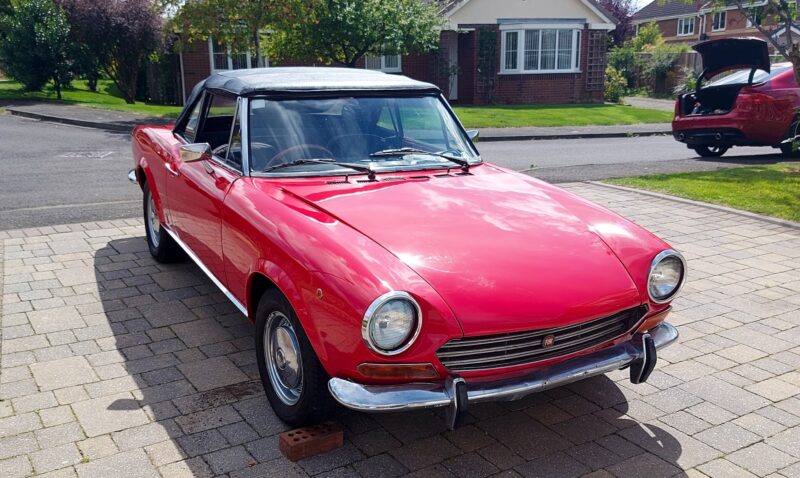 Why is it a project? 
This car has had a life, and we would encourage you to go and have a read of the advert which goes into great detail. In summary, this car was converted to right-hand drive early in its life. It's an early A Series car, and is registered as a 1969 'G'. It was restored once in the mid-nineties, the engine was rebuilt at around 76k, and the car also had a new hood and interior around the same time. The current owners bought it in 2016, rescuing it from a long term slumber. It was sent away to a specialist who carried out a great deal of work to get the old Fiat 124 running and driving again. However, the seller states that at this point, the old restoration was starting to give out, and as such, over the next two years the car was stripped and repaired, new panels were fitted and the car was repainted. And that's it. Life then got in the way, and the next time this car saw the light of day was for the pictures you see here. Now in need of a final finish, there are trim bits that need sorting, it'll need a service, a polish and and good inspection, but on paper this Fiat 124 should be no more than a few weekends of work. It still runs and drives, and the paint is as fresh as the day it rolled out of the body shop. It just needs someone to push it, or should we say drive it, over the line.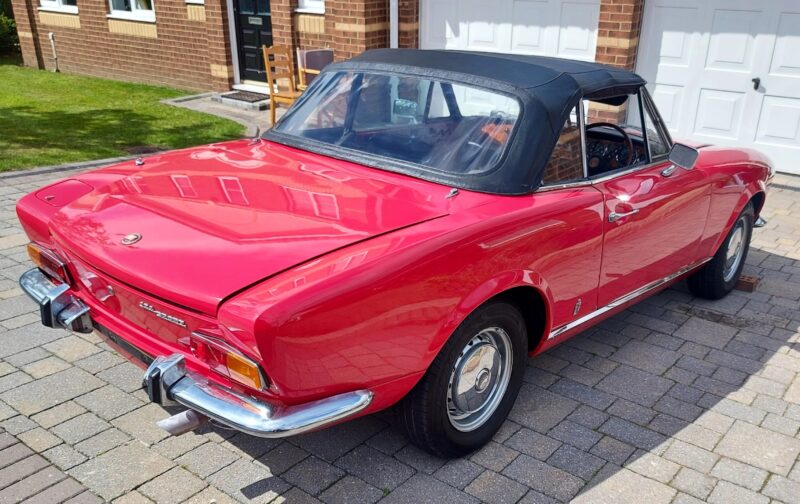 Five things to look for:
1) Engine
We know the engine runs, but given this Fiat 124 hasn't done any miles for a long time, it's a given it's going to need a thorough service. The carb will need a tickle, too. But what about overall health? Check for any leaks, look at the core plugs, how do the belts look? Check for any noises when running, particularly from the bottom end.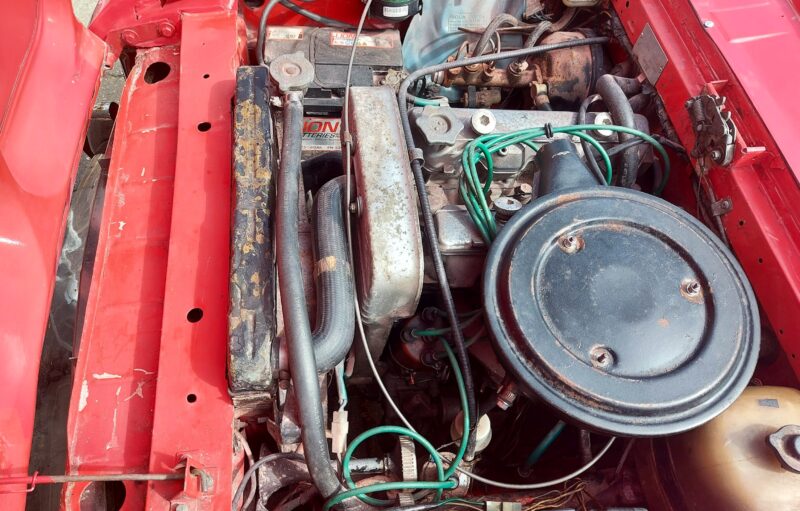 2) Paint
It looks resplendent, and the new paint seems to have been expertly applied. However, it never hurts to have a look for yourself. Look for overspray, look for any dings or scratches that might have been unwillingly gained while the car has been in the garage. Looking at it, it's almost certainly fine, but a bit of due diligence won't hurt.
3) Trim
The car is largely complete, but there is still a lot that needs finishing. Take the time to go through the parts and trim included with the car so you can get an idea of what you're going to need to spend – if anything – to get this Fiat 124 finished. Clips, trim, fasteners, door cards, so on and so forth.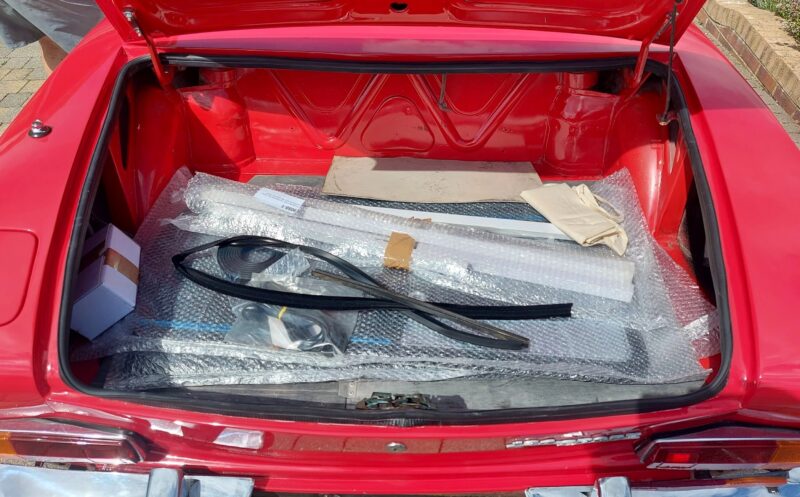 4) Hood
The hood was new, and from what the advert tells us, hasn't seen any weather. This, you may think, is a good thing. Possibly, but that all depends on how the car has been stored. Was the hood up or down? Is it still soft and does it still fold as it should? If it's gone dry and brittle, it's going to be a costly thing to replace.
5) Conversion
The fact this car is right-hand drive is a great thing. However, how well was the conversion carried out. You're going to need to get underneath it to check all the steering connections and so on, check the bulkhead where the column goes through, and check as much of the dash (behind it in particular) as you can. Make sure it was a proper job, with proper fastenings and bracing.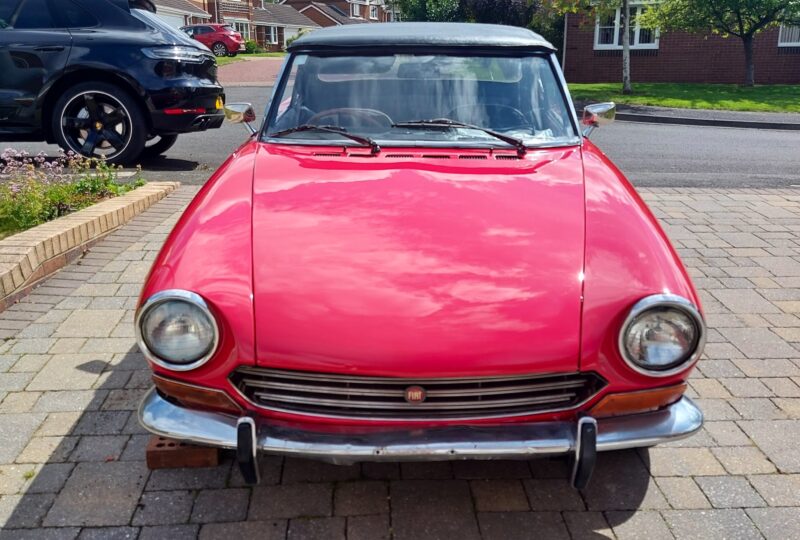 What should you do with it? 
If it were us, we'd do as suggested and simply finish it off. This will be a charming, fun, nimble, happy little car when completed, and one that doesn't need to be altered from factory specification. Get it buttoned up, get everything working, give it a good service and then catch the tail end of summer. You'll be in motoring heaven. If you want to make it a bit more unique, you could add some Abarth style touches. Lose the bumpers, find some period correct alloy wheels, paint the bonnet satin black and fit a set of yellow Cibie spotlights. It'd look cool. But it looks cool in standard guise, too. The main thing you need to do, because this car deserves it, is get it back on the road.