1989 Mercedes-Benz 300SL – Auction Car of the Week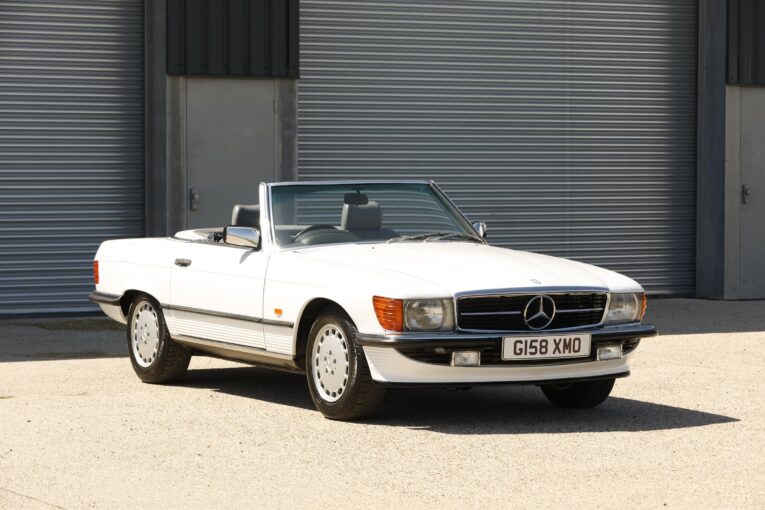 Since we launched Car & Classic Auctions, we have become acutely aware of just how popular the iconic Mercedes-Benz SL is within the classic car world. And deservedly so. It's a truly beautiful machine, one with perfect proportions, bulletproof mechanicals, incredible reliability and looks that turn heads even today. The most popular of all the SLs is of course the R107 incarnation, which is the model that came after the SL 'Pagoda'. No small act to follow, but the R107 did exactly that. And when we're presented with cars like this 1989 300SL, it's not hard to see why they're so popular.
We pride ourselves on getting some top notch motors over the digital auction block, but this 300SL is simply on another level. It has covered a mere 48,000 miles over the course of its life, it's exceptionally rare in that it is one of the last of the R107 generation to be built, it's in largely original condition and it has been maintained to a fastidious standard. And in case you're wondering, we say 'largely' as some things have been replaced, but only in the pursuit of perfection. The fabric hood, for example, is new. There is a stainless steel exhaust system fitted, and the wheels have been refurbished. Other than wear and tear service items, everything else is as it left the factory. The reality of the hood being changed is because the old one had become stiff from lack of use!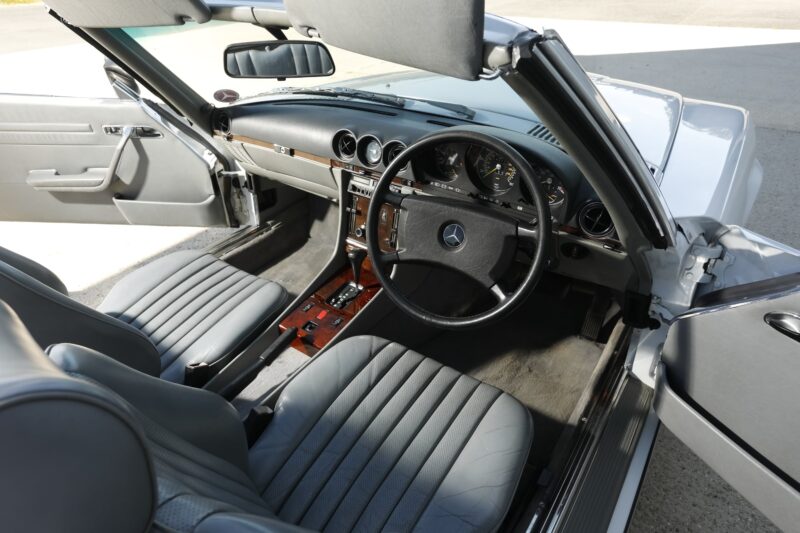 Finished in Arctic White, the body is free of even the smallest blemish. The car has been kept indoors when not in use, and it shows. Arrow straight panels all round, perfect trim and bumpers, flawless glass. This is a show car, make no mistake. But it's also a Mercedes-Benz, with that legendary 2,962cc buttery smooth straight-six engine, so it's a show car you can and should drive, too. And it is, let us assure you, buttery. The engine is whisper quiet and while bores at the pub will tell you a V8 is best, they are wrong. The smoothness of the straight-six suits this car far better than the rock and roll of a V8. This car is for gliding along in effortless comfort.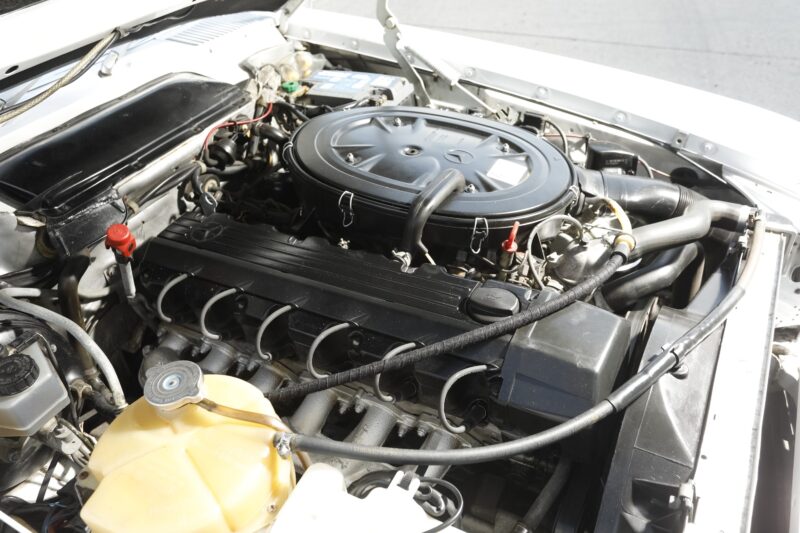 And you will be comfortable. The interior, finished in grey leather, is free from any marks, wear or other imperfections. There are new, hand-made floor mats from Germany, the dash is immaculate with no warping or cracks, and the big steering wheel is as pleasingly tactile today as it was for that lucky first owner in 1989. In fact, leave your smartphone in the house and you could well convince yourself it still is 1989, such is the outstanding condition of this car.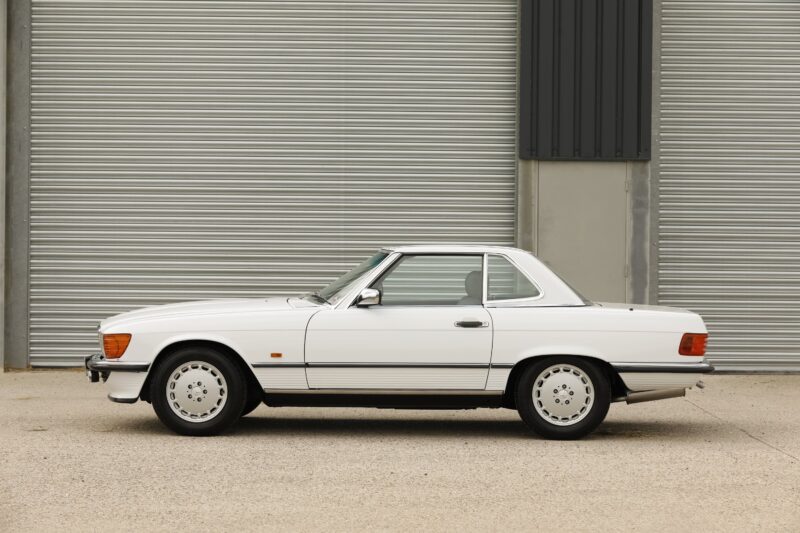 You get all the other good stuff you would expect from a 300SL of this condition, too. There's that all important hard top, which is in perfect order. You get two keys, remote fobs, a full history file detailing just how well maintained this car is, you get all the invoices and receipts and of course, all the hand books. This 300SL is, make no mistake, about as good as it gets. It's certainly as close as you'll ever get to buying a brand new one. If you've always fancied a Mercedes-Benz SL, this 300SL is the one. Classic cars don't get much better.