1990 Sierra Sapphire RS Cosworth – Auction Car of the Week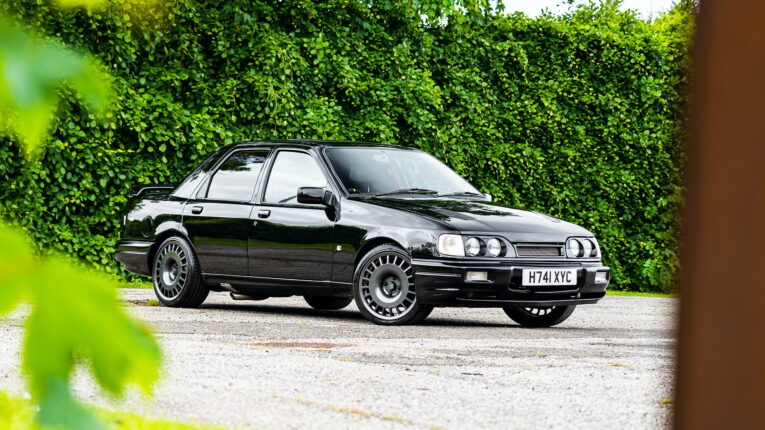 The Sierra Sapphire was, let's not beat around the proverbial here, dull. If it were a food, it would be bread. If it were music, it would be Enya. If it were clothing, it would be chinos. All perfectly acceptable, but none are likely to make headlines or form the bedrock of any sort of exciting tale (that's not entirely fair to Enya, her gigs could be off the chain for all we know, but we digress). As a car, it was fine. It didn't make much sense, in that being a Sapphire meant it was a saloon, which was a less practical 'normal' Sierra, but hey, the saloon ruled in the '80s and '90s, and Ford wasn't going to miss out on the action. Even if the car was tepid at best. Unless, that is, it was the RS Cosworth version.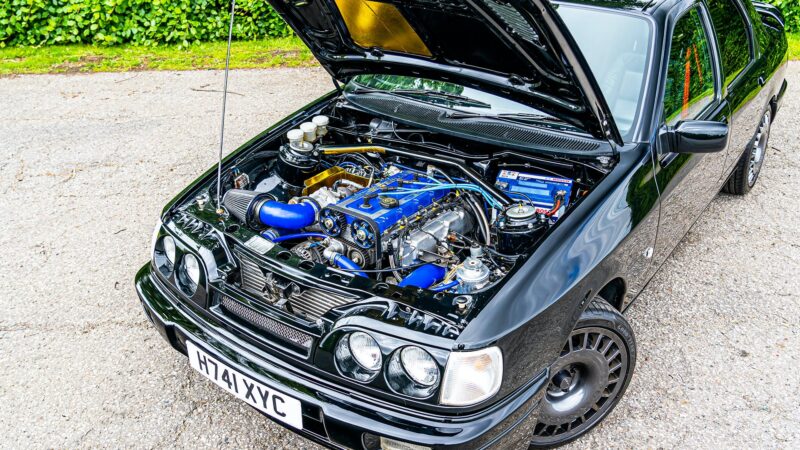 The Sierra Sapphire RS Cosworth took the dull, staid rep-mover and stuffed its pockets with dynamite. As with the three-door before it, the Sapphire RS Cosworth boasted a 2.0 inline-four 'Pinto' engine with a Cosworth developed 16-valve cylinder head bolted to the top of it, with a thumping great Garret turbocharger bolted to the side. The Sapphire version also gained all-wheel drive, in a bid to stop it ending up in a sudden embrace with street furniture. The Sapphire also, by virtue of being based on something so dull it made your nan's socks look snazzy, blew minds. It was a rep car. It was boring. Then all of a sudden it had over 200bhp, all wheel drive and it would gladly hunt down and devour supercars. It was incredible. And that was in standard guise.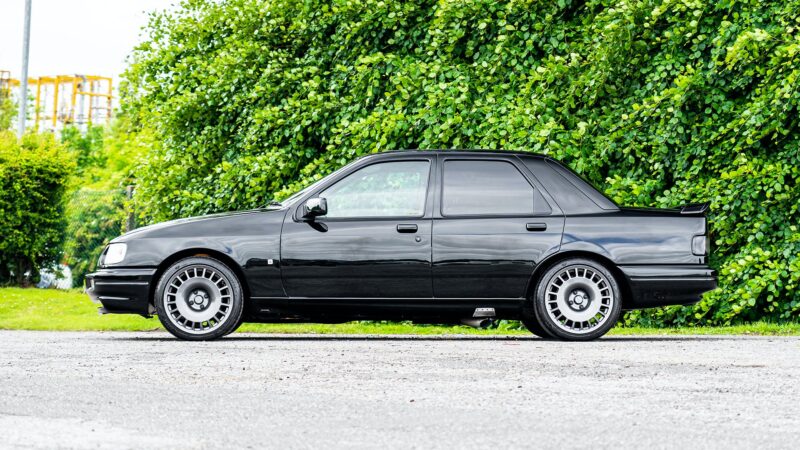 Soon, like the one before it, the Sapphire RS Cosworth was the bedrock on which many a performance machine was built. Tuners already had a head start thanks to the three-door forerunner, and so they could gladly sell upgraded parts to Sapphire owners. And that resulted in some incredible builds. Cars that took the good work of Cosworth and ran with it. Cars like this utterly incredible 1990 Ford Sierra Sapphire RS Cosworth you're looking at here. A car that is, for us at least, the perfect mix of classic and modified. Nothing is licky or sticky or naff. Every modification has been made to enhance the spice and flavour of the original car. Everything is there for a reason. And as a result, the end product is incredible.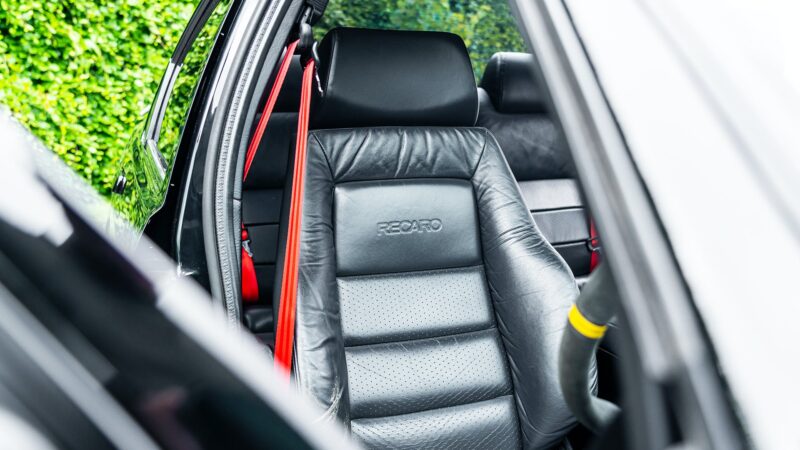 Recently restored, this stealth bomber was stripped back to metal before being fixed where needed and then painted a rich, deep gloss black. The rebuild saw a lot of parts go away, in favour of more performance focused bits. AP Racing brakes, braided lines, Koni dampers, Eibach springs, Quaife transmission, Momo steering wheel, Stack ST700 dials, fire suppression system, Compomotive alloys wheels, alloy this, billet that, the list goes on. Oh, and let's not forget the engine. Rebuilt by Harvey Gibbs it features a 200 block, long stud conversion, WRC head gasket, Pectel ECU, Burton fast road cams, group A intercooler, braided lines throughout, Samco hoses… you get the idea. It's serious. How serious? How does a reliable 411bhp and 369lbft grab you?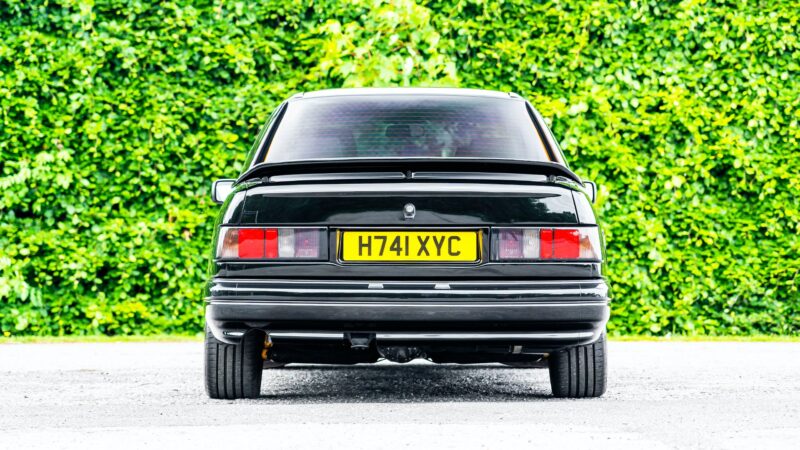 But while this stunner could indeed kick some serious arse on track, the reality is that it's still usable. There are still four rich, deep, comfortable leather seats (Recaro up front), it still has carpets, there's even a stereo. We're not saying you're going to use it for the weekly shop, but it's nice that the whole family can get in. You can all enjoy it, you can all share in the utter lunacy of it. You don't need to rationalise or justify buying it like you would a two-seater or an out and out track car. All you need to do is chuck a bid in and make it yours. And trust us, when you do, you'll be glad. Cars like this don't come up often.